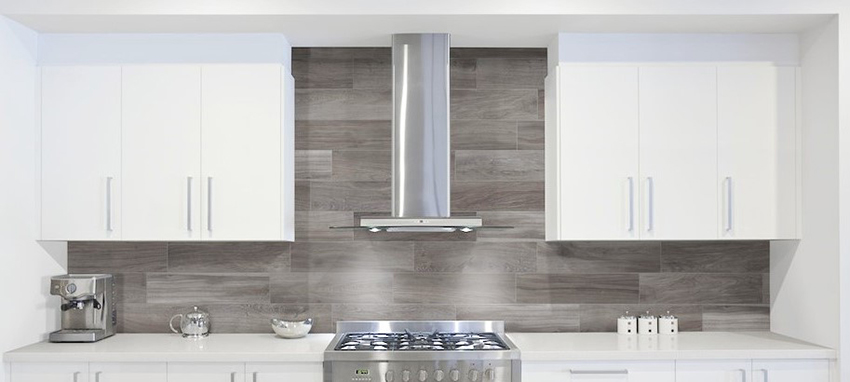 Whether they are defining the space, creating an optical illusion or giving life to a hallway, stylish tiles are a must for every design addict. On top of it, todays artisans and products possess outstanding craftsmanship, imitating a wide range of natural materials and textures, creating irresistible and inviting spaces that are completely on trend.
Marble and its imitations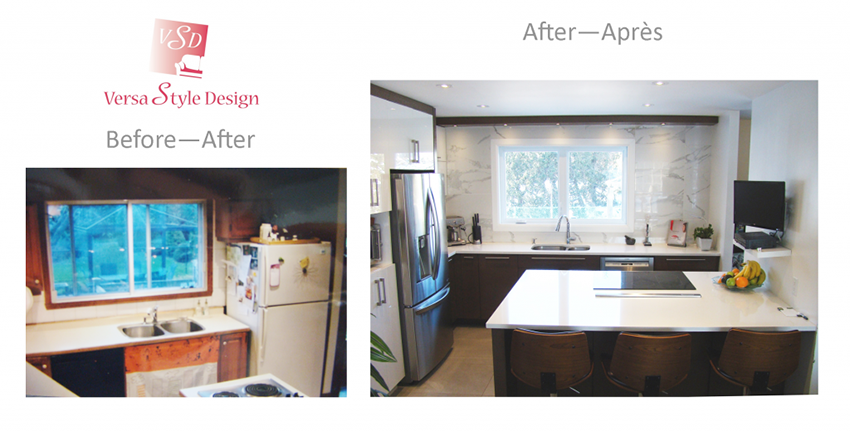 It is impossible to resist falling under the charm of marble with its majestic and distinctive veins and cool neutral tones. But if marble's high cost or the fact that it requires periodic maintenance cools you off, you will love imitation marble porcelain tiles (available in thin extra-large wall and shower slabs). This is perfect for trendy contemporary spaces as well as timeless classic rooms. Marble just never goes out of style.
Geometric tiles
Geo ceramic tiles are popping up in every room of the house, adding undeniable style and panache. Forget all the rules about being symmetrical or constant in tone, texture or positioning. More rebellious than ever, patterned tiles are being installed haphazardly or with gradual tonal changes, creating totally unique designs.
Tile has been taking the place of wallpaper by adding personality to white kitchens and a 'wow' factor in bathrooms everywhere.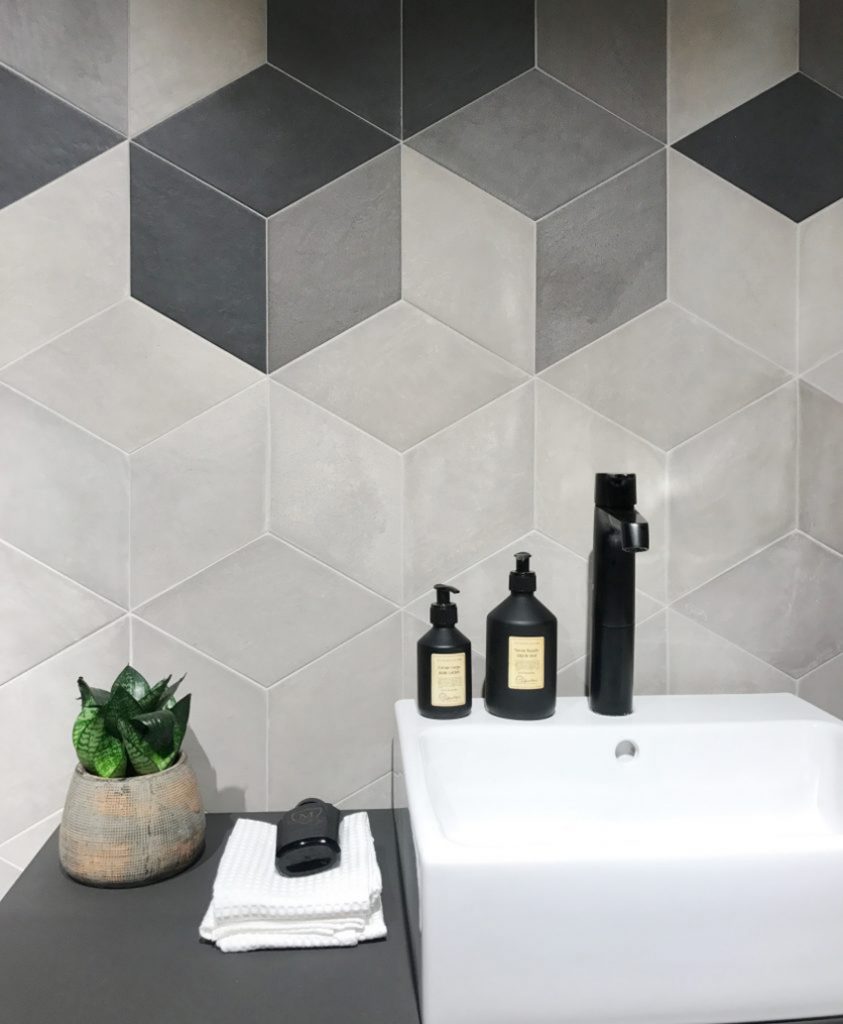 Imitation wood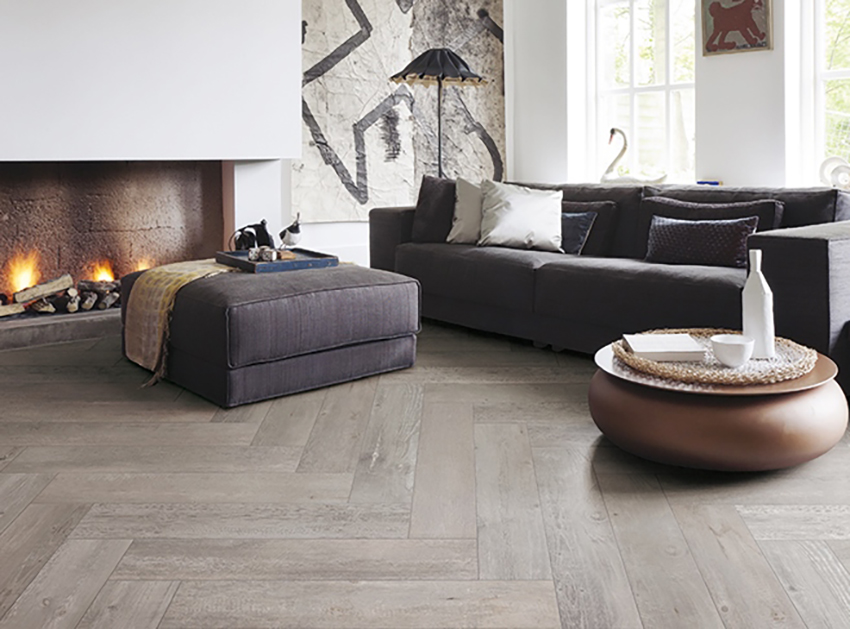 Representing current trends leaning towards natural, raw materials as well as a return to the source, porcelain tiles reproduce a wide range of natural woods. Even their extra-long dimensions (8 in x 48 in) successfully contribute to the desired effect. From rustic barn wood to sleek bamboo, imitation wood tiles cover a full range of colours, textures and sizes, for every style and budget.
Chevron or herring-bone patterns
Regardless of which material is chosen, positioning tiles in a chevron pattern injects a bold and modern touch to a room. Even the simplest of tiles becomes spectacular when placed this way on a kitchen backsplash, for example.
For those who want to make a statement, dare to use colour and pattern: colour zig-zags add visual interest and rhythm to the space. A fabulous trend that is hard not to notice!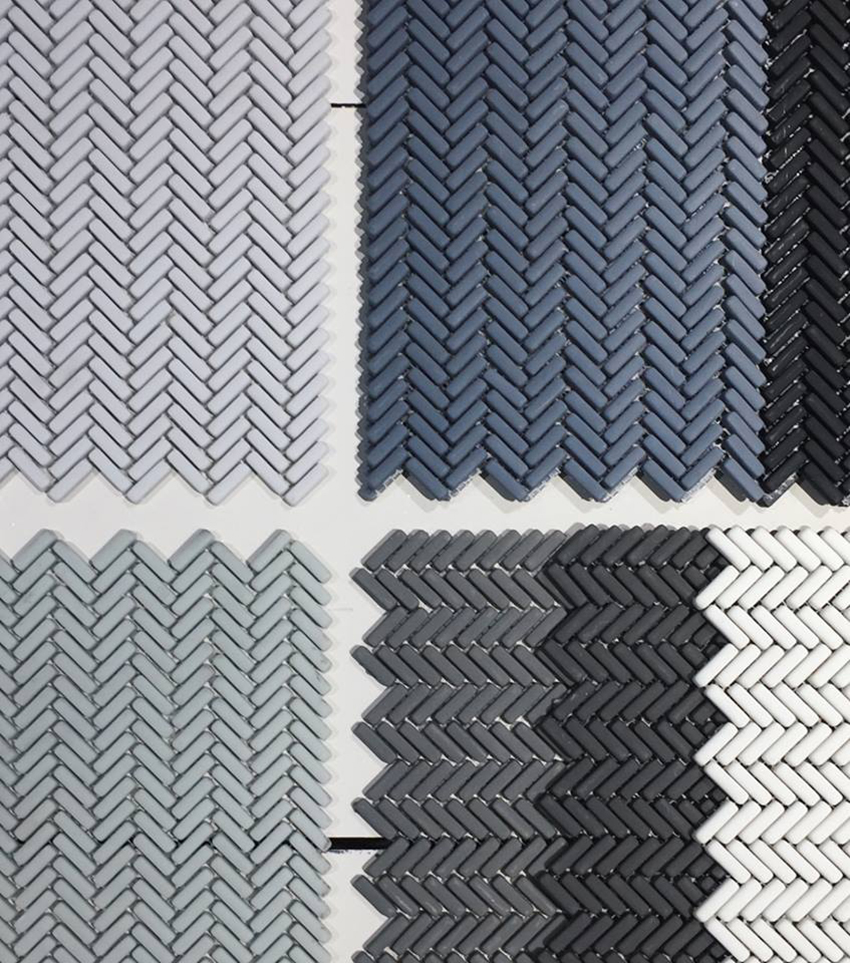 Maxi sized tiles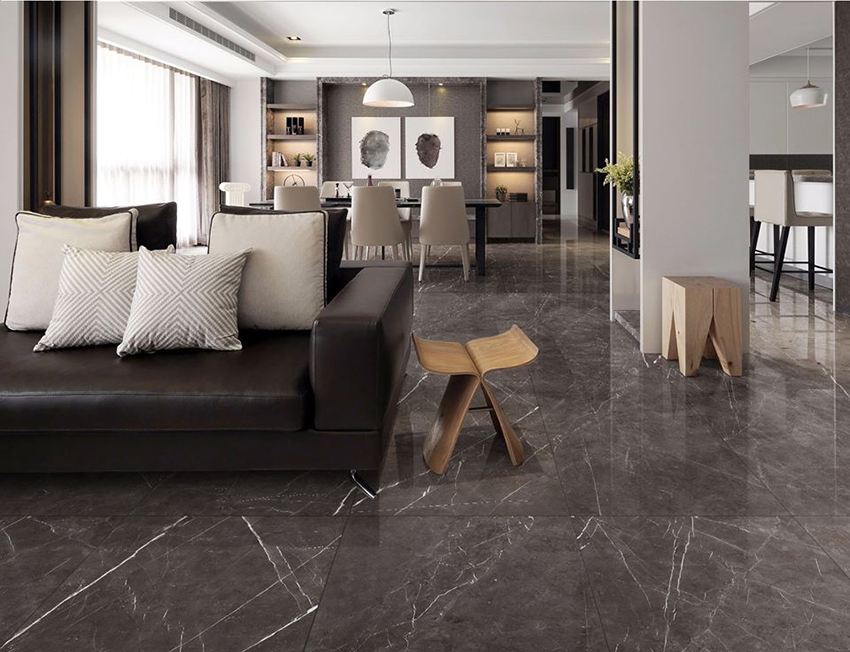 Following the 12 in x 24 in trend, then the popular oversized 24 in x 24 in phase, tile manufactures have outdone themselves, offering XXL 24 in x 48 in tiles and even larger slabs. Their greatest virtue? They give the illusion of a larger space when you most need it. They will allow you to forget how narrow your hallway is, or how compact your bathroom.
Imitation stone or concrete
You have most probably noticed how merchants and consumers are opting for imitation stone or concrete tiles in line with the popularity of industrial living spaces. They are incomparable when it comes to setting the tone for the raw-materials factor in urban decor.
Certain models go as far as reproducing the actual physical texture of the material they are imitating. You have to touch and see to believe!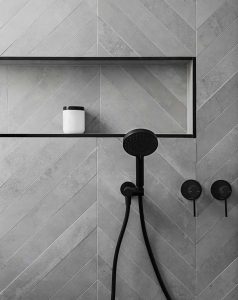 True concrete tiles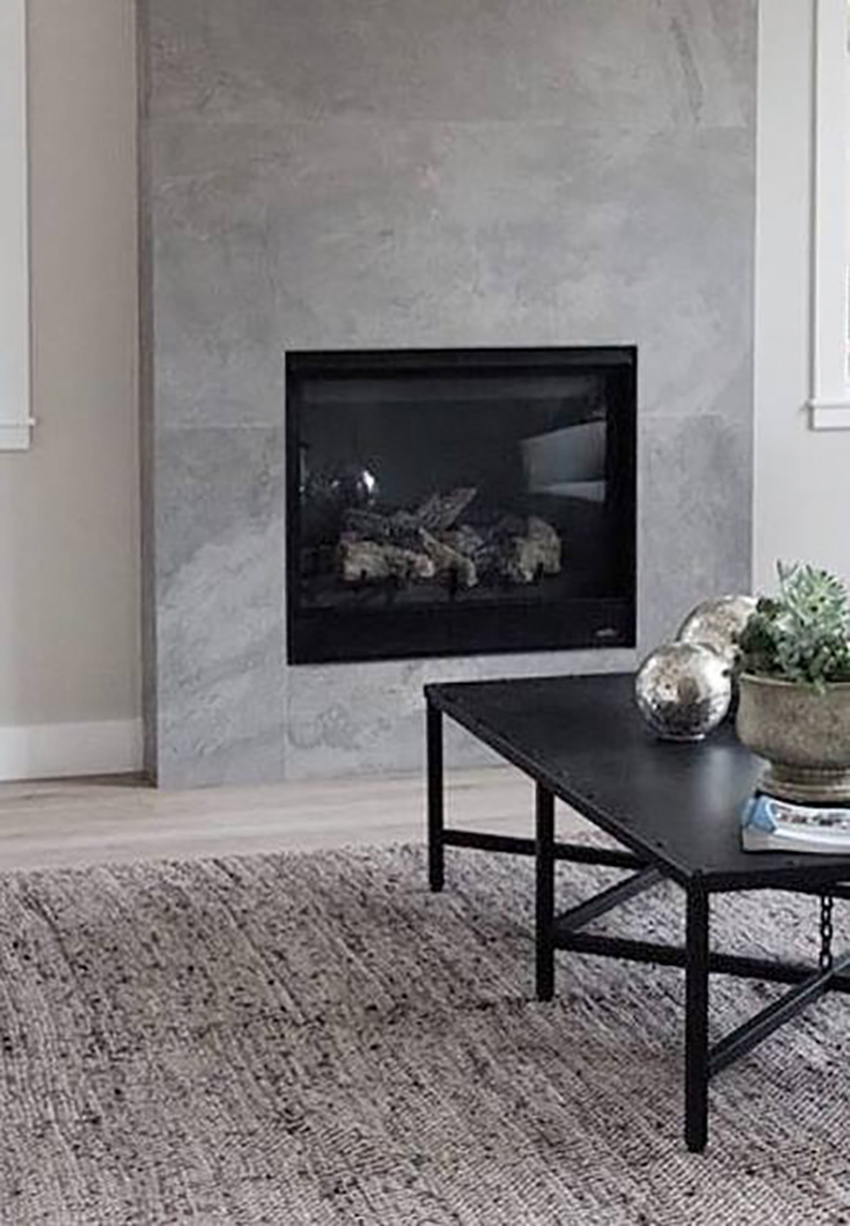 Who would have guessed that humble concrete would climb to the summit of popular materials in modern design?
Brute industrial materials that were reserved to unfinished basements have now taken their place in kitchens, living rooms and bathrooms. Available as wall-panels, slabs or smaller tiles, they definitely add character to any space.
The hexagone (honey-comb)
Hexagone tiles give you design options that are truly unique and very effective in creating a stylish focal point in the room. By playing with more than one tone, simple, yet eye-catching patterns are created.
Placed in strategic areas, this tile will make the whole room stand out with your own unique style. The sky is the limit!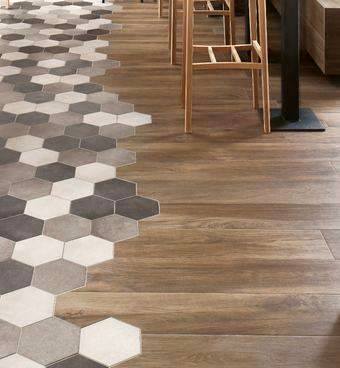 3D relief tiles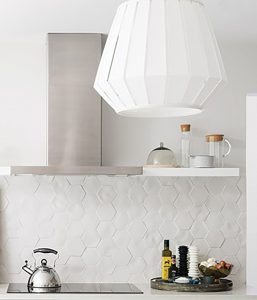 Relief tiles are perfect if you want to add refined and subtle texture to a wall. They are particularly interesting in bathrooms or as a kitchen backsplash, comparable to a stylish accessory adding a unique design element.
Whether they are matte or glossy, 3D relief tiles add definition and personality to the space and absolutely always get noticed!
You would like to adopt some of these ideas in your own space but you don't know where to start?
Contact us to transform your home or office according to your style, your budget and your specific needs. By discussing your project we can provide you with relevant information concerning our services, the process and our design fee.
Click here to contact us.