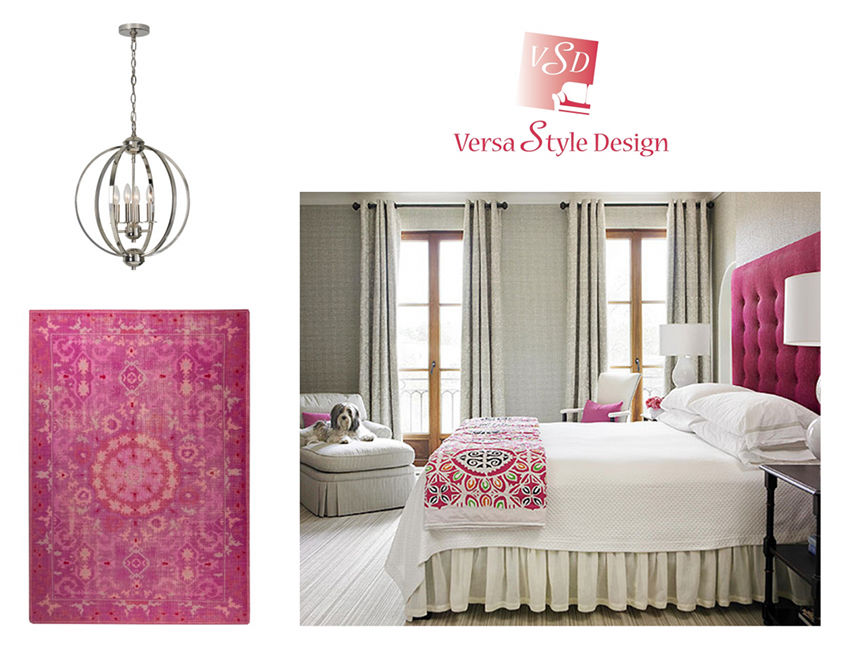 Painting walls still remains the fastest, simplest and cheapest way of changing the 'mood' of a space, but it still requires time and effort. Here are several ways to add life and personality to the room without taking out your paint brushes or getting your hands dirty.
Artwork on the wall
Bare white walls? It may seem uncluttered, but it is also very blah! Make your wall stand out with colour and character by hanging a great piece of artwork. Whether it is a reproduction that you purchased or a custom-painted piece from your favourite artists, artwork will really make the room vibrant with no effort.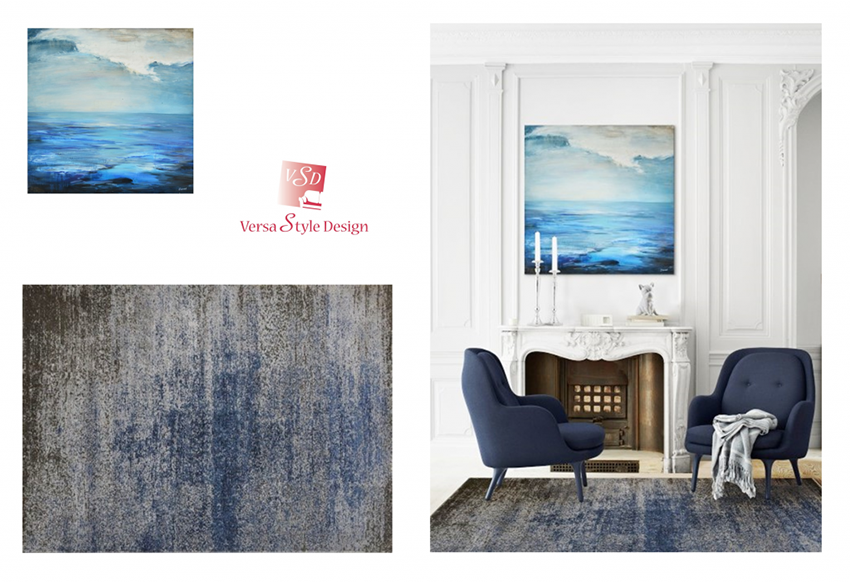 You have a large empty wall and don't know how to decorate it? Well go ahead and purchase an over-sized piece, like this one available from Versa Style Design.
Furniture with a 'wow' factor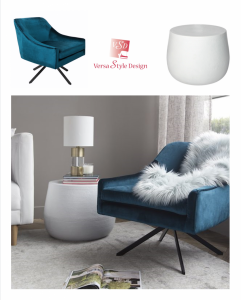 On a pale neutral background, colourful furniture can really make the room pop in a wonderful way! By choosing several elements in the same colour they create continuity throughout the whole space, especially if you're in an open-plan space.
Before you purchase that vibrant piece, make sure you will enjoy that colour for years to come, particularly if it is an investment piece, like an expensive couch.
High-impact murals
Wall murals are more popular than ever! Versa Style Design can help you with the perfect image selection, the printing as well as the installation. It is vital that you use a specialized installer.
The image options are only limited by your own imagination, and can be digitized and blown up to the size you need, providing the resolution is adequate. The 'wow' factor is guaranteed!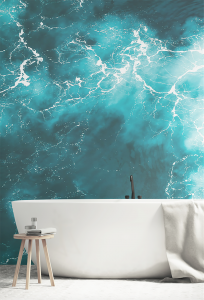 Inject colour with outstanding tile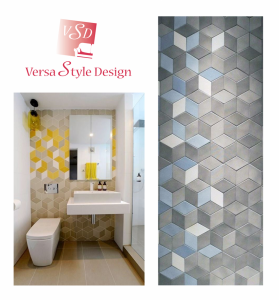 Backsplashes, counters, wall tiles, shower tiles, floor tiles, mosaic and glass tiles….all of these are incomparable when it comes to adding character to kitchens and bathrooms.
Available in various materials, sizes, colours, patterns and finishes there is the perfect tile for every style and budget. You may see many examples in Versa Style Design's showroom in Rosemount, Montreal.
An area rug that defines the space
Would you like to change the mood of a room simply and quickly? You probably need an area rug! In addition to injecting colour into the room, it will also make it more inviting, cozy and comfortable. Because area rugs are available in a plethora of colours, materials and patterns, it is pretty easy finding one that suits your personal style and budget. One of Versa Style design's suppliers even offers carpeting in separate tiles that allow you to create your own unique look. Pretty amazing, right?
Fantastic fabrics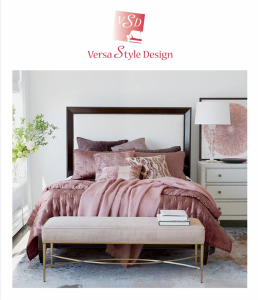 Curtains, cushions, throws, bedding… in addition to infusing colour in this gorgeous neutral-toned bedroom, each one of these elements with varied tones and textures contributes to the room's style.
If fabrics have their place in our bedrooms, the same applies for every room of the house. Don't hesitate in using fabrics; they really do make a huge difference.
The stairs
Steps are often neglected but when they're not, the effect is fabulous and delightful. Always a great conversation starter. Painting or wallpapering them can also give them new life if they are a little worn down and nicked with shoe stains. Also, the colour you choose will really add style to the whole area. Have fun with this. You can use increasing colour intensity as you move up the stairs, or keep it the same, using a really exciting colour.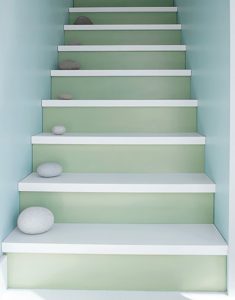 Long live wallpaper!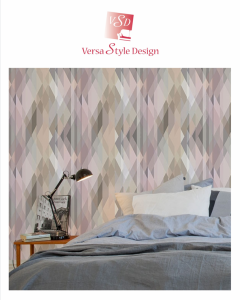 Wallpaper is another way of adding colour to a room. With the amazing options available, it's impossible to not find one that suits your taste and style!
Wallpaper can be applied to every wall, or in a small dose to create an accent and focal point, such as a bedroom with no headboard. Anything is possible; all you need is your own imagination.
Eye-candy custom woodwork
Colourful custom furniture and cabinetry is highly in demand. Whether it is thermoplastic, hardwood, polyester or melamine, kitchen cabinets, bathroom vanities or simple shelving, the effect of having an eye-catching and unique colour on these items creates a truly dynamic style.
Indigo blue, green, aubergine, yellow and other juicy colours are great for home-owners who want to go bold!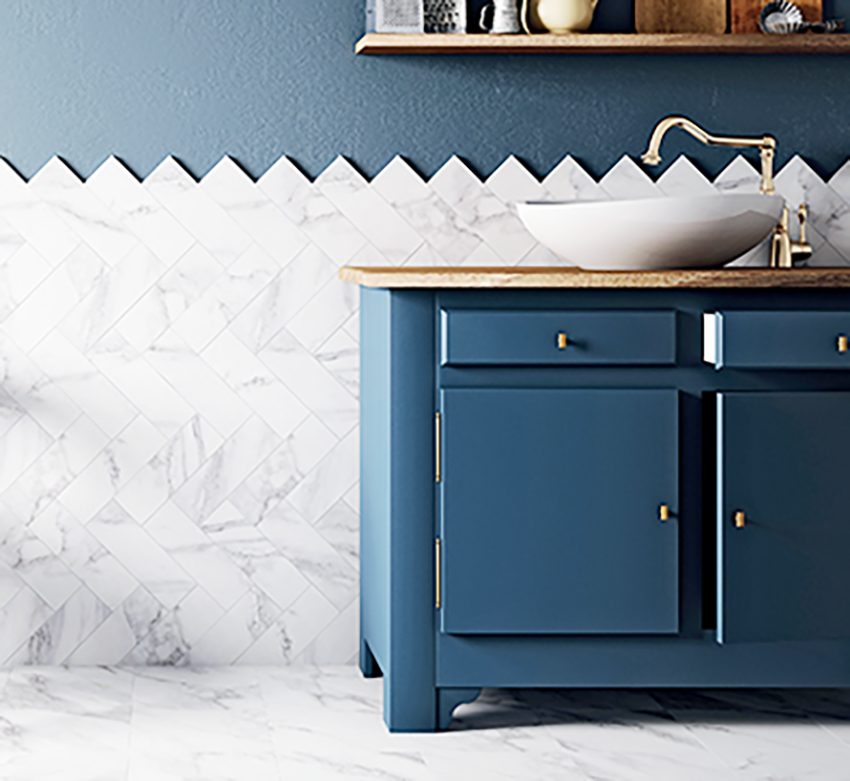 You would like to adopt some of these ideas in your own space but you don't know where to start?
Contact us to transform your home or office according to your style, your budget and your specific needs. By discussing your project we can provide you with relevant information concerning our services, the process and our design fee.
Click here to contact us.