When it comes to interiors, blinds and shutters really add a beautiful design element. In fact, they are so good looking that we tend to forget about their essential qualities. Blinds are also highly technical and perform very specific functions. They block excessive heat and cold, filter the sun rays, and provide privacy when needed.
With all the choices out there, how does one go about choosing the perfect blind that is adapted to the window, your specific need and the design style of the room? What essential questions should be answered before making a final choice?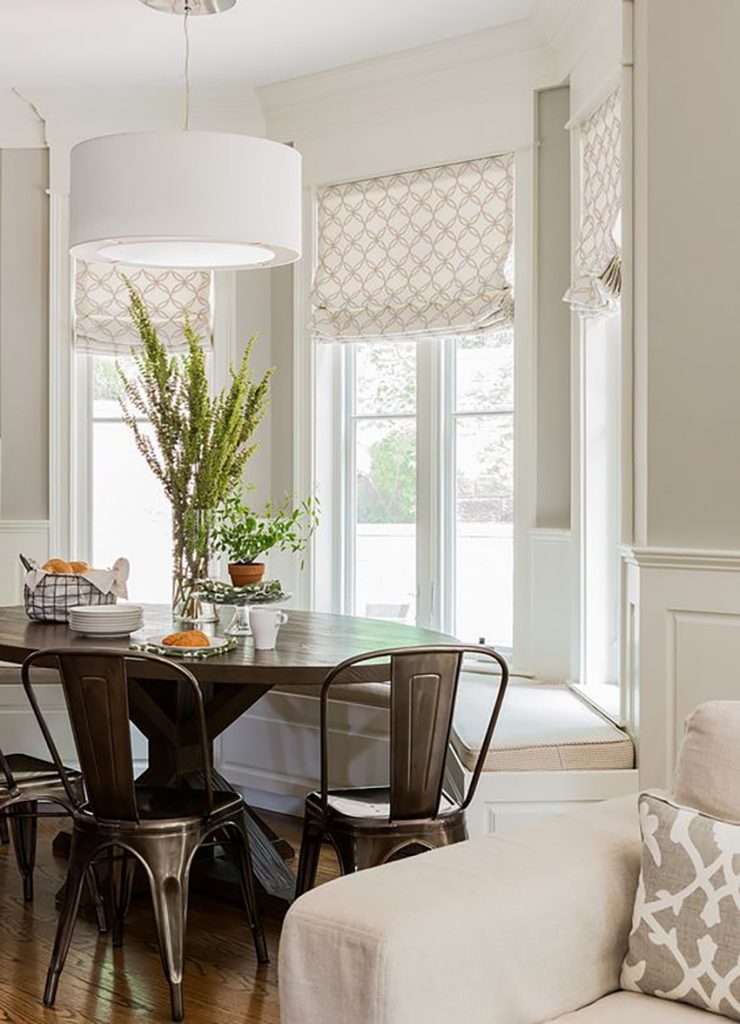 Which roll is your blind playing?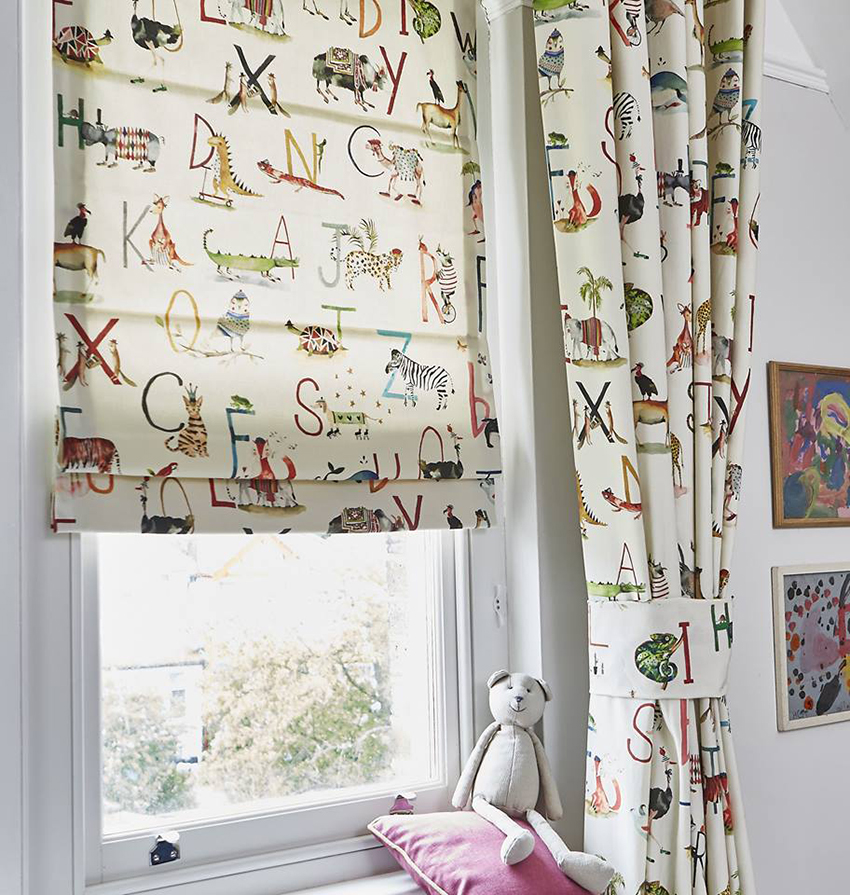 To begin with, you must establish the function. What are you expecting from your blinds? Do you need protection from the elements? Do you need to dim the light at certain times of the day? Would you like more privacy during daylight hours and/or privacy at night? Or do you simply want a decorative feature on the window?
Rolling shades principally block out bright sun rays. Much more flexible, horizontal or vertical blinds filter the sun but also preserve the view, and allow light and ventilation through.
Sliding panels
These panels have nothing to do with the vertical blinds of our youth. They are now available in an array of textures, patterns and colours. Depending on the degree and tightness of the weave, they filter more or less of the light, all while preserving the view outside.
They protect from the extreme hot or cold and provide different levels of privacy. The panels glide over one another, exposing a large window or door.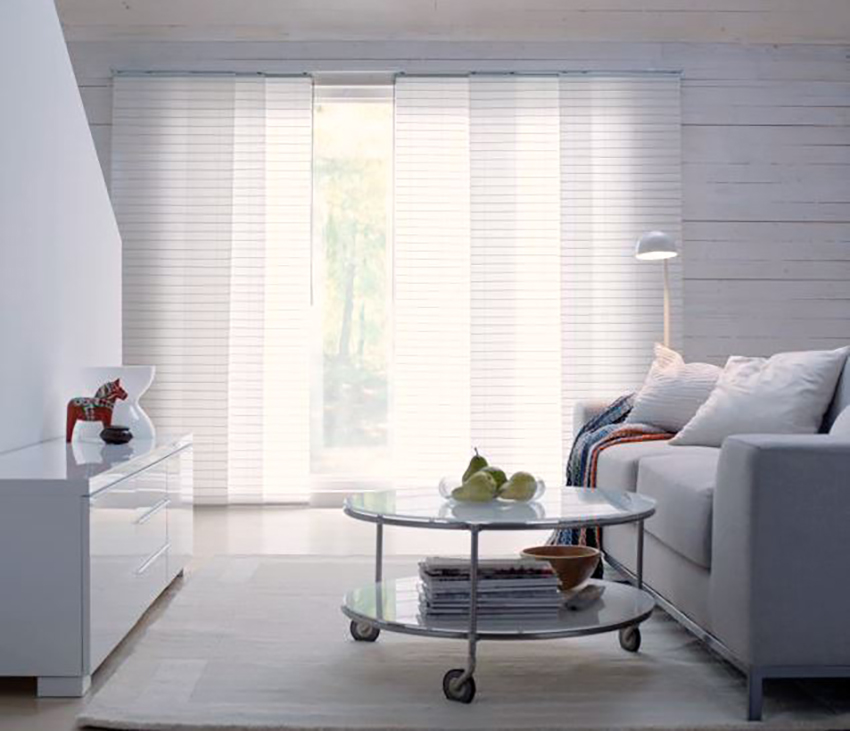 Optical illusion, the Pirouette blind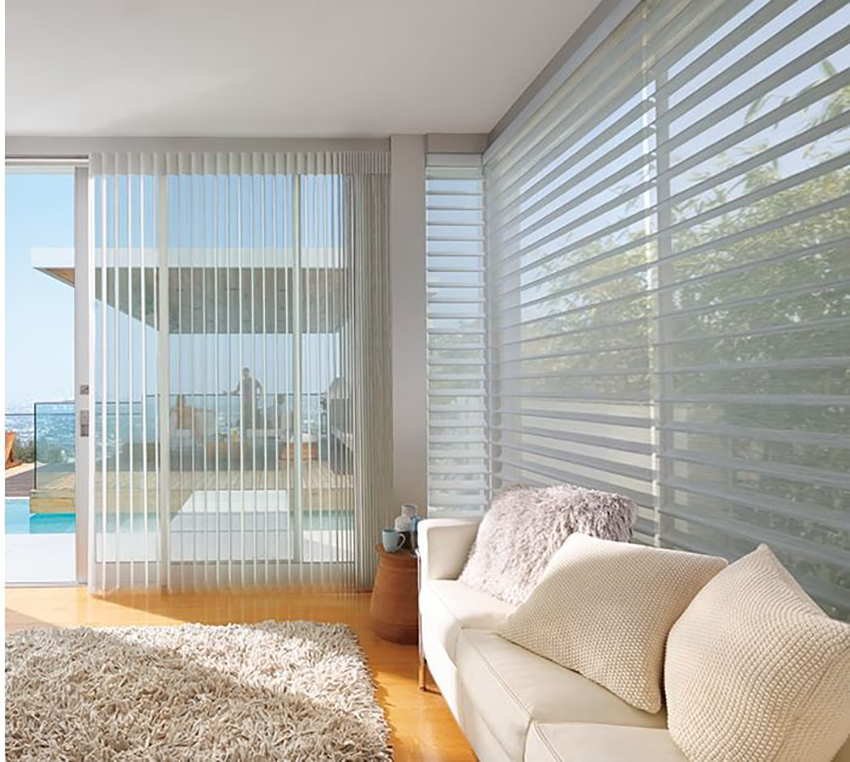 These are not wood slats but rather a softly folded sheer textile that, when open, imitates the look of horizontal blinds. As one approaches the window, the transparent fabric backing behind each fold appears. These are an elegant alternative to traditional blinds.
With the Hunter Douglas Pirouette blind you can choose amongst several neutral colours, various textures (satin, linen and crepe) as well as different pulley systems.
Horizontal blinds
When they are fully open, they allow a maximum of light through the window as well as full exposure to the outside view. Lowered, the slats can be adjusted to increase or reduce the lighting as well as creating privacy from outside traffic. Fortunately, their style has been revamped: wider slats, a good selection of colours as well as diverse materials.
Choose imitation wood for high humidity areas because wood slats do not tolerate humidity very well in the bathroom. And be careful when choosing aluminum blinds; they tend to rattle loudly with the wind.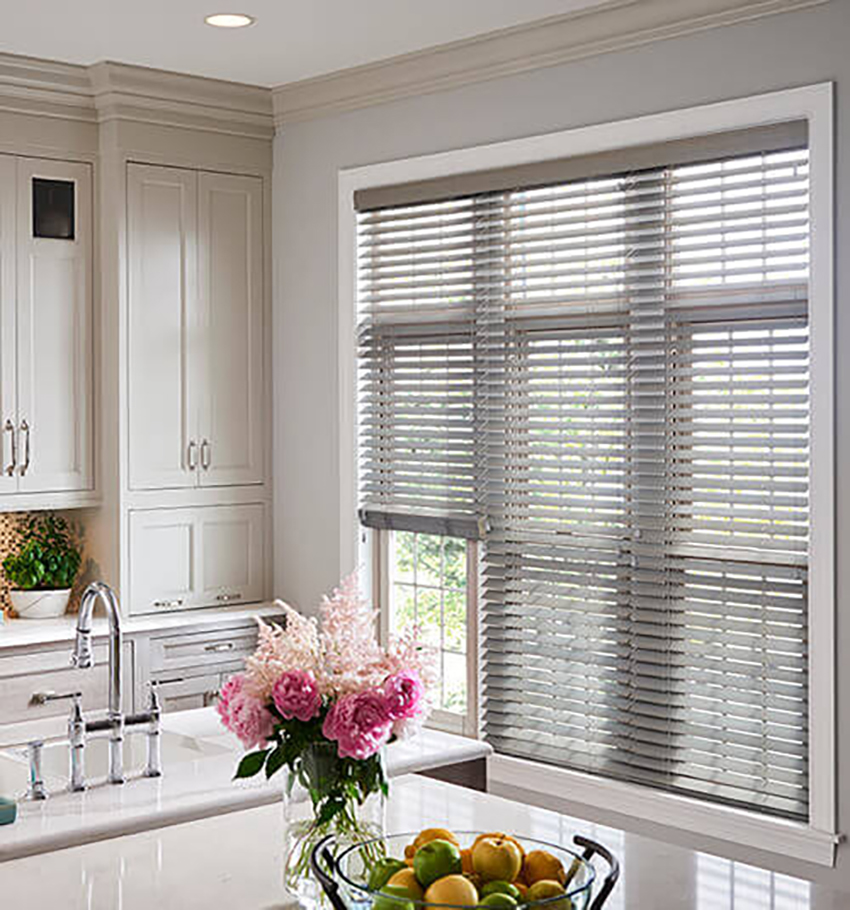 Cellular shades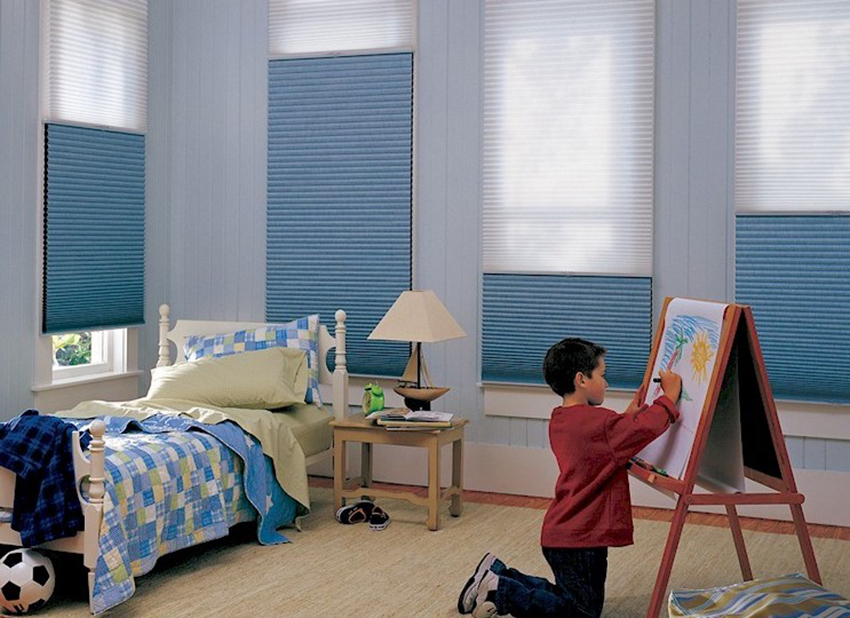 Easily recognizable because of its honeycomb shape, these shades fuse function with style. Unique fabrics are layered together in the construction to create a distinctive look with superb energy efficiency bringing stunning practicality to each room in your home. The cellular shades come in multiple cell sizes, a horizontal or vertical orientation, and a range of light-control options from sheer to opaque.
Don't hesitate in combining this shade with a good looking curtain or opting for a colour that coordinates with your decor rather than settling for a drab neutral.
The roman blind
Roman blinds are supple and elegant. At times they can be a little tricky to adjust if they are made from lighter fabrics, so these ones can be limited to areas where they don't need to be handled too often. If you need to adjust them frequently, choose a sturdier fabric and double it with a fabric backing.
For bay windows, have the blinds made with clean edges and perfectly adjusted to the inside of each window frame. If a casual look is what you are going for, then opt for a lightweight fabric with softer folds.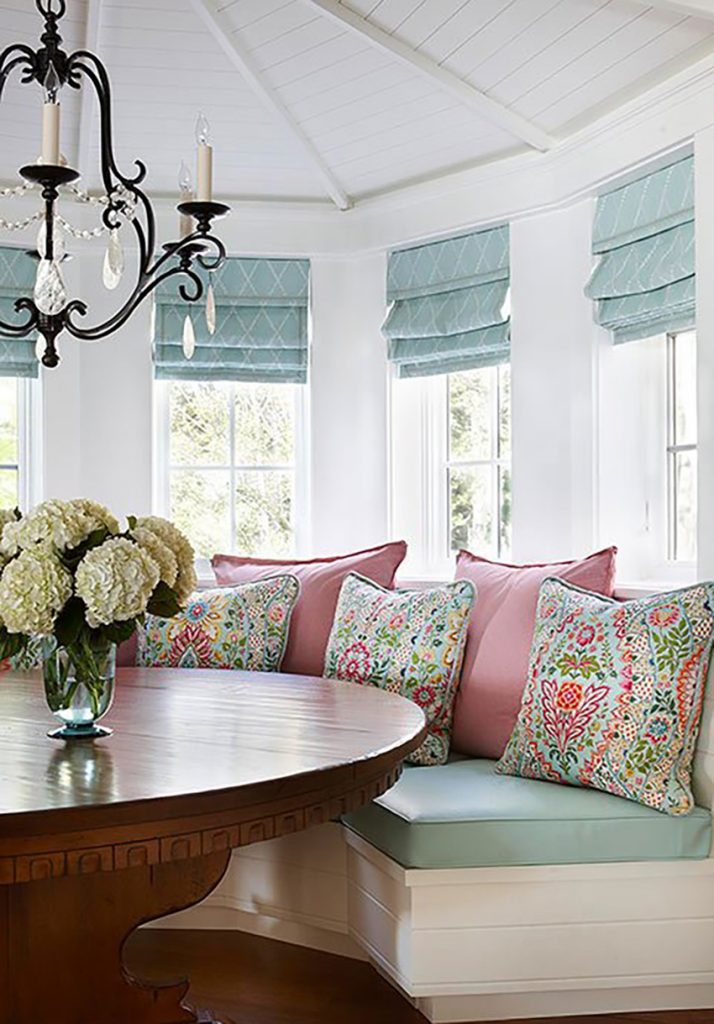 Curtains with roman blinds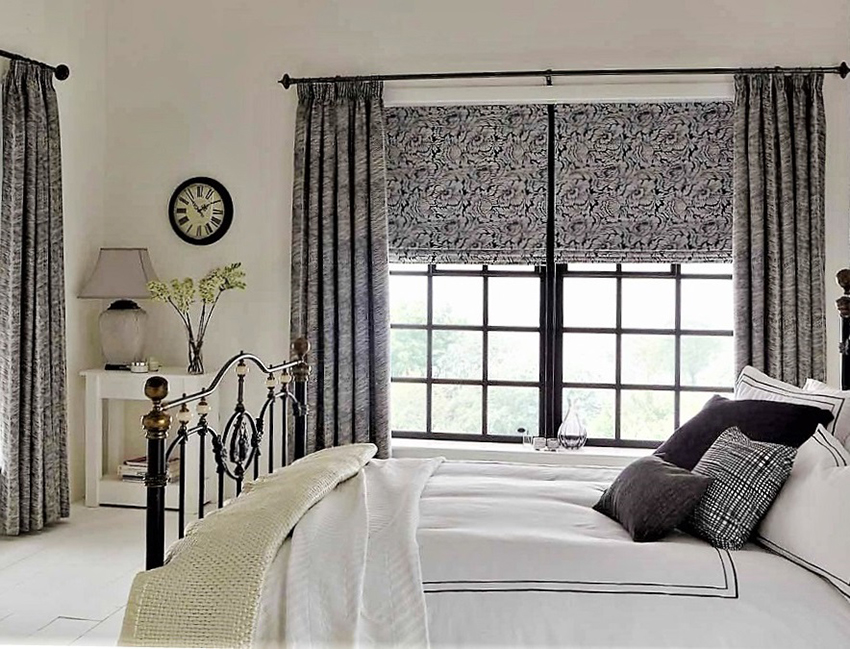 Create a darker and more intimate room by layering different fabrics of varying tones or patterns. Another alternative is topping off the blind with a structured valance to complete the look.
If you plan on opening and closing the curtains often, choose metal tie-backs over fabric ones. If you prefer a contemporary style, stay away from tiebacks and valances, such as this bedroom.
Up and down
You would like to see outside while privately taking a bath? Lower the blind to expose only the upper part. Open the slats and they still filter some of the sun. These are also great for unusually shaped windows, as well as offering privacy for street-level rooms.
This one from Silhouette, Hunter Douglas is available in a multitude of fabrics and colours. You can also choose between 2 inch, 3 inch and 4 inch slats.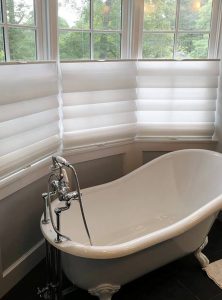 Solid shutters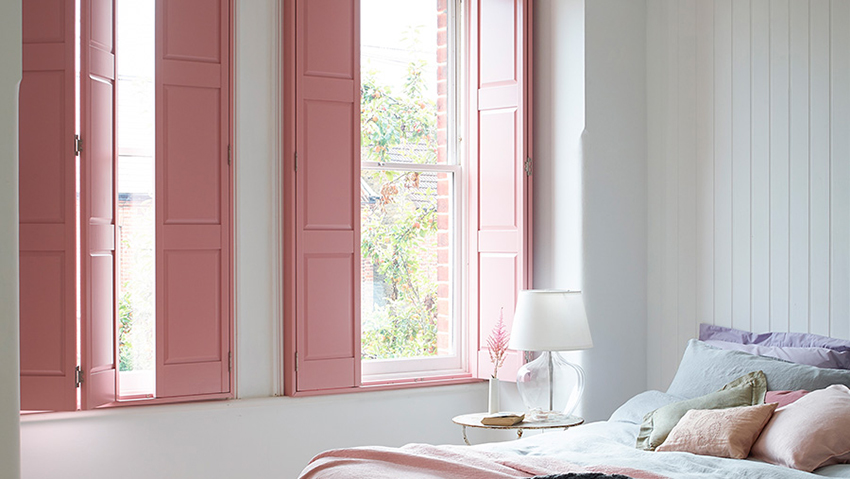 Add a touch of classic European elegance with solid wood shutters. Solid shutters can swing on a hinge, swivel, slide or fold. Indoor window shutters are highly functional, practical, stylish and timeless. These folding saloon style shutters can be adjusted in different ways, allowing more or less air into the room. In this bedroom we see how beautifully they can be painted to match any decor.
Shutters with slats
Slats are fabulous for controlling the amount of light you want as well as ventilation and privacy needs. With these Venetian slats, you can open one or both sides, partially or completely.
Fabricated out of wood or PVC, they are available in an array of colours, or natural wood if you prefer to paint them a unique colour. The slats are also available in various widths.
You would like to adopt some of these ideas in your own space but you don't know where to start?
Contact us to transform your home or office according to your style, your budget and your specific needs. By discussing your project we can provide you with relevant information concerning our services, the process and our design fee.
Click here to contact us.