Nothing beats a well thought-out fun zone for multimedia entertainment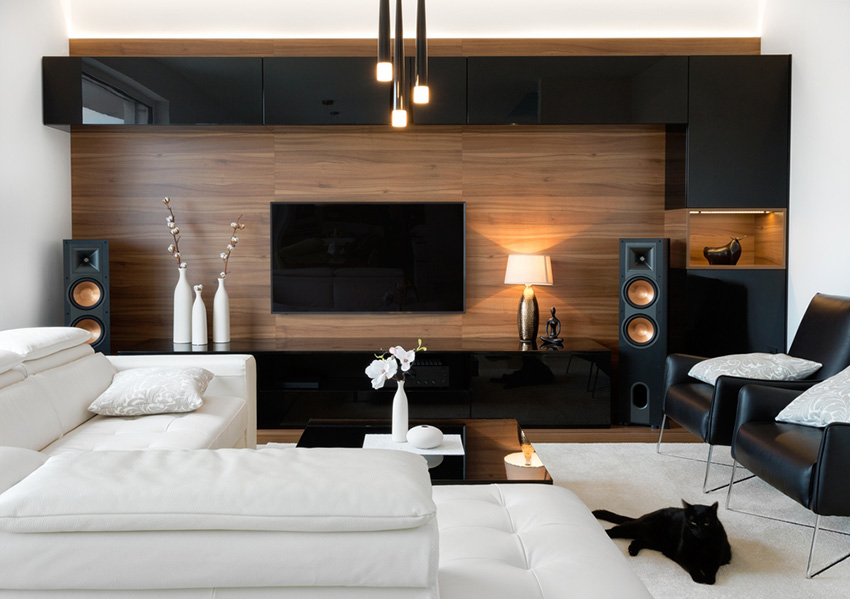 If you've got the gear for an entertainment center: flat screen television, speakers, a lot of music, movies, gaming, Netflix, Blu Ray, internet streaming and more, you need the right unit to display it all while you and your family relax. Whether you have a full-size family or you are a bachelor with Grey Cup and Super Bowl parties, we can help you plan out the perfect media center.
Comfortable Home Theater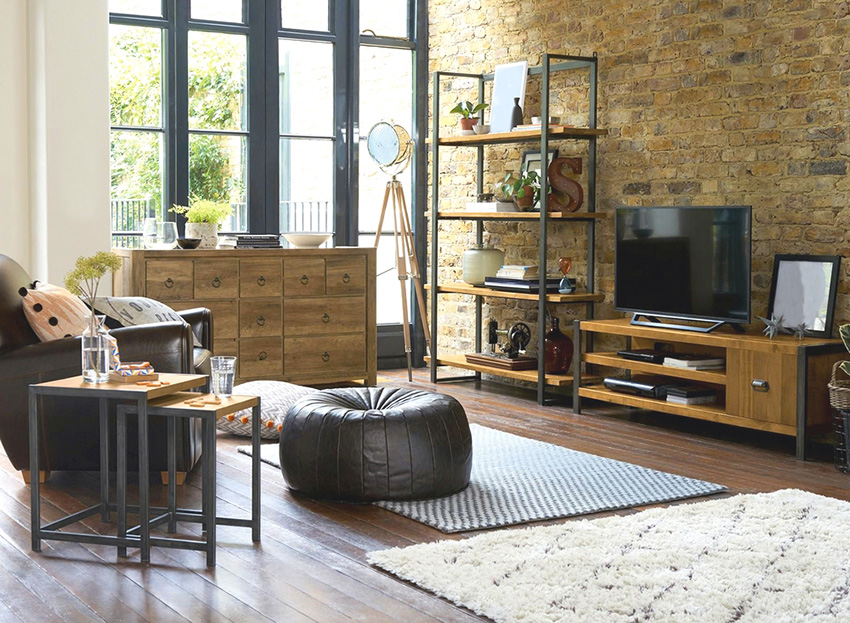 In addition to the unit itself, you also need sufficient and comfortable seating, the proper lighting and a table or two for drinks and snacks. You don't want to see any wiring (even with wireless systems there are some wires) and the area has to be safe for children and animals.
Home Theater Storage Solutions
Many of our clients decide to integrate more storage for games, photo albums, china and books so we help them design the perfect custom wall unit. For those who have less space, we recommend smaller television stands that contain just the right amount of storage for the essentials.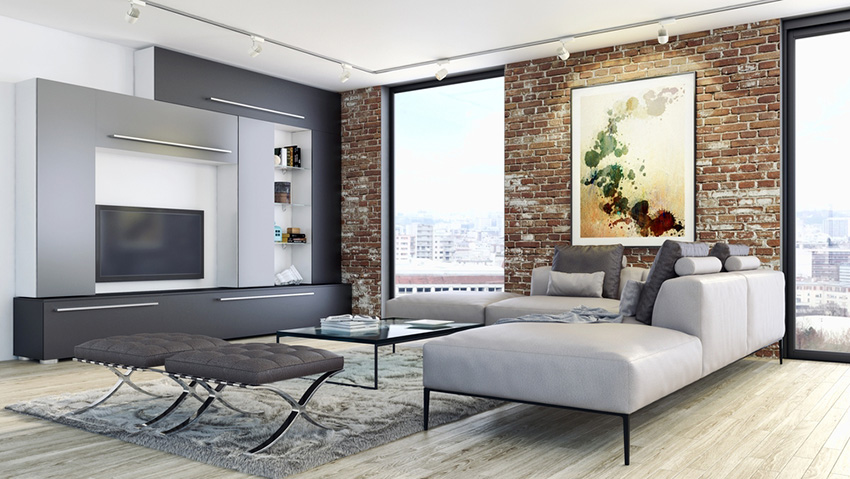 We also provide ideas and plans for fabulous home theatres and entertainment zones, helping you choose the theme, the colours, and also help you find just the right elements to put it all together. We provide a full turn-key design service if you want help executing the work and installations, including renovations, millwork and cabinets.
Home Theater Design
At Versa Style Design we keep in mind your personal style and provide a limitless selection of finishes, styles and colours so your media center and entertainment zone is highly functional but also reflects your personality.
During a consultation, we will show you examples of entertainment and media units available from our suppliers as well as custom work created by our craftsmen and cabinetmakers. You will discover great design ideas for your own space, your personal style and budget.
Tell Us About Your Dream Home Theater Design
Expert Interior Design Services
Following your initial consultation, you will be presented with 3 different design offerings:
$
Initial Consultation

+

Buying Guide
Simple Floor plan
Storage Recommendations
New Spacious Layout
New Colour palette
$$
VSD Essentials

+

Showroom visits
(private and public)
Sample materials and fabrics
Shopping
Styling, installations and the decorating
Auto CAD
$$$
VSD Deluxe

+

3D computer renderings
Trade negotiations
Cost analysis
Orders and deliveries
On site Project Management
It seems as though I have moved to a brand new home, yet I am still here! Once again, a HUGE thank-you!

Denise Cardinal
Montreal, Qc
Are you located in the Greater Montreal Region?