At Versa Style Design we REALLY love designing furniture that can make the best use of any home or office space. Our projects include entertainment centers, desks, storage, tables, and chairs, upholstered benches, beds and more. Whether your style is modern, classic, industrial, contemporary, or rustic you will enjoy stylish and functional furniture that will fit right into your home design.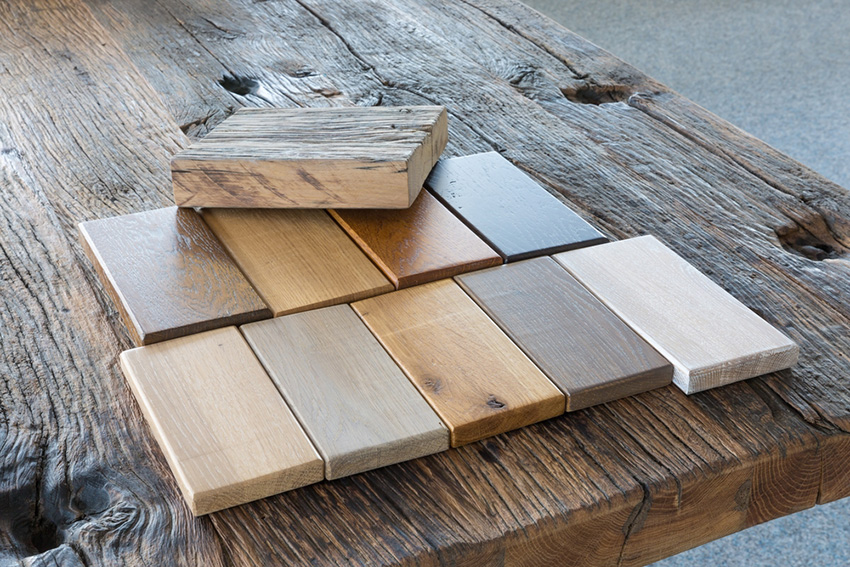 Our Custom Furniture Design Service is Only Available
with one of our Design Packages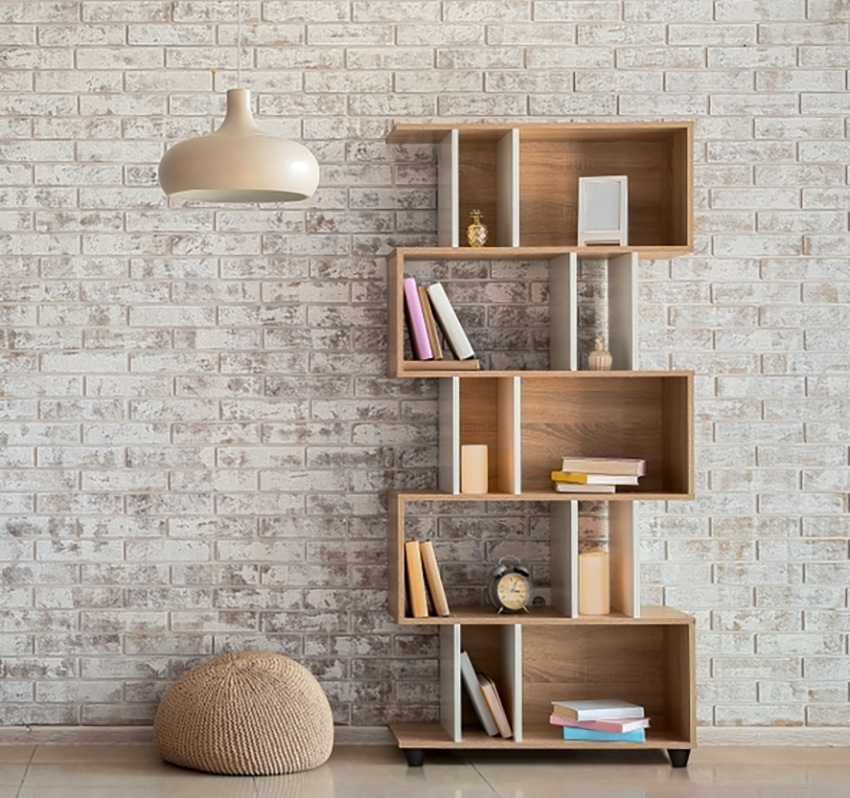 We work with indoor and outdoor high quality fabrics and many types of solid wood or MDF used by craftsmen who hand-build furniture that is functional, comfortable, and stylish. Our designs are tailored to your personal style, specifications and budget.
We help you coordinate colours, patterns, fabrics and wood finishes. We customize the shape and size, and make every piece work perfectly for your indoor or outdoor space.
Custom Wood and Refinished Furniture
We love designing solid wood, hand-assembled and hand-finished furniture that is created right here in Quebec. There are many custom options to fit any space. Wood furniture is available in many different colours and finishes, whether it is shiny or matte, stained, painted, antiqued or lacquered. You can also choose fabulous hardware and handles to enhance your dream piece so it fits right into your classic or modern style.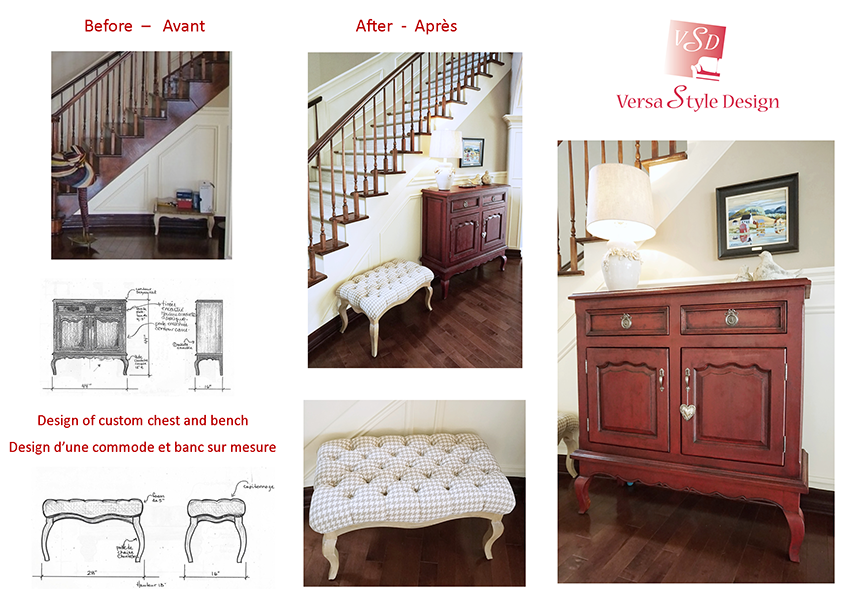 Wood Furniture Refinishing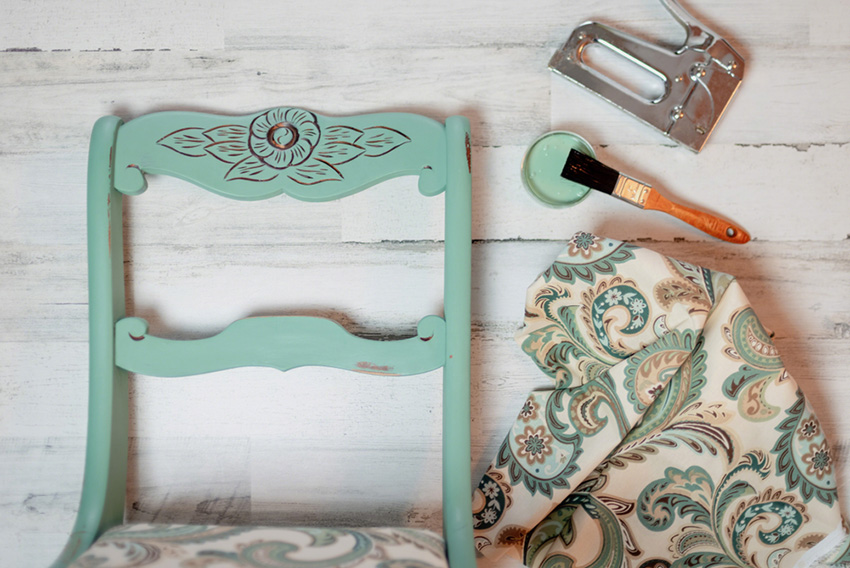 An older original finish can sometimes make furniture look outdated when the rest of a room is redecorated. With a vast choice of wood finishes, including solid colours, antiquing, staining and chalk paint, we can bring an older piece up to date and into sync with the rest of your decor. A decades-old dining set or other fine furniture you've loved for years can be refinished in a modern colour to suit contemporary styles.
Custom Upholstered and Re-Upholstered Furniture
Custom options are available for every style and budget for creating gorgeous sofas, chairs, ottomans, beds, and more. Your styling options are limitless so you're sure to find the perfect look for your home or office with our expert guidance.
When it comes to upholstery fabric we work with reputable suppliers such as Robert Allen, Kravet, Designer's Guild, Sunbrella, JF Fabrics and Maxwell with thousands of different fabrics and leathers. You can choose from a selection that spans the spectrum of colors, pattern, texture and durability as well as coordinated collections and durable multipurpose fabrics for your interior and outdoor space.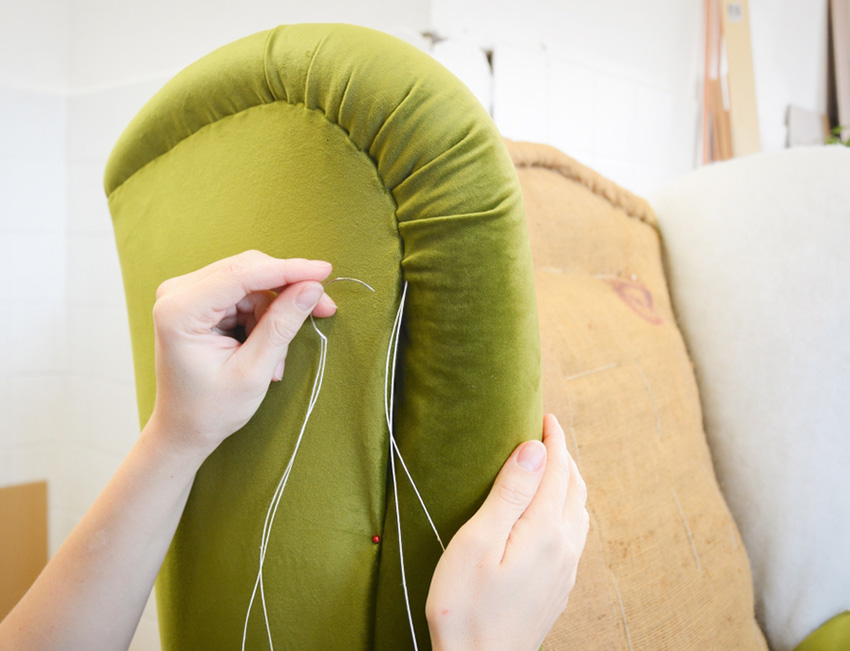 Expert Interior Design Services
We were extremely pleased with the outcome of our project. Working with Lucie Pitt of Versa Style Design was a pleasure. Lucie delivered a design that fit our budget, style and exceeded our expectations. I might add that we are very difficult clients and not easy to please. Both my husband and I have design backgrounds and we found that we could not agree on very much. There were just too many possibilities, but Lucie kept us grounded and on task. The result was a design that suited us both perfectly!

Laurie Swailes and Jamie Newman
Are you located in the Greater Montreal Region?