Would you like ideas and expertise for a fabulous outdoor space?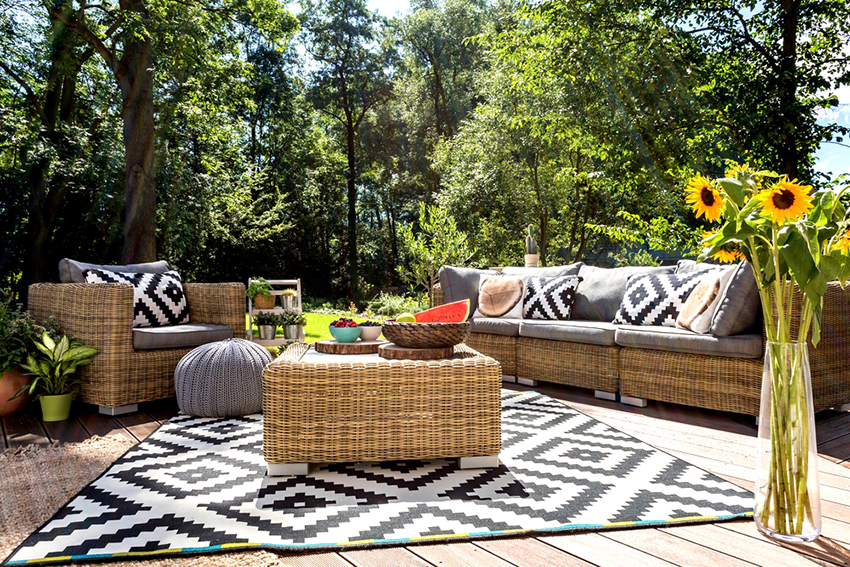 There is nothing better than that first spring day when the weather finally feels warm enough to really spend time outdoors. On top of it, Montreal is a region known for its harsh winters so homeowners seem even more determined to enjoy outdoor living to the maximum.
An outstanding outdoor space always starts with the right plan!
Whether your outdoor paradise is compact or expansive, elegant or casual, whether it is for lounging, dining, entertaining, or a quiet sanctuary, we want it to be an extension of your home and your personality, a real outdoor oasis for that well deserved break.
At Versa Style Design we can help you plan your outdoor space, patio or deck, we can also guide you in making the right purchases regardless of your budget, as well as take care of the execution of the work that needs to be done.
Here are some of the factors to think about when planning your outdoor space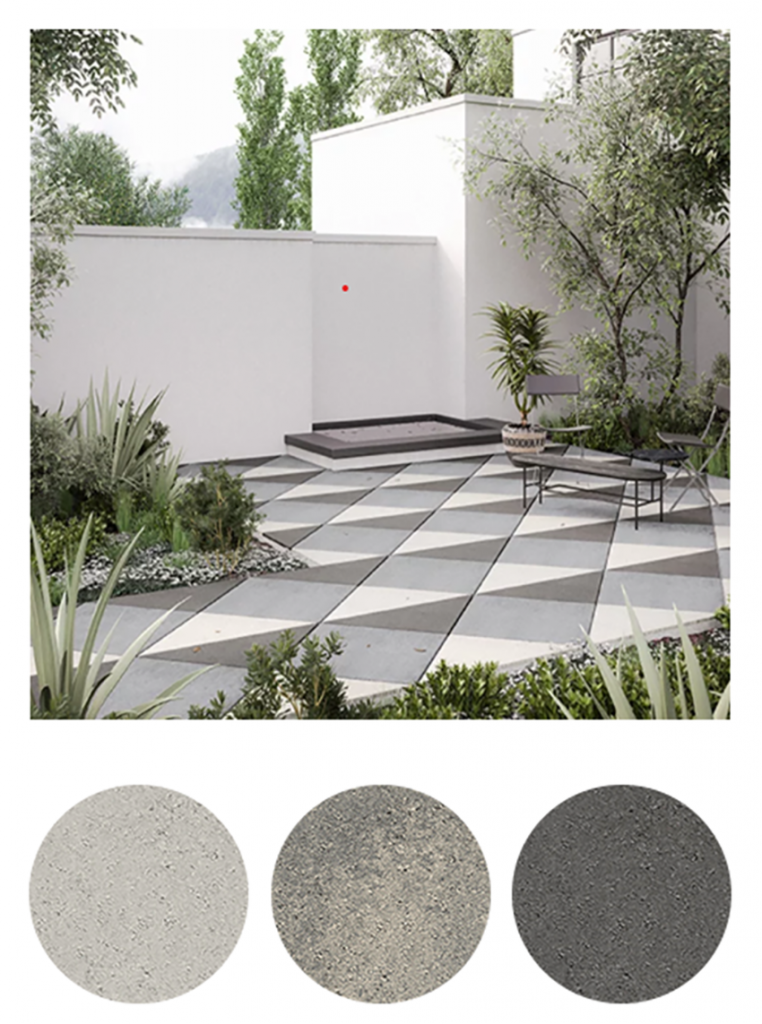 Define zones with a structure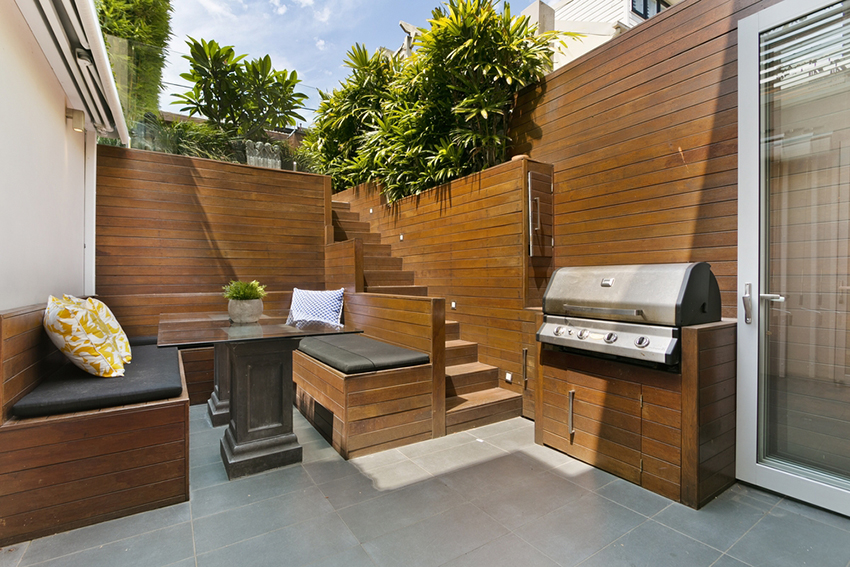 If our interior requires walls and a ceiling, so does the exterior, even if only partial. Without any structure at all you will feel very exposed, as well as lacking in references for the placement of the furniture. A simple wall or pergola can also provide shade and protection from the sun in addition to defining activity zones for each member of the family.
Outdoor fire pits and fireplaces are a huge trend!
Outdoor fireplaces and fire pits are also pretty amazing, whether they be custom made in tile or stone or the budget-friendly mobile ones available off the shelf. They are very inviting and they provide a little bit of heat for those cooler evenings, extending the season by a couple of months.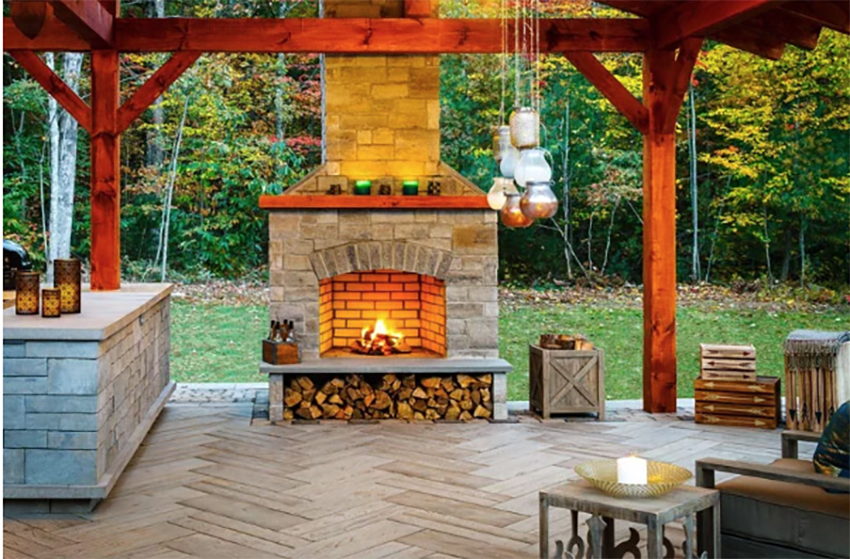 Outdoor kitchens and bars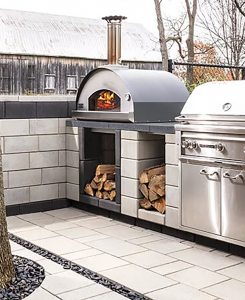 Functional, good looking and durable outdoor counters, bars or islands should be built out of porcelain tiles, solid stone, or a more light-weight and economical stone veneer (the type used on fireplace feature walls). In addition to the counter itself, a stainless steel BBQ or grill can be integrated as well as a small fridge. Counters are also great without all the bells and whistles, just add a couple of stools and you just created an inviting space for outdoor entertaining and dining.
Small outdoor spaces and cozy corners
Are you short on space? Bigger isn't always better. You can still go big on comfort and style while keeping your outdoor space tidy with our clever storage strategies.
We love helping our clients discover the full potential of their yard, patio, porch or deck with valuable tips and design ideas for the best outdoor space possible.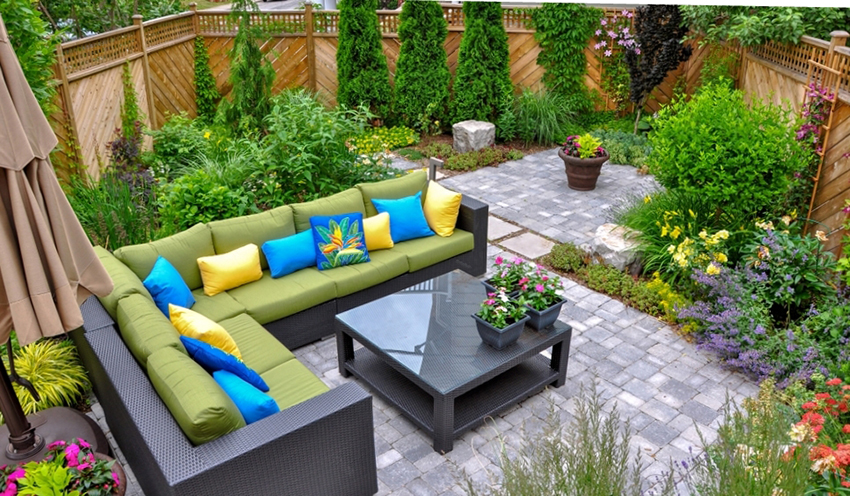 Outdoor Design Portfolio
Contemporary Terrace Design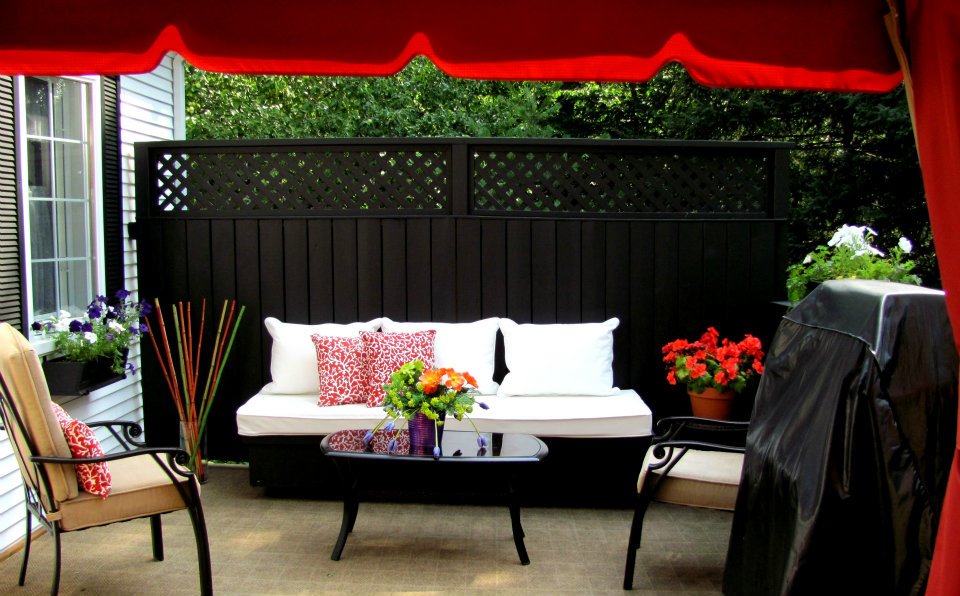 Balcony Makeover in Rosemont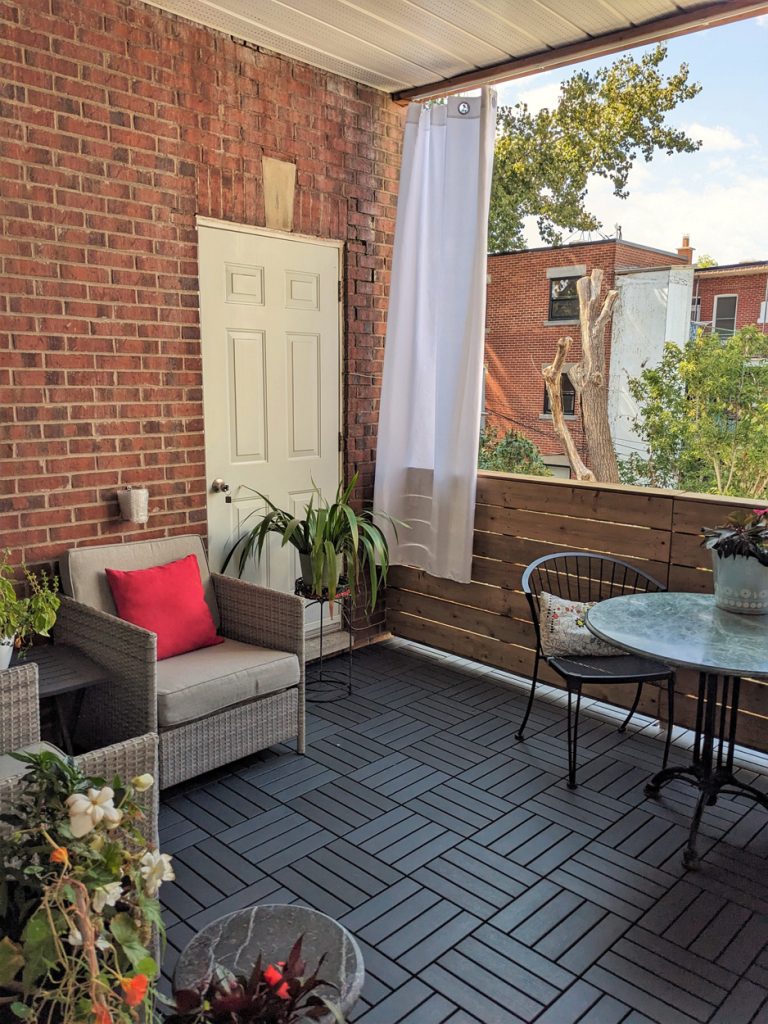 Country Terrace Design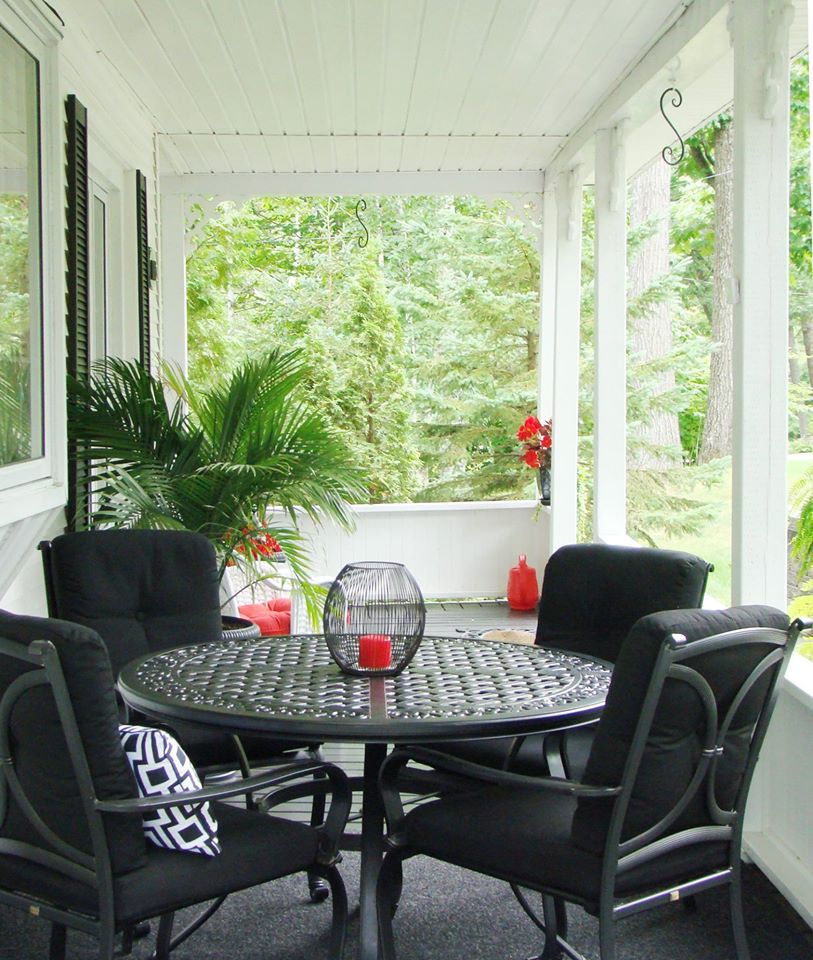 Outdoor Urban Makeover in South West Montreal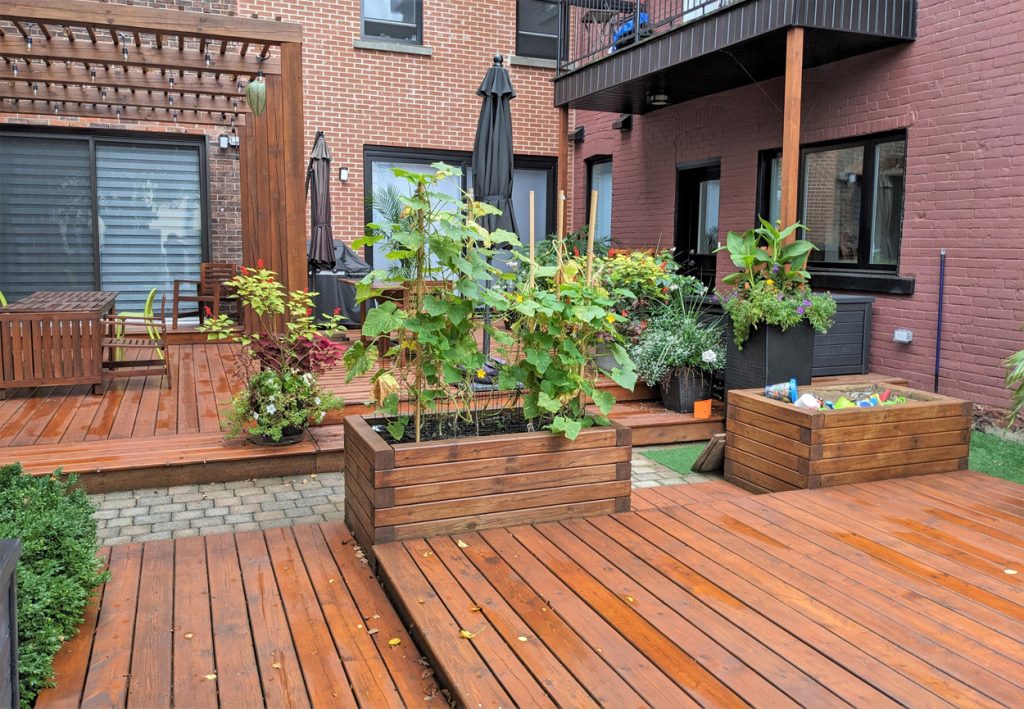 Terrace Design in Varennes, Quebec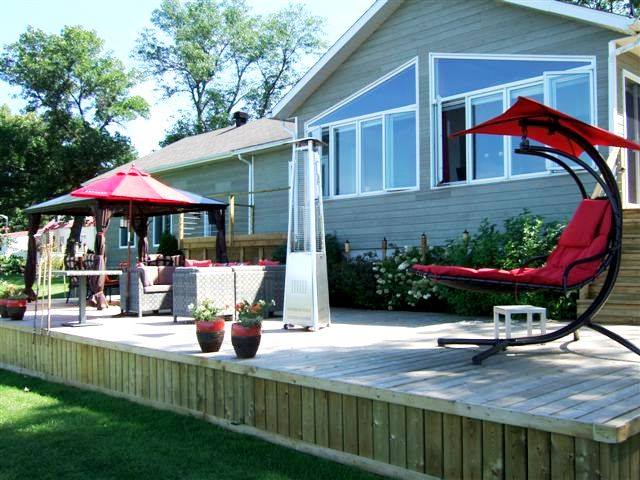 Expert Outdoor Design Services
Lucie Pitt has got to be one of the most organized and pro-active people I've ever met! She has the expert ability to pick up on what isn't working, and thereby easily and quickly provides workable solutions. Lucie Pitt is dynamic and passionate. She is a model to me!

Guillaume Routhier, President of Equiaxe Multimedia
Montreal, QC.
Are you located in the Greater Montreal Region?