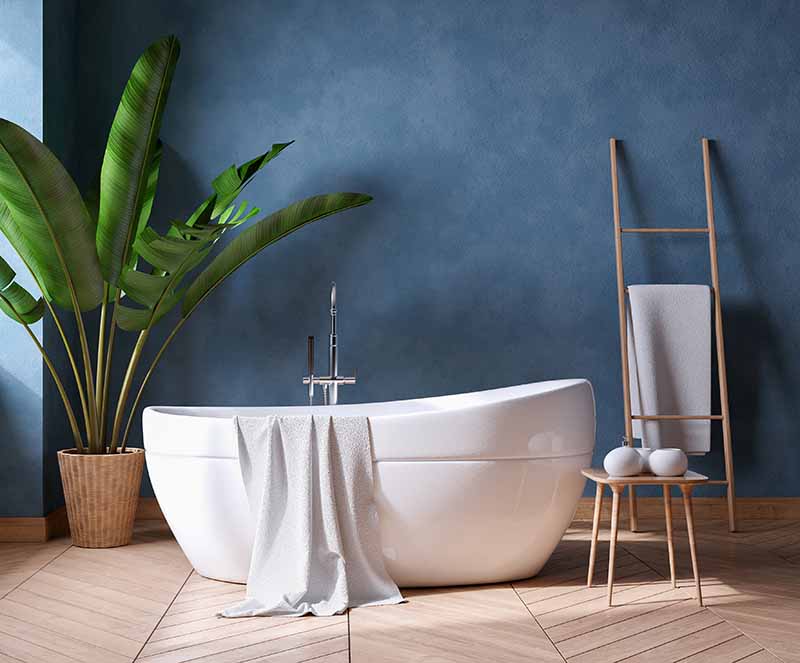 Versa Style Design provides bathroom interior design and renovation services to the Greater Montreal region. These services range from a simple consultation to a turn-key project. We love designing and renovating bathrooms. The bathrooms that need a little TLC and the bathrooms that require a major overhaul.
Master En Suite Bathrooms
The master en suite bathroom requires a very personal design. Many homeowners are asking us to build one from scratch or to completely gut and re-build their out-dated one. Once your new bathroom renovation and design is complete you will feel right at home in your new master en suite bathroom.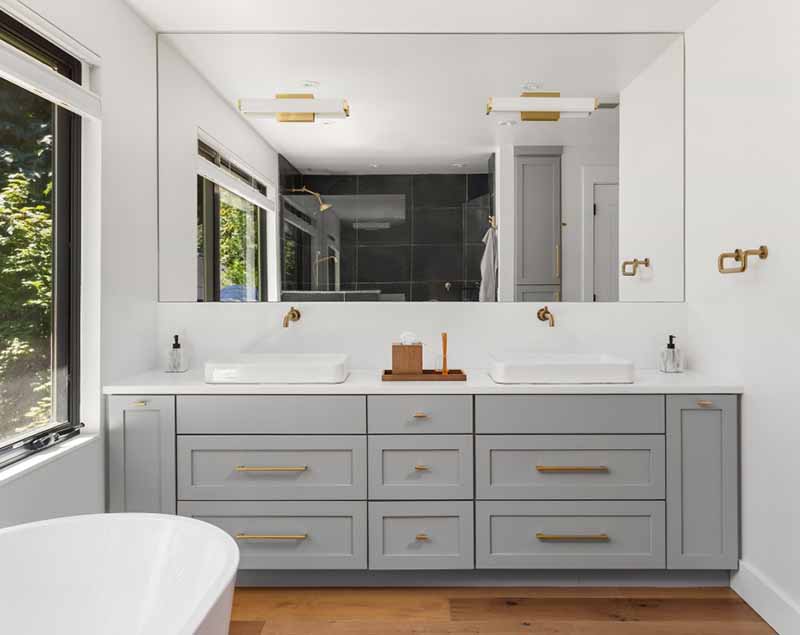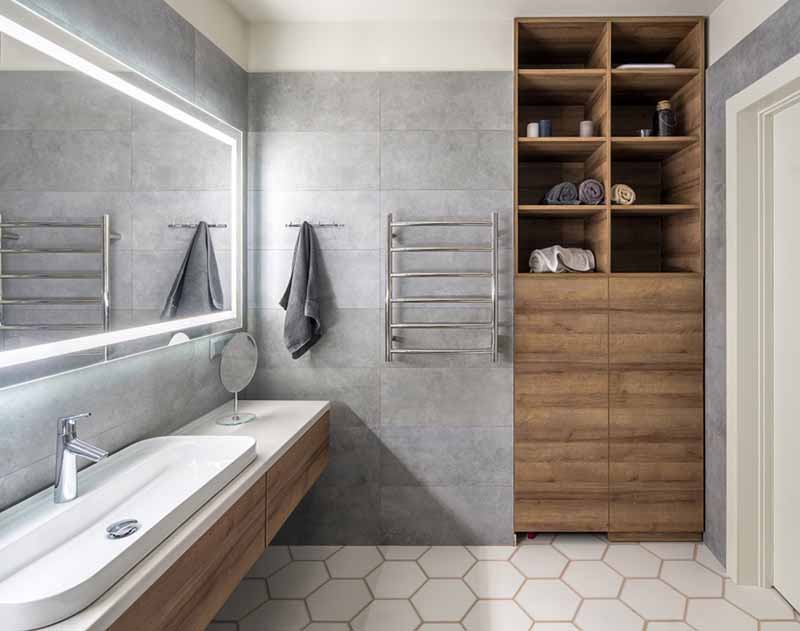 Main Bathrooms
The main bathroom is the most often used. Bathroom renovation projects are usually complete re-builds and/or enlargements. But we can design a clever configuration to make your bathroom seem larger without extending any walls. Since this is the main bathroom, we want your design to stand the test of time style-wise, and be highly functional.
Powder Rooms
Powder rooms are often the most visited bathrooms by guests. Most projects include upgrades without changing the size, with many homeowners adding design elements that make a bold or dramatic statement. This way guests are impressed and you can invest more in your other, more functional, bathrooms.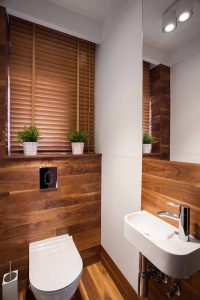 Bathrooms and Laundry Rooms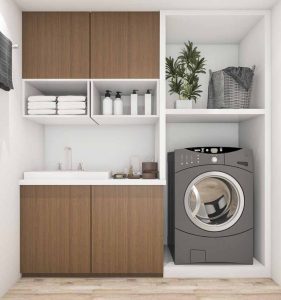 Most people dream of a fully functional and organized laundry room. At Versa Style Design we have a few strategies and ideas that clients find accessible budget-wise and that accommodate their limited space. In addition to improving the functionality of existing laundry rooms, we also plan and build NEW ones that either stand alone or are combined with a bathroom.
Functional Bathrooms and Laundry Rooms
A properly designed and functional laundry room can make washing clothes feel less like a drag. By including clever storage ideas, a folding area and an integrated hamper, you can make cleaning and folding clothes a breeze.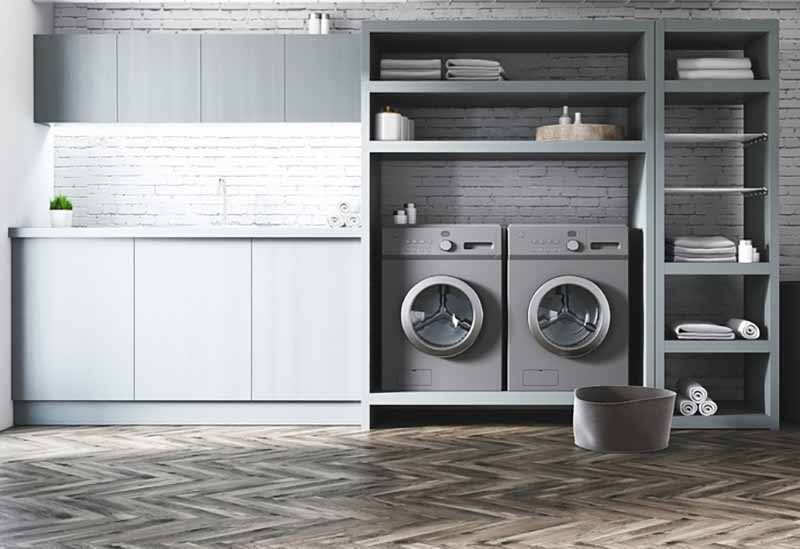 Stylish Bathrooms and Laundry Rooms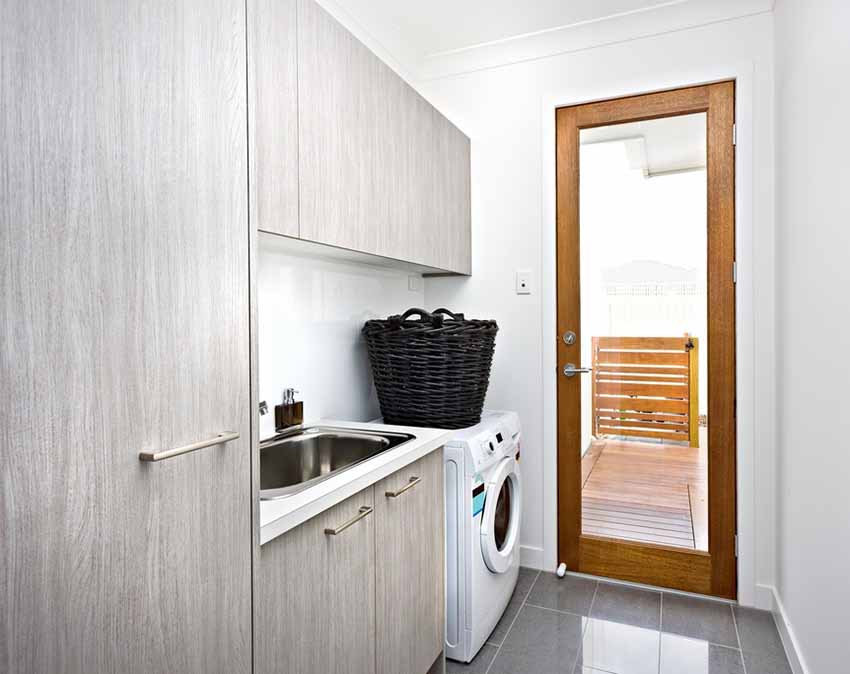 Apart from its functionality, many clients also invest in the beautifying of their laundry rooms adding a nice colour palette, choosing stylish cupboard doors and a counter as well as good looking and accessible storage.
The most important factor to keep in mind is that a super organized laundry room is within reach if you have a layout that optimizes the available space to the max.
Combine Laundry Room and Guest Bathroom
In slightly larger homes with a guest bedroom, you may wish to combine your laundry room with your guest bathroom. This allows you to save on space. Homeowners ask for a guest bathroom with a small shower and an integrated and upgraded laundry zone. The bathroom is still useful when there aren't any guests sleeping over. This way it's not wasted real-estate.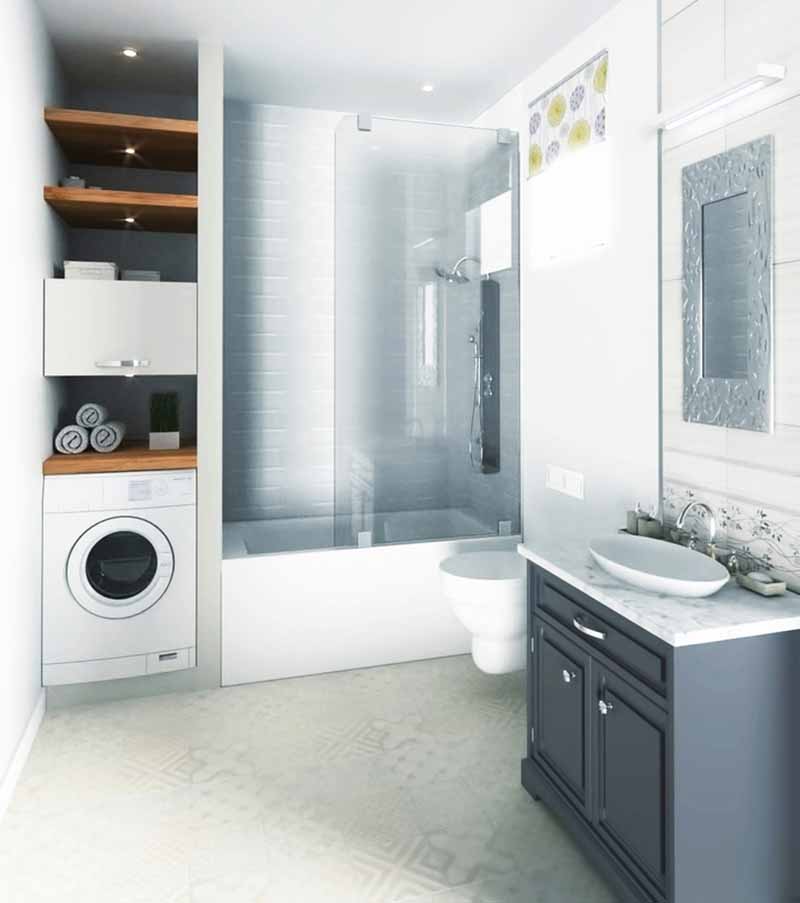 Montreal Bathroom Design
Portfolio by Versa Style Design
Black and White Bathroom Renovation in Montreal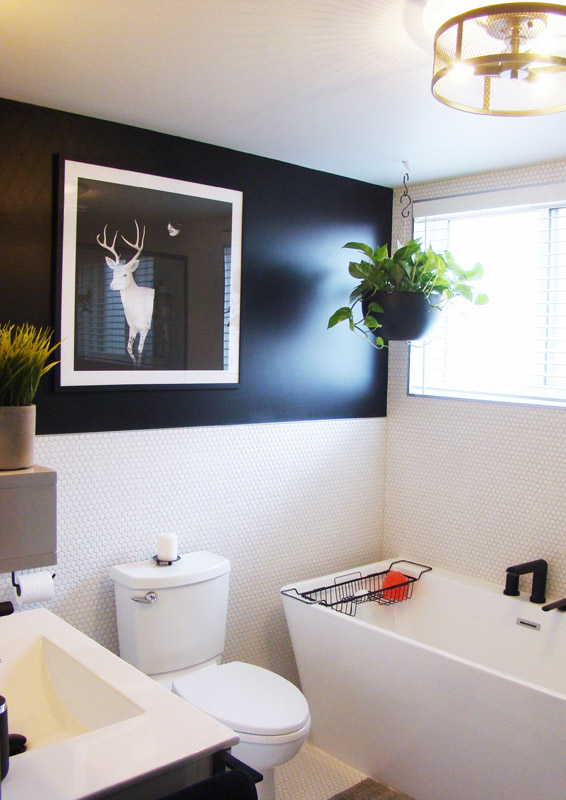 The clients desired a larger edgy, fun and eclectic bathroom with a separate tub and walk-in shower.
Full Bathroom Renovation in Candiac, Quebec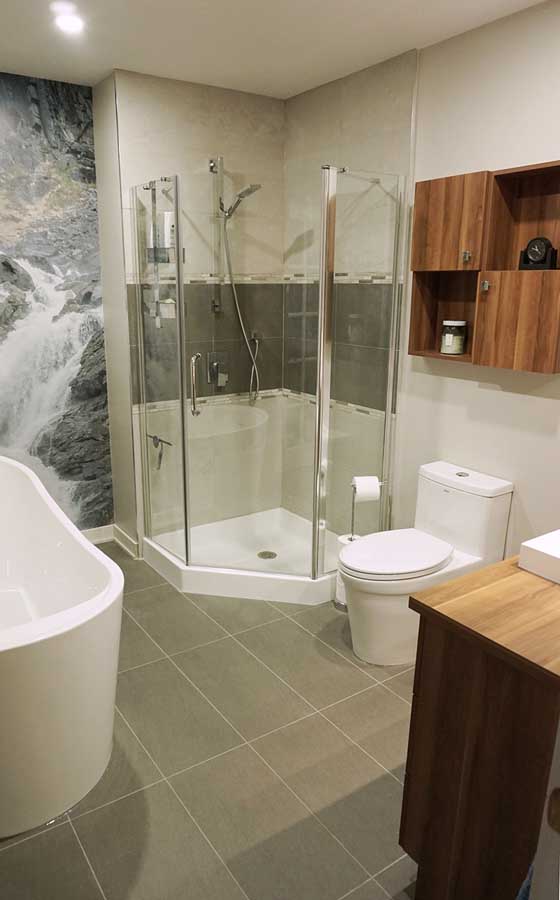 The clients wanted an updated style and functional storage. They also wanted to update the corner bath with an elegant free-standing soaker tub.
West Island Laundry and Powder Room Renovation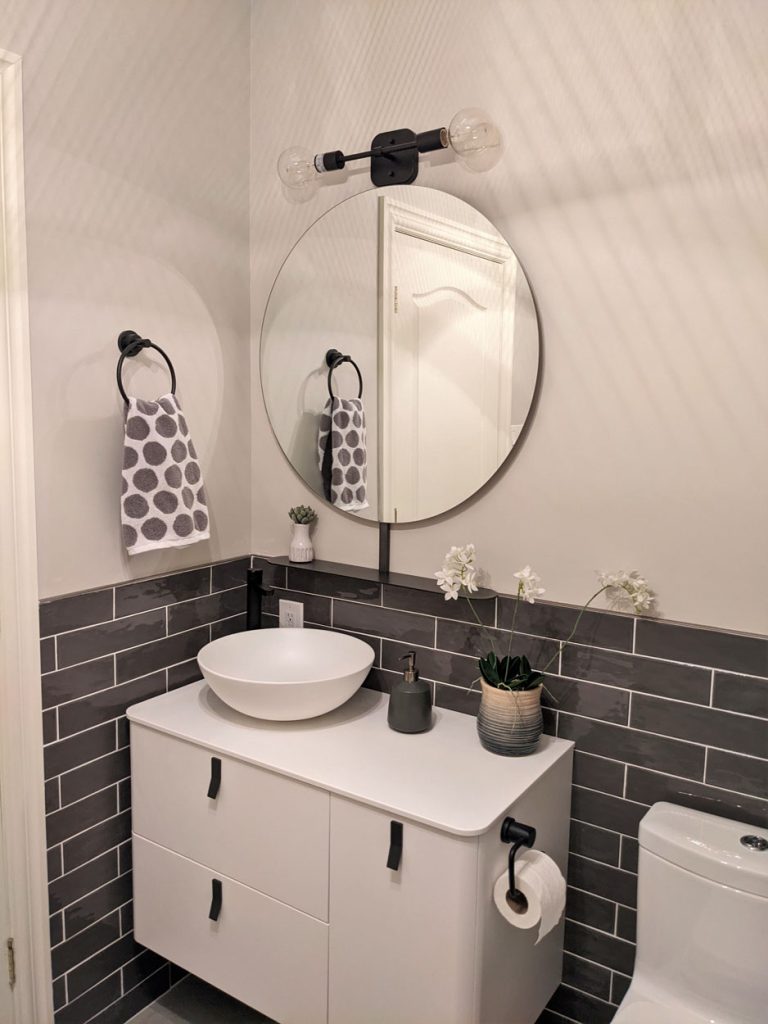 The clients wanted to add a powder room to the main floor.
Bathroom Make-Over in Saint-Henri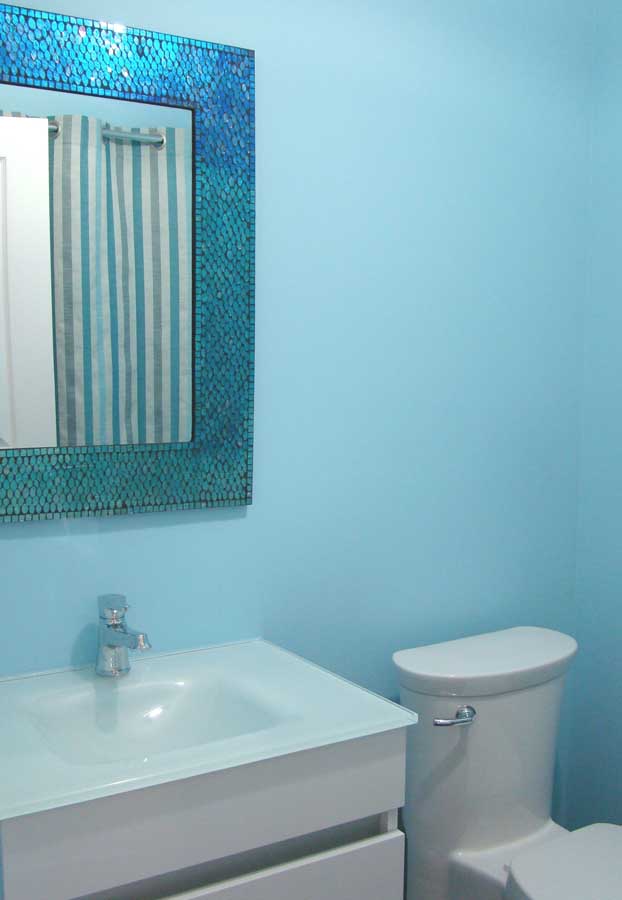 The client desired an inviting powder room for guests and wanted to hide away the appliances.
Laundry Room Renovation in Chambly, Quebec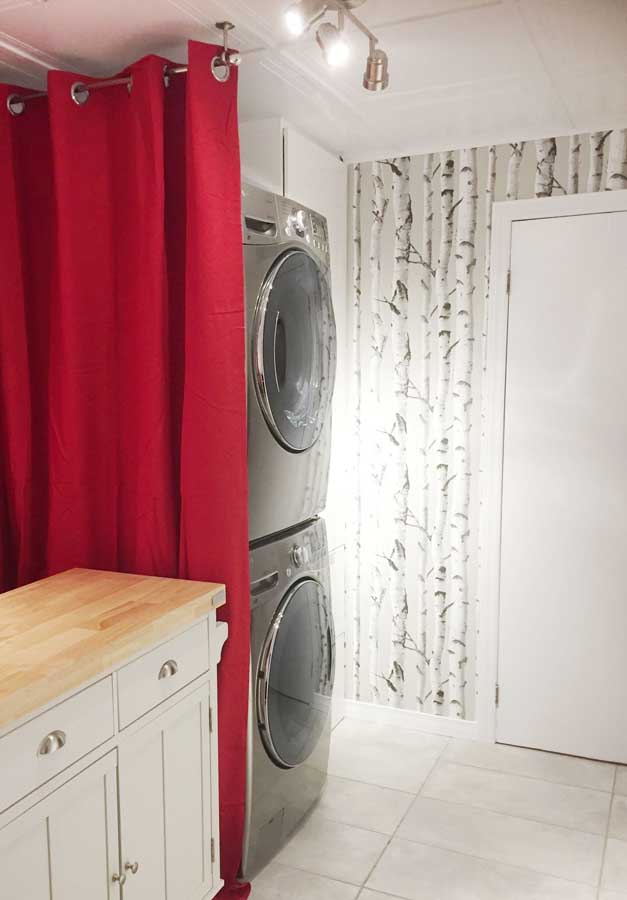 The clients wanted to create a bright, stylish and functional laundry zone in an unfinished portion of their basement.
Powder Room Renovation in Lorraine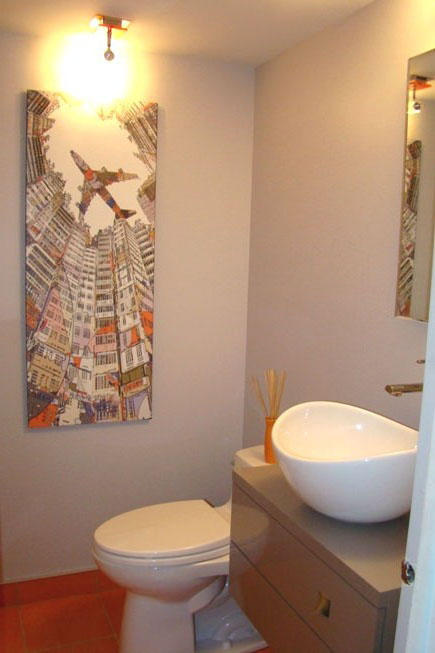 The client desired a modern and artistic powder room. We replaced the vintage blue pedestal sink for a functional 24-inch wall-mounted vanity with deep drawers.
Bathroom & Laundry Room Design in Saint-Lambert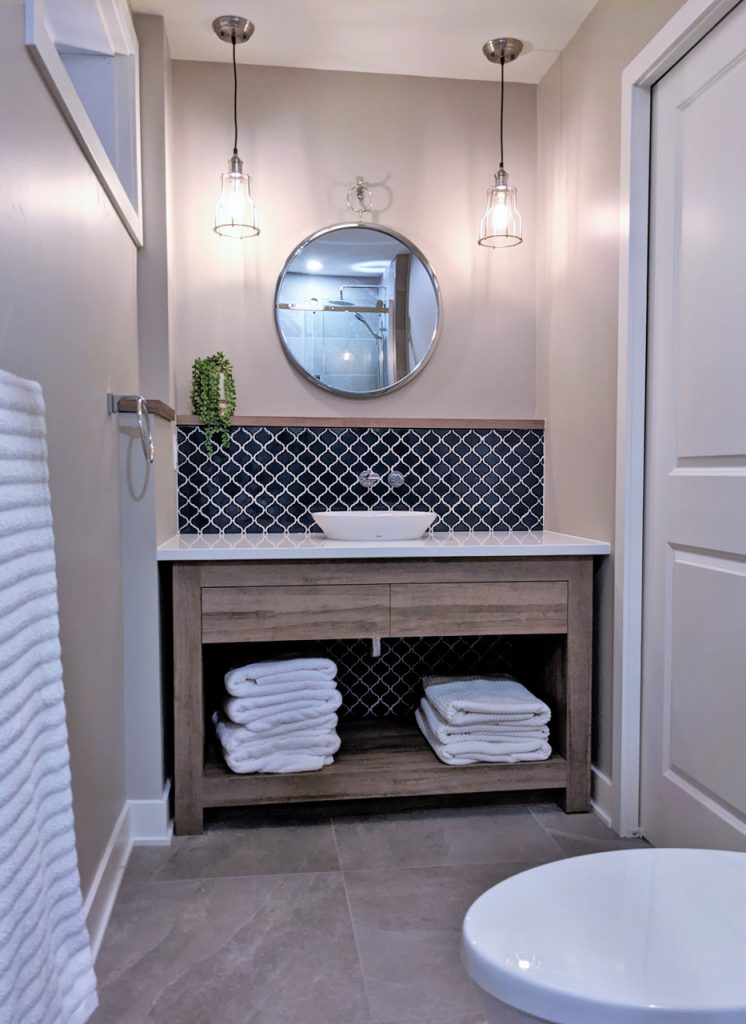 The clients wanted to separate the laundry zone from the bathroom in their basement.
Complete Bathroom Renovation in Pierrefond, Montreal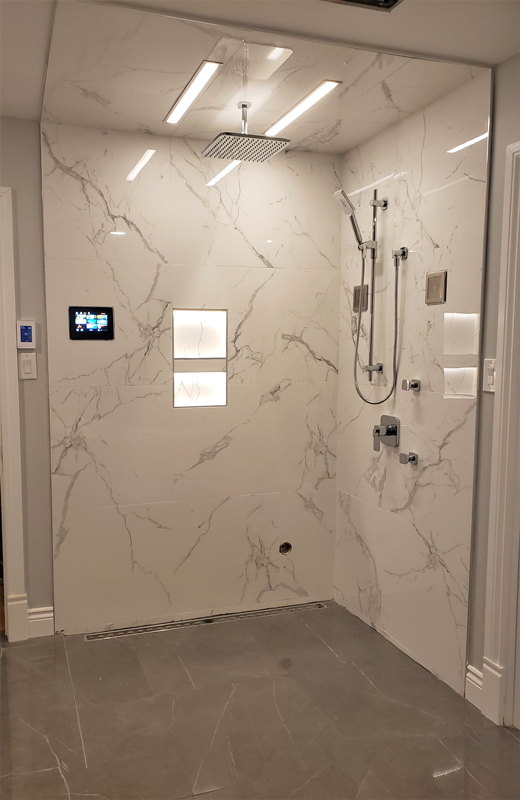 The clients desired a luxurious spa-style bathroom for deep relaxation, including a steam-shower, aromatherapy, light therapy, and full sound.
Bathroom Design and Renovation in Oka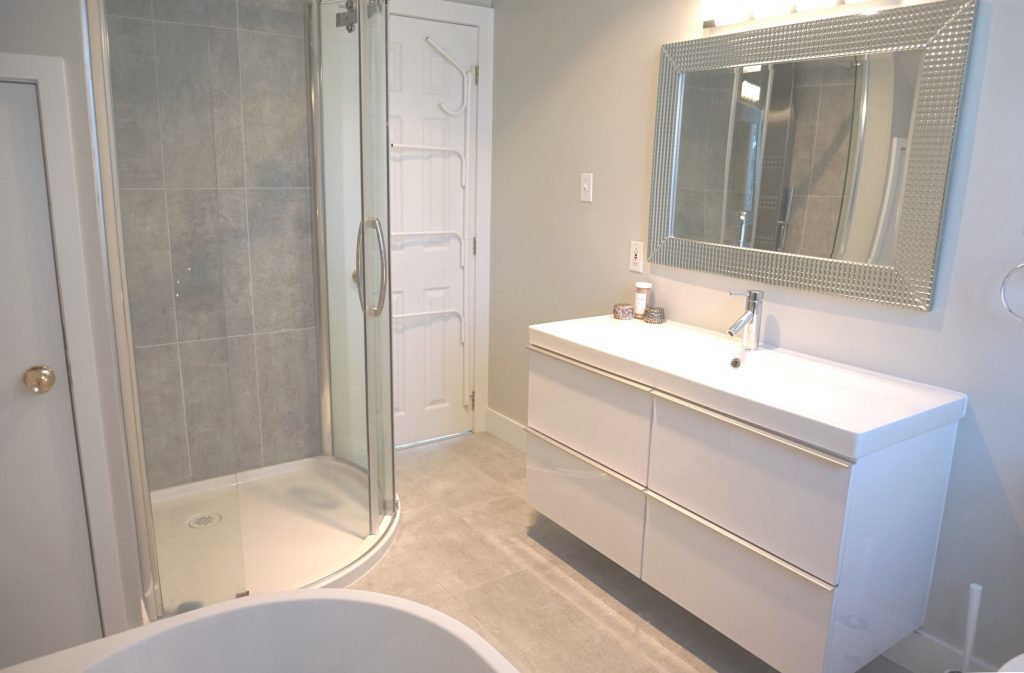 The client desired a luxurious spa-style bathroom. She also wanted to update the corner bath with an elegant semi-free-standing soaker tub (space was lacking for a fully free-standing bath).
Bathroom Renovation in Outremont, Montreal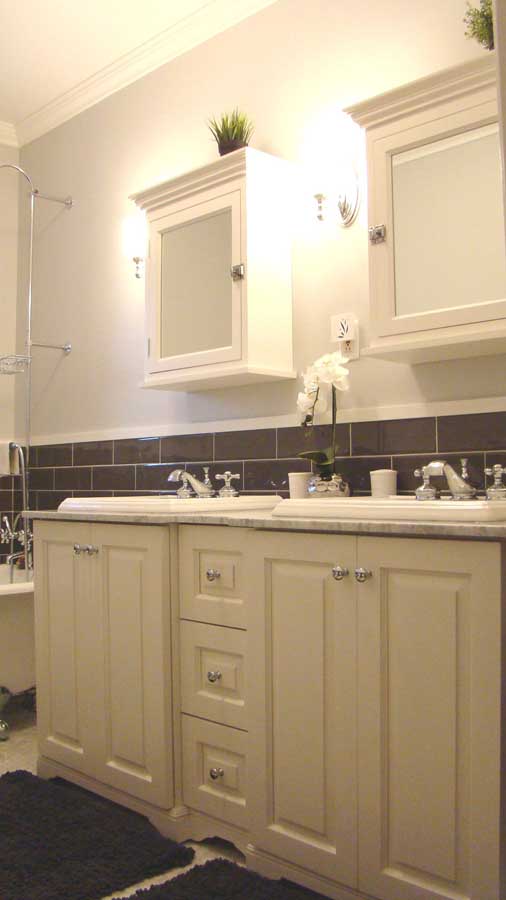 The clients desired a vintage 'farmhouse-style' bathroom. We enlarged the bathroom by removing the walls around the hallway closet. This added a few more feet to the very tight bathroom.
Bathroom Make-Over in Saint-Lambert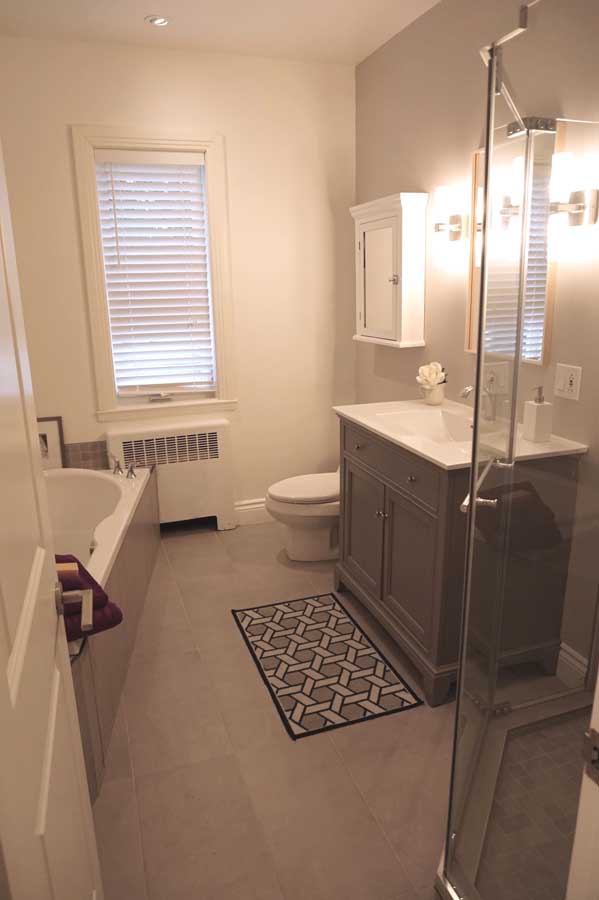 The clients desired a functional and updated family bathroom. We replaced the vanity for a functional 48-inch grey one topped with a low maintenance moulded white acrylic counter and sink.
Powder Room Renovation in Outremont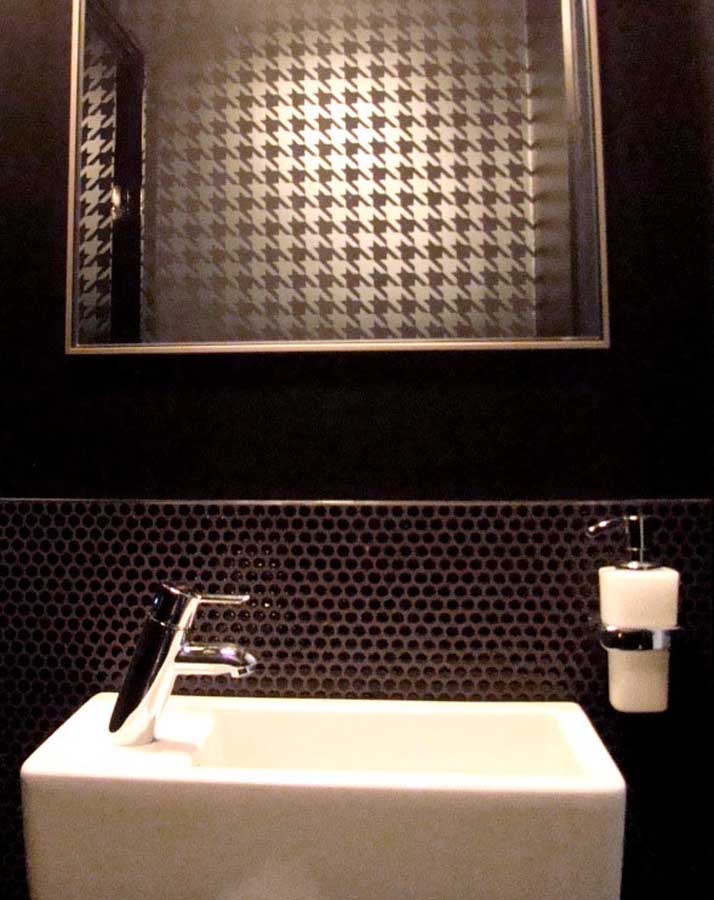 The clients wanted a unique and eclectic style powder room. We sourced out the gorgeous high-gloss black penny tile as well as the large-scale hound's tooth wallpaper.
Tell Us About Your Dream Bathroom Design
Expert Interior Design Services
Following your initial consultation, you will be presented with 3 different design offerings:
$
Initial Consultation

+

Buying Guide
Simple Floor plan
Storage Recommendations
New Spacious Layout
New Colour palette
$$
VSD Essentials

+

Showroom visits
(private and public)
Sample materials and fabrics
Shopping
Styling, installations and the decorating
Auto CAD
$$$
VSD Deluxe

+

3D computer renderings
Trade negotiations
Cost analysis
Orders and deliveries
On site Project Management

Lucie did a great job evaluating our needs, providing sketches and details even helping in shopping the materials to upgrade and actualize a 20 year old main bathroom. Great job!

Jean-Louis Tétrault
Are you located in the Greater Montreal Region?