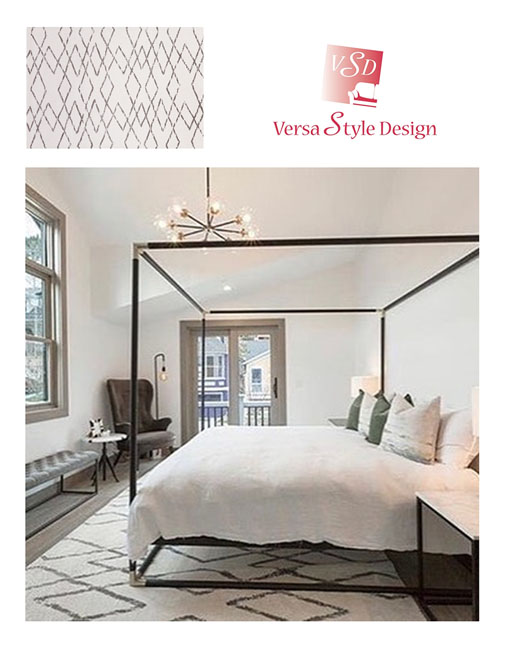 Versa Style Design offers bedroom interior design services to homes in the Greater Montreal Region. These services range from a simple consultation to a turn-key project. Bedroom designs are very personal and unique to individuals. You can create a serene oasis or a bedroom that is as whimsical or dramatic as you like. Bedrooms are private spaces, so you only have yourself and your wish-list to think about.
We want to make your bedroom design perfect according to your personal style and as functional as you need it to be so that it is inviting and clutter-free.
Discover your bedroom style
If you want your bedroom to have your own unique style, we can help integrate design elements that you may not even have thought about. We have ideas, we have solutions and we have resources for a design that reflects exactly what you love and dreamed a perfect bedroom to be. We can offer you ideas in a short and simple consultation, or we can fully redesign your bedroom offering you help with shopping, creating an accent wall, new bedding, cushions, lighting, window treatments and more.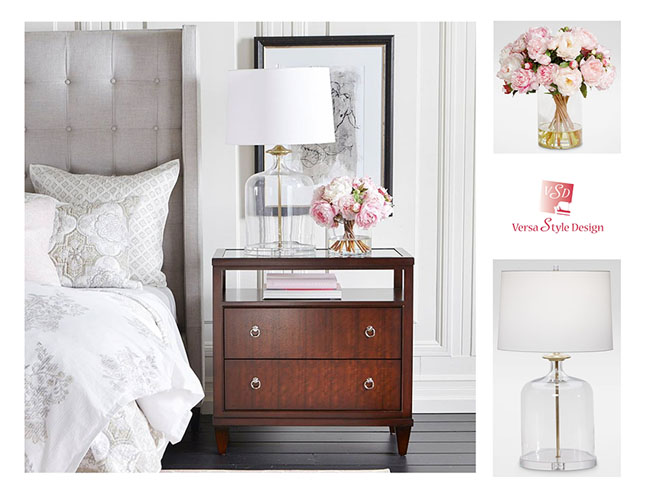 Bedroom Design with new Window Treatment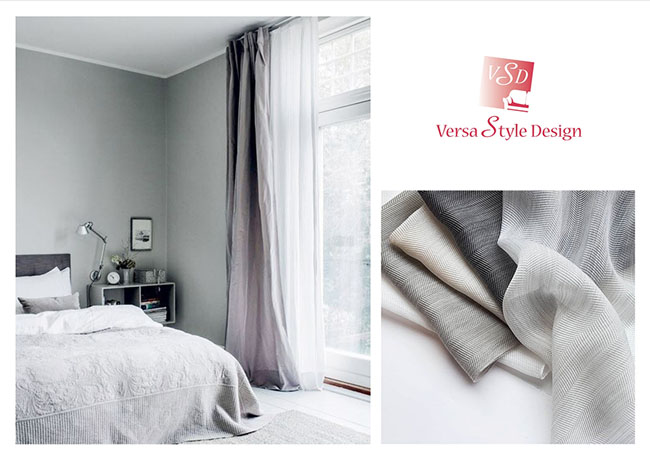 A new bedroom design would not be complete without new window coverings. From very functional blinds to beautiful sun-blocking curtains, we have an impressive selection of window coverings for your bedroom design. We will help you find the best window treatment for your bedroom depending on your favorite styles, budget and functional requirements.
Bedroom Design with an accent wall, bedding and Cushions
Gorgeous bedding options are available if you need a beautiful new bedspread that matches your bedroom interior design. We can help you shop, or design custom bedding and cushions. Versa Style Design will help you harmonize your bedding, cushions, and window treatment to perfection according to your personal style and budget.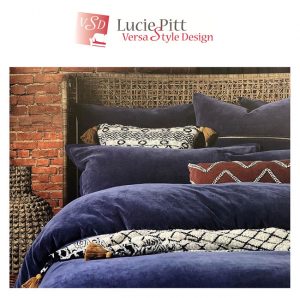 Bedroom Design with Enough Storage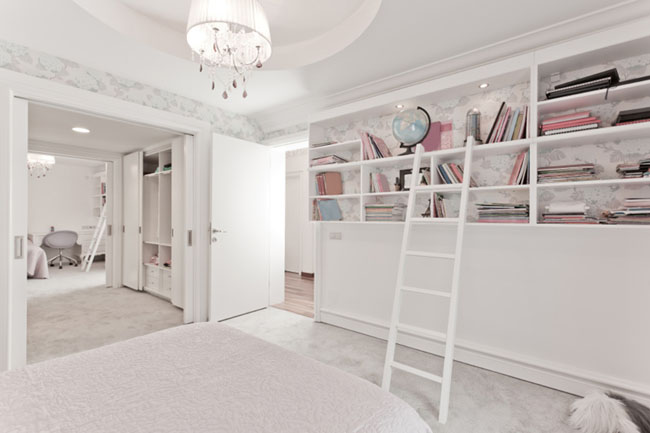 Does your bedroom need additional storage space? We will help reconfigure and design the bedroom closet or walk-in, taking into consideration everything you need to store in order to create easy access. Your new bedroom design can have better optimized storage for your clothing, jewelry, shoes, handbags, ties and more.
Your standard closet or walk-in can include custom cabinetry or standard off-the-shelf storage components for your specific needs and budget.
Bedroom Design with an En-Suite Bathroom
If your master bedroom already has its very own bathroom, it's possible it now needs an updated and more functional design. Perhaps you do not have one at all, and were wondering if it was possible to add one. We can help with a simple consultation sharing with you our ideas and clever strategies or we can help you with a complete bathroom re-design and renovation.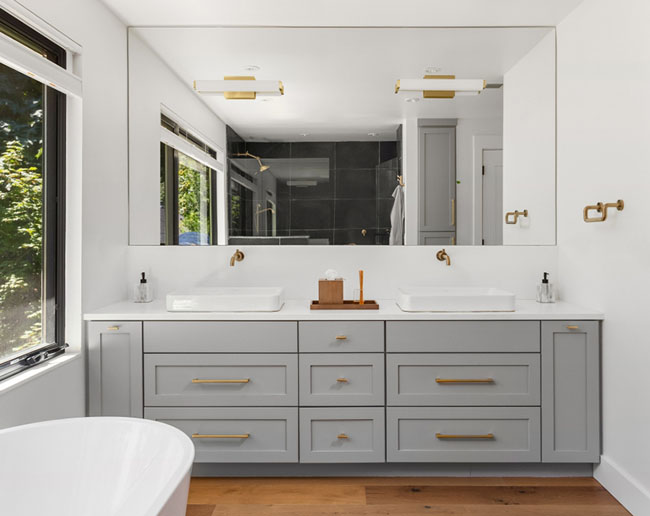 Your new master bathroom could also have a free-standing tub or a spacious and modern steam shower. Other bathroom design projects include a double vanity and second sink to increase the value of your en-suite bathroom.
Bedroom Design with new furniture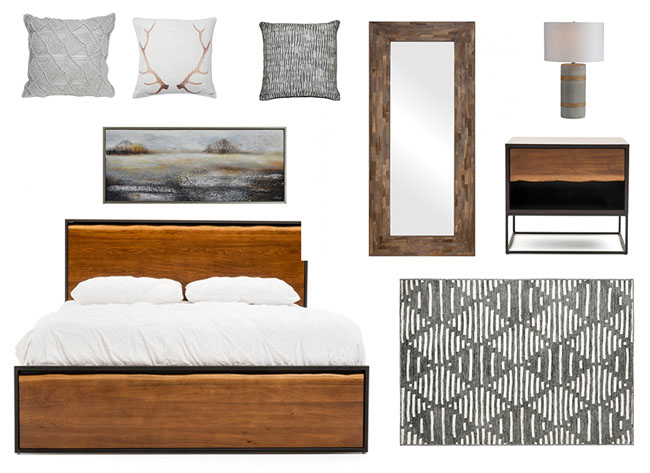 Is your bedroom outdated and cluttered? We would like nothing more than to help you select the best components for your new bedroom design. Our suppliers have a large selection of bedroom furniture that is sure to match your style preferences and budget. We also design custom furniture such as beds that include lighting and charging ports for your electronics, as well as pull-out drawers for added storage.
Bedroom Design for a Guest Bedroom
We can redesign any bedroom into a guest bedroom to give your home the additional room it needs to accommodate friends and family. This design can be cost-efficient if you want to spend your interior design budget on other more important rooms.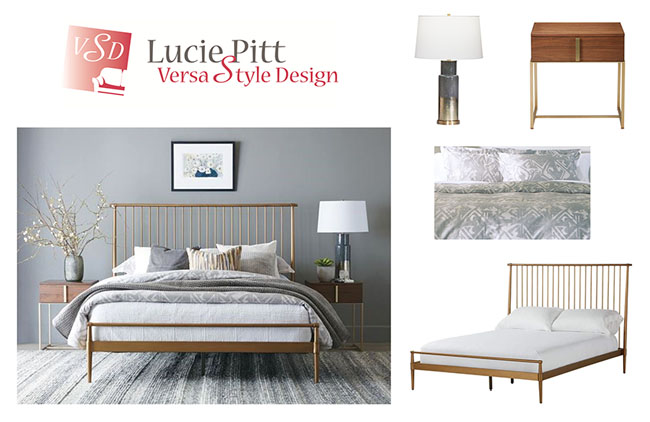 If budget isn't as much an issue, we can design your guest bedroom like a master bedroom. This will give it a design style that can be appreciated by you, your family and friends. We can also combine your home office with the guest bedroom so that it becomes multi-functional.
Bedroom Design Portfolio by Versa Style Design
Bedroom Design in Montreal East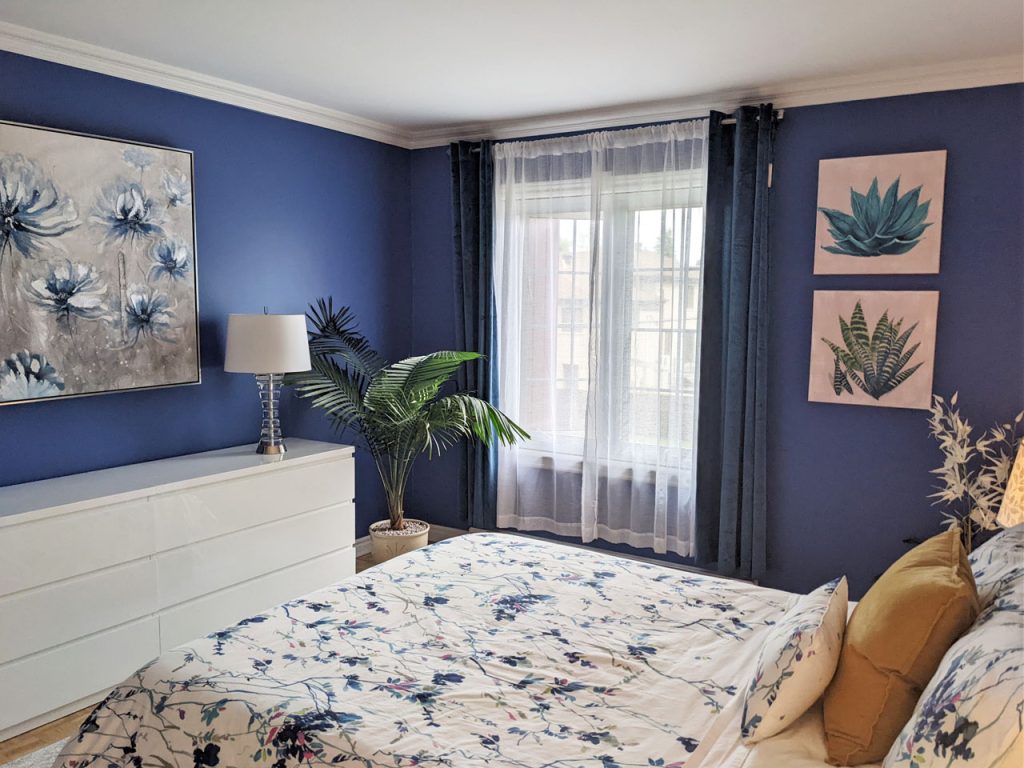 The clients wanted a full make-over of their dark and traditional bedroom.
Bedroom Makeover in Pointe-Claire, Montreal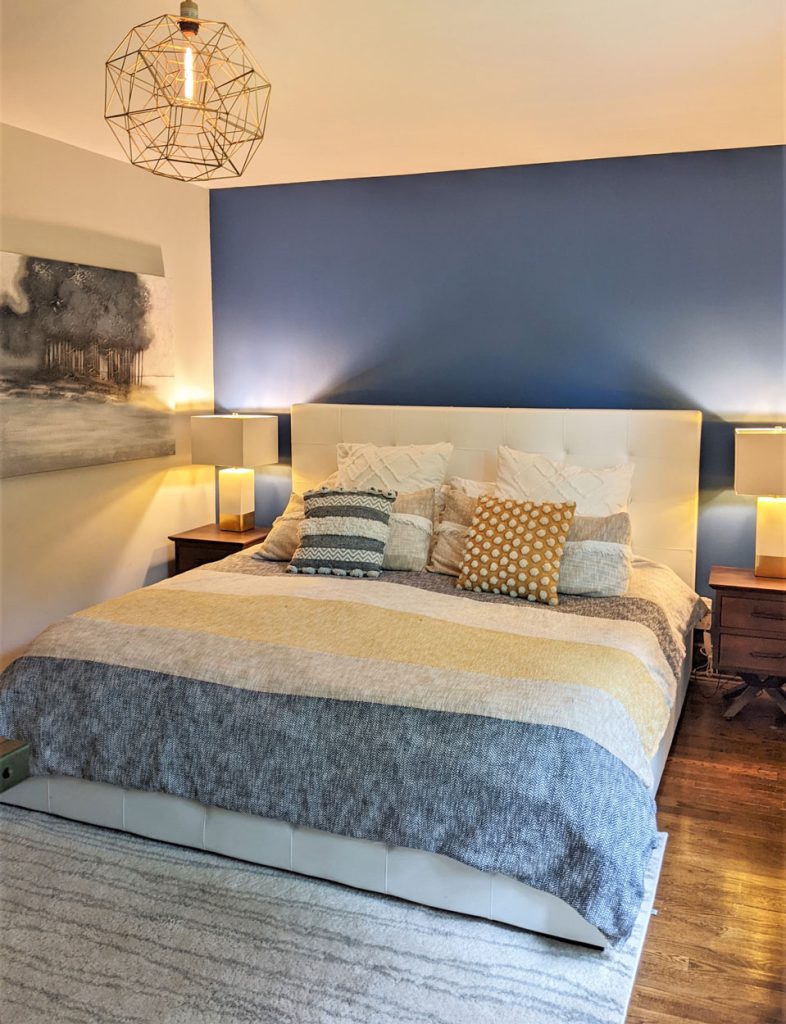 The client wanted a bedroom that was colourful and bright but still serene.
Bedroom design in Old Montreal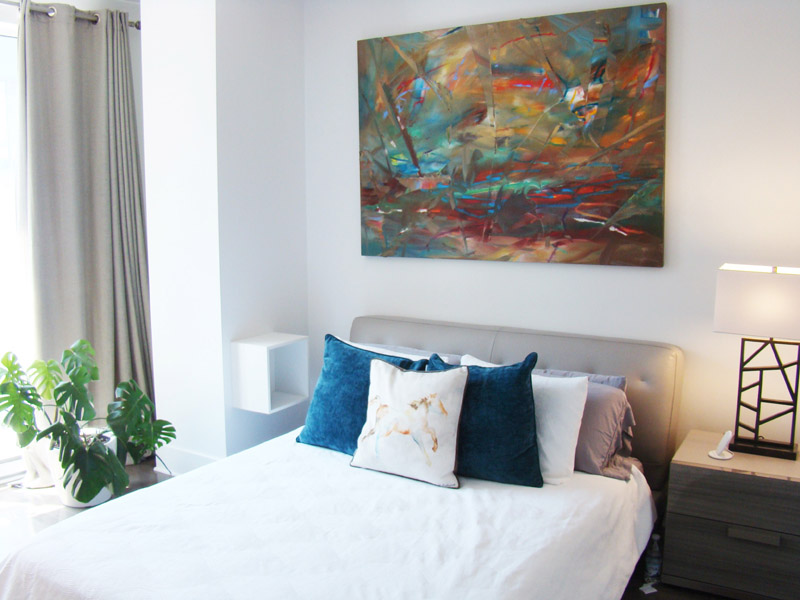 The client wanted a bedroom that was colourful, bright, and serene.
Bedroom Design in Lorraine, Montreal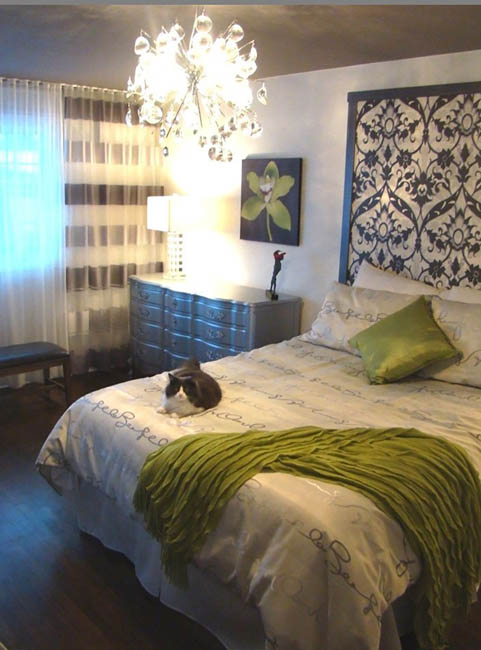 The client wanted a unique Master bedroom with custom design elements.
Bedroom Design in Brossard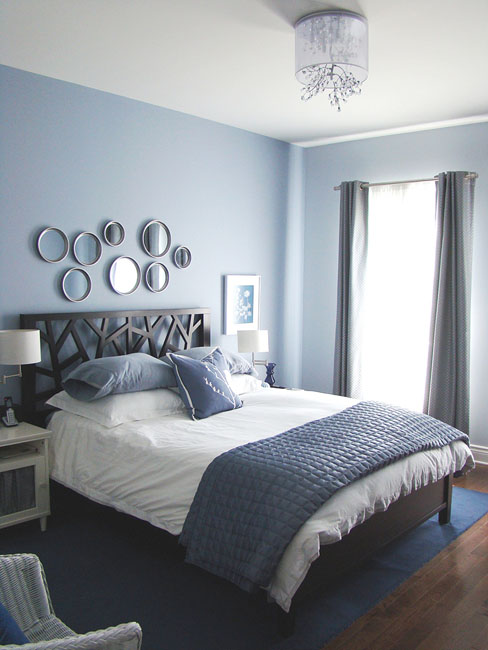 The client wanted a bedroom make-over in a gentle palette of mid-tone to navy blue.
Bedroom design in Griffin Town, Montreal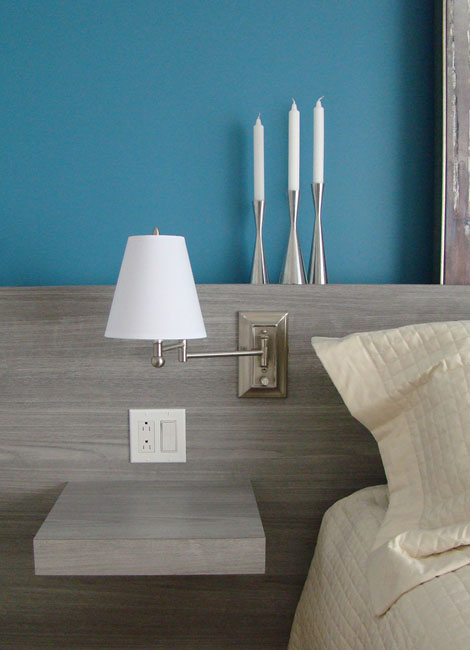 The client wanted a stylish and contemporary bedroom.
Eclectic Baroque-Style Bedroom Design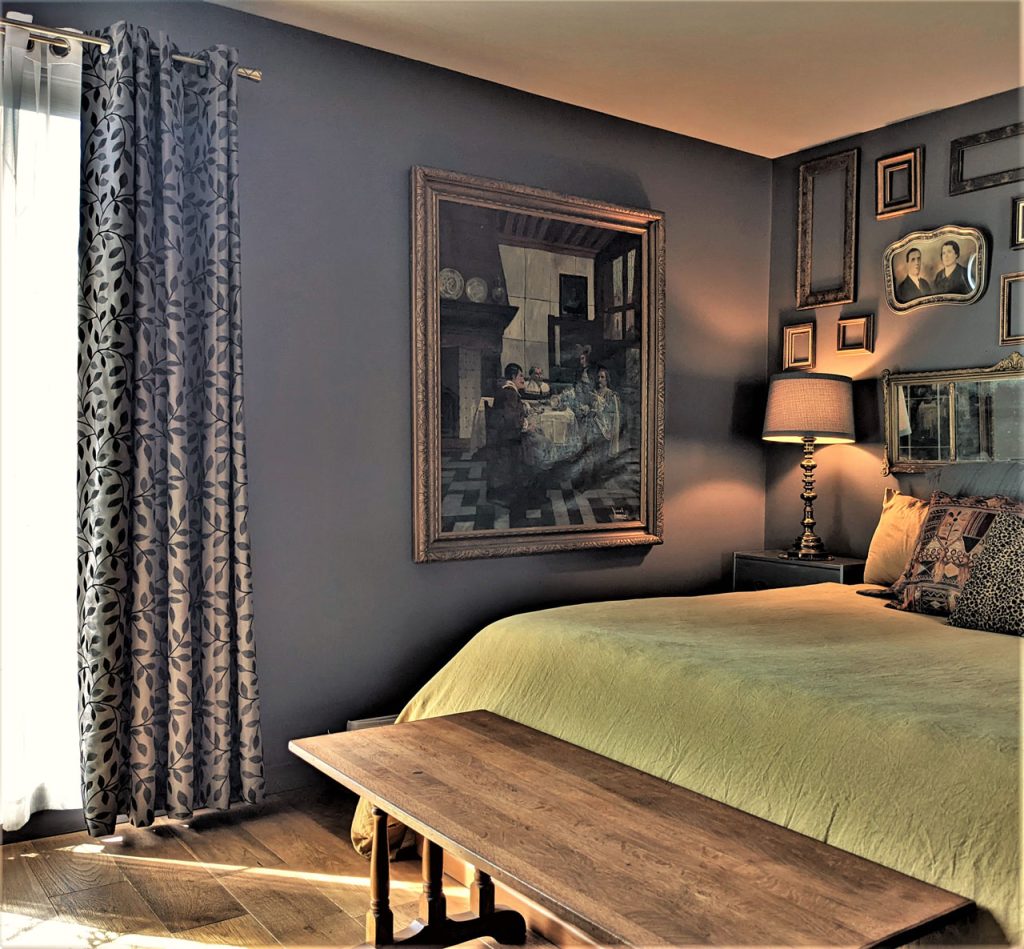 The client wanted an eclectic bedroom that was dark and dramatic.
Bedroom Design in Rosemont
The client wanted a bedroom make-over keeping only the tufted fabric headboard.
Bedroom Design in Ste-Thérèse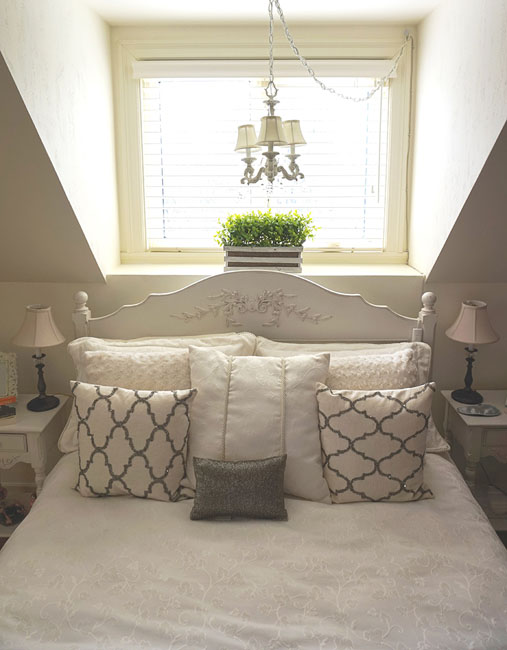 The clients wanted a guest bedroom design as a welcoming oasis for out-of-town guests.
Bedroom Design in Brossard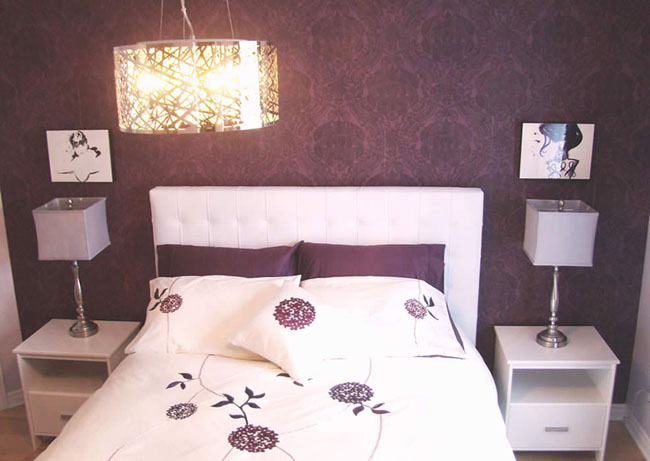 The clients wanted a bedroom make-over for their teenage girl starting high school.
Expert Interior Design Services
Lucie is very personable, knowledgeable, creative and imaginative. She is extremely determined in attending to detail. Lucie has an extremely positive personality and is very easy to work with!

Suzanne Carignan – Montréal, Qc
Are you located in the Greater Montreal Region?