Location: Saint-Lambert, Longueuil, Quebec
Design service: Bathroom make-over, colour palette, design concept and recommendations
Materials used: A contemporary grey bathroom vanity, sleek acrylic counter and integrated sink, white mirrored wall storage, modern white frosted glass wall sconce light, 12 x 24 pale grey shower tile, dark grey 12 x 24 floor and bath tile, corner 36-inch glass shower with ceramic floor tile, pale grey Sherwin Williams paint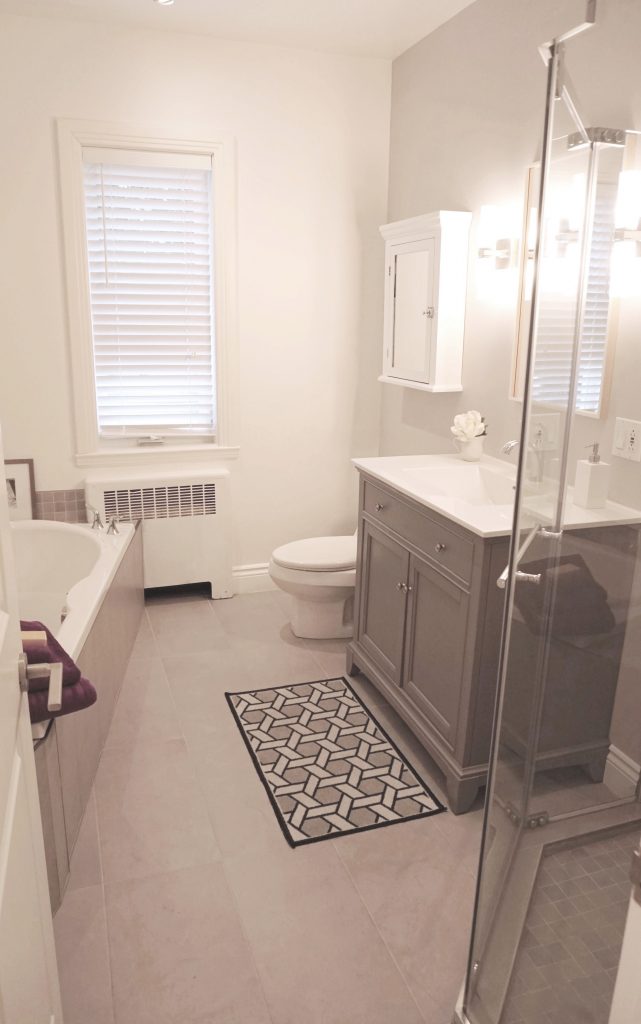 Our mandate: The clients desired a functional and updated family bathroom. We replaced the vanity for a functional 48-inch grey one topped with a low maintenance moulded white acrylic counter and sink. A contemporary chrome faucet was also installed. A colour palette of soothing neutral greys and crisp white combined with the improved lighting created a modern and functional family bathroom.
Bathroom Make-Over by Versa Style Design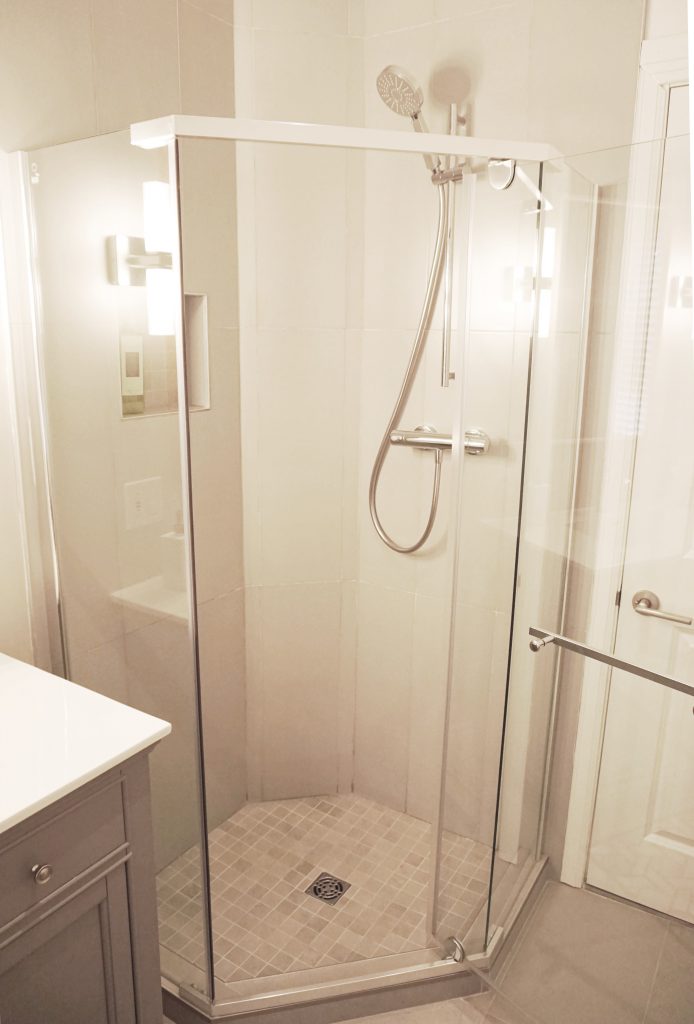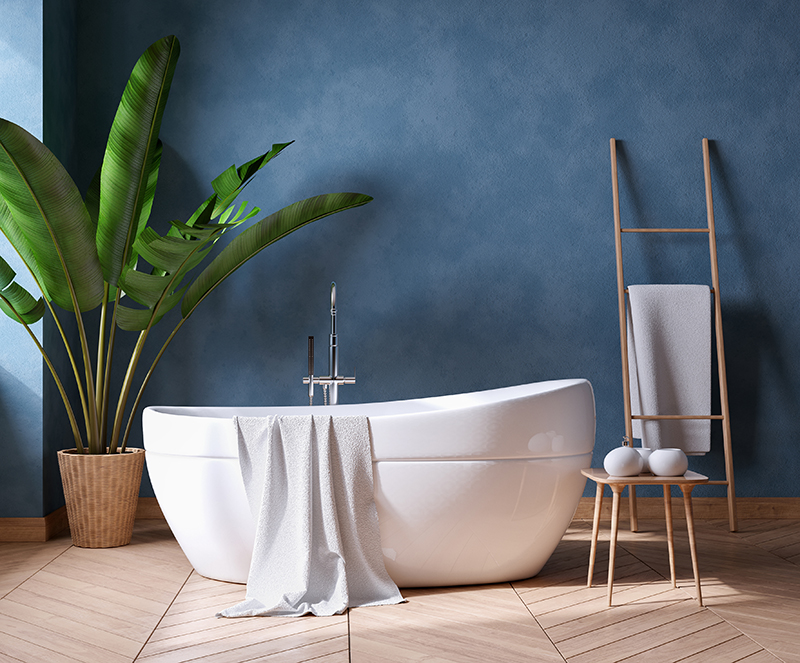 Montreal Bathroom
Design Services
More on our Bathroom Design Services offered in the Greater Montreal Region.