Location: Griffin Town, Montreal
Design service: Bedroom design concept, bedroom closet design and installation, custom bed plans, colour and finishes consultation, trades recruitment and negotiations, project management
Materials used: Sherwin Williams paint, Formica custom finish for bed, stained oak floor, contemporary sconce lights, original artwork, bedding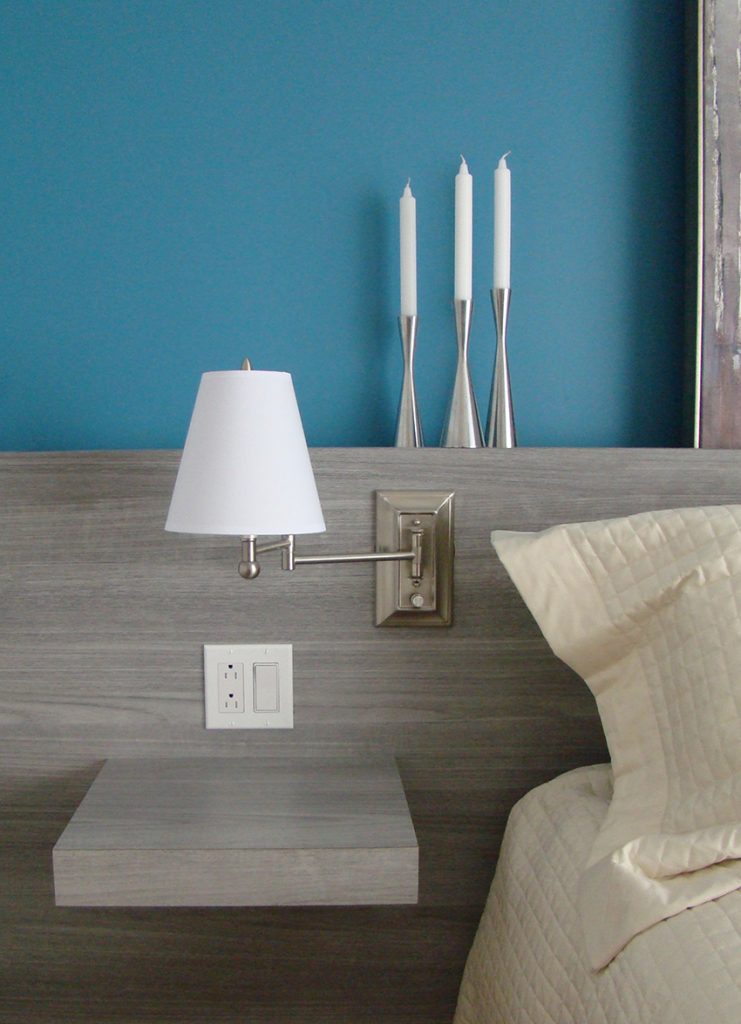 Our mandate: The client wanted a stylish and contemporary bedroom. We recruited the trades for the floor refinishing, the custom-built bed and the painters for a fresh new look. We selected a new walnut wood toned stain for the floor and coordinated the refinishing of the floors all over the home. We designed and configured the bedroom closet and had it out-fitted with affordable and functional storage components. We also created plans for a custom-built bed with an extra-large headboard with integrated shelves, lighting and mobile device charging stations on each side. We assisted the client in all material selections, finishes, colours and the bedroom design. We coordinated the building and installation of the custom bed as well as all the trades and labour in the proper sequence and on time.
Design Portfolio by Versa Style Design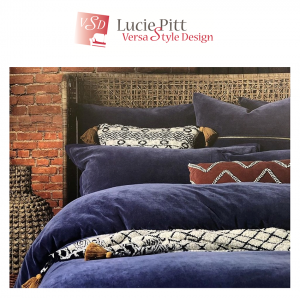 Montreal Bedroom
Design Services
More on our Bedroom Design Services offered in the Greater Montreal Region.