Location: Montreal North-East
Design service: Full bathroom renovation, colour palette, plans, recommendations, purchasing and trades.
Materials used: A modern black and white lacquer wood vanity, white lacquer mirror with shelf, porcelain counter and sink, white penny round tiles with light grey grout on floor, shower and walls, modern wall-mounted free-standing tub, Riobel black plumbing fixtures, double shower heads, linear drain, curb-less Italian shower, industrial black iron wall sconce and ceiling fixture, matte black-framed glass shower, black and white Sherwin Williams paint.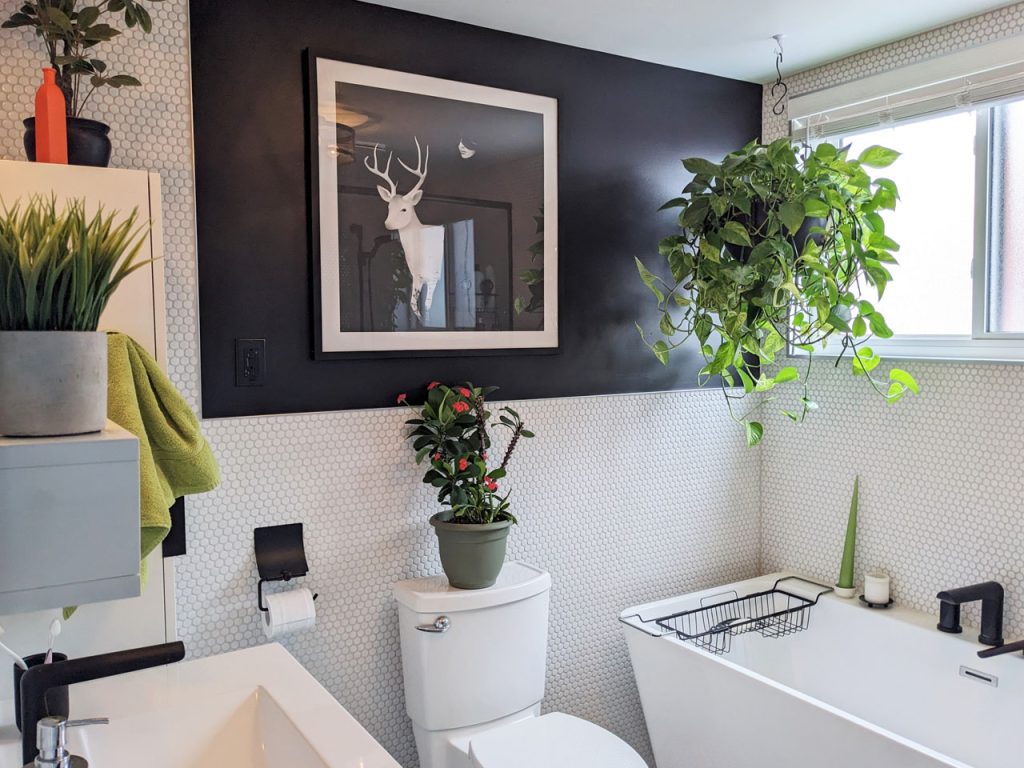 Our mandate: The clients desired a larger edgy, fun and eclectic bathroom with a separate tub and walk-in shower. We enlarged the bathroom by moving the wall into the adjoining bedroom closet and hallway linen closet. This added a few more feet to the very tight bathroom. We changed the alcove bath to a more spacious and elegant soaker tub with sleek black plumbing fixtures. We integrated the modern vanity and wall-mounted storage unit in white lacquer wood. A dynamic black and white palette with hits of bright colour created a bathroom full of character and whimsy.
Bathroom Renovation by Versa Style Design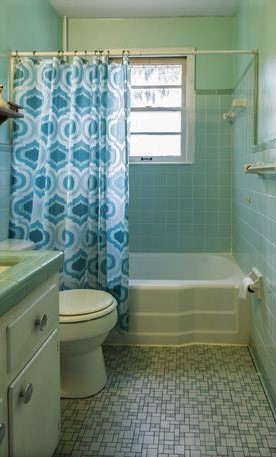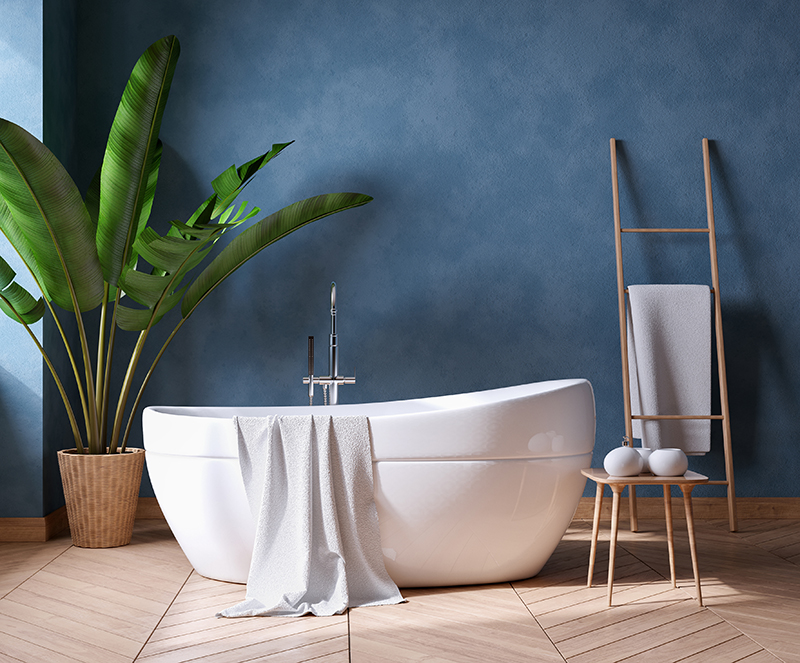 Montreal Bathroom
Design Services
More on our Bathroom Design Services offered in the Greater Montreal Region.