Location: Montreal
Design service: Bedroom design concept, colour palette and finishes, floor plan layout, rug, lighting, storage solutions, all furniture, accessories, and bed recommendations
Materials used: Brown Loft bed, White desk, chair, white storage cubes and wall shelves, white chest of drawers and play table, Turquoise and white Sherwin Williams paint, Geometric turquoise and grey rug. Multi-colour Led mood lighting and a functional desk lamp.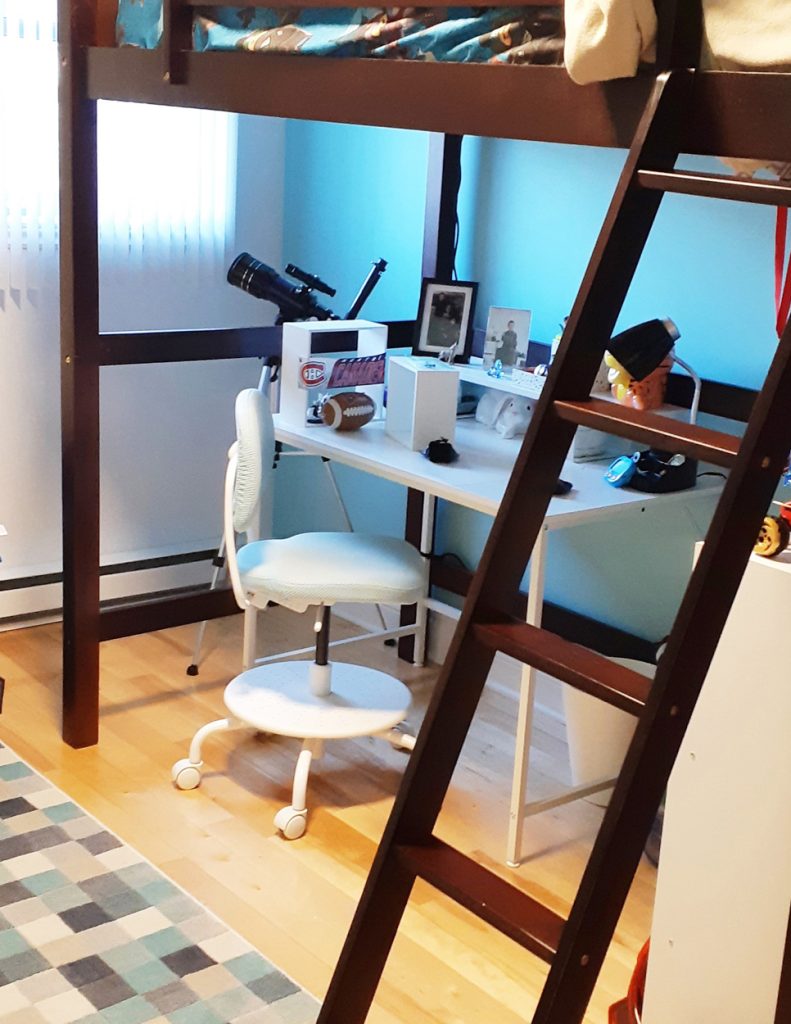 Our mandate: Our client's growing son needed a whole new bedroom layout with room for a desk and chair, a table for his projects and plenty of storage. We organized his cupboard, his toys, and his books so everything has its place as he is learning how to stay organized. We recommended a loft bed which allowed us to optimize the vertical space with an added study area below his mattress. The extra space around the bed was used for toy and clothes storage and a corner reading nook with a beanbag. His entry into elementary school will be smooth and inspiring. When he's not studying or creating, he can turn on his LED lights and create the perfect mood.
Boy's Room Design Portfolio in Montreal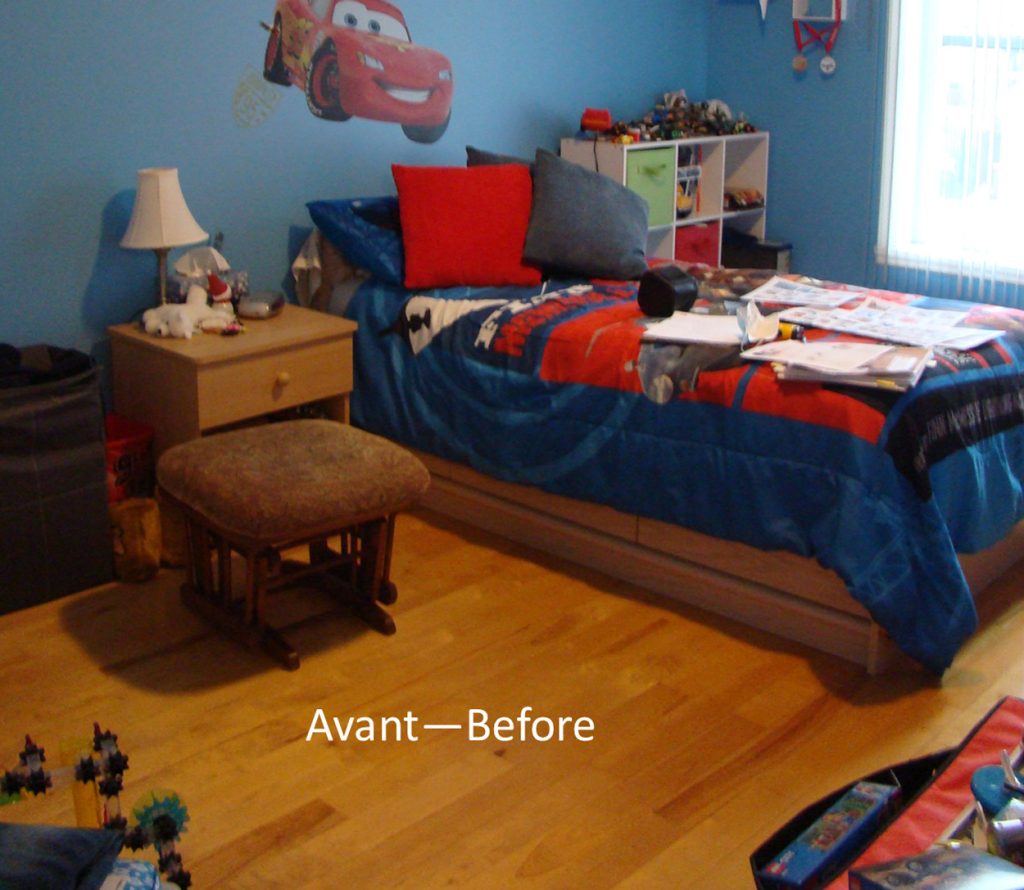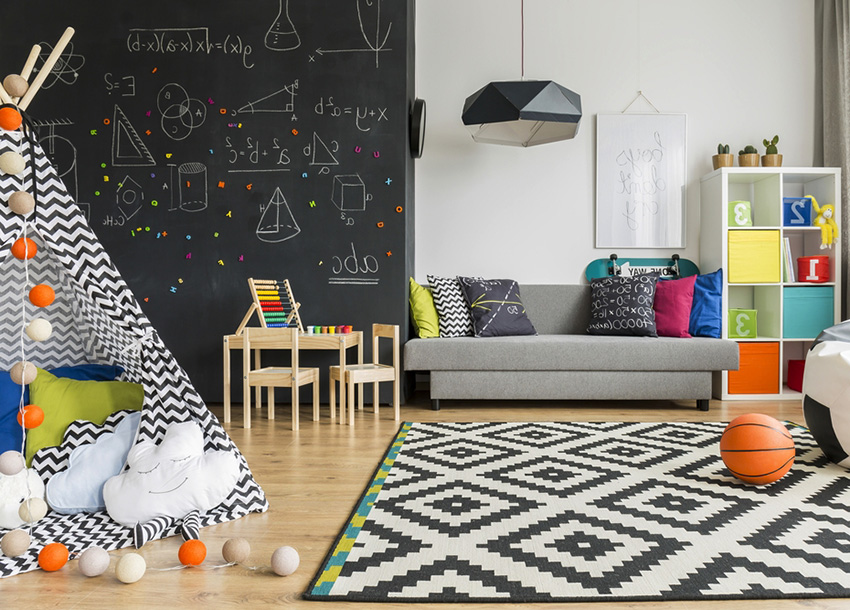 Montreal Kids' Bedroom and Playroom Design Services
More on our kids' bedroom and playroom design services offered in the Greater Montreal Region.