Location: Montreal West
Design service: full-service design package, floor tile recommendation, colour palette, trades recruitment and negotiations and full project management.
Materials used: Dark stained wood millwork and trim, Marrakesh blue and white cement floor tile 8 x 8, Sherwin Williams paint for door, walls, ceiling and wall hooks.
Our mandate: The clients wanted to brighten up the palette and add light while respecting the Craftsman style woodwork and the classic character of the home. They also expressed a desire for eclectic blended with traditional styling. The entryway is light, bright, and welcoming!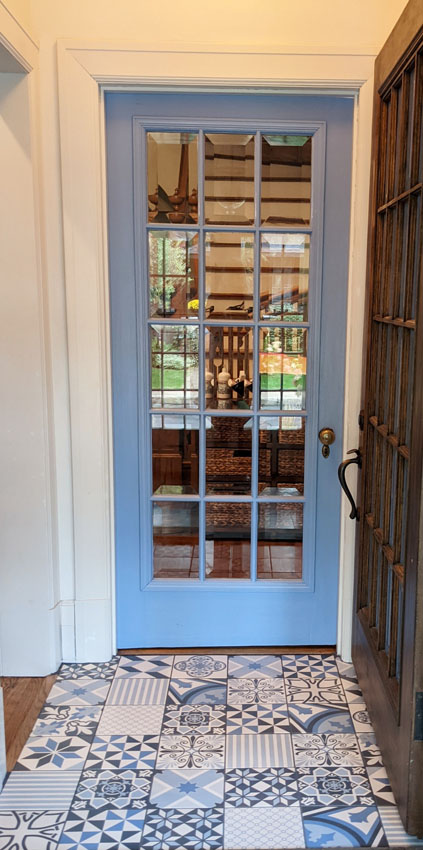 Entryway Before & After Design Portfolio in Montreal by Versa Style Design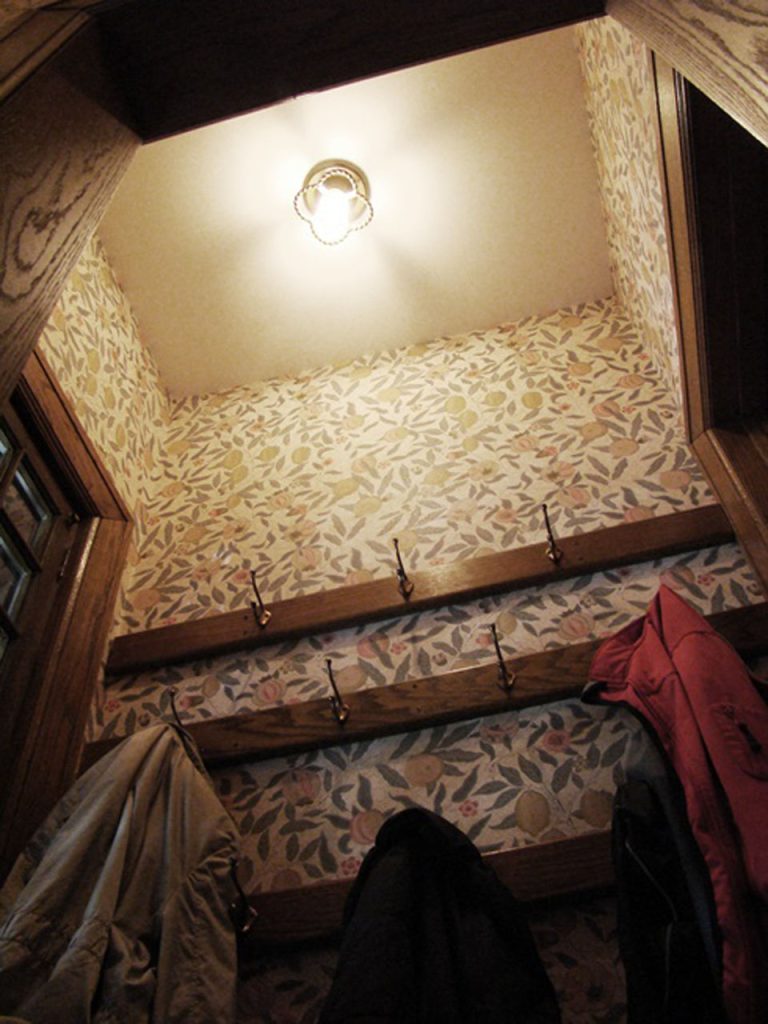 Knowing how to listen, having the tools to help us decide, with intent, clarity, tact, and competence … Bravo!

Lionel and Agnes Cailhol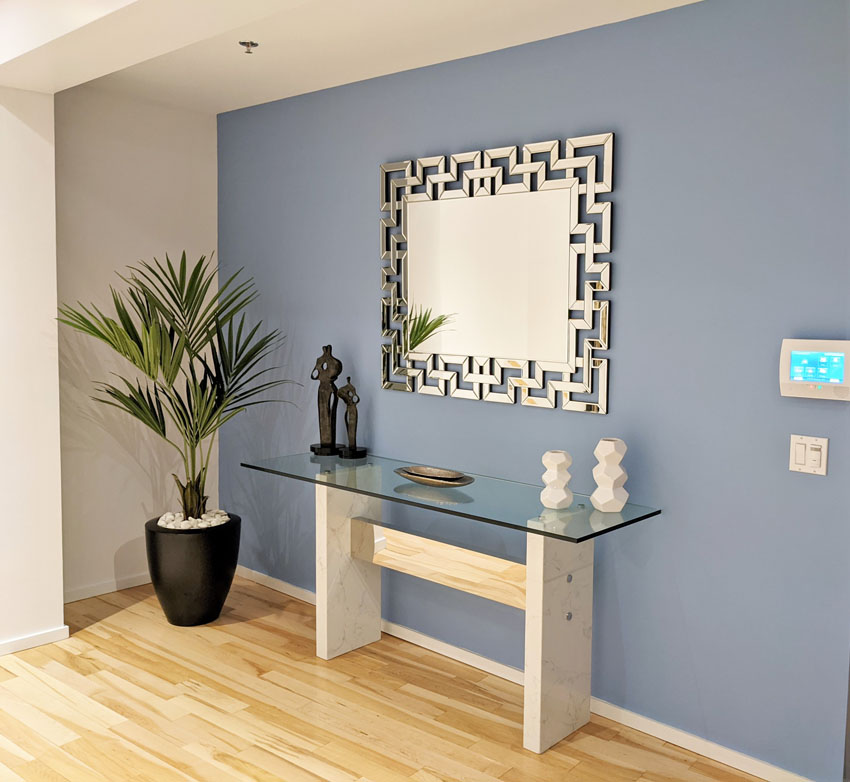 Montreal Entrance Vestibules, Halls, and Stairs Interior Design Portfolio
To view our vestibules, halls, and stairs design portfolios in the Greater Montreal Region.