Location: Montreal, Qc
Design service: Bedroom design concept, furniture re-finishing, gallery walls montages, colour and finishes consultation, assisted shopping, custom window treatments, trades recruitment and negotiations, project management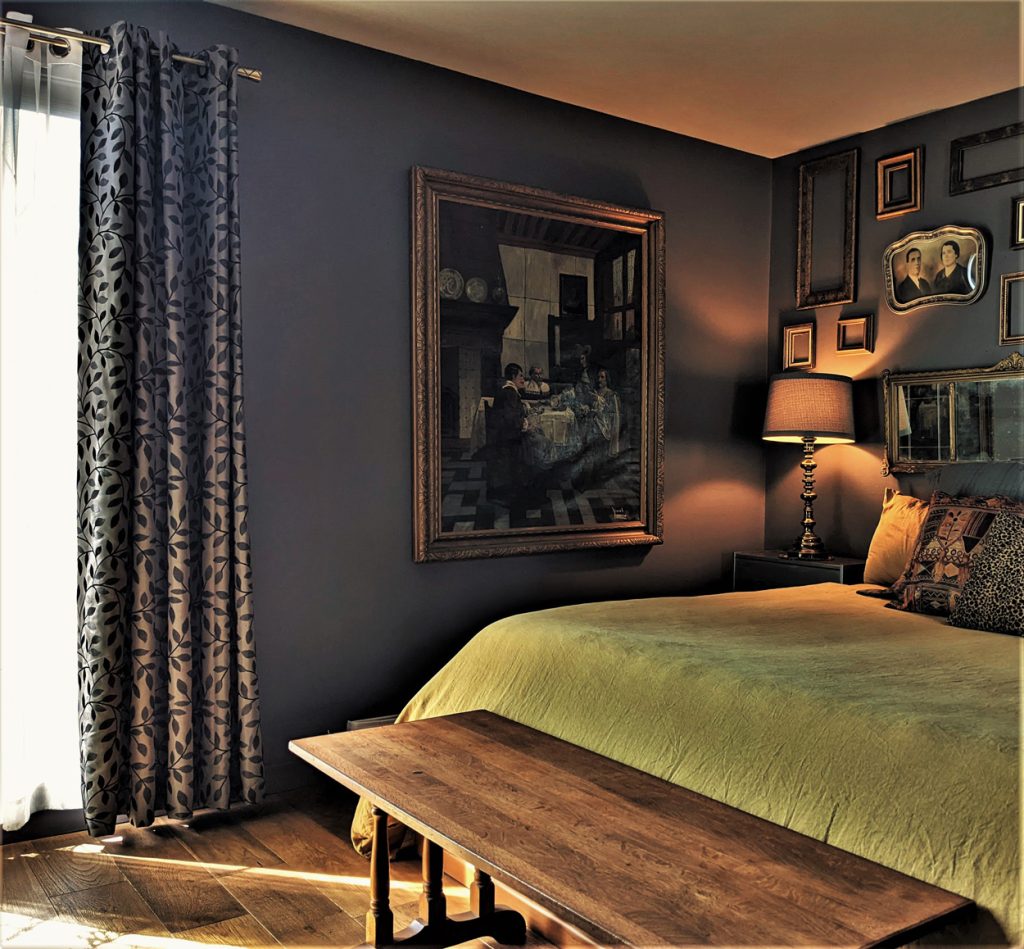 Materials used: Sherwin Williams paint, 7-inch White Oak Oiled wood floor, Stained Oak wood bench, Brass bedside lamps with grey shades, original artwork heirlooms, 100% Linen and cotton bedding in mustard, custom throw pillows, Quebec Antique Chest of drawers, custom painted nightstands with antique drawer pulls, glass reading table, Charcoal grey fabric arm chair and ottoman, a collection of gold-gilded frames, accessories and mirrors, brass candle sticks, custom embroidered black-out curtains, white sheer curtains, brass curtain pole, painted wall-mounted cork tiles for jewellery (hidden behind the door).
Our mandate: The client wanted an eclectic bedroom that was dark and dramatic, reminiscent of many visits to Europe with its Baroque and Renaissance architecture and design. The client also wanted to integrate many accessories, mirrors, original artwork, and heirloom photos collected from ancestors and travels. We assisted the client in all material selections, purchases, accessorizing and bedding as well as the furniture layout and personally installed every component on the gallery walls. We chose the paint and lacquer finish for the 2 bedside tables that were natural wood chests of drawers. We designed the custom embroidered black out curtains and sheers. The charcoal grey on the walls is well paired with the richly stained oakwood floor planks and the gold and brass accents. There is a lot of drama and personality in this room. Plenty of natural light balances out the darker wall colour so it is very cozy and inviting!
Eclectic Baroque Bedroom Design Portfolio
by Versa Style Design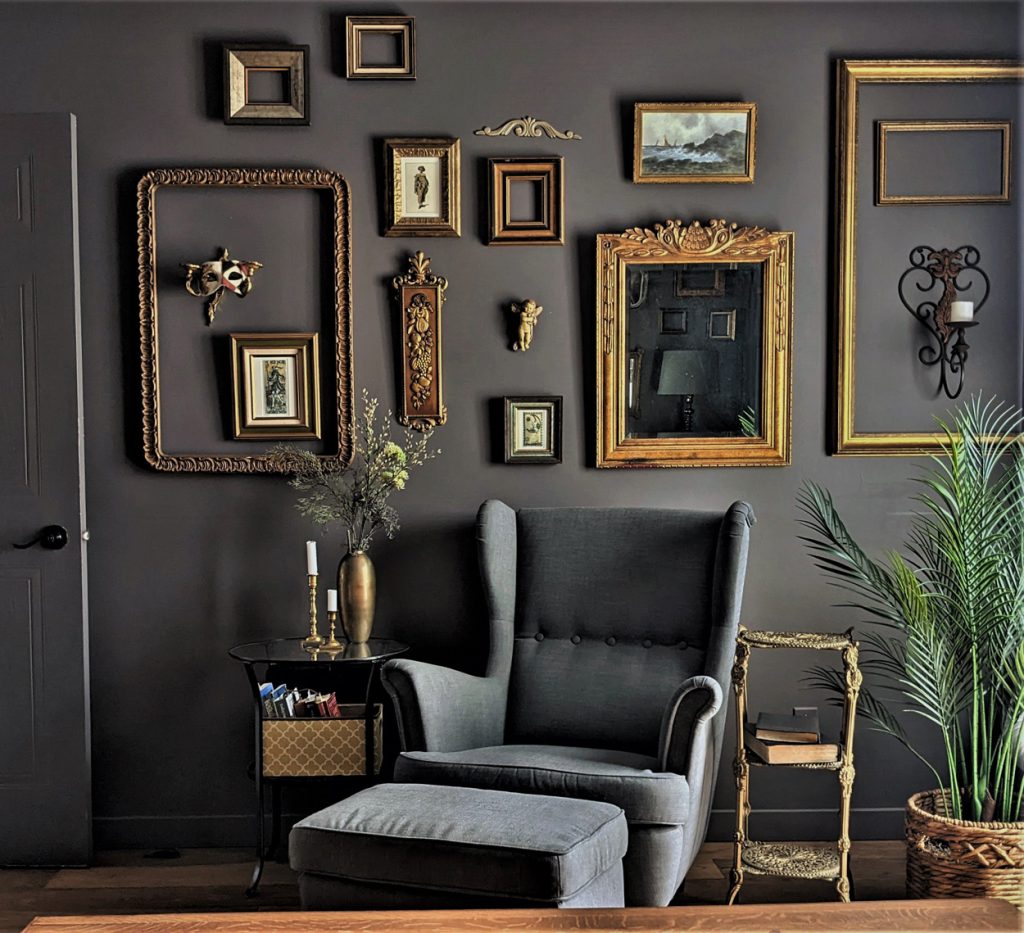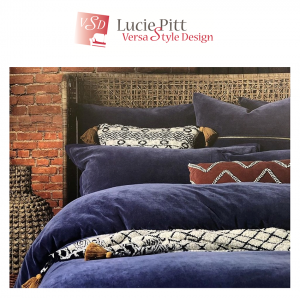 Montreal Bedroom
Design Services
More on our Bedroom Design Services offered in the Greater Montreal Region.