Mandate
Our client wanted the main entrance of her condo to make more of a statement.
There was no color, no light, no personality, and no welcome. We increased the quality and quantity of the lighting and added bright blue and white paint on the walls.
The curated artwork and dynamic blue wall lead you into the home with style and that 'wow' factor.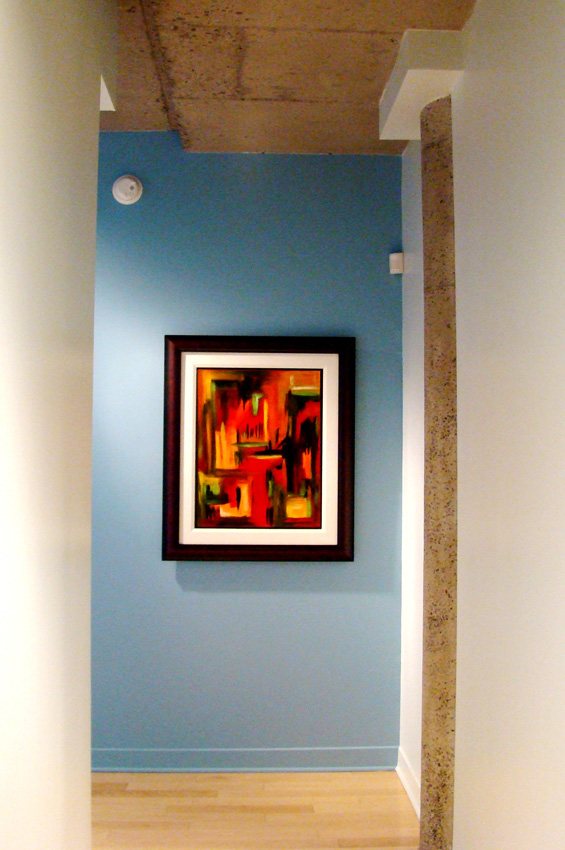 Before and After Entrance Hall Makeover Portfolio
By Versa Style Design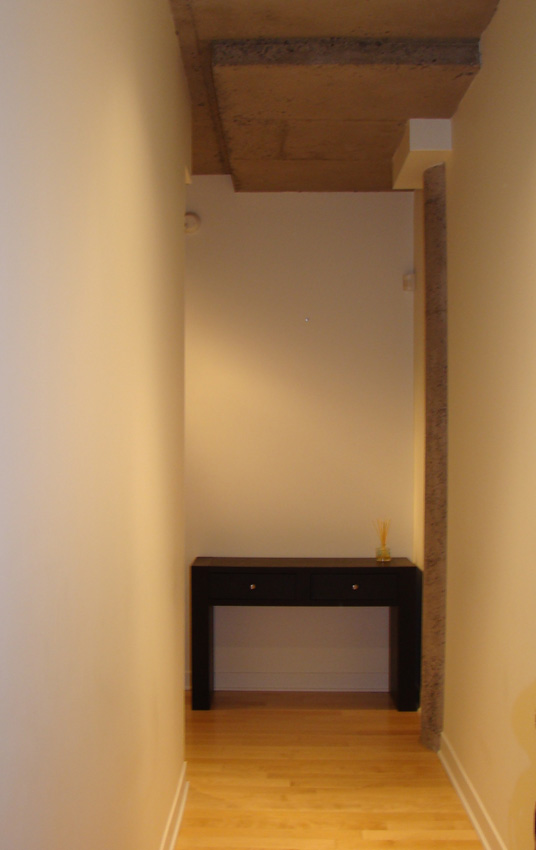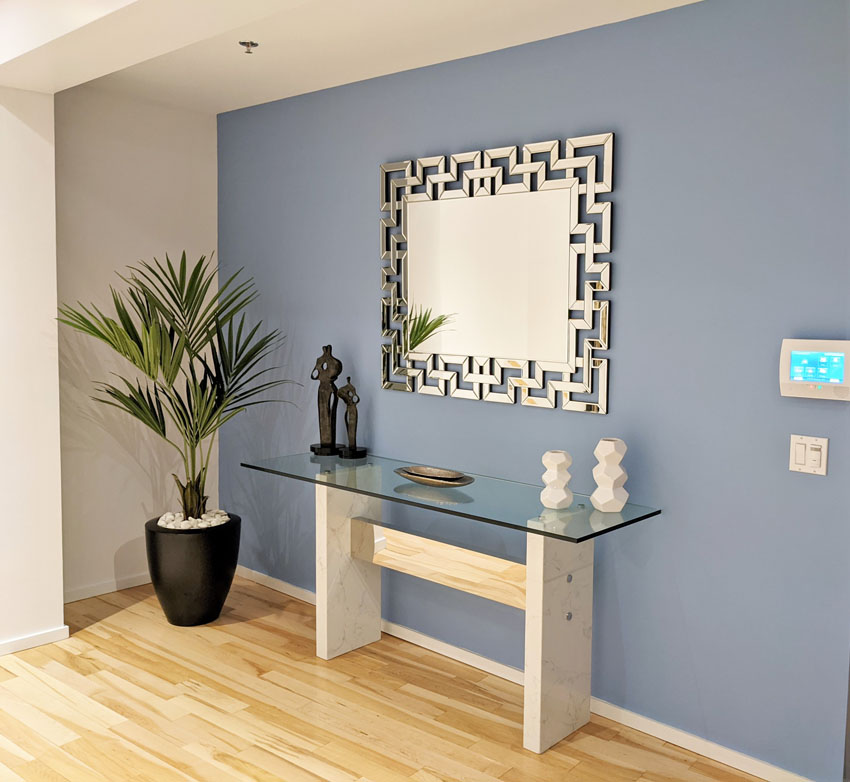 Montreal Entrance Vestibules, Halls, and Stairs Interior Design Portfolio
To view our vestibules, halls, and stairs design portfolios in the Greater Montreal Region.