Location: Chambly, Quebec
Design Service: Full laundry room renovation, storage optimisation, strategies and plans for increased functionality, decoration ideas and colour palette.
Materials used: 12 x 24 pale grey ceramic floor tile, red curtain, birch trees wallpaper, directional task lighting, re-purposed butcher-block storage island and counter, custom white storage cabinets and drawers, white beadboard wall.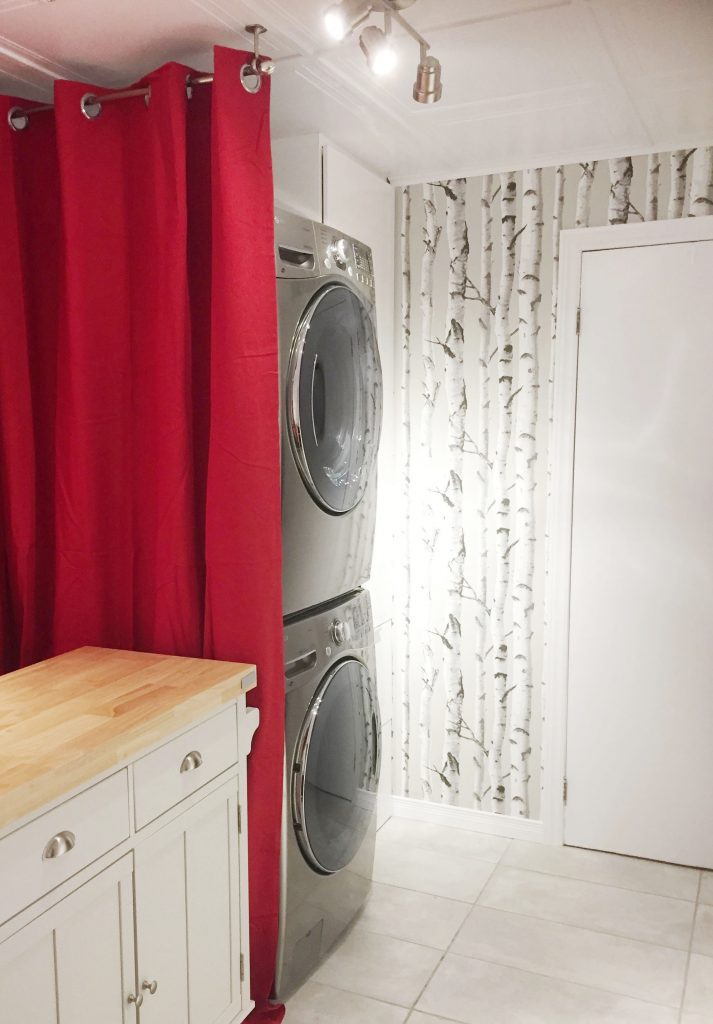 Mandate: The clients wanted to create a bright, stylish and functional laundry zone in an unfinished portion of their basement. Beadboard and wallpaper were installed for personality as well as a dynamic hit of colour in the red divider curtain. The small re-purposed kitchen island is on wheels, so it is mobile when it needs to be, and provides a much-needed work surface for folding clothes. Integrated custom storage cabinets were installed at each end of the laundry zone. The clothes hamper also has wheels for greater mobility. This is modern, cheerful and functional!
Laundry Room Design by Versa Style Design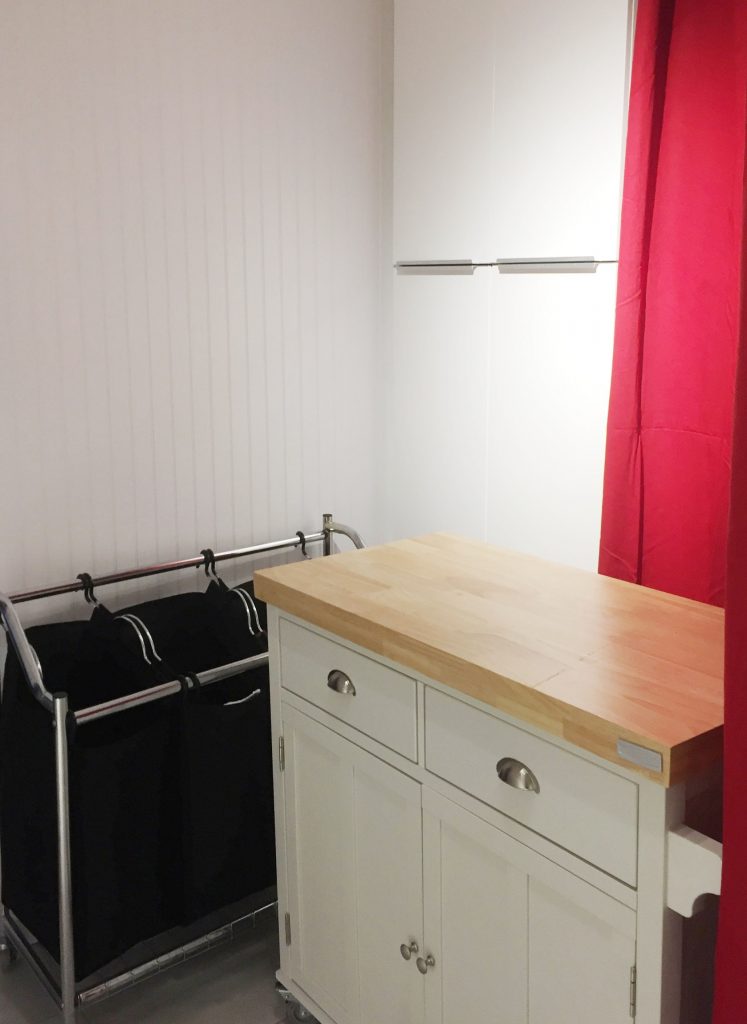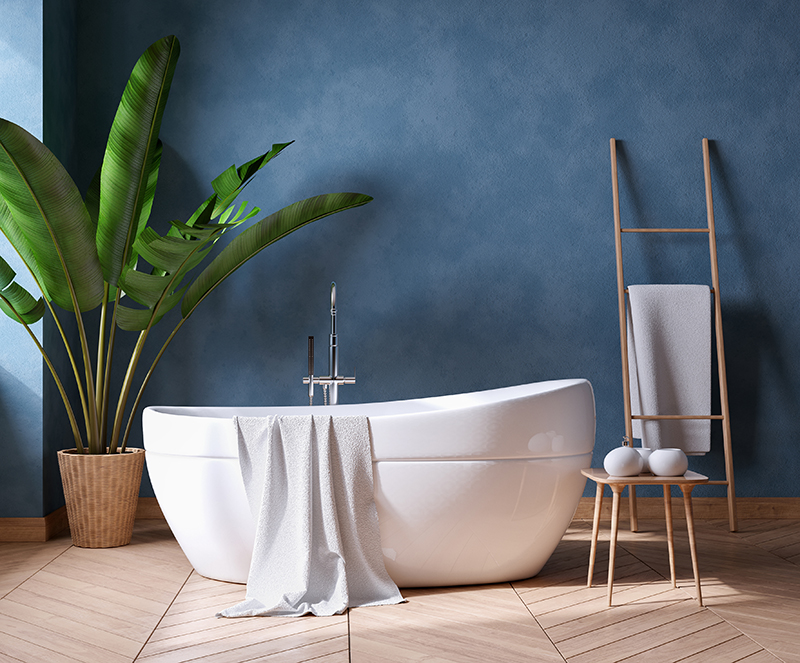 Montreal Bathroom
Design Services
More on our Bathroom Design Services offered in the Greater Montreal Region.