Location: Old Port, Montreal
Design service: Open plan design concept, furniture and accessories recommendations, colour and finishes consultation, trades recruitment and negotiations, project management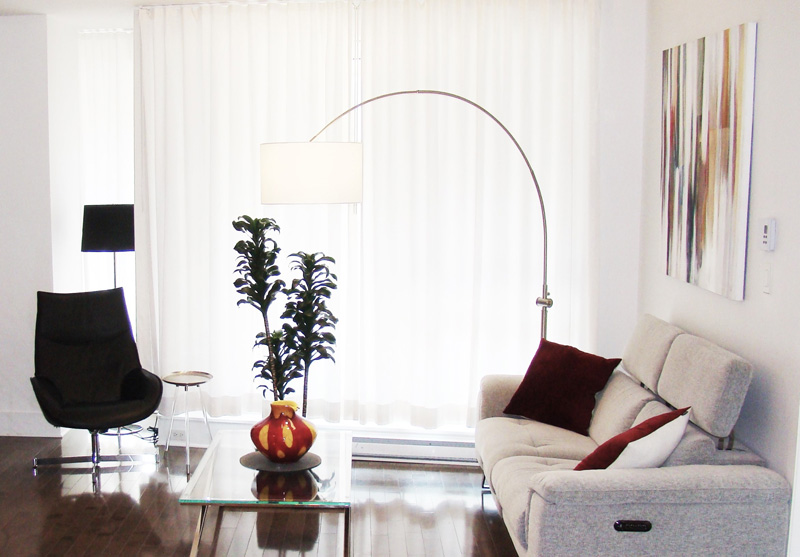 Materials used: Original artwork, chrome and glass coffee table, Fabric electric reclining couch, black leather accent chair, red leather stools, White lacquer TV Unit, wall-mounted 60-inch tv, Round marble table, black leather dining chairs, industrial ceiling fixtures, colourful accessories, White and chrome Arc lamp, Black and chrome floor lamp, burgundy red cushions.
Our mandate: The client wanted a colourful, stylish and contemporary open space. The area is quite compact so he was having a challenge with the layout. We assisted the client in all material selections, finishes, furniture, cushions, colours and the open plan floor plan and design. The entire living space is uncluttered, cohesive, and visually interesting…exactly what the clients asked for.
Before and After Living Room and Dining Room Design Portfolio by Versa Style Design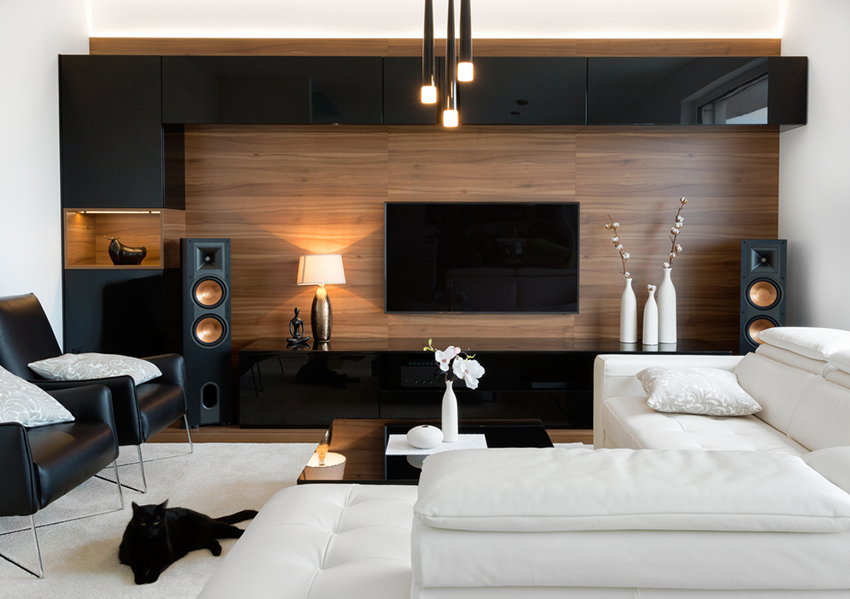 Montreal Living Room and Dining Room Design Services
To learn more about our living room and dining room design services offered to the Greater Montreal Region.