Location: Saint Lambert, Quebec
Design service: Open-plan concept, design ideas, floor-plan, colour palette and purchasing recommendations
Materials used: Wood dining table, modern white leather chairs, black and white trellis dining room curtains, white and chrome light suspension with crystal, hardwood floors, modern chrome tripod floor lamp, dark purple chaise longue, sheer white living room curtains, white lacquer and wood media unit, grey fabric storage ottoman, spotlight-style tripod lamp.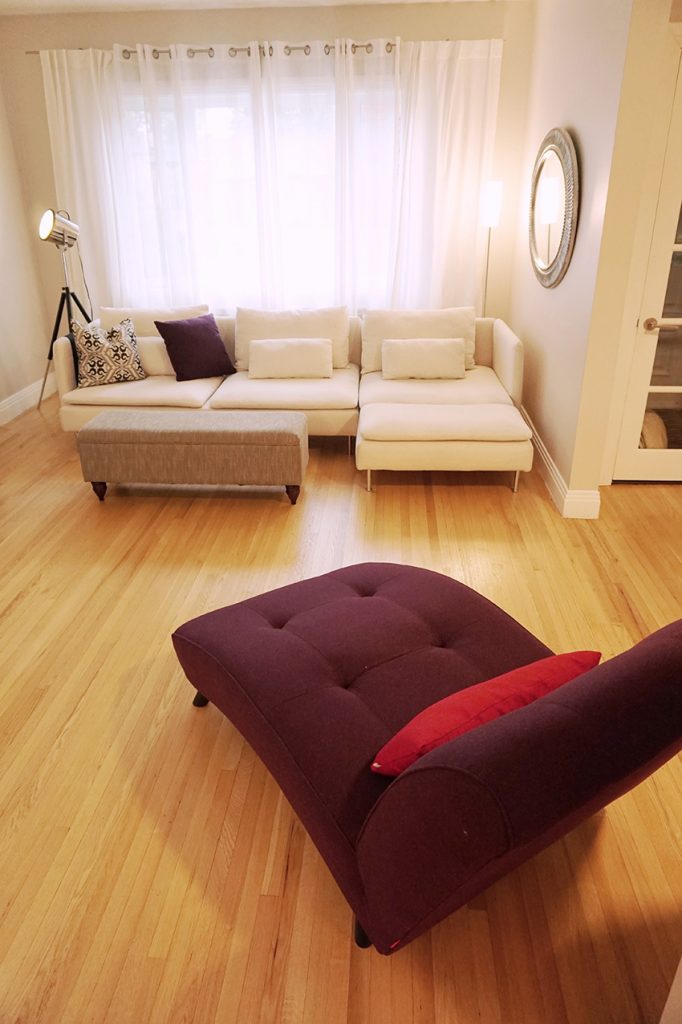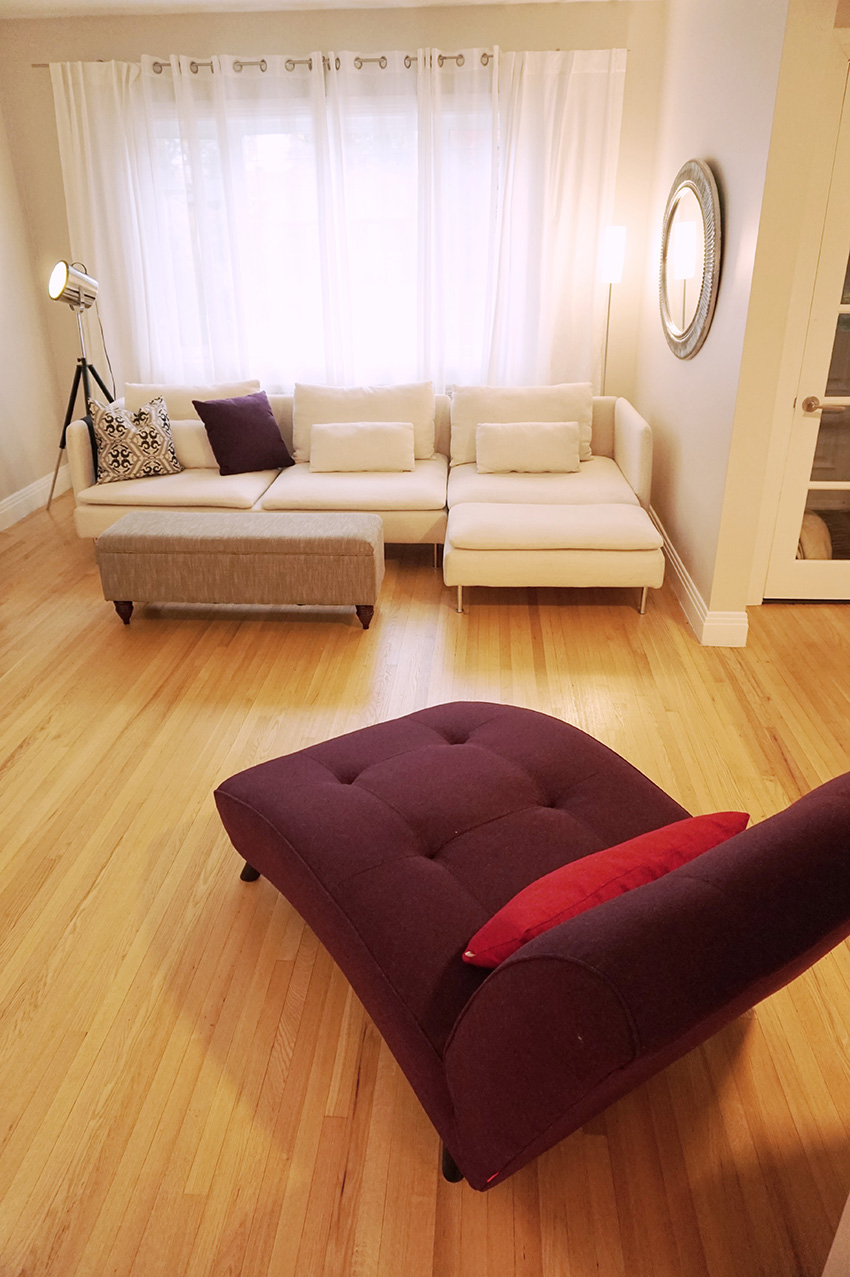 Our mandate: The client wanted to have a modern, bright open-plan space with updated colours, finishes, furniture and lighting in a fresher style. We created plans and recommended storage strategies in the rest of the home so the main living area would be free of clutter and elegant enough for entertaining. The bright colour palette of white and warm greys blends beautifully with the wood elements. The chrome lighting and reflective silver mirror add bling and visual interest to the room. The white sheer curtain adds softness and the final touch.
Living Room and Dining Room Design by Versa Style Design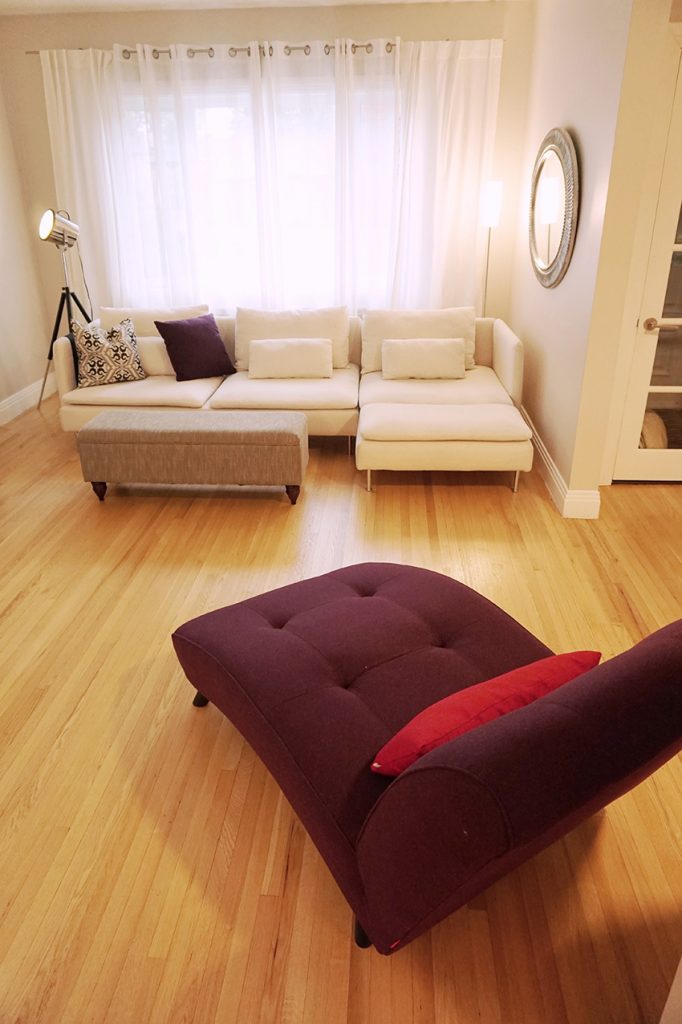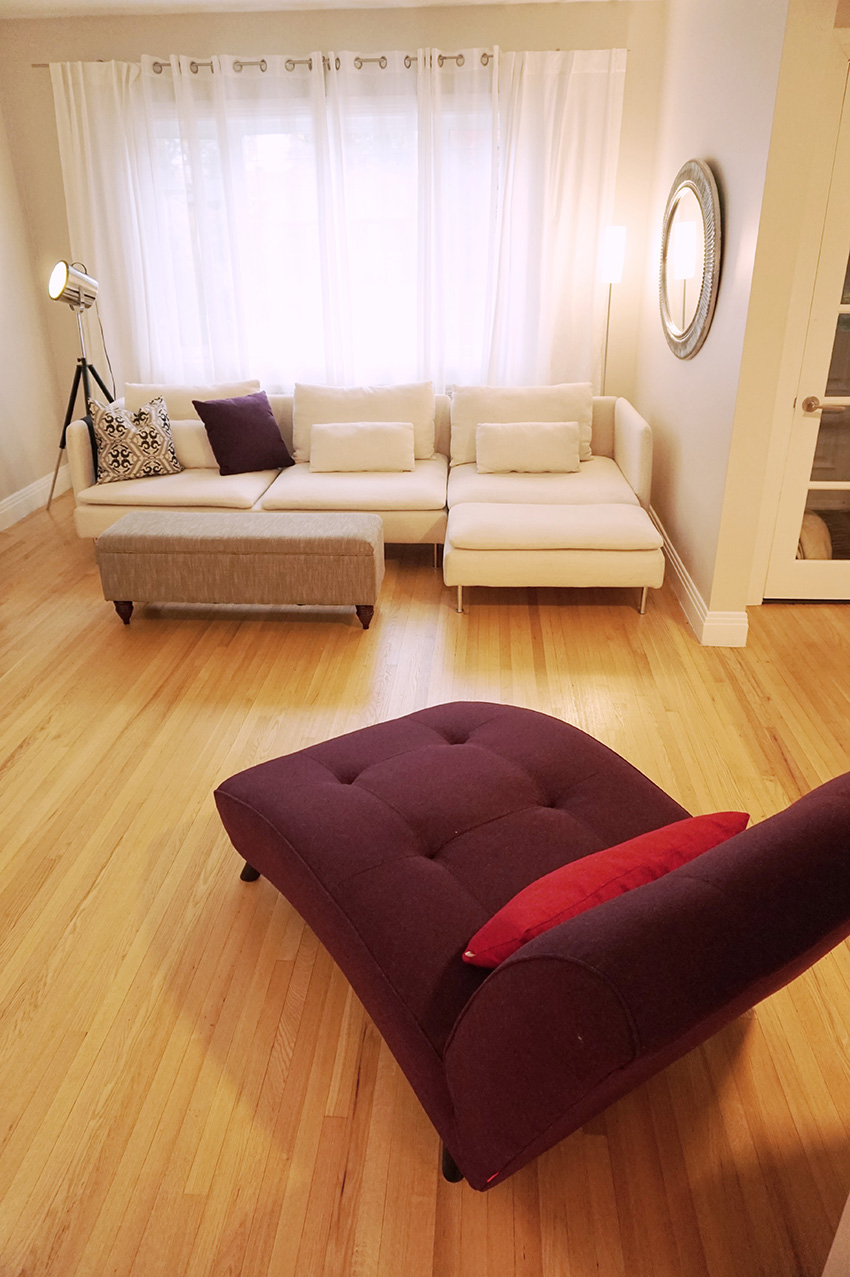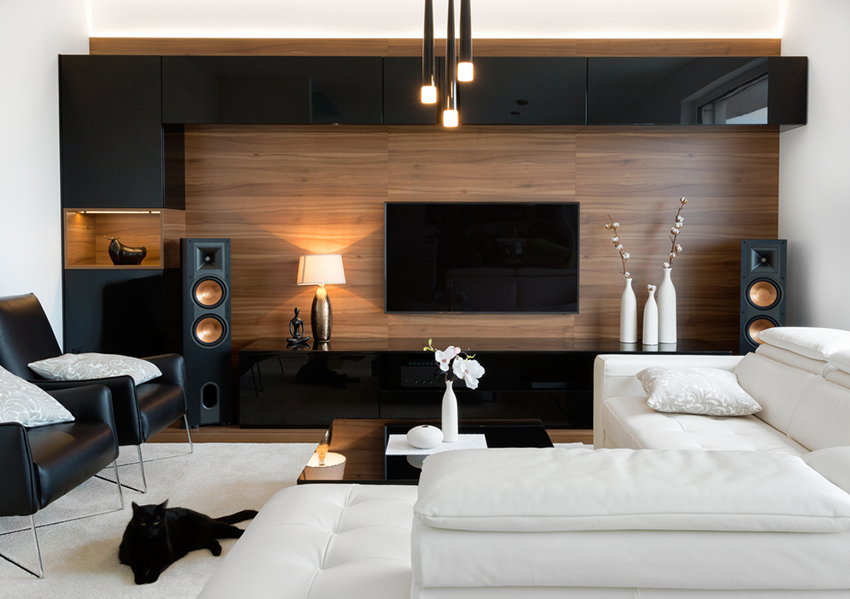 Montreal Living Room and Dining Room Design Services
To learn more about our living room and dining room design services offered to the Greater Montreal Region.