Location: Lorraine, Terrebonne, Quebec
Design service: Living room make-over, design ideas and floor-plan, furniture re-upholstery, new furniture recommendations, colour palette and paint, wood floor refurbished, fireplace wall design, trades, project management, custom curtains and sheers, up-cycled painted red antique cabinet
Materials used: Armchairs re-upholstered in a classic grey paisley fabric, modern grey ivory and taupe area rug, black and white and grey Sherwin Williams paint, antique marble lamp with a new black shade, re-furbished oak hardwood floors in a rich walnut tone, Sofa fabric is grey microfiber, antique grandfather clock, leather and chrome armchairs, upholstered tufted ottoman, burled wood end tables.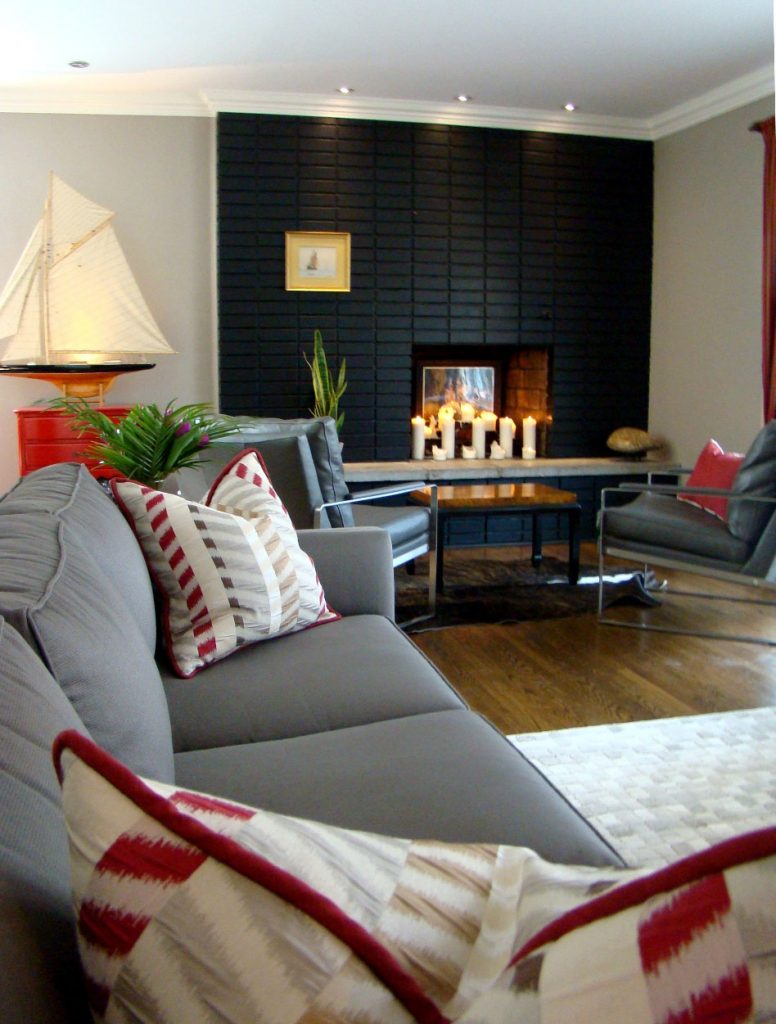 Our mandate: The client wanted a classic living room design but with an edge. The black painted brick on the fireplace wall creates that edge. The lines of this living room are clean but there is a wonderful blending of modern and traditional style in this space. We integrated the client's antiques: three tables, a grandfather clock, her newly painted red cabinet, her armchairs which were previously brown and now covered with a gorgeous paisley fabric, and her marble lamp with an elegant new black shade. To this we added modern elements to create a fresh and timeless style.
Living Room Design by Versa Style Design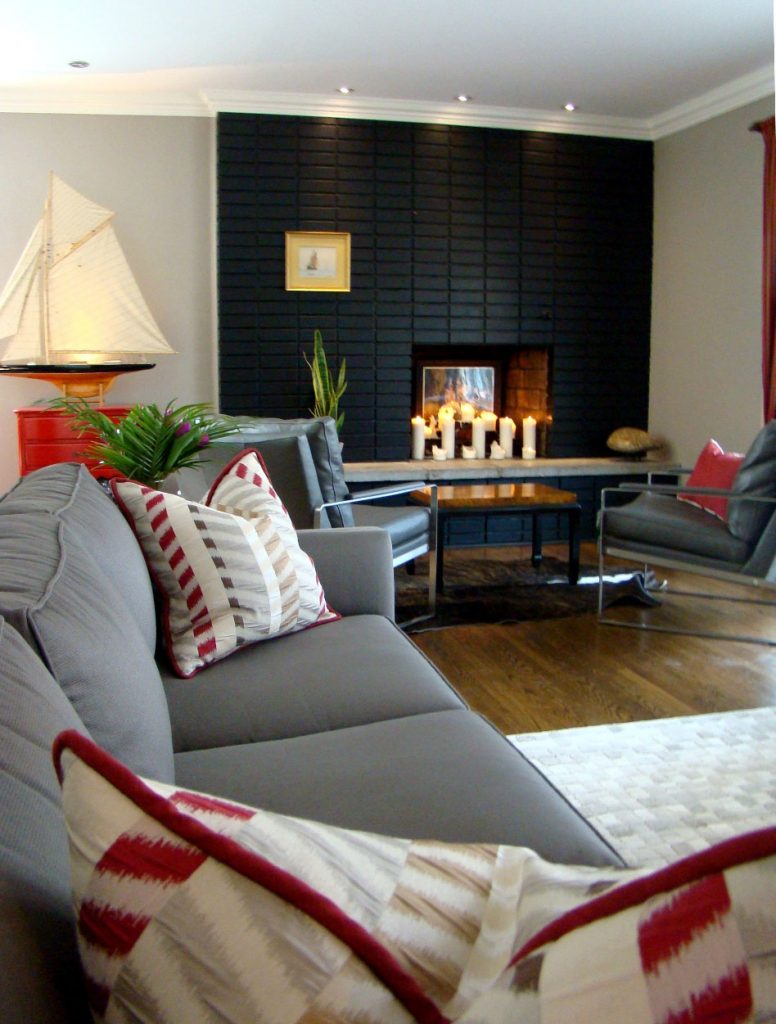 I contacted Lucie Pitt from Versa Style design to rethink the whole first floor of my house. Because all the rooms are an almost open area, she had to take in consideration my kitchen that was already done. I have very eclectic taste and Lucy brought the whole project in sync. The challenge was to fit classic furniture in my living room and dining room with a more cozy and modern area for reading. The results are astonishing!!! It is mid century contemporary with a WOW effect! My brick wall fireplace was painted black with taupe and crème walls around. I had 2 wonderful classic chairs that were reupholstered in paisley that are in the same color pallet of my sofa and my 2 leather chairs. What wraps it up all together is the beautiful graphic carpet that she proposed. I was absolutely ravished of the results and would recommend her for her creativity, honesty an energy.

Johanne Lapointe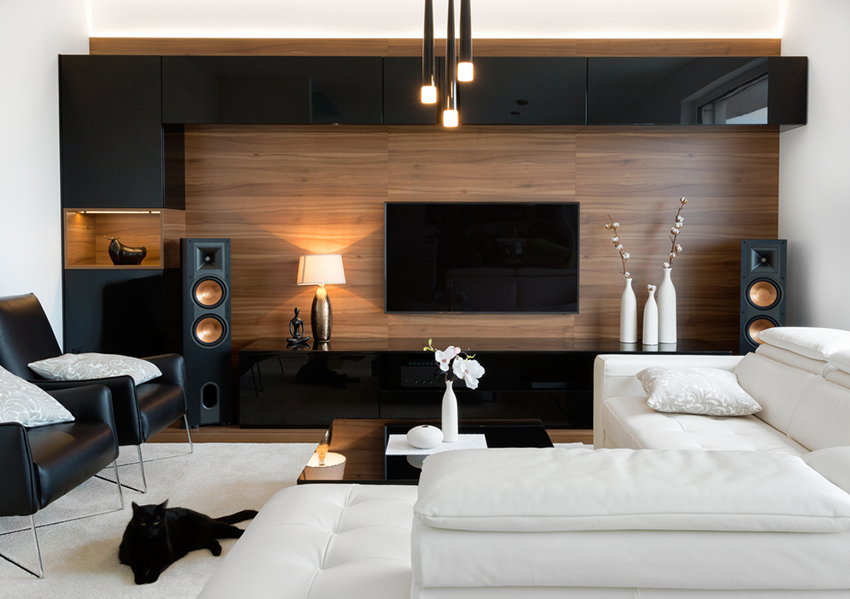 Montreal Living Room and Dining Room Design Services
To learn more about our living room and dining room design services offered to the Greater Montreal Region.