Location: Sainte-Rose, Quebec
Design service: Open-plan concept, design ideas and floor-plan, furniture design, colour palette and purchasing recommendations
Materials used: Marble dining table, modern grey fabric chairs, custom fabric dining bench, industrial-style iron and frosted glass light pendants, hardwood floors, custom grey fabric sectional and couch, modern high-backed custom grey fabric armchair, field-stone fireplace, wood beams and wood trim, modern white end tables, modern white floor lamp.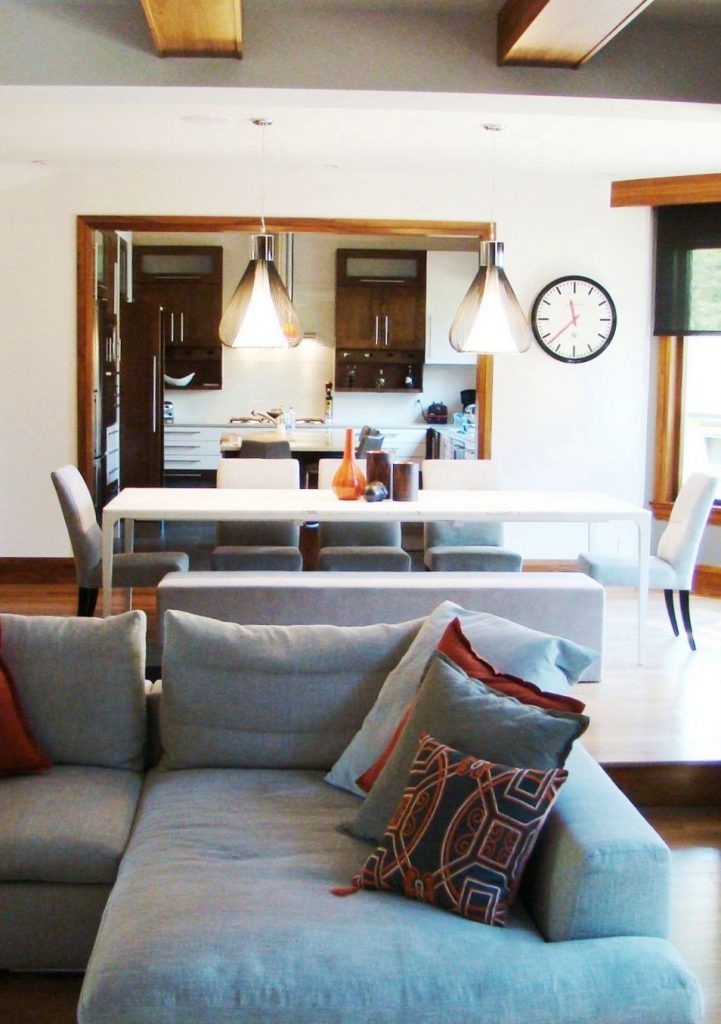 Our mandate: The client wanted to have a family-friendly open-plan space with a fresh style, rich colours and natural materials such as wood and stone. We created plans and designed custom furnishings in low-maintenance fabrics and finishes. The rich wood elements paired with neutral greys and comfy seating has created a casual yet stylish home for family, friends, and relaxing.
Living Room and Dining Room Interior Design by Versa Style Design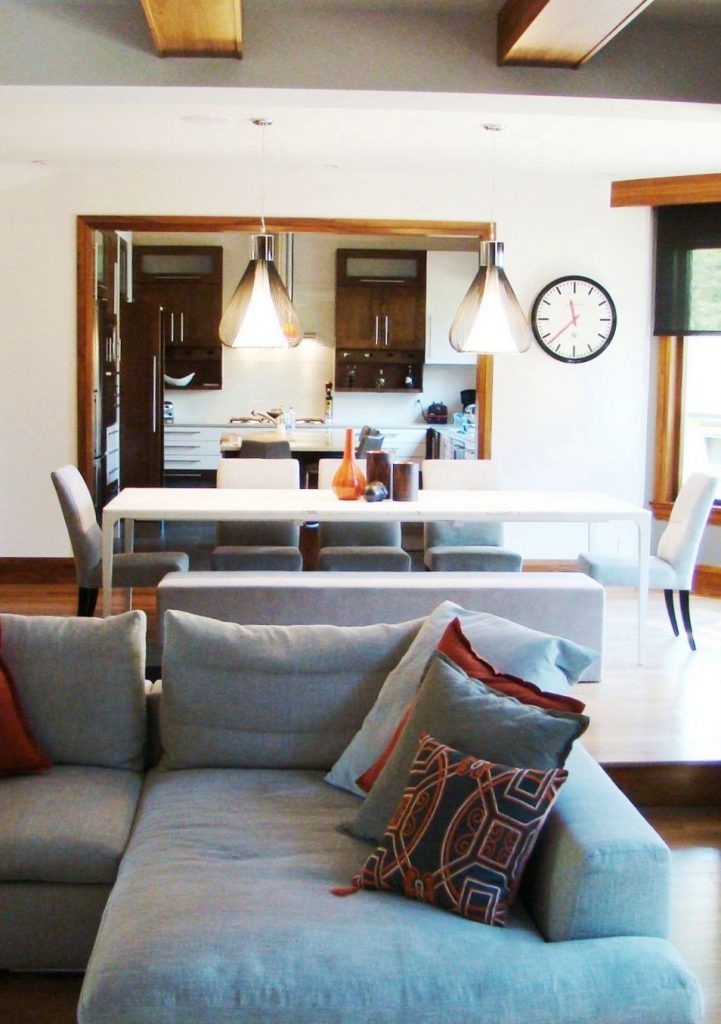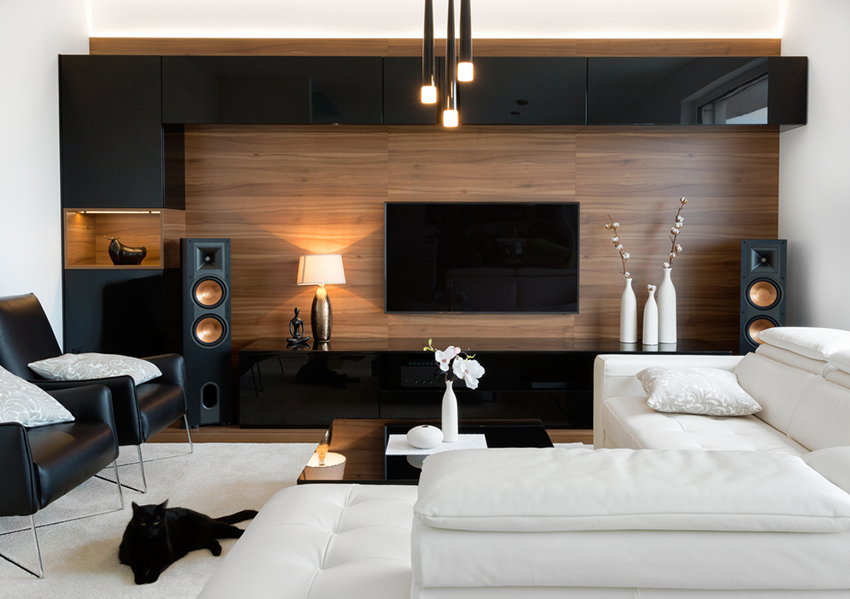 Montreal Living Room and Dining Room Design Services
To learn more about our living room and dining room design services offered to the Greater Montreal Region.