Location: Hochelaga-Maisonneuve, Montreal
Design Service: Colour palette, furniture layout and floor plan, lighting and purchases recommendations and sourcing, bookshelf design and colour, curated wall art, accessories, and photography recommendations.
Materials Used: Sherwin Williams paint, Walnut and iron dining table and shelving unit (bar), upholstered dining chairs with whimsical fabrics, concrete and wood industrial-style lighting, grey fabric living room sectional, black iron coffee table, walnut and black iron industrial-style bench, 5 x 7 area rug, black leather bar stools, oversized custom grey wood shelving unit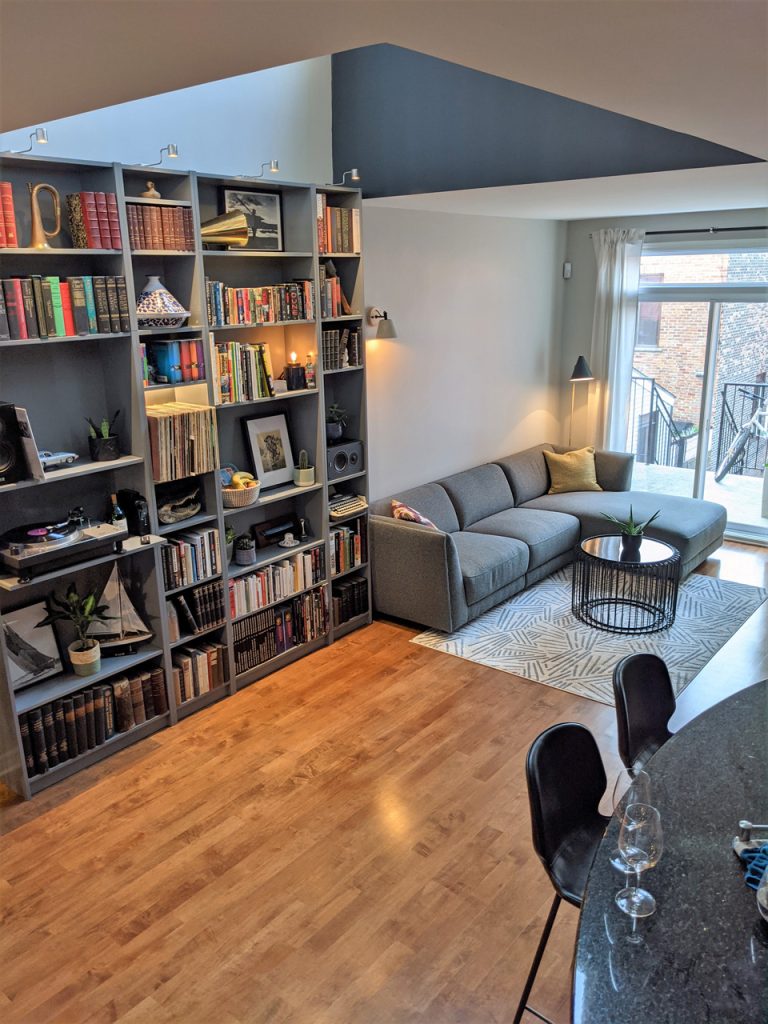 Our Mandate: For their first starter home, our clients desired an open-plan concept with warm rich tones and industrial styling. They also needed the space to be uncluttered but still furnished with personal mementos collected during their travels. They appreciate how the wood stands out combined with light and dark grey tones and rough industrial textures. Mission accomplished!
Living Room and Dining Room Design
Before and After Portfolio by Versa Style Design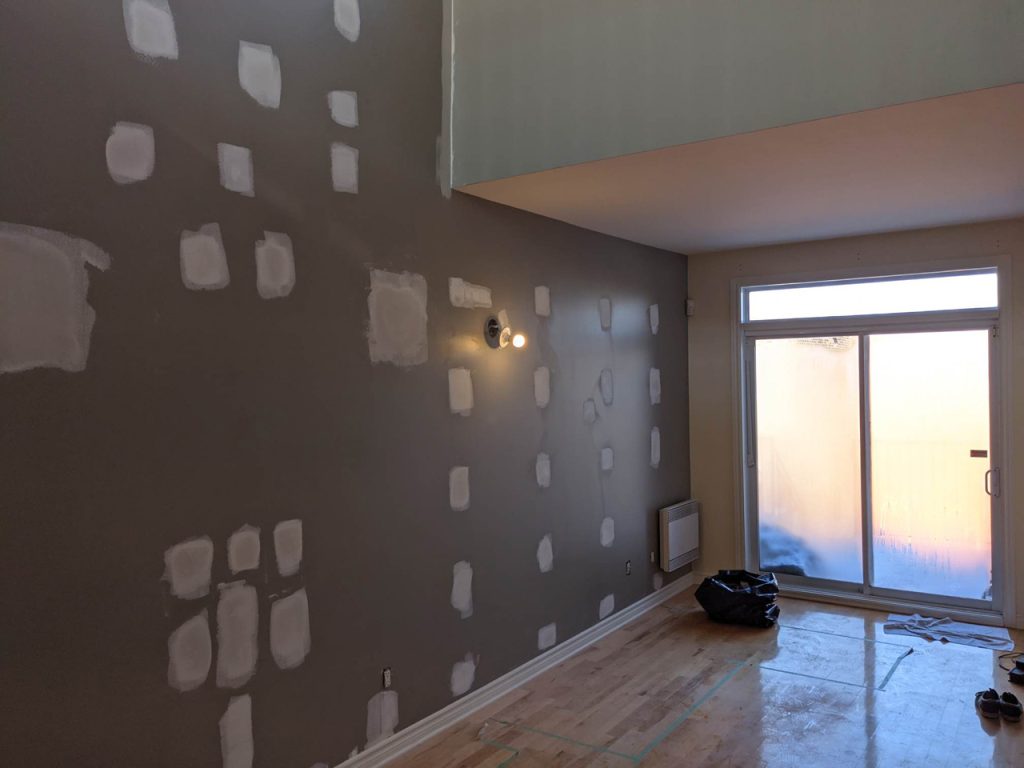 Project management with impeccable service! I highly recommend the services of Versa Style Design for any design or renovation project! We hired Lucie to upgrade our first home (the entire condo) and we are 100% satisfied with the results. Lucie truly took the time to listen to us and what we dreamed of as well as all our needs. She provided us with creative solutions to meet our ideals and needs and she was very open and available for adjustments during the entire project.

Her management style is very humane and highly efficient. We felt confident right from the first discussions. We are definitely hiring Versa Style Design for our next project.

Laurence Gingras-Perron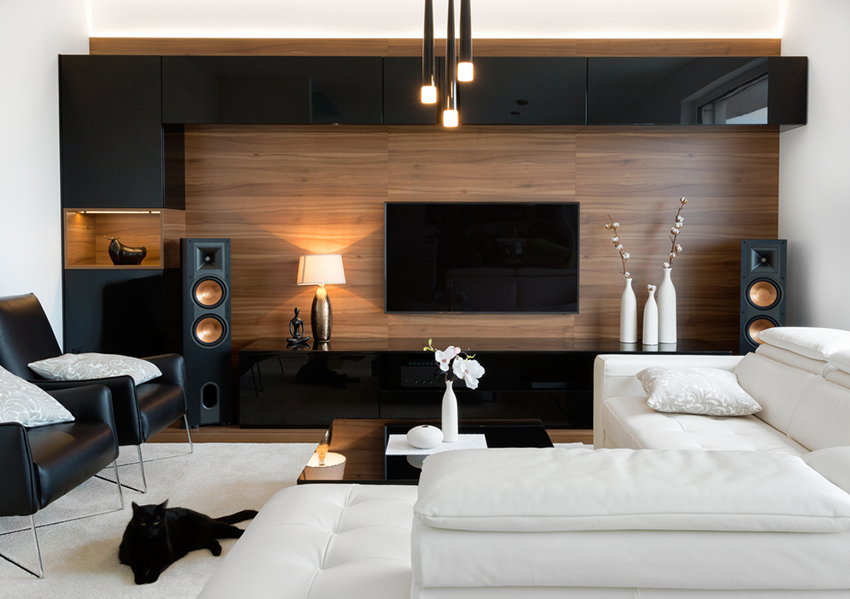 Montreal Living Room and Dining Room Design Services
To learn more about our living room and dining room design services offered to the Greater Montreal Region.