Location: Montreal
Design service: Bedroom design concept, colour palette and finishes, floor plan layout, rug, lighting, storage solutions, all furniture, accessories, and bed recommendations
Materials used: White Loft bed, Wood crib, White storage cubes and wall shelves, white chest of drawers, White play table and chairs, Pink and white Sherwin Williams paint, Geometric pink and grey vinyl rug.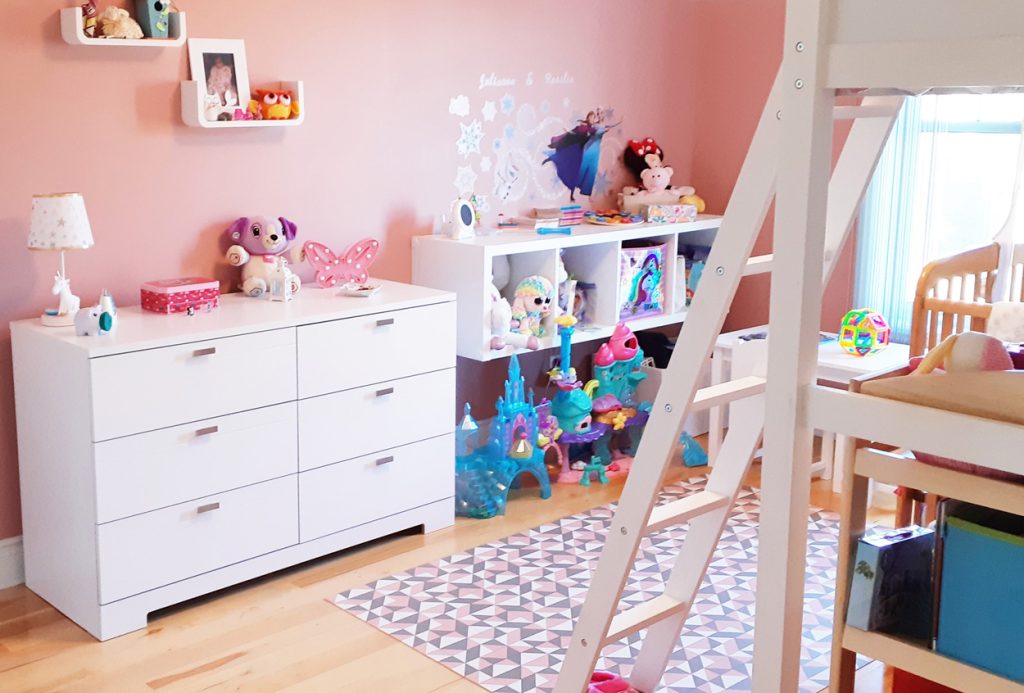 Our mandate: With a third child on the way, our clients needed a different bedroom set up for a young girl and their new baby. We transformed this dark and cluttered bedroom into a bright, fun and functional space with a place for everything.  We recommended a loft bed which allowed us to optimize the vertical space. The crib will be changed up for a low-to-the-floor evolving bed when the baby is a toddler. The extra space was used for toy and book storage and a play table. The vinyl rug is water-proof, low maintenance and easy to clean. New wall shelves and a wall-mounted cube shelf system, as well as a large 6-drawer chest is perfect for the 2 young girls. We recommended a bright coat of pink paint which makes all the white furniture pop.
Shared Girls' Room Design Portfolio in Montreal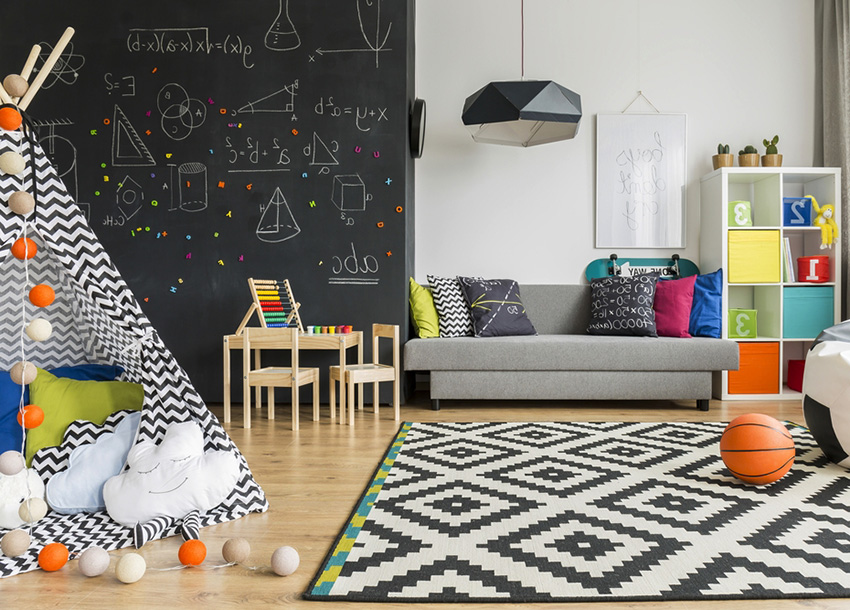 Montreal Kids' Bedroom and Playroom Design Services
More on our kids' bedroom and playroom design services offered in the Greater Montreal Region.