Location: Boucherville, Qc
Design service: colour and finishes recommendations
Materials used: Sherwin Williams paint, black and white photography in glass frames
Our mandate: The clients wanted a bright and contemporary stairway leading to the second floor. We recommended the pale grey and white palette and painted out the stair's risers and trim.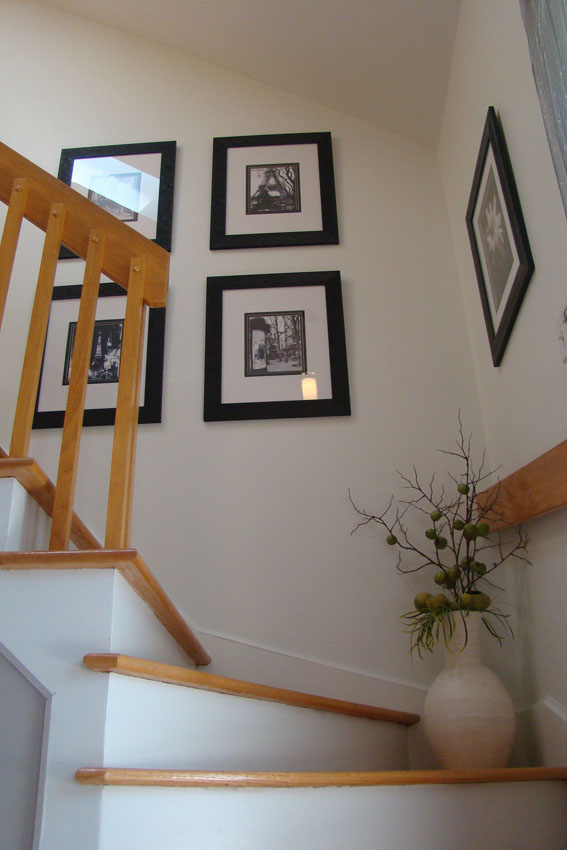 Before and After Stairway Design Portfolio
by Versa Style Design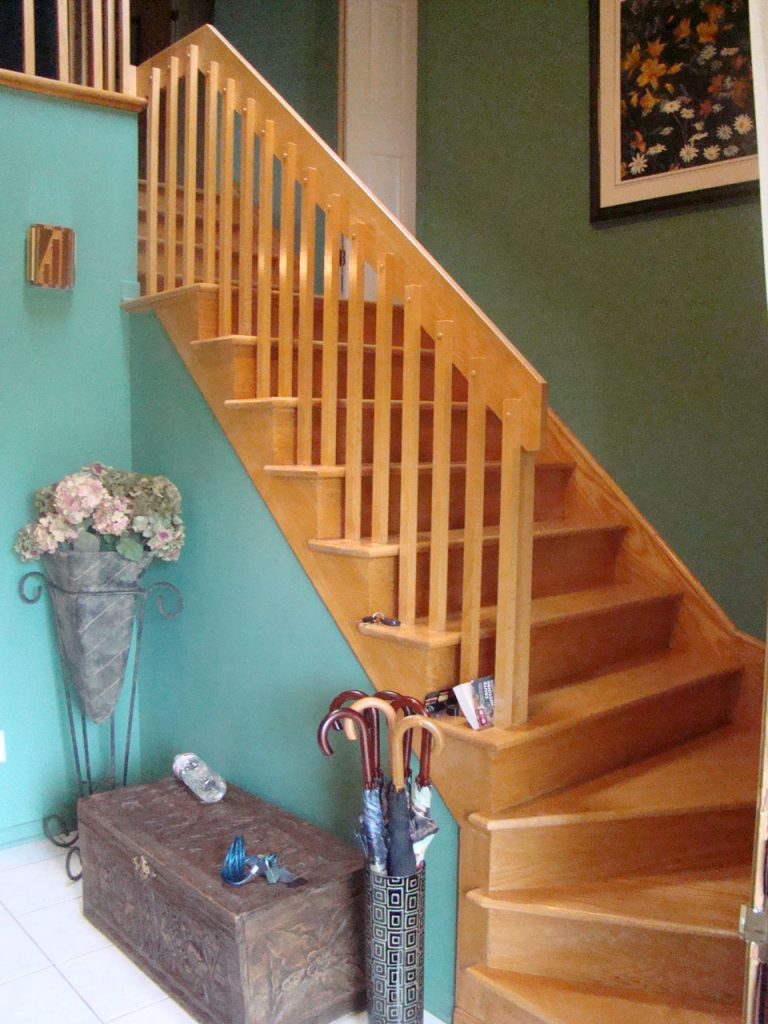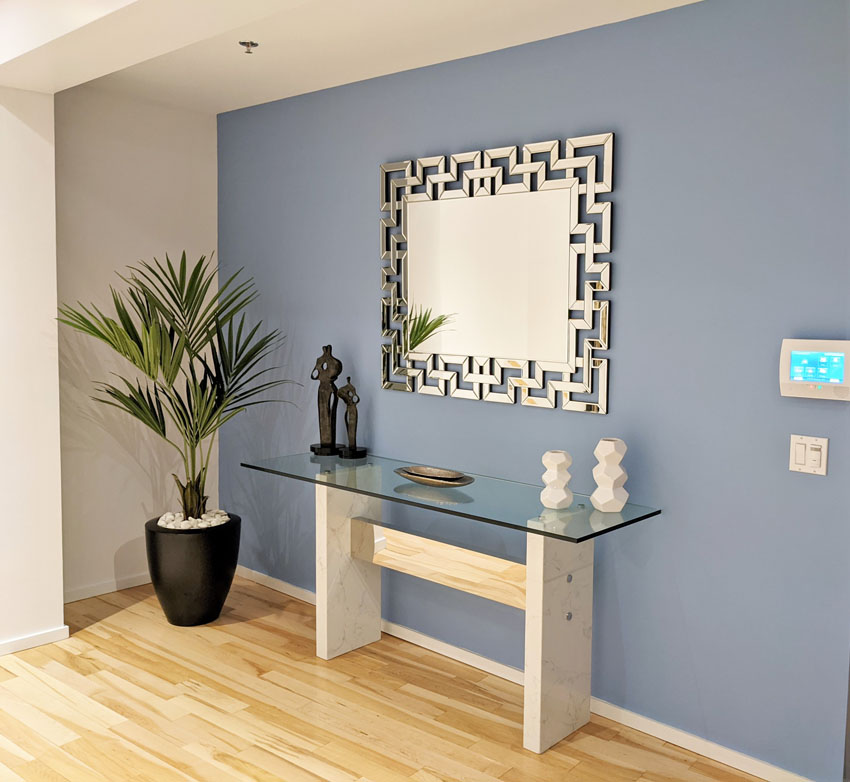 Montreal Entrance Vestibules, Halls, and Stairs Interior Design Portfolio
To view our vestibules, halls, and stairs design portfolios in the Greater Montreal Region.