Our client needed a strategy to assist her small lapdog in going up and down the varnished stairs.
The small dog's claws were unable to get a grip on the polished oak wood surface of the steps, so we recommended this stylish and high-quality new stairs runner in a chevron herringbone. The shade is two-tone light and dark grey.
This carpet is classic, but also contemporary and very neutral!
The dog is happy, so is the client, therefore so are we!
Mission accomplished!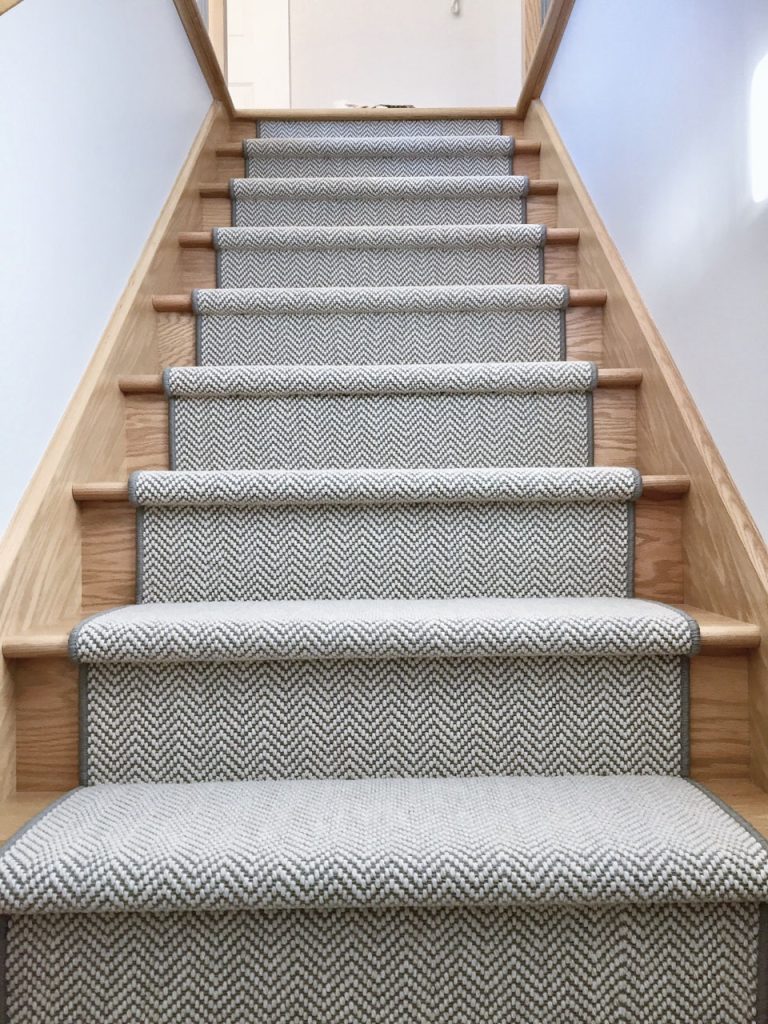 Stairwell Design Portfolio by Versa Style Design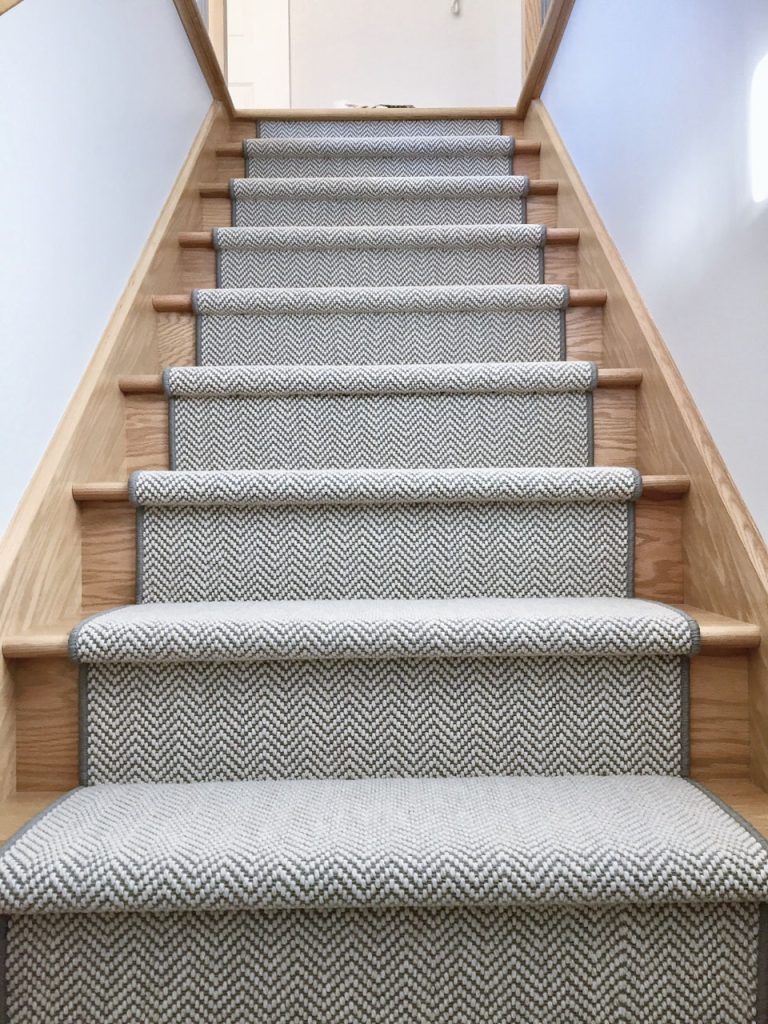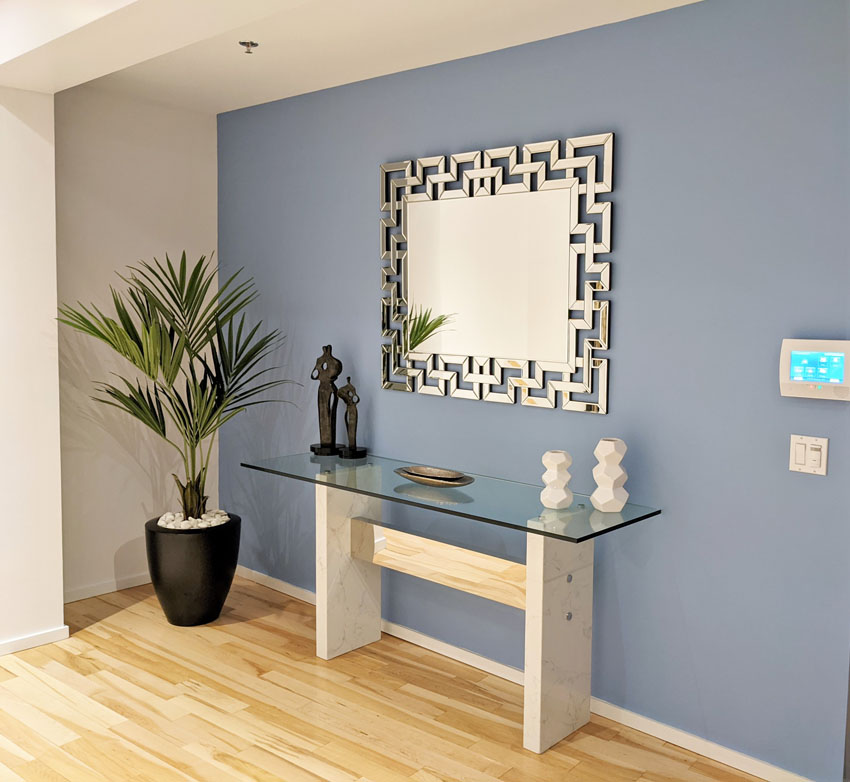 Montreal Entrance Vestibules, Halls, and Stairs Interior Design Portfolio
To view our vestibules, halls, and stairs design portfolios in the Greater Montreal Region.