Location: Le Plateau-Mont-Royal, Montreal
Design service: Vestibule design
Our mandate: With a growing family, our clients were starting to feel overwhelmed with the clutter and disorganization in the main entryway-vestibule.
They wanted the space to create a welcoming first impression, as well.
We designed the storage solutions including the closed storage armoire, the corner table-shoes unit, the shoe-bench, and the wall hooks.
Every member has their own storage, the children's items are accessible to them, and all four seasons are organized in one cohesive space.
Some of the walls are jazzed up with a subdued neutral-toned botanical wallpaper. Just enough pizzazz, but not so much that the space feels cluttered again.
All in all, the clients are delighted with the functionality, the order, and the inviting welcome into their home.
Before and After Vestibule Design Portfolio
by Versa Style Design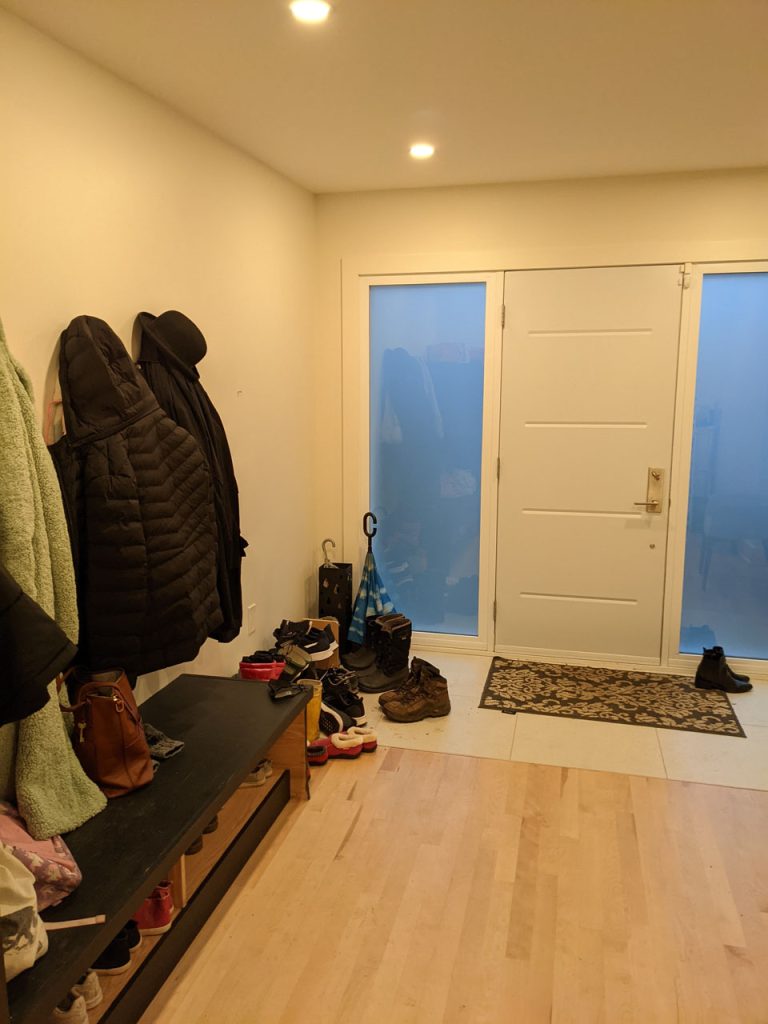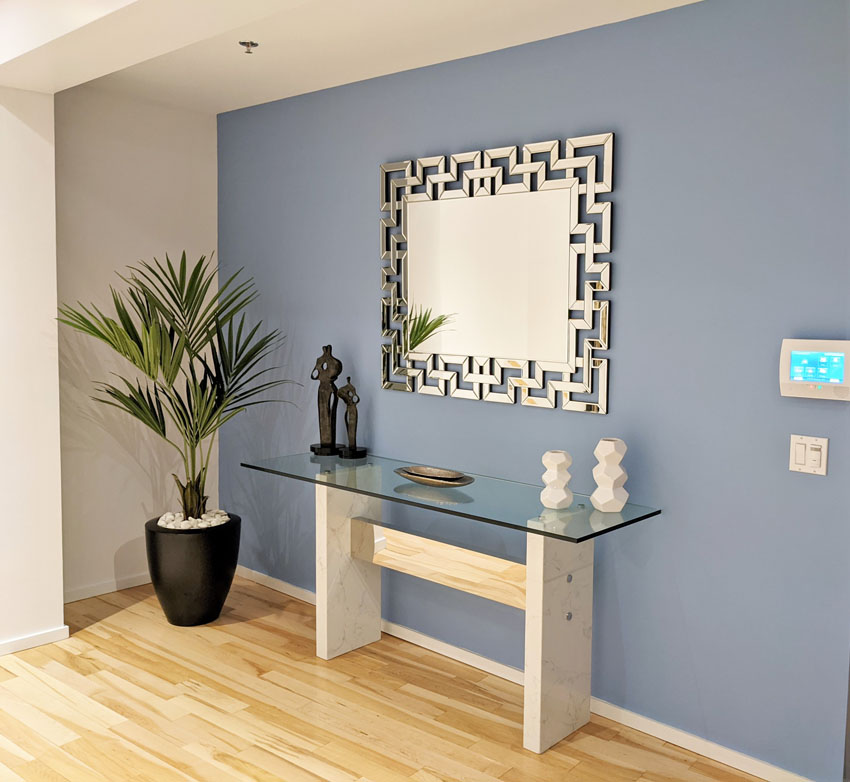 Montreal Entrance Vestibules, Halls, and Stairs Interior Design Portfolio
To view our vestibules, halls, and stairs design portfolios in the Greater Montreal Region.