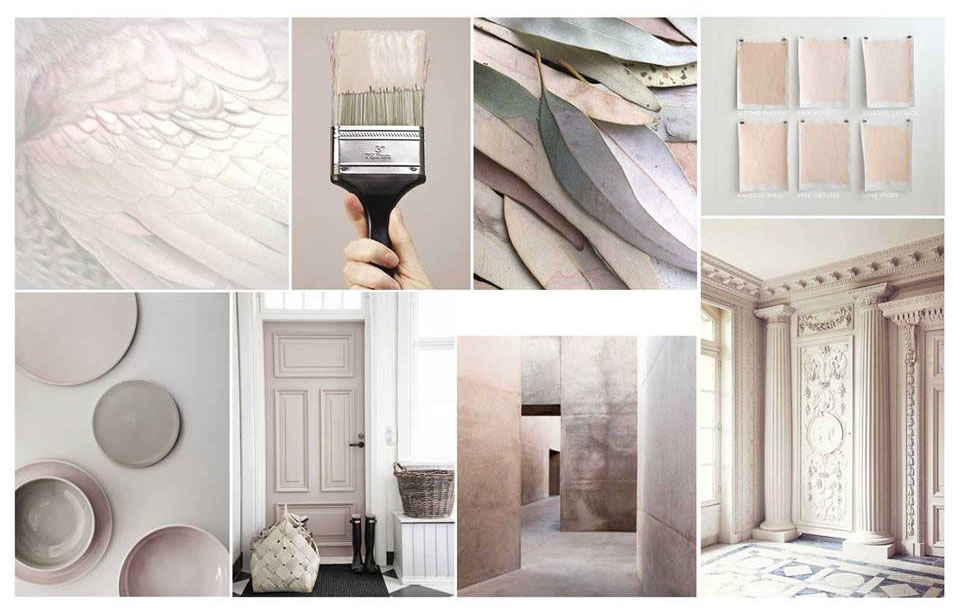 Clients are always amazed when I inform them that paint colour should be chosen only when all other items have been purchased and installed in the space…including lighting. And inevitably, every client answers that they had assumed it would have been first in the selection process.
Therefore I have decided to post a blog on the topic of SEQUENCE. Yes, sequence! There is a logical order to progressing through a successful home or office improvement project and I intend to state my case. At the end you will understand the rational steps that trigger one another like a set of dominoes as you happily go along avoiding aimless wandering through stores and constant frustration. Here is the sequence for each room…
Step 1:
Choose a focal point that will stand out.
Step 2:
From the focal point, select the colour palette.
Step 3:
Choose paint colours after all purchases.
Step 1: Choosing the focal point for a room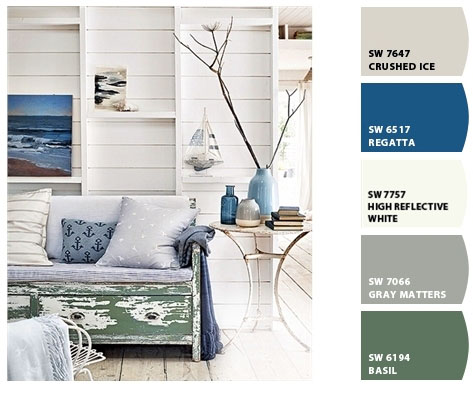 Begin by establishing a focal point for the space, it is the star of the room so you begin here, the most challenging part, because you must love it and everything about it. What does this have to do with colour? The focal point is distinguished by its colour or its pattern. It simply stands out, it is the 'Wow' factor and where the eye is drawn immediately upon entering the room.
Dining rooms and living rooms
Currently the focal point in this neutral-toned dining room is the gorgeous brick wall. If however we wanted to add more personality to the room, we could add a nice area rug. This area rug might have a lot of vibrant colour, like the example at the top right, and it would become the NEW focal point of the room. But if we preferred to keep the room neutral and monochrome, then we might select the middle or bottom area rug. With one of these more subdued choices, the brick wall would remain in first position as the star focal point of the room. More options apart from the wall and area rug as a focal point: A fabulous piece of artwork, beautiful curtains, a light fixture, upholstered chairs or an outstanding accent wall.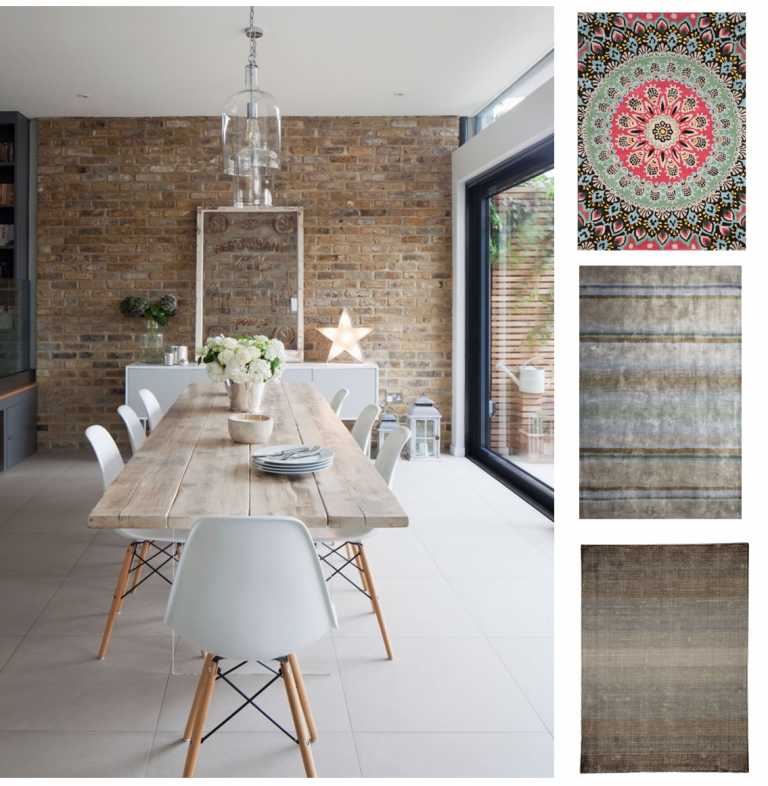 Bedrooms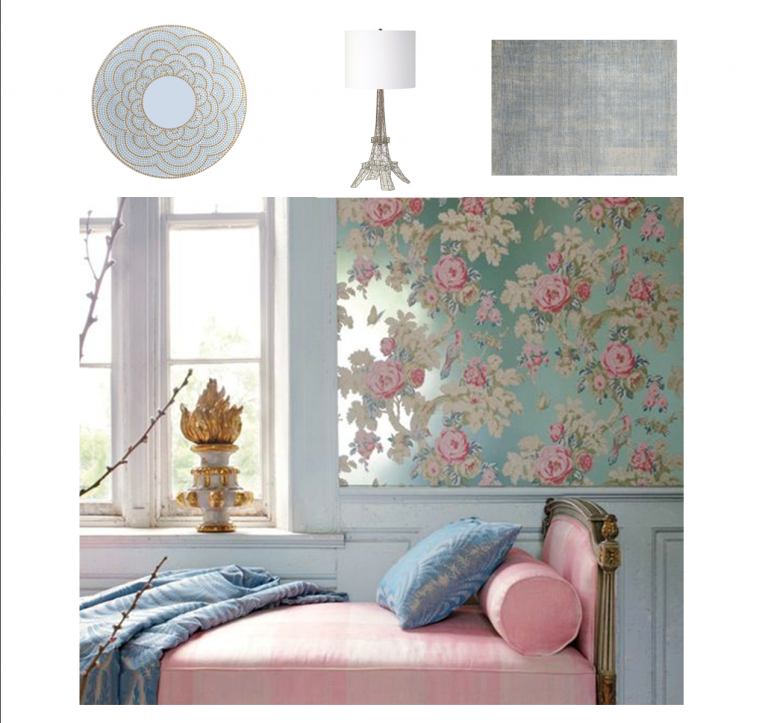 Anytime I have gorgeous wallpaper installed at a client's, like this one from Anna French, it seems like everything else in the room almost disappears. Wallpaper can really be outstanding. Floral patterns are still an important design trend, so if you have been dreaming for a long time of having an extreme 'girly' room, then now is as good a time as ever. I love the harmony between the mirror, the Eiffel Tower lamp and the soft area rug, all of which are gorgeous in their own right, but are quite happy to let this floral wallpaper stand out as the star of the room.
For a bedroom focal point other alternatives exist such as beautiful bed linens and bedspreads, a sculptural chandelier over the bed, a headboard upholstered with fabulous fabric, great artwork on a feature wall, an accent chair, wonderful window treatment, a painted piece of furniture or a patterned or colourful area rug.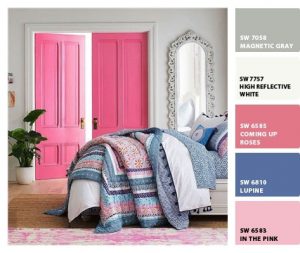 Bathrooms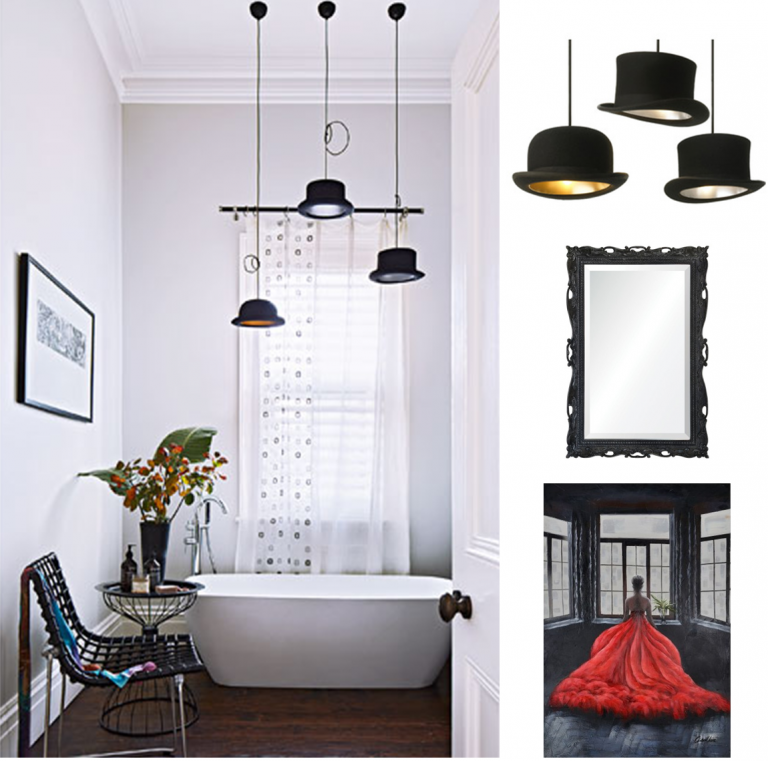 This whimsical bathroom has gone very bold with the hat suspension lights. You can go even bolder with oversized artwork like this one of the dame in a red dress. As a matter of fact, I have fallen in love with this red dressed princess and am waiting for my own next make-over so I can find a place for her. But for the moment the hats are the focal point of this beautiful bathroom. However… if our red dressed dame ever entered, we know she would immediately draw every eye to her incomparable beauty.
Here are a few different options for choosing a focal point for a bathroom: A patterned or colourful shower curtain, artwork, bright coloured towels and bath mat, an accent wall or ceiling, an outstanding light fixture or statement tiles like these Mediterranean ones on the floor.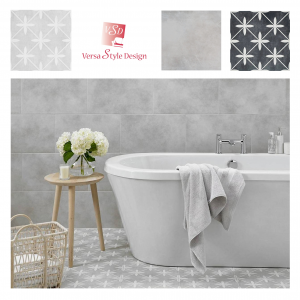 Kitchens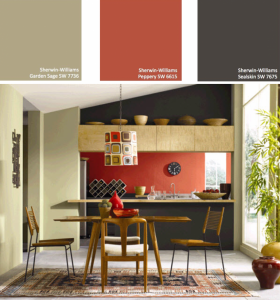 In this dining and kitchen area it is quite obvious that the focal point is the colourful back wall. And it stands out even more because it is surrounded with two neutral tones; the gentle sage and the beautiful black. This colour palette has created beautiful depth in the space drawing the eye all the way back. There is also a rich and warm ambience…very inviting.
Besides a feature wall, other options for creating a focal point in the kitchen are: the cabinets, an island in a different finish, artwork, window treatment, a fabulous light fixture, a stylish backsplash, a beautiful counter or distinctive floor tiles. Do be careful when selecting the counter and backsplash. Make sure one of them has a lot of personality, but not both…I have often seen clashing pairs, which only makes them both look bad. Usually it is best to have one stand out and the other stand down.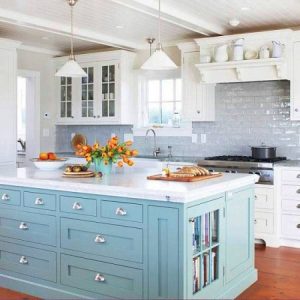 Step 2: From the focal point we select the room's colour palette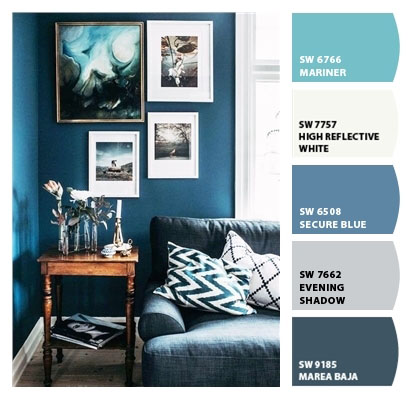 As many items in the room as possible should be in a colour or shade that is present in your focal point. If you follow this sequence, your colour palette will be harmonized and accomplish its vocation; bringing it all together. The wall colour has the potential to be the great unifier of all the elements in the room. This is why the colour palette should be inspired by the existing colours in the focal point. Wall colour gets chosen at the very end because it comes in as the final hero, solving design problems and unifying all the elements.
Step 3: The paint colour…finally!
Now that we have our focal point and the colour palette for the whole space, we can pull out the paint colour samples and go ahead finding the perfect colours or neutrals for the walls and ceiling. This FINAL phase should be easier in terms of harmonizing with all the factors and elements in place. No guess work involved although you still may feel more confident using the help of a colour specialist in the space itself, especially if you have been disappointed with your colour choices in the past.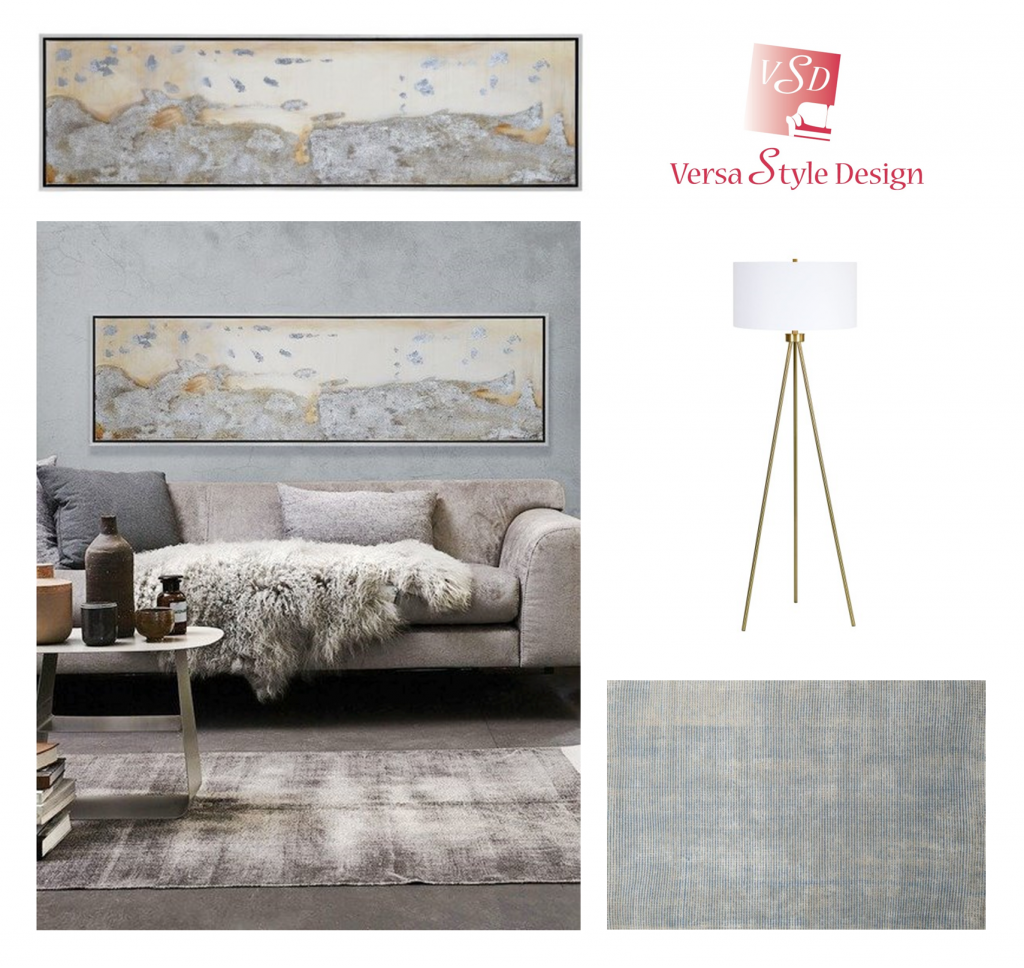 You would like to adopt some of these ideas in your own space but you don't know where to start?
Contact us to transform your home or office according to your style, your budget and your specific needs. By discussing your project we can provide you with relevant information concerning our services, the process and our design fee.
Click here to contact us.