Location: Longueuil, Qc
Design service: Furniture procurement, new floor plan and lay-out for reception and all work spaces, custom design for the new functional reception desk, custom work-space counters, custom display case, and functional custom storage units, trades recruitment and negotiations, colour palette and branding, all decorative elements such as custom potted plants and the multitude of original artwork by local Montreal Artists.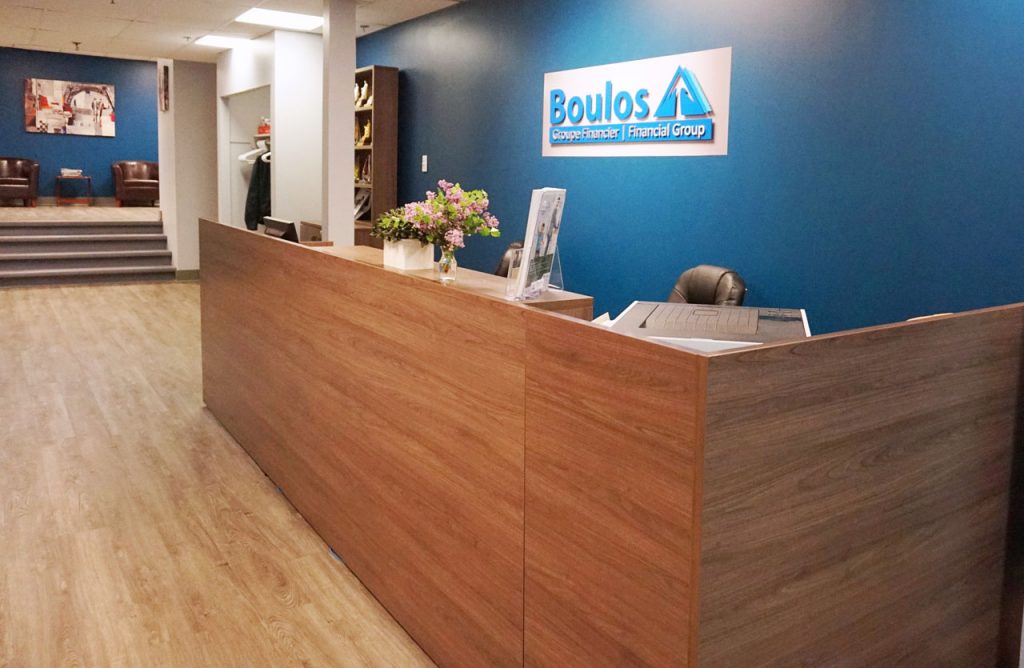 Materials used: Luxury vinyl floor planks in a grey weathered wood tone, Walnut veneer custom finishes for the reception desk, work-space counters and wall storage units, Sherwin Williams paint, White lacquer plant pots, high-quality realistic artificial plants.
Our mandate: The financial investment firm wanted to update their entire office space; Our re-design needed to reflect a polished image as well as accommodate and facilitate growth. They also had a general need for functional workspaces that allowed for higher productivity. In addition to all procurement, lay-outs, and custom-design builds, we also brought all the workspaces and common areas together with a well-designed cohesive flow in keeping with their branding and ever-expanding workforce.
Careful consideration was given for the design of the custom display cases featuring their numerous awards in the financial sector, as well as the analyses of the work habits and storage needs of the team using the custom-designed reception desk. Everything has its place!
Corporate Office Design Portfolio by Versa Style Design
We hired Lucie from Versa Style to decorate and design the interior of our three offices. We were planning an event that would celebrate the opening of this new office. She was able to provide the service in the very short time-frame. She took care of planning and purchasing decorations for the office which included the reception, a conference room, and 5 offices. The work was done professionally and within the short time-frame.

Boulos Marketing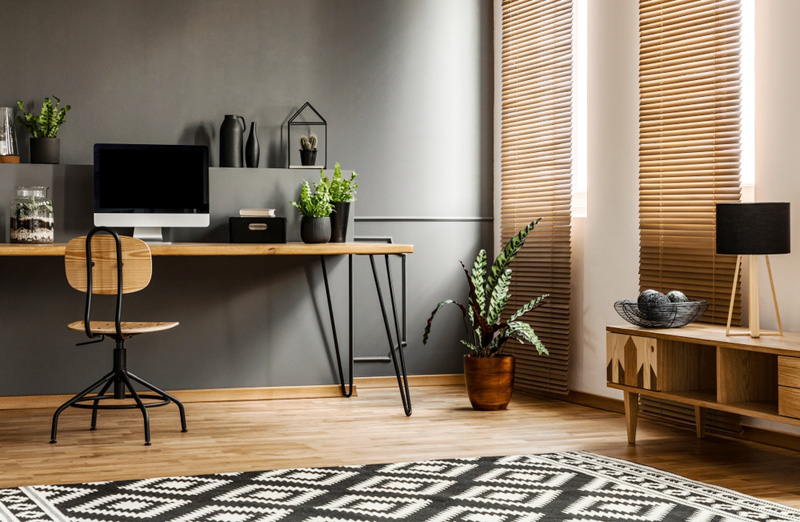 Montreal Home Office and Corporate Office Design Services
To learn more about our living room and dining room design services offered to the Greater Montreal Region.