Location: Oka / Sainte Placide, Quebec
Design service: Budget-friendly partial kitchen renovation, concept, ideas and plans, colour palette, purchasing, trades, renovation project management.
Materials used: Black wood dining table, Black wood and white leather dining chairs, crystal and steel light suspension, White Quartz countertops with grey glass flakes, pale grey 12 x 24 ceramic floor tiles, radiant heat floor, new white kitchen island, 3 x 12 pale grey subway tile backsplash, modern white glass island pendants, moulded plastic and chrome counter stools, pale grey Sherwin Williams paint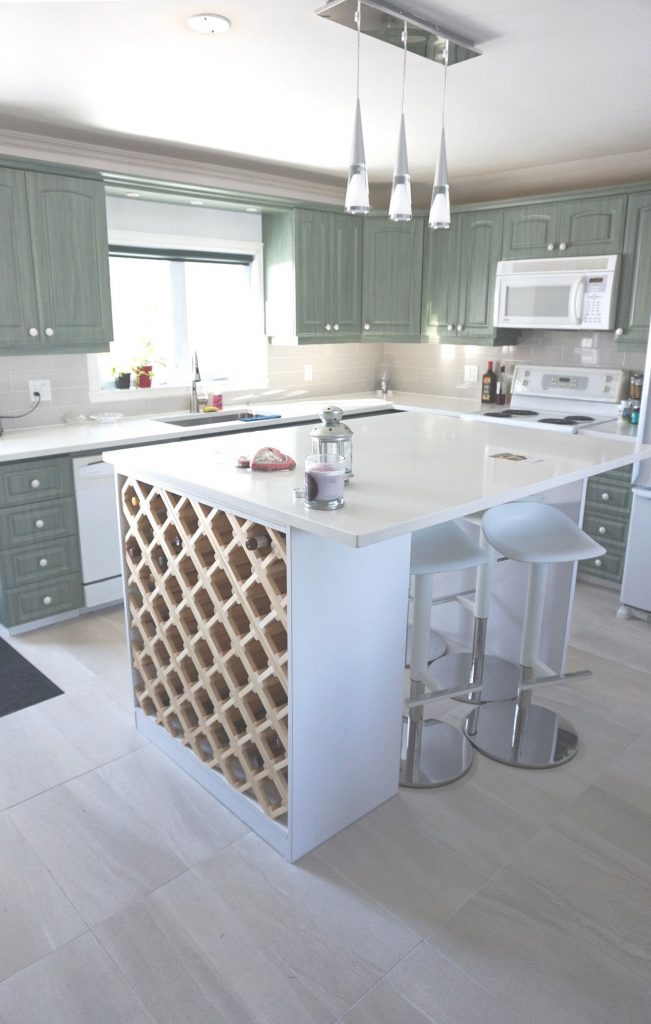 Our mandate: The client wanted to conserve the existent pale grey-green cabinetry and the wood wall panelling to keep the costs down. However, update all the other finishes as well as adding functional storage. The kitchen and dining area were too traditional and dark, so we brightened it up with very light neutrals tones, covering the old wood panelling with a pale grey coat of paint. We designed a modern custom kitchen island with integrated wine shelving and storage cabinets topped with a gorgeous white Quartz counter. We sourced the ceramic backsplash and floor tiles as well as the Quartz counter and managed our trades-people and supervised the successful renovation work.
Kitchen Design by Versa Style Design
Before and After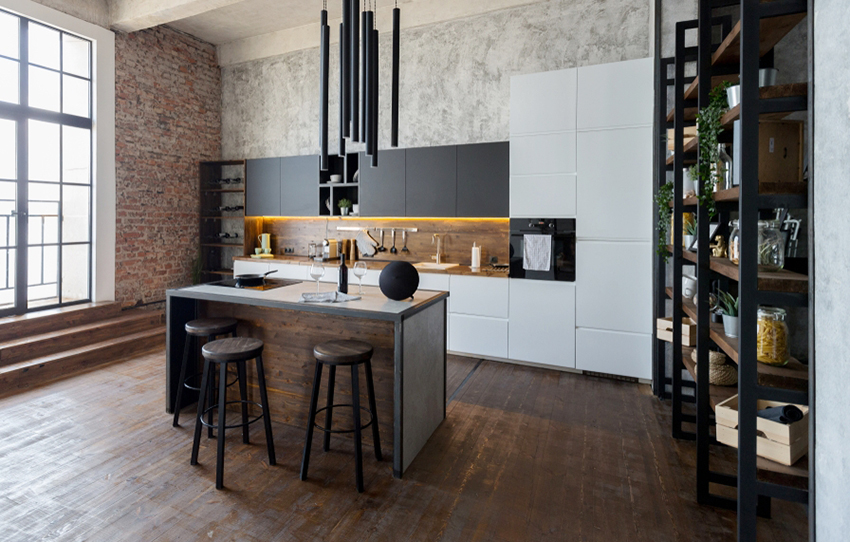 Montreal Kitchen
Design Services
To learn more about our kitchen design services offered to the Greater Montreal Region.