Part 2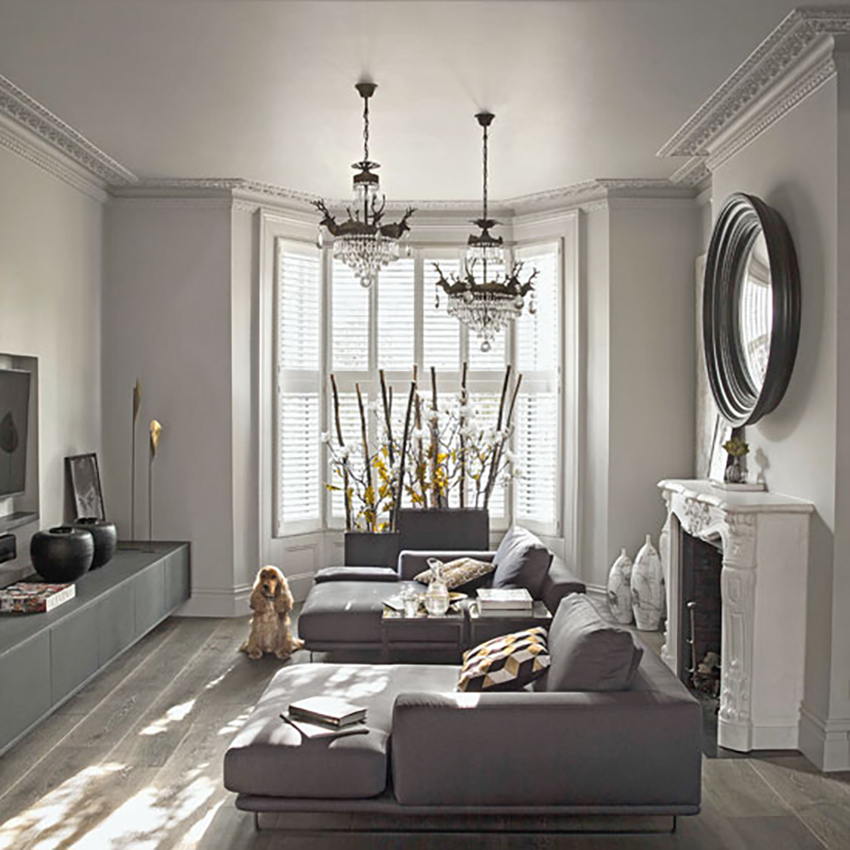 In part 2 of this series we will have a look at several accessible and budget-friendly strategies. You will come to discover that it is not necessarily limiting having to 'make do' with less space than you would have hoped for. Smaller spaces require a lot less maintenance and I believe with the use of one or more of these ideas you will enjoy a greater sense of well being as well as increase the functionality of the room.
Here is a brief re-cap of what I shared in Part 1 for making a small space seem larger; The strategic use of tones and colours, painting the ceiling the same colour as the walls, integrating multifunctional furniture, using a round table and using lighting strategically.
If you would like to read Part 1 in its entirety, click here. Here are a few more simple ideas that will allow you to create a roomier and more cohesive living or office space
Learn how to use lines
Whether it is horizontal, vertical or even diagonal, the humble line goes far in stretching, widening and lengthening a room every time it is used strategically!
The vertical line
The vertical stripes on the wallpaper give the illusion of even more height by lengthening the wall and pushing up the ceiling. Another way of achieving this is by selecting vertically positioned accessories, such as tall and narrow floral arrangements and tall vertical window treatments that reach up to the ceiling.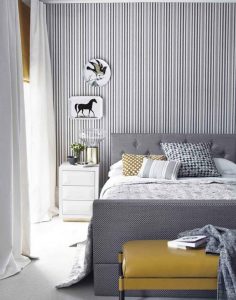 Horizontal lines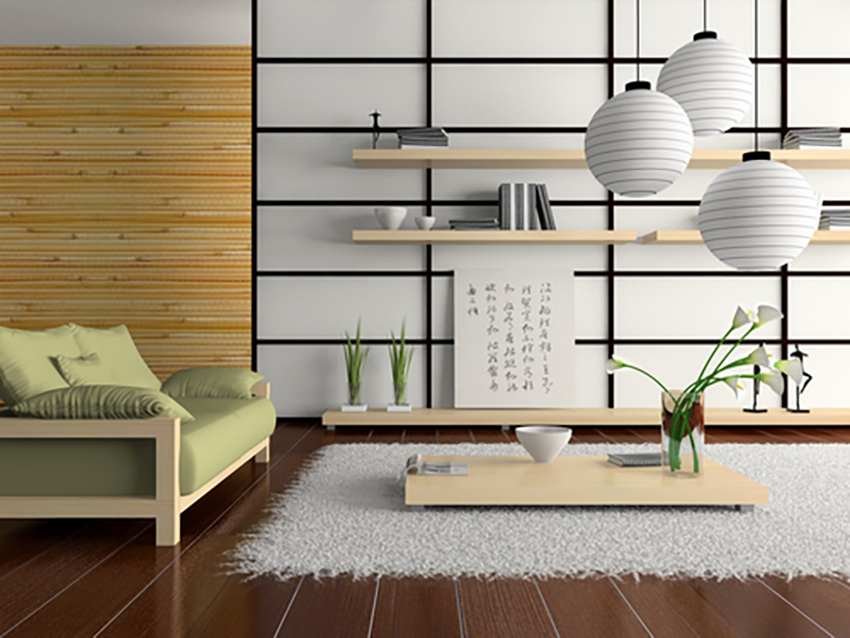 In this Zen style living room, the strong use of horizontal lines as well as a paired back minimalist touch has truly produced a restful and calming effect. If you would like to widen the space and reduce a narrow tunnel effect then integrate low and horizontal furniture and shelving.
The diagonal line
In this living room we can see how diagonally placed furniture, or even floor tiles tend to also lengthen the space a lot. Why? Because the longest line is always the diagonal one… logical, right?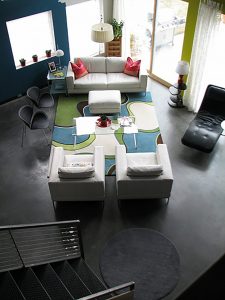 The proper use of mirrors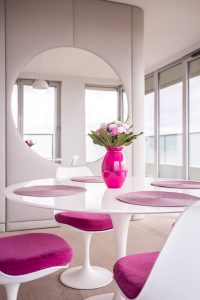 Strategically used, mirrors are a simple way of expanding a room because they push back the wall as well as giving the impression of doubling the surface of what it is reflecting. Warning: Please make sure the mirror is reflecting aesthetically pleasing elements (paintings, flowers) or even better, place it near or opposite a picturesque window to reflect and multiply the amount of natural light flooding the room.
Furniture positioning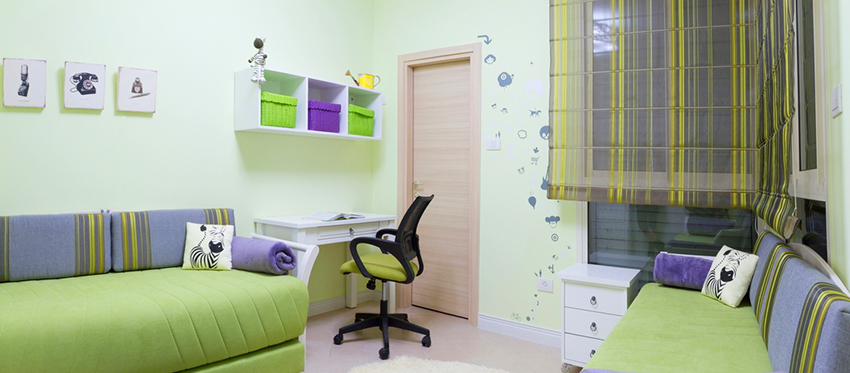 All designers agree: Less is more! In other words, keep it simple and the elements basic. Avoid obstructions and furniture in the middle of the room as this gives the impression there is a lack of space. This is the reason I almost always recommend putting the biggest pieces along the biggest walls ensuring that the traffic can circulate with ease. The brain registers this and concludes that there is adequate space.
In this compact multifunctional kid zone, clean lines and right angles contribute to a sense of order and calm and communicate that there is sufficient space and no obstacles to navigate around.
Wall-mounted storage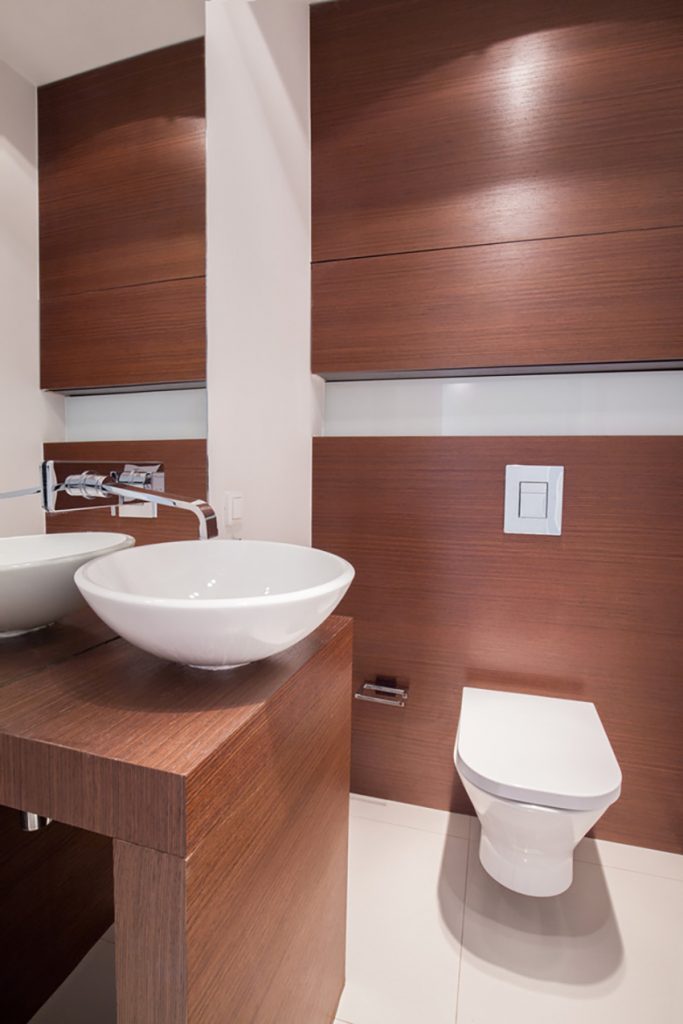 Even a super compact bathroom can feel organized and spacious if all the clutter is hidden away. If you are lacking in floor space, by all means look upwards to maximize the vertical possibilities. In this modern and elegant bathroom, custom cabinetry made use of every inch of wall space within a very small footprint.
To conclude…
Almost everybody has to make a little go a long way. Hopefully these tips will have given you new ways of making your small space seem much more spacious and structured.
You would like to adopt some of these ideas in your own space but you don't know where to start?
Contact us to transform your home or office according to your style, your budget and your specific needs. By discussing your project we can provide you with relevant information concerning our services, the process and our design fee.
Click here to contact us.