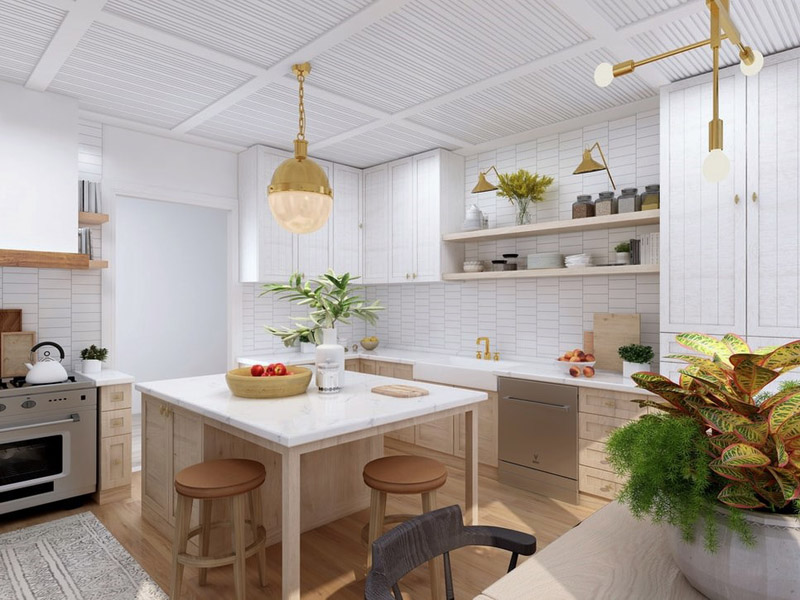 The kitchen is the heart of the home. It is where everyone gathers to catch up on life and connect with each other. We all have fond memories of cooking with someone, a dish that was amazing to eat and very heart-warming to share. Some of the best conversations happen in the kitchen, but also a lot of hard work. Keeping a family happily fed requires acumen, organisation, and enough space and functionality to get the job done!
Here are a few very important kitchen trends and styles for 2021 and 2022 along with some valuable tips that I share with my clients.
Open-concept kitchen, dining and living rooms
I estimate that a good 80% of my kitchen designs and renovations involve taking at least one wall down. Clients that are buying newly built properties are opting for the open-plan concept layout; gone are the days of closing off the chef from the fun. When I design kitchen islands, I always include stools as they are a huge magnet and people-pleaser.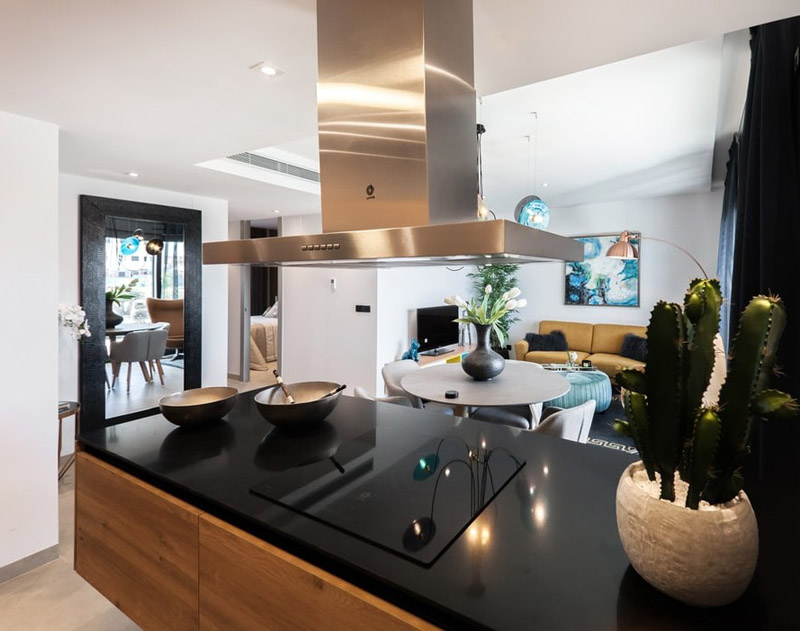 Homeowners prefer an open-concept plan so they can stay connected with friends and family whether they are prepping a meal, working on homework assignments, or having a cocktail. It is just what everybody wants now!
Focal point back-splashes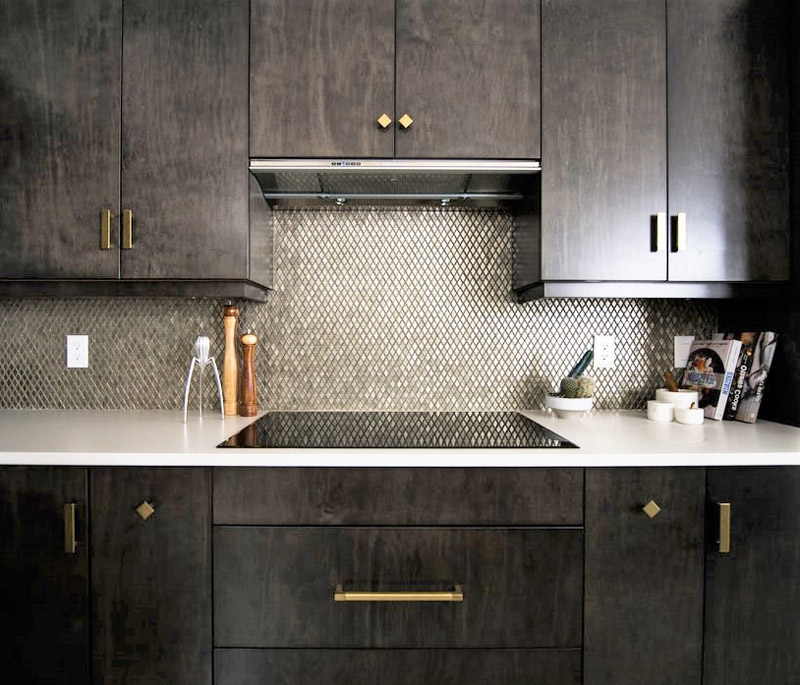 I have always said that the backsplash is the 'Jewel' of the kitchen and should be treated as such, somewhat like a man's tie, or a woman's choice piece of jewellery.
To give a unique and personal touch to the space, choose a visually interesting tile for your kitchen backsplash. This is a great opportunity to add some bling and shine, or a splash of colour. As a budget-conscious alternative, consider vinyl wallpaper or washable paint.
Vintage-style metro tiles
Subway tiles have been around for 100 years and will probably still be great in another hundred years. There are at least 10 different patterns and ways of installing them, so do not necessarily settle for the classic 'staggered' pattern in this photo. Regardless of the pattern you opt for, carefully consider the colour of the grout. In this case, the grout colour was pulled from the counter to tie everything together, a mid-toned beige. If you want to create a vintage look, create a higher contrast; for instance, use a dark grout with a white tile, or a white grout with a dark tile.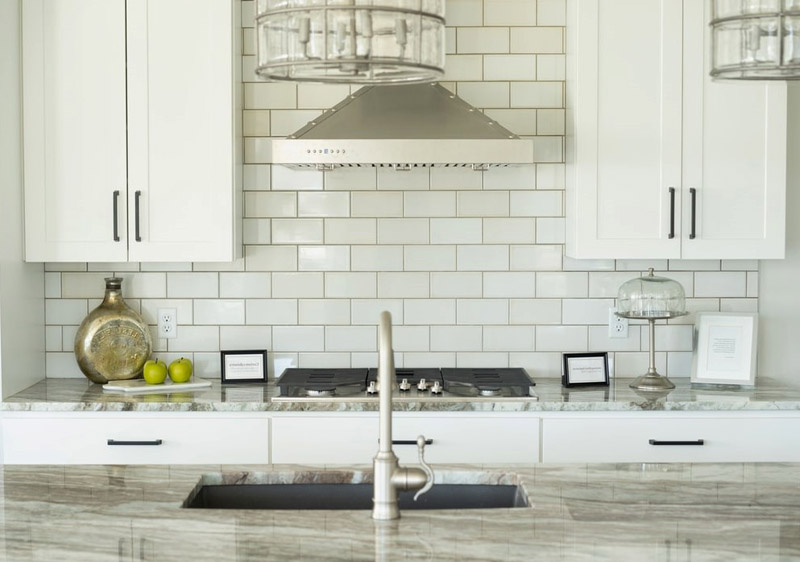 White kitchens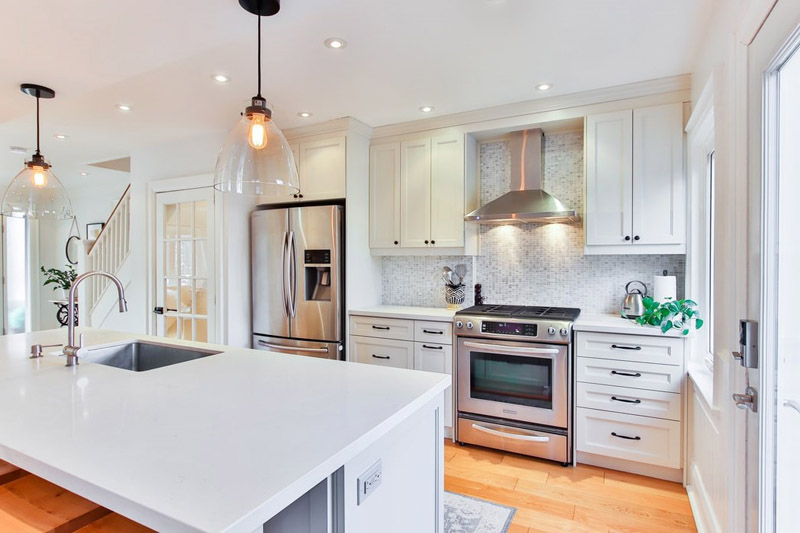 White kitchens are still in high demand, especially with spaces that have less natural light. Also, because many kitchens are now a part of open-plan concepts, my clients prefer to have the dining and living room design elements to stand out against a white kitchen backdrop. Colour is added to the dining and living room as well as accessories and linen in the kitchen.
Bright Industrial-style kitchens
Yes, they are still around, and I suspect that in urban as well as rural neighbourhoods, this style will always be popular. It is interesting to note that Canadian homeowners tend to prefer this style over classic-traditional kitchens. My clients in the Greater Montreal region are mostly opting for vintage-industrial kitchens that are functional and un-cluttered. If you are going for this style, make sure the kitchen is organized. Less is more!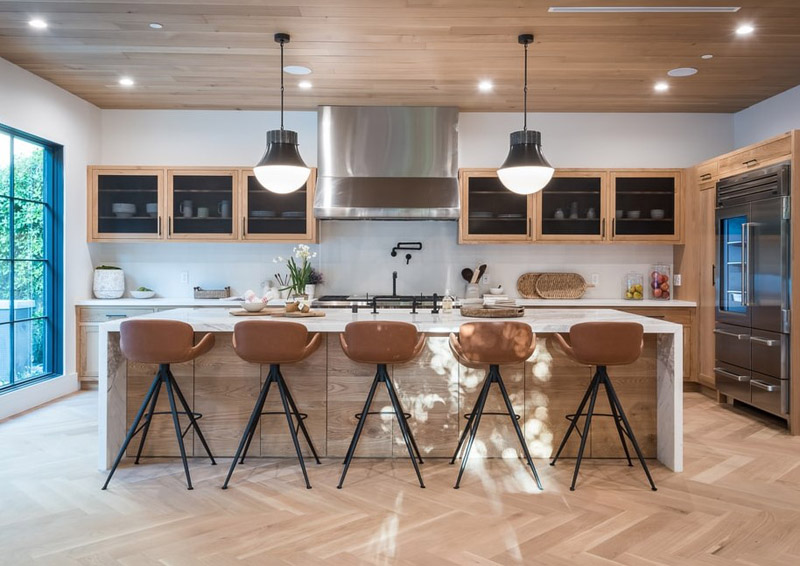 Black kitchens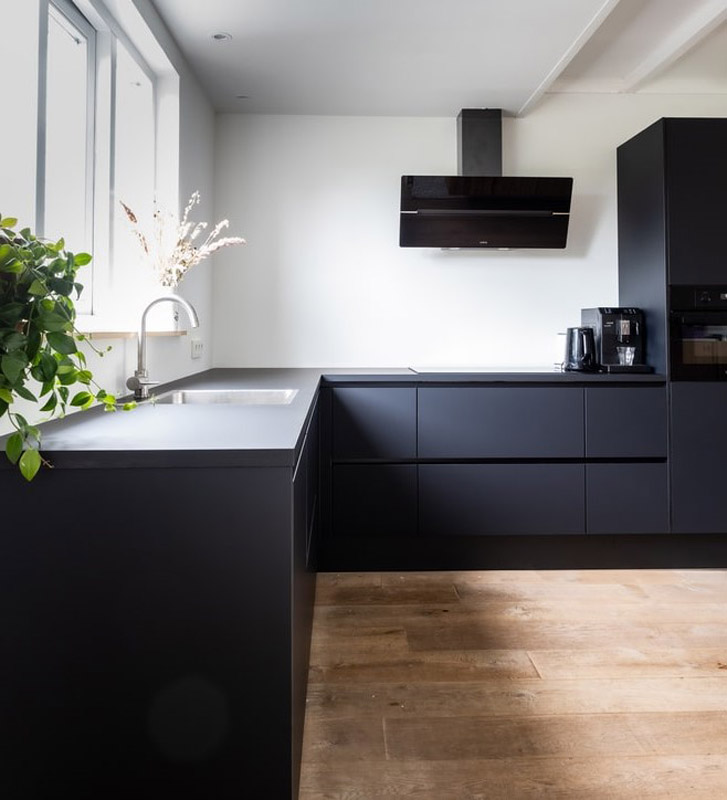 Black kitchens are elegant and stylish when they are well designed. I always recommend balancing out the dark cabinetry with plenty of light. And by that, I mean: light walls, light counter, light floor tone…and….plenty of natural or artificial light. I also strongly recommend warming it up with wood; real or 'imitation-wood' porcelain or vinyl tiles such as in this lovely modern kitchen.
You can also add a wood butcher-block counter or integrate wood cabinetry on the island and food pantry. The point is, make sure the kitchen is not ALL BLACK, you get my point.
Beautiful hard wood engineered floors
Hardwood and engineered wood floors are back, even in the kitchen. With today's modern styles, homeowners are looking to add warmth and long-lasting elements that do not go out of style.
Make sure the wood is a different tone than any furniture being placed on it. You can go lighter or darker, just not the same, as you want the furniture to stand out. This also applies if you are using wood for the island or cabinets!
Wood floors look best with white, black, blue, or grey cabinets. They look horrible with red, yellow and orange cabinetry unless they are bleached pale.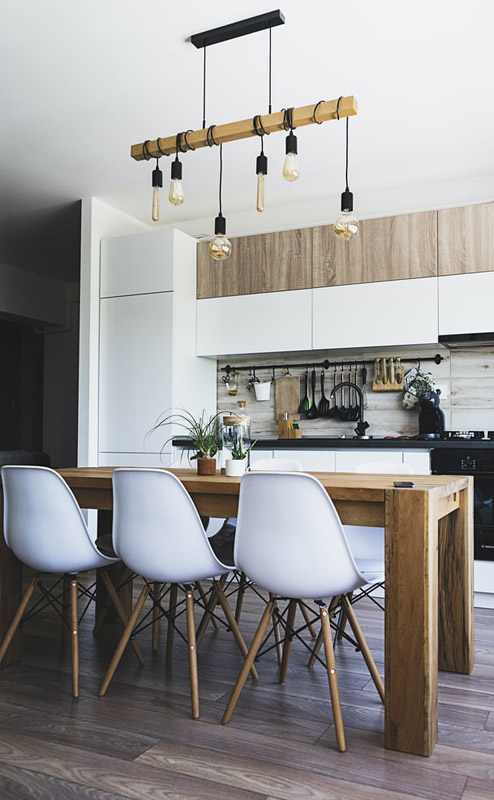 Open shelving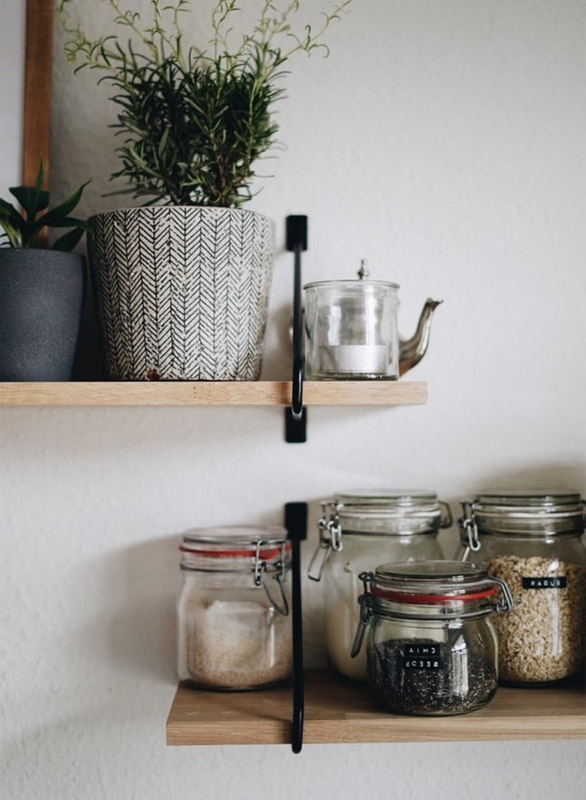 Wood shelves which are anchored with open piping or black iron brackets are extremely high in demand. I must stress though, that these shelves need to be organized with the 'divide and conquer' approach. Keep items on the shelves that you frequently use and try to limit the number of items. Keep all the dishes the same colour, jars clear or wood, and space the shelves apart. Do not create clutter by crowding too many shelves on the wall. One or two that have space between them and that display cherished items as well as fresh herbs or plants work well esthetically.
While considering the options for your new kitchen, make sure to prioritise strategies that add to the functionality of the space and choose high-quality finishes whose durability will stand the test of time.
You would like to adopt some of these ideas in your own space but you don't know where to start?
Contact us to transform your home or office according to your style, your budget and your specific needs. By discussing your project we can provide you with relevant information concerning our services, the process and our design fee.
Click here to contact us