It has been said that the kitchen is the heart of the home; the zone that people just love hanging around for meals, food prep, as well as sharing quality time with friends and family. Because renovations represent a major investment for homeowners, they are extra careful making every decision and style choice as well as quality of materials. In order to better equip you for your kitchen improvement, here are a few very important kitchen trends for 2018.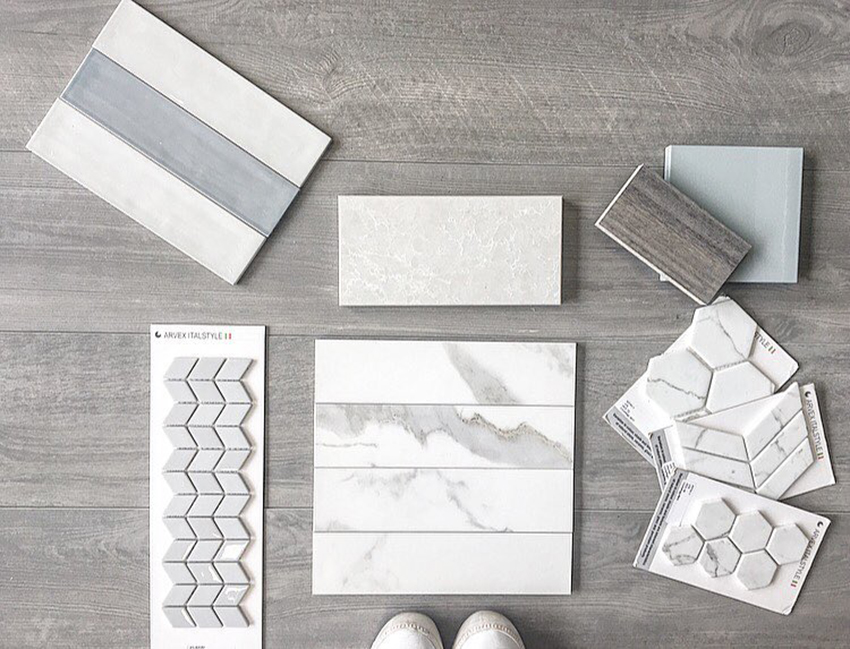 Imitation wood tile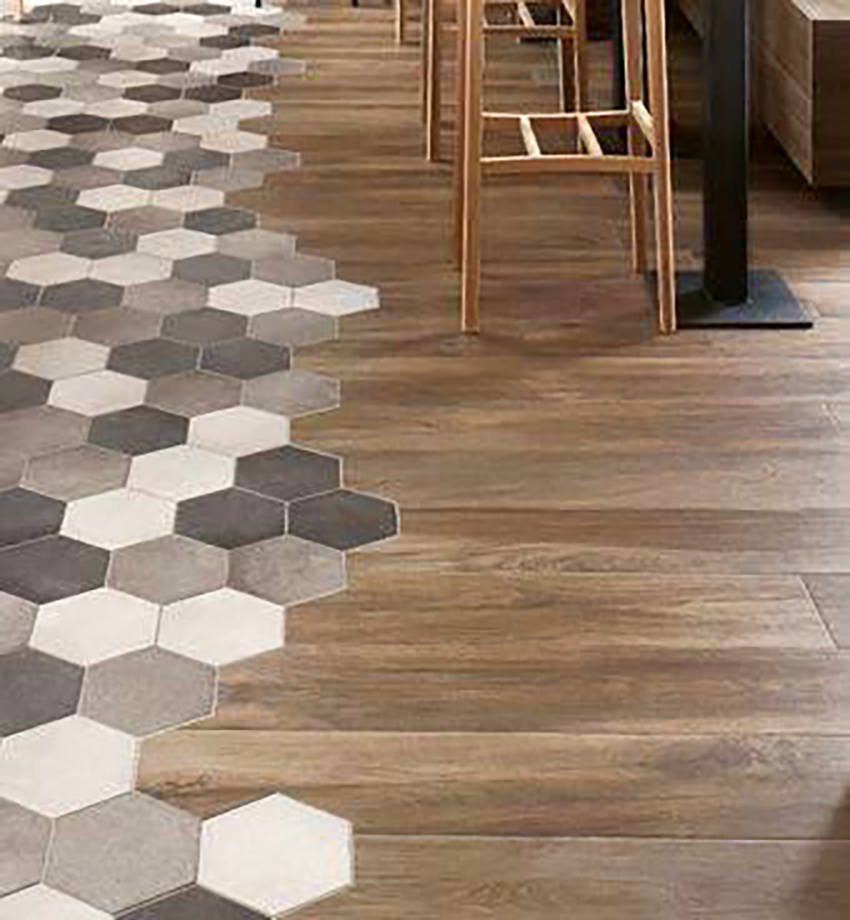 Equally suitable for decorating the kitchen in your cottage and the one in your urban home, imitation wood tiles bring a warm, intimate quality to your room. Since wood is a subtle and understated material, it is wonderful for creating timeless kitchens that never go out of style.
It can also be broken down into irregular tile formats to give you an alternative to the more standard installations.
Marble
A timeless natural material, marble is a trend that's found everywhere, especially in the kitchen. Much like ceramics, marble is generally available in the form of tiles and can be installed just as easily. It will therefore bring a refined style and a delicate elegance to the room, for a luxurious kitchen! You can also opt for porcelain stoneware, which provides the same effect but is a bit more affordable.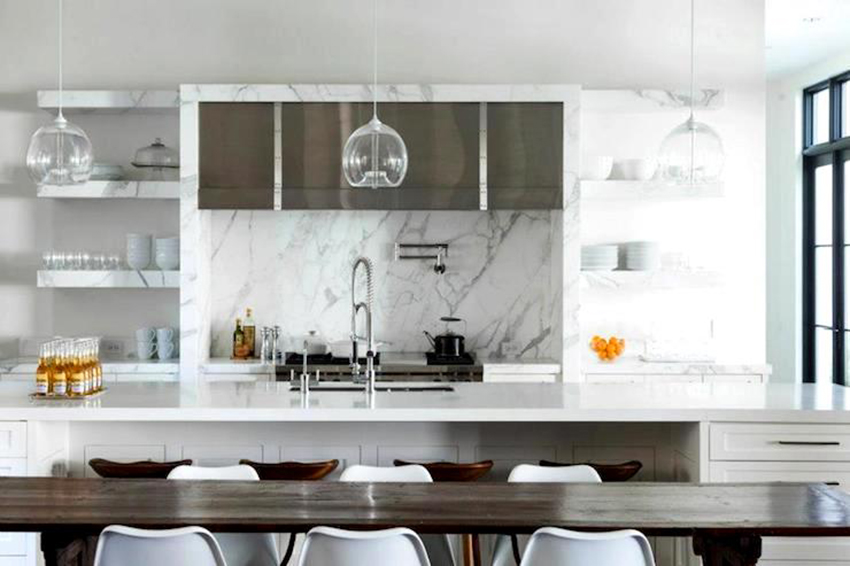 Patterns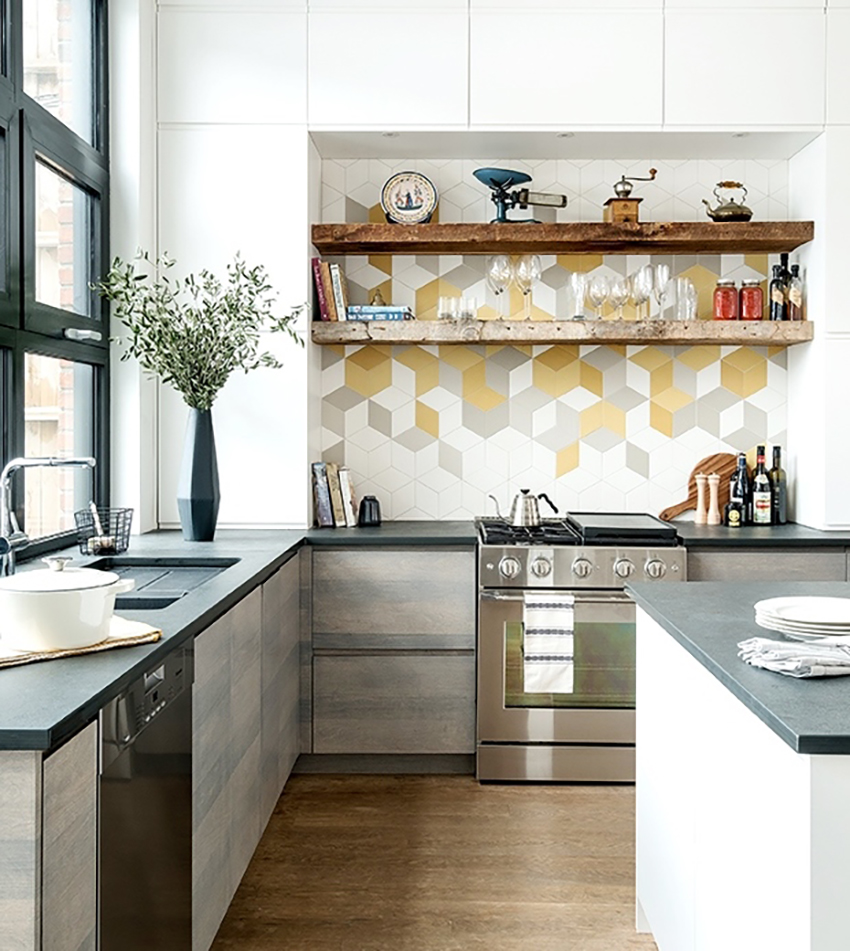 To give an artistic, eccentric touch to the room, choose patterns for your tile kitchen backsplash. Geometric patterns, mosaics of patterns inspired by the world, or even motifs with vibrant colours – dare to think outside the box when it comes to your kitchen.
Don't hesitate to mix the patterns over the entire surface or differentiate them on each section of the wall to have a unique room. Taking the place of wallpaper, patterns will dress up the room and give it a dynamic look.
Vintage Style
Go ahead and give an old, rough look to your kitchen. Vintage tiles, such as the elegant and understated Metro tiles, will also seduce you. They give a beautiful look to any kitchen at an affordable price. Rectangular and often white, Metro tiles hark back to the New York subway of the last century.
Classic and timeless, they're easy to maintain and are therefore the models preferred by people who cook full time! They can also be combined with any other material for a feel that mixes the vintage and the modern.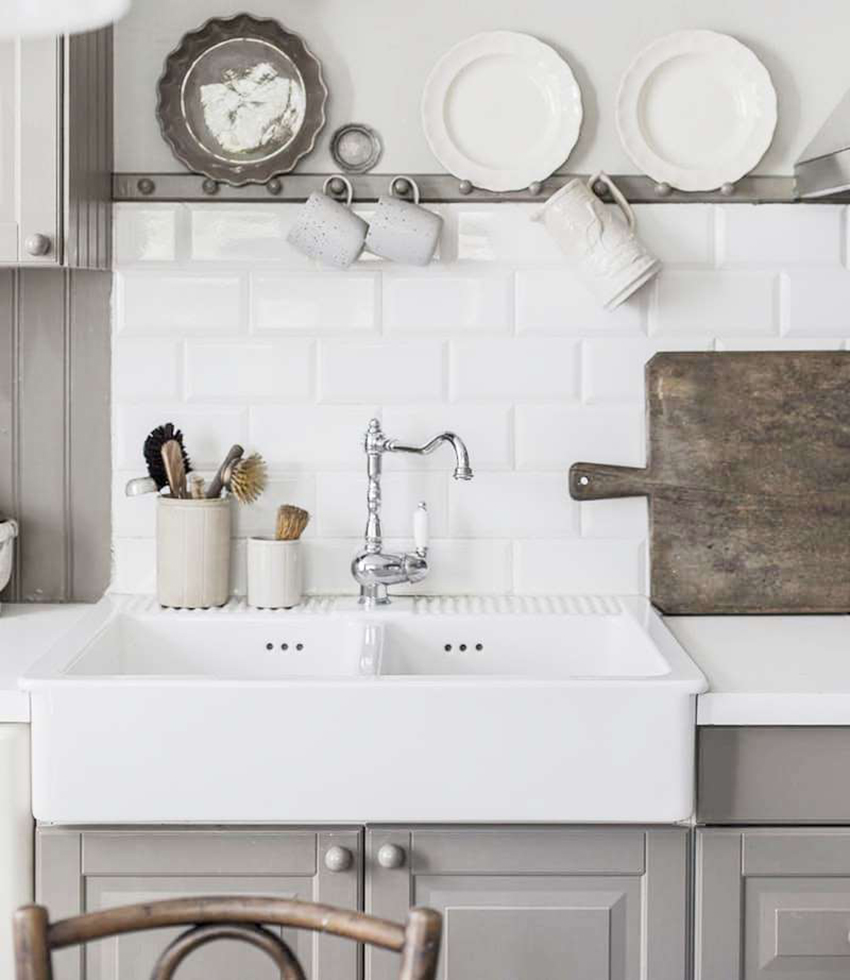 White kitchens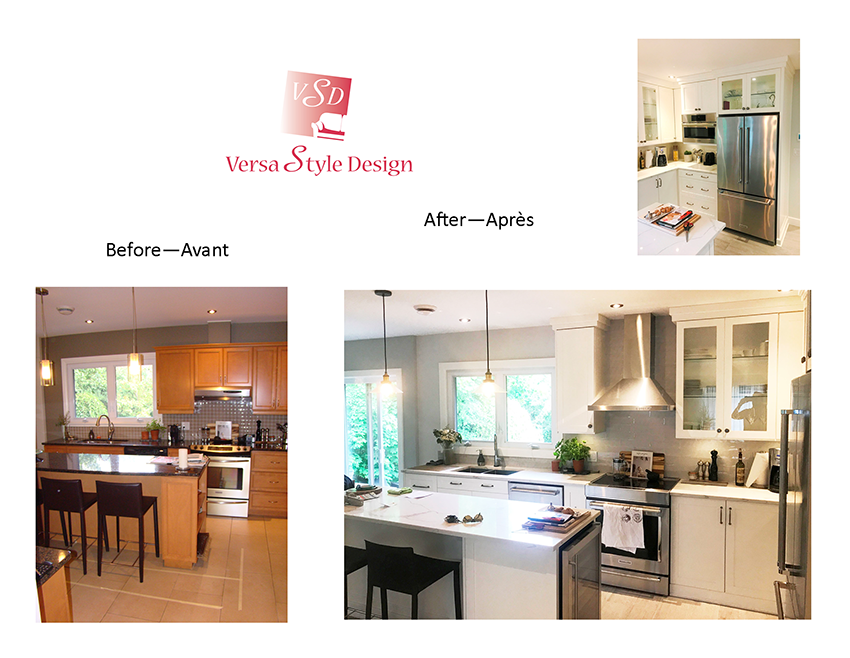 White kitchens will never go out of style; they are bright, they seem larger, they are practical and clean. Naturally white kitchens look best when they are de-cluttered and organized.
Create warmth and ambiance with the use of natural wood, metallic accents or stone to keep your white kitchen from looking like a sterile laboratory.
Beautiful wood floors
Hardwood, bamboo and engineered wood floors are back, even in the kitchen. With today's modern styles, homeowners are looking to add warmth and long-lasting elements that don't go out of style.
Wood will always be around, and if you invest in a high-quality product, it will endure for many years, even after you sell your home.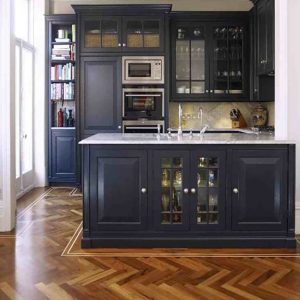 Multi-level counters with a mix of finishes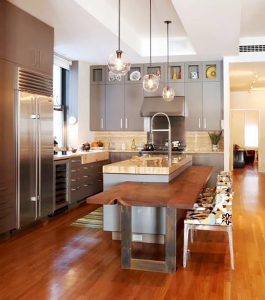 To add visual interest and a warm ambiance to your kitchen without adding clutter, the use of a multi-level counter makes a lot of sense.
Adding a complementary material in a different shade will also add style. This is a simple way of defining the various zones for food prep, eating meals and homework.
Bleached natural wood
Rich with history and beautifully aged and weathered, raw bleached wood adds a clean yet rustic style to your kitchen.
Wood trends for 2018 are still textured, but slightly more refined with lighter tones available in a variety of neutrals and warm grays.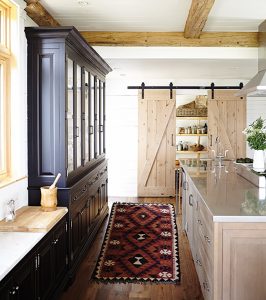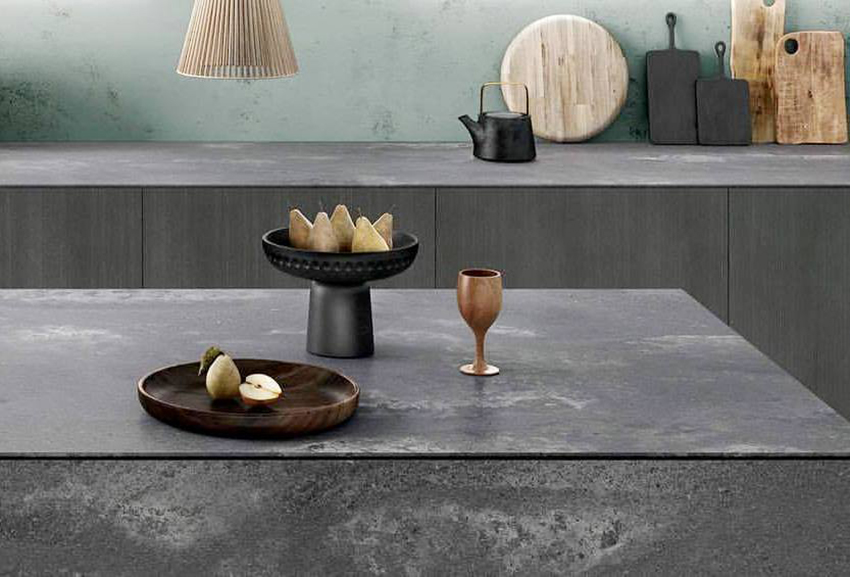 When improving your kitchen, consider the importance of balancing your choices between temporary trends and classic-timeless elements. We have all seen many trends quickly go out of style. Your kitchen improvement project should include items and finishes that will be stylish and durable, standing the test of time in order for your investment to be worthwhile.
You would like to adopt some of these ideas in your own space but you don't know where to start?
Contact us to transform your home or office according to your style, your budget and your specific needs. By discussing your project we can provide you with relevant information concerning our services, the process and our design fee.
Click here and we will respond within 24 hours.