When it comes to Christmas decorations, there's something for everyone this year. Here are the main trends to provide you with some inspiration, along with some great Christmas decorating ideas! And, regardless of the decorating style you choose, make it a point to be consistent in every room of the house, from the door entrance to the Christmas table decorations in the dining room! And… enjoy yourself!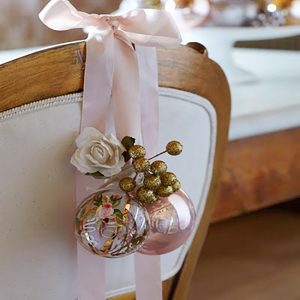 Farmhouse style Christmas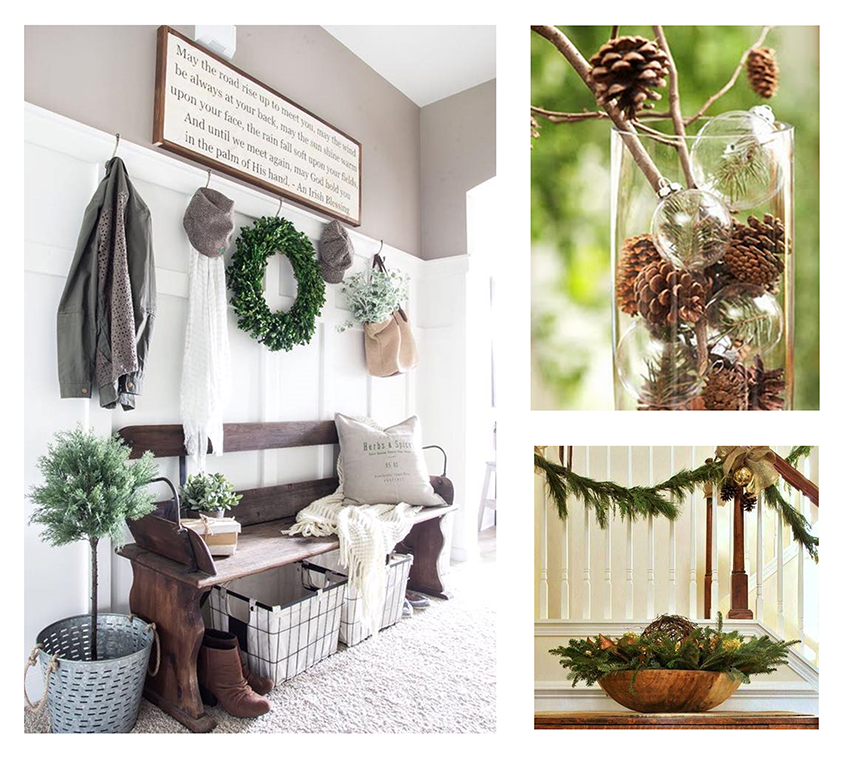 To replicate this setting, fir branches are used in every shape and size, whether it's as a Christmas wreath, Christmas door decorations, a Christmas garland on the stair railings or on the fireplace mantel etc.! Then add in elements that evoke nature – wood, nuts and pine cones, or cotton flowers, then throw in some older vintage finds like a wooden sled or maybe some old buckets…
Blue and silver
Red and green aren't the only colours that can be used at Christmas time. For a more wintry decor, blue is a great hue! Combined with white and natural elements (branches and vines), blue allows you to create a cozy Nordic decor; who would have thought? For lights, it might be interesting to blend warm white with cool white.
Metallic and black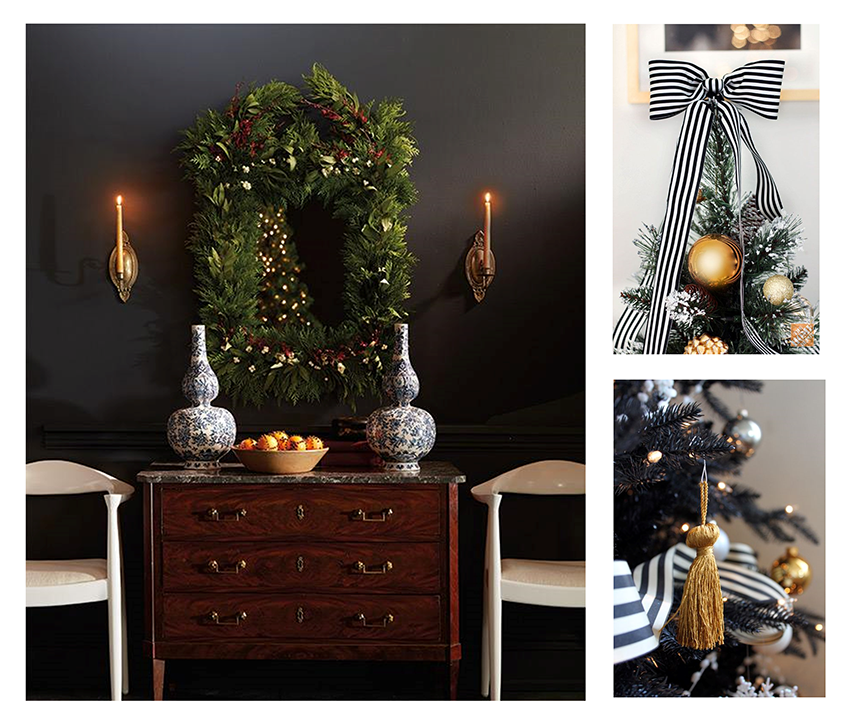 If you're into glamour, have sparkly lights and place an emphasis on the gold and/or silver look by playing with shapes, motifs and finishes. In terms of complementary or contrasting colours, go for black – a little or a lot, but passionately! And to hide the base of the artificial Christmas tree, use a faux fur sofa throw or black fabric.
An updated version of Traditional
To get this type of decor, choose a white or green Christmas tree – snow-flocked or not – set in a wooden box or jute basket so the foot of the tree is hidden. Choose warm-white Christmas lights to create a cozy ambiance and decorate the tree with wood, natural-coloured ornaments and red and/or green Christmas balls for a traditional touch. Decoration-wise, you can add a few plaid touches, a pretty lantern and red berries here and there.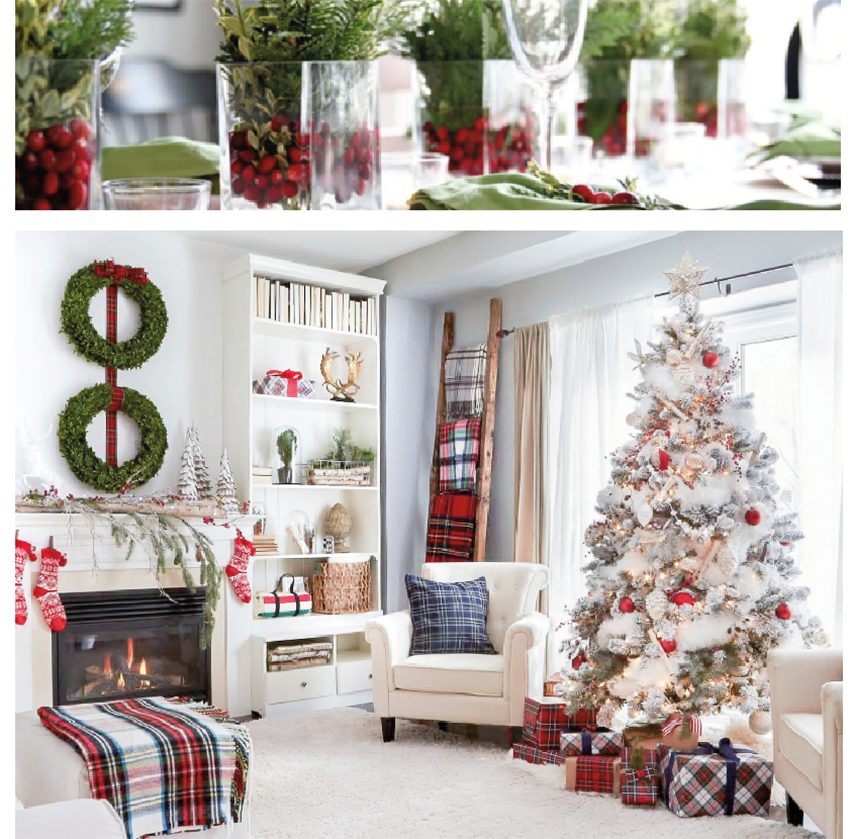 An all-white Christmas (or almost)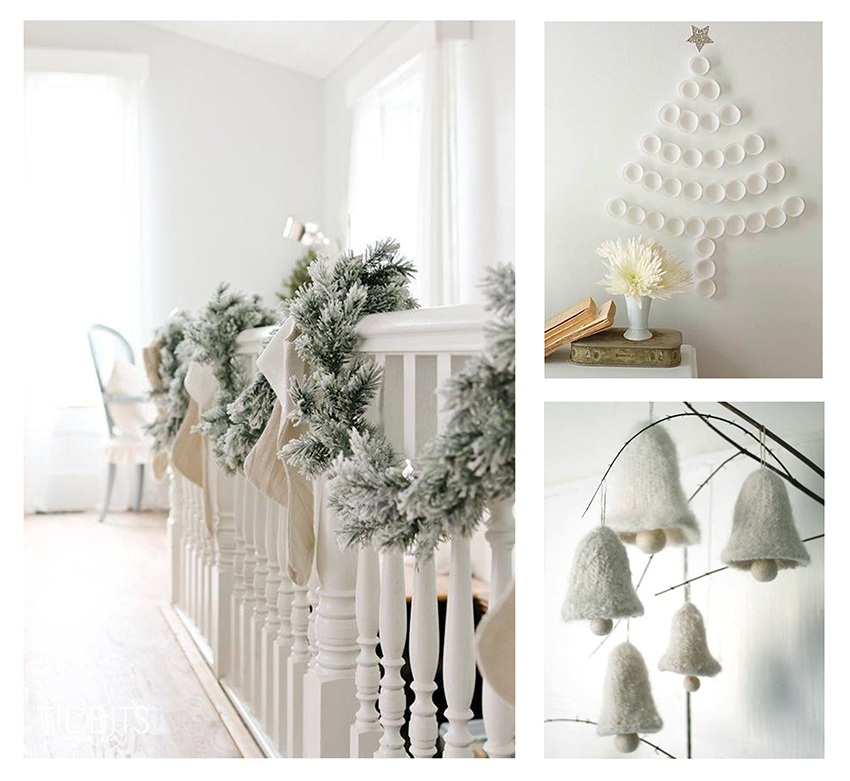 For pure-decor enthusiasts a white or snow-flocked green Christmas tree or garland is a great choice. And you can also opt for ornaments in matching shades and adorn them by putting in some artificial flowers! Elegant white Christmas bulbs in a dull finish are currently very trendy. Decoratively speaking, people are choosing glass or transparent acrylic objects to brighten the room.
You would like to adopt some of these ideas in your own space but you don't know where to start?
Contact us to transform your home or office according to your style, your budget and your specific needs. By discussing your project we can provide you with relevant information concerning our services, the process and our design fee.
Click here to contact us.