Are you wondering how to fit a home office in your small space? You cannot afford to get rid of your guest room to integrate a functional zone? Are you frustrated with the lack of structure in your important documents? You need a functional, harmonious, uncluttered home workspace!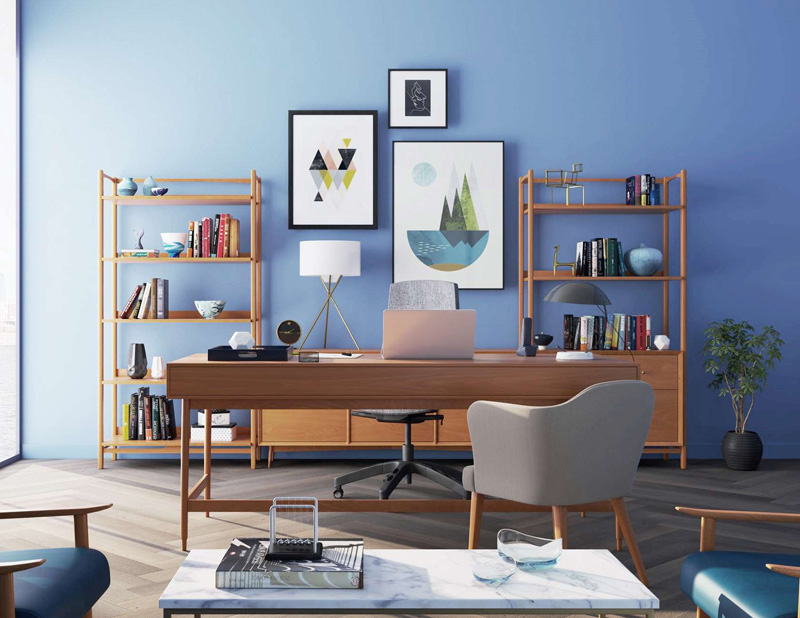 Choose a site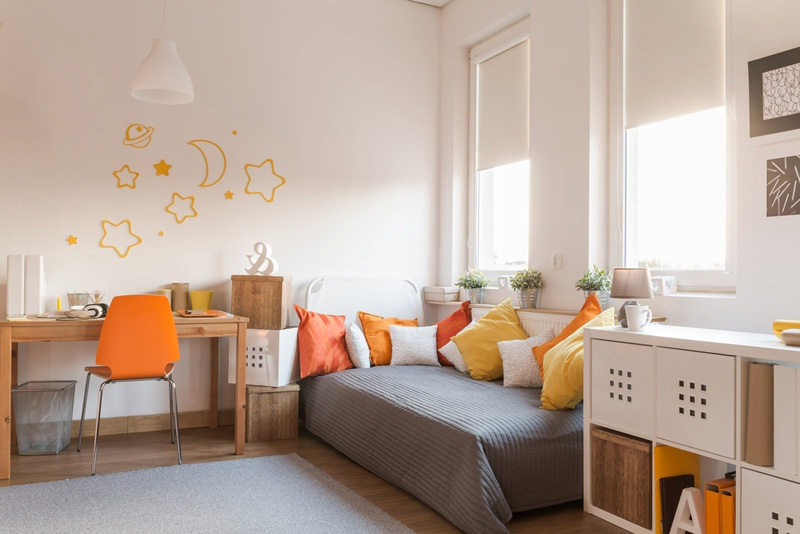 Your first and most important decision is choosing the location of your home office. Most of my clients in home design are convinced they have no room whatsoever for a home office, or if they do, they have trouble adapting a corner, or alcove into a functional work environment. They have difficulty visualizing and planning the area, and basically require some help setting it up.
Here are a few ideas along with some pointers to consider…
A home office in the guest room
Great privacy
Access to natural light
Electrical outlets already in place
Ideal for office with a computer
Make sure you have a strategy for storing away some of your work while guests are occupying the room.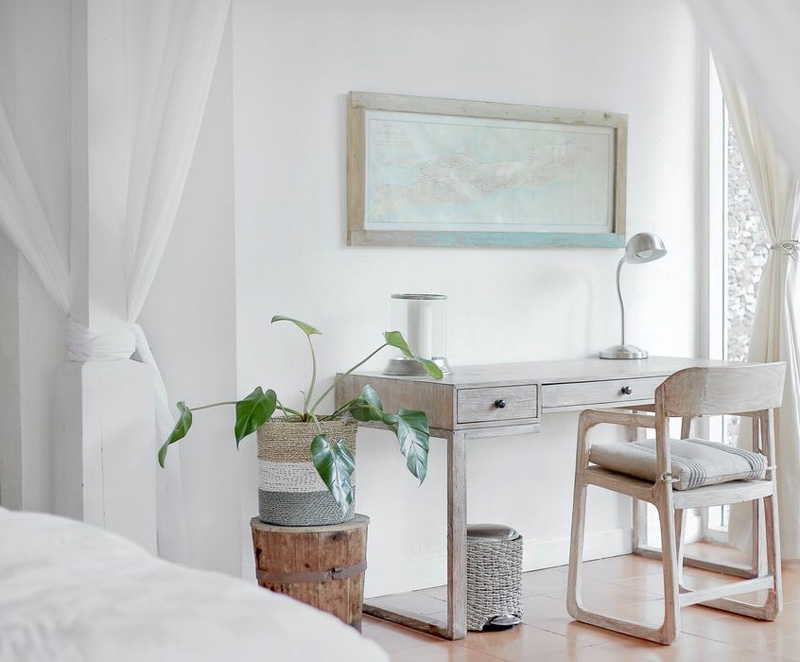 A home office in the basement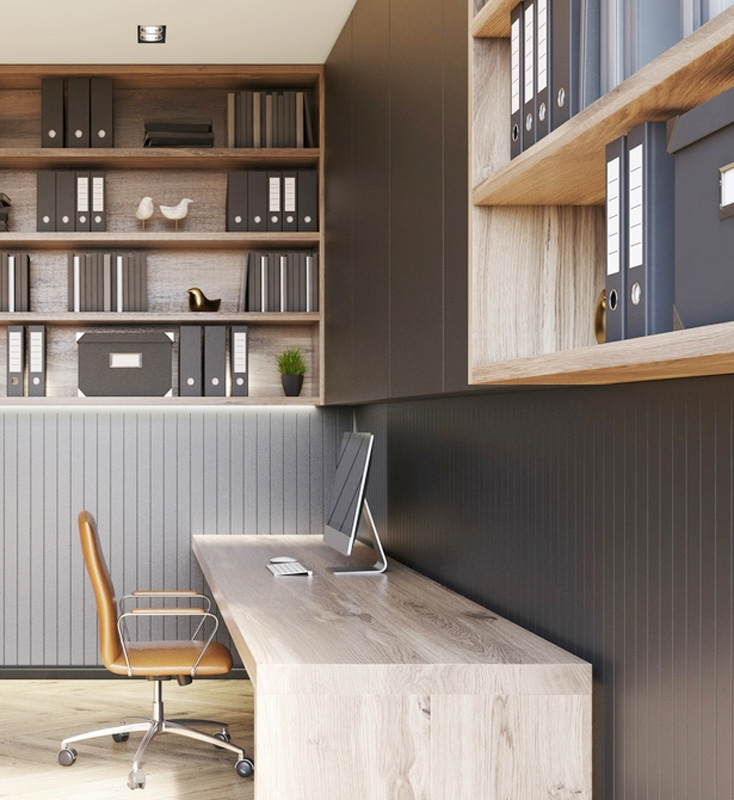 Great privacy and quiet if the home cinema is in another section
Access to natural light; try to position the work zone near a window
Electrical outlets already in place
Many possibilities for storage
A home office in the hallway
Best suited for household management work due to a lack of privacy unless you live alone
You may need to add lighting and an electrical outlet
Accessible to all family members
Infrastructures are already in place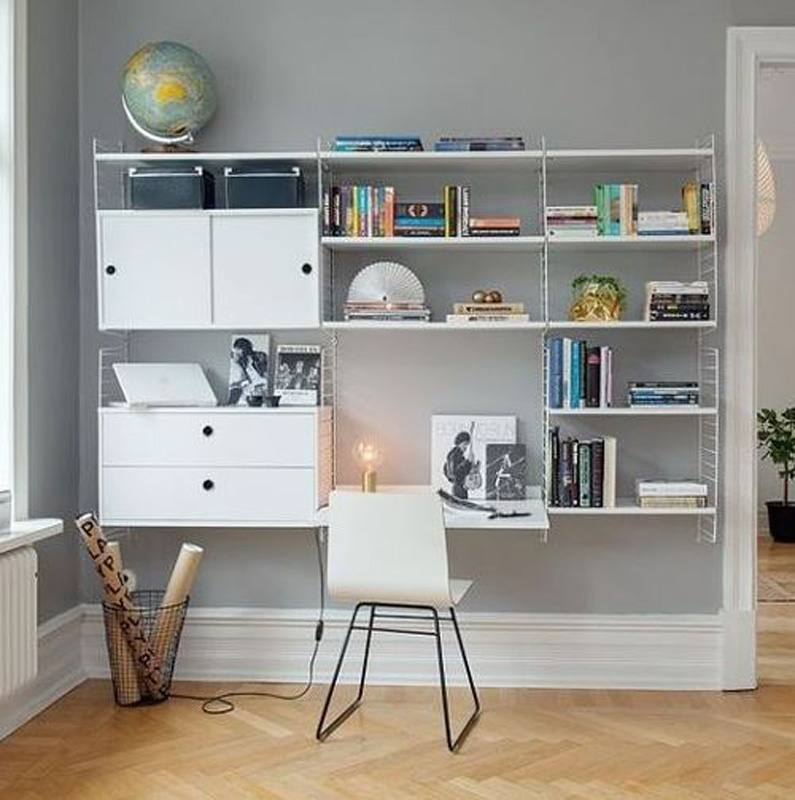 A home office under the stairs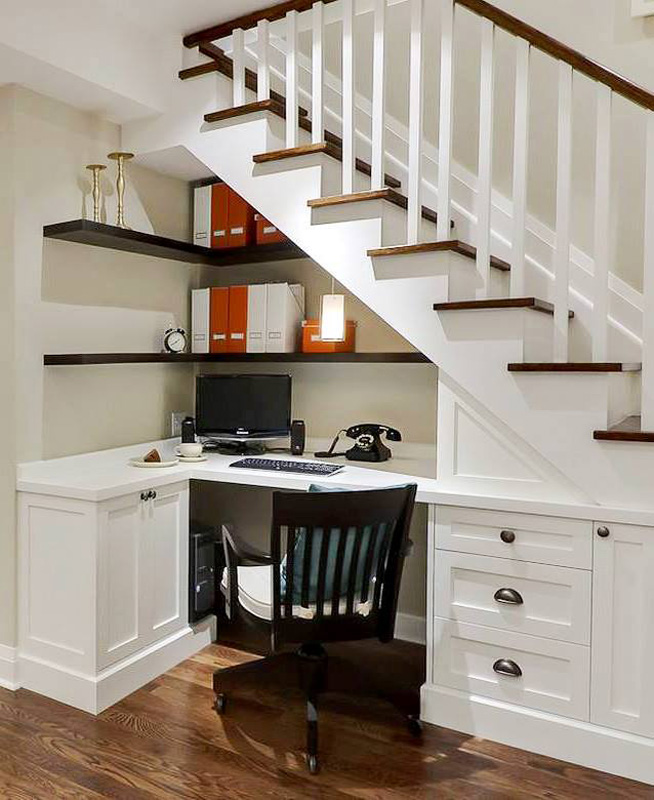 Optimizes unused space
Excellent when storage needs are minimal
Requires a bit more renovation and design work for demolition, finishing, lighting, custom integrated storage and Internet and electrical connections.
Unless this is the basement, there may be traffic and distractions.
A home office in the living room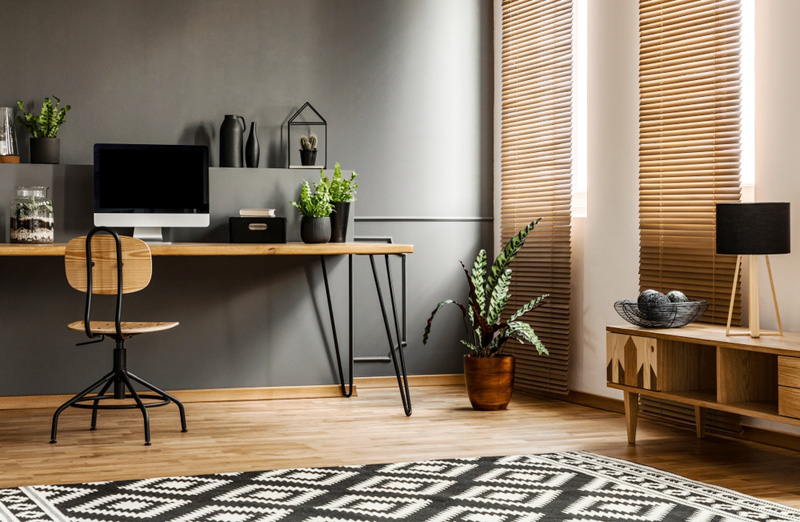 Suitable if you're able to create a work corner away from other activities
Electrical outlets already in place
Consider office components that match the style of the rest of the space seeing as the work zone will always be in view.
Have a strategy for storing away work clutter and paperwork.
A home office in a spare closet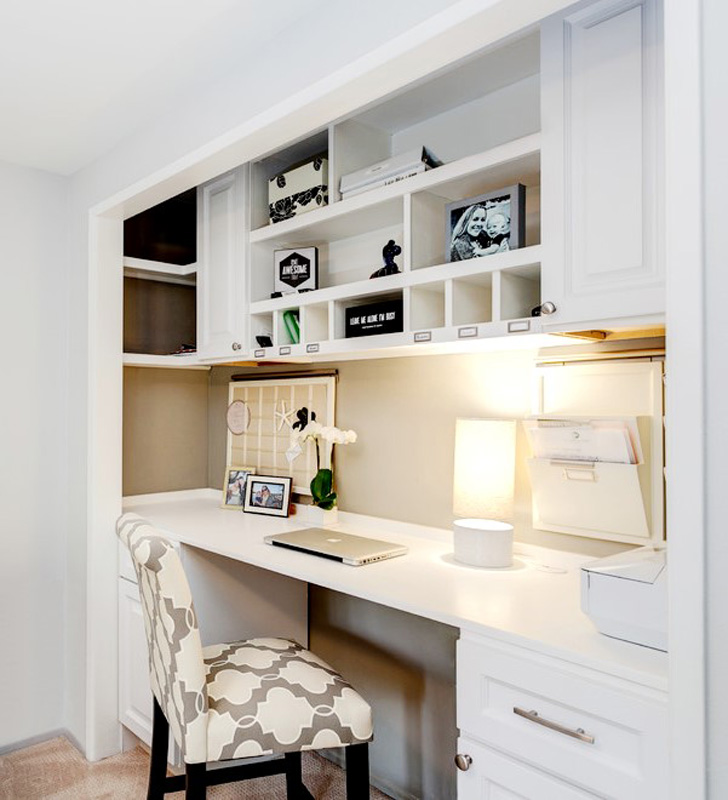 May be a candidate area if you do not require a large space
Work surface and storage can be cleverly incorporated
Can be easily hidden away behind a closed door when not in use
After you've pretty well decided the most logical place to set up your workspace, the next step in home office design is to start putting your plans on paper. You may consider consulting a trained professional for the development of personalized filing or storage systems that will be easy to maintain. They should also be connected to ergonomically minded specialists with the skills to recommend products tailored to your unique needs, considering your budget, and space limitations.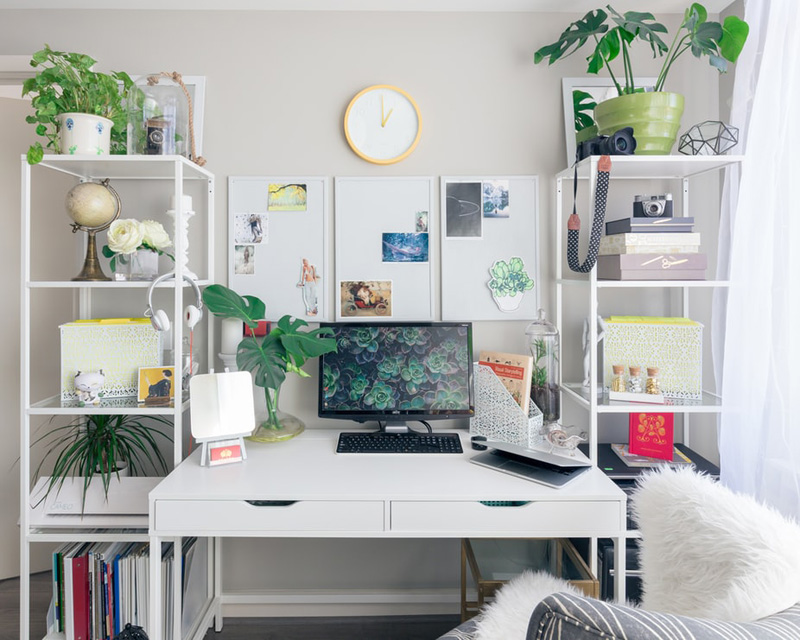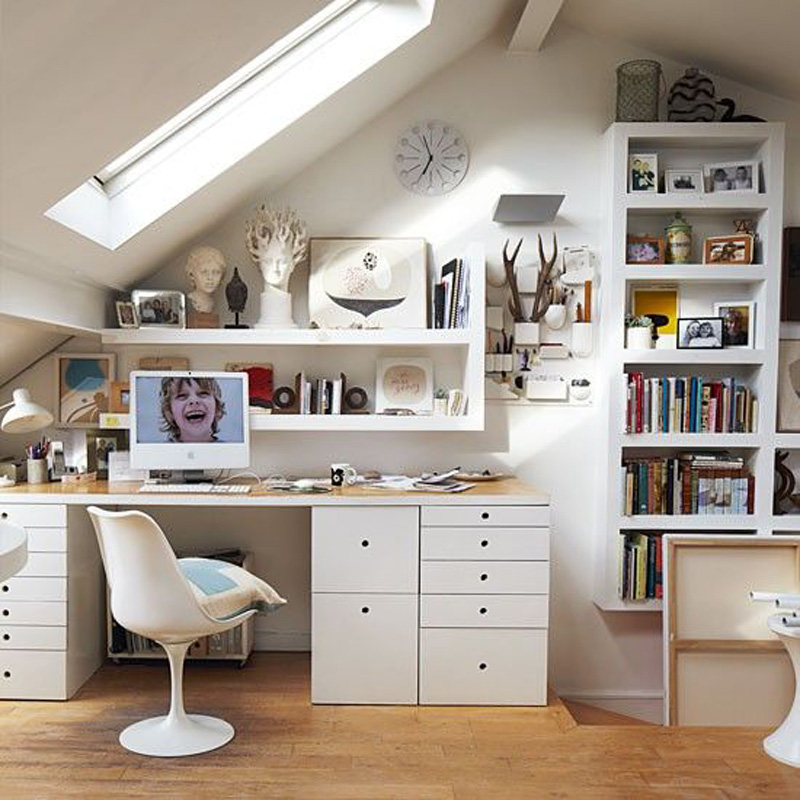 I rarely come across clients who are completely satisfied with their home workspace. Hopefully, some of these ideas will trigger your own brainstorming session and motivate you into action. One thing is for sure, you will certainly feel better when everything you need is accessible and functional, whether it be for your professional, administrative, or family budget needs, everyone likes to feel structure in this zone, but it also must be easy on the eyes, it is HOME, after all!
You would like to adopt some of these ideas in your own space but you don't know where to start?
Contact us to transform your home or office according to your style, your budget and your specific needs. By discussing your project we can provide you with relevant information concerning our services, the process and our design fee.
Click here to contact us.