Most of our rooms require clever strategies to organize clothing, books, files, important documents, kitchen items and electronic components. The problem arises when every surface becomes cluttered and we begin to feel overwhelmed!
We will have a look at some great shelving available in a variety of styles and for every budget. We will also have a quick glance at the major shelf categories so you can identify which type of shelf will best meet your needs. You will then be inspired with shelf ideas for every room in the house as well as the office. Shelves can be purchased off the shelf, ordered online or custom made, like these ones. These rustic industrial shelves were custom designed and built out of recycled barn wood and welded steel. They were then ceiling mounted.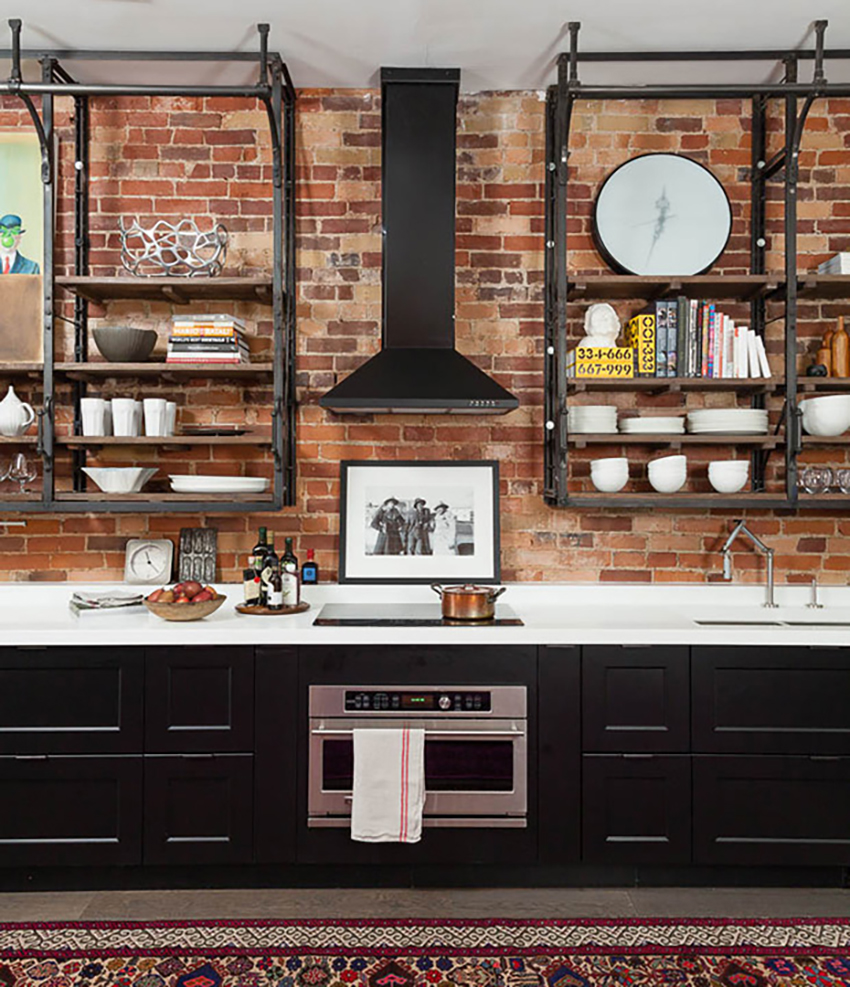 Industrial shelving available
at Versa Style Design
Shelves are split up into 6 major categories
Free standing shelves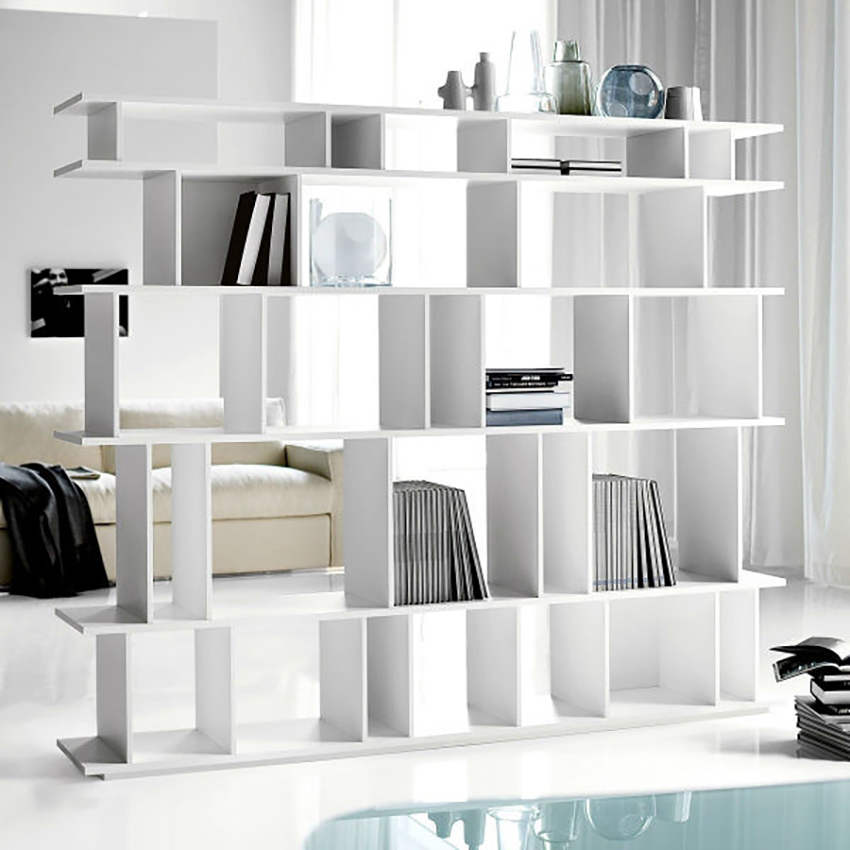 Without any back panels, open free standing shelves can also play the role of room divider.Light passing through the shelves into the other zone gives a much lighter feel than a solid division. The trick here is to avoid stacking and filling every shelf, maintaining a look that remains light, airy, paired back and roomy!
Open shelves
Open shelves can look great, but they can also be a problem. They must not be cluttered and disorganized. Here is a great looking custom built book-case that is fully open. Clients are always surprised when I suggest optimizing the wall space around a door. I believe it enhances the room architecturally and it adds valuable storage. Keep a little bit of empty space on the shelves to allow the items to breathe and remain un-cluttered.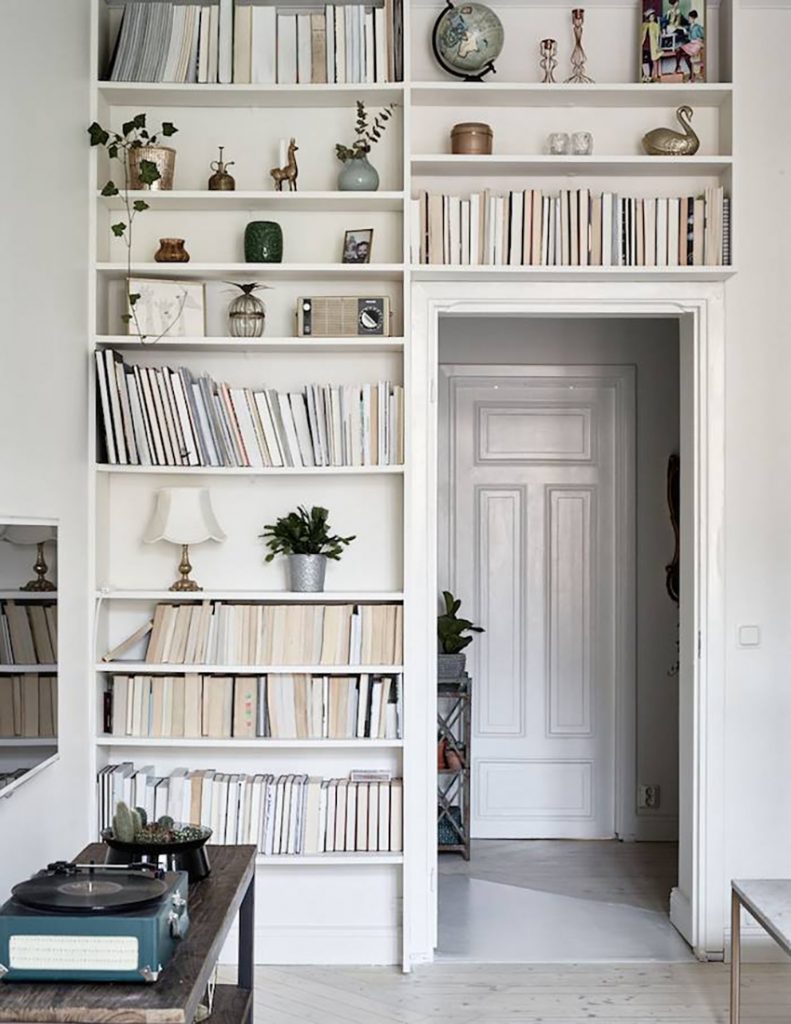 Closed shelves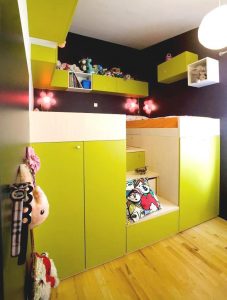 Closed shelves are perfect for quick and easy clean ups in kids' rooms and play areas. Control clutter and keep them organized with all this hide-away storage. Make sure they can reach the shelves so they can learn to keep their play zone, school books and clothes organized as they grow older. Custom shelving is a great way of optimizing small and compact spaces. Notice the steps are also pull-out drawers.
Wall mounted cubes and shelves
Create a zone exactly as you like in the shape and configuration you require. Modular systems like these ones were designed to adapt to your needs and are available custom-built or off the shelf in a variety of finishes and colours. Even within a small zone, you can quickly and simply create your own shelving. Wall modules help you save precious space and can combine open and closed storage, depending on your needs.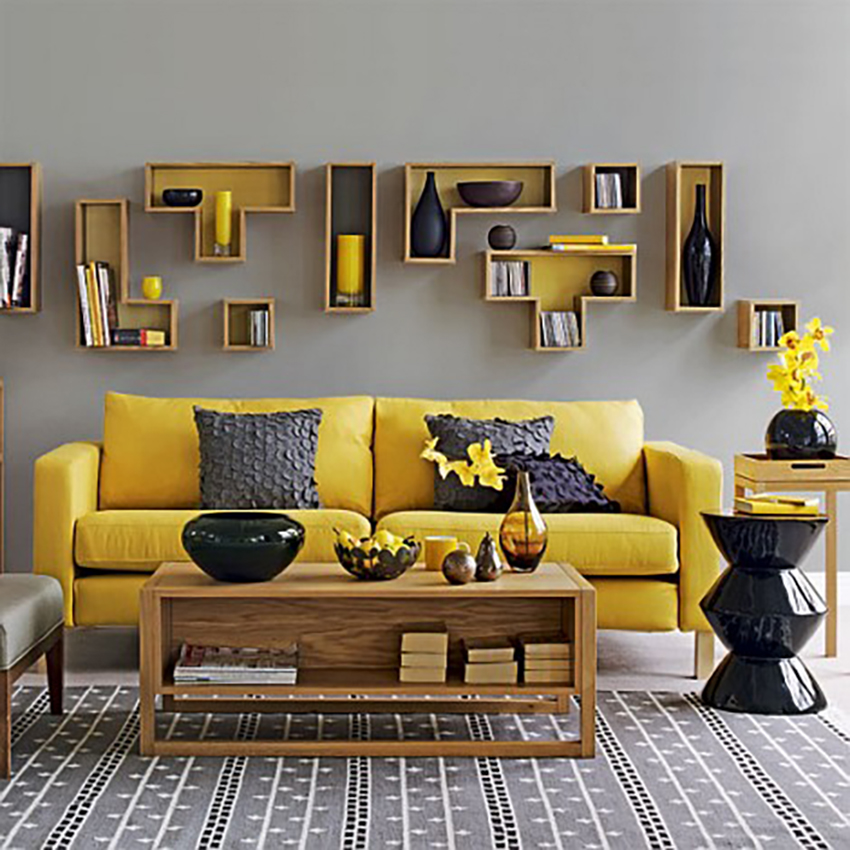 Sliding recessed shelves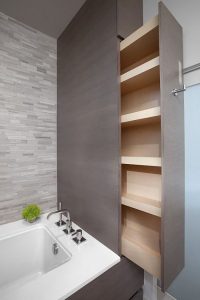 Recessed shelves are very high in demand for kitchens and bathrooms for clutter control. Hide away your cosmetics and cleaning products even if you have a compact bathroom. This custom recessed shelving was added at the end of the bath. You can also have recessed shelving made in the kitchen for your food, pots, spices and small cooking appliances.
Custom built-in shelves
These shelves are 'built into' the wall in between the vertical wall studs. You can also have built-in shelves surrounding your fireplace, near your bed for books and a lamp, as well as in the hallway for added storage.
Built-ins add instant style and elegance to a space. These are open niches for easy access, but many built-ins have nice doors with added moulding and chic handles.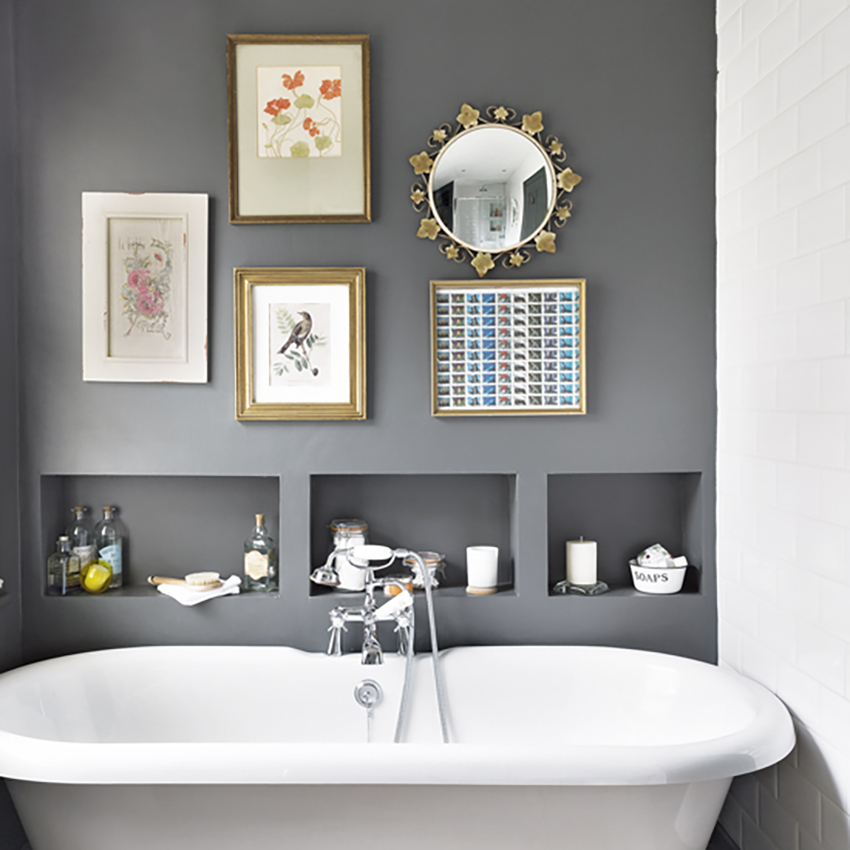 Here are some more ideas to inspire you; shelves that work hard and look great in a variety of materials and finishes.
Office storage modules and shelves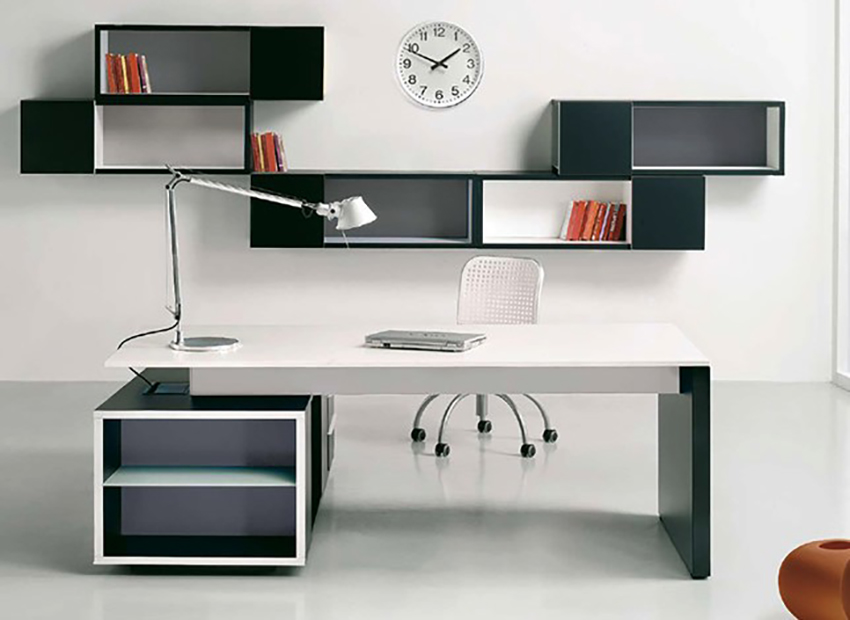 When assisting clients with their office installations I often recommend wall mounted storage modules. It seems we are often lacking in floor space so getting things off the floor increases traffic flow and productivity. Evaluate what can be stored behind closed doors or drawers and what should be exposed on open shelving allowing for frequent and easy access.
Industrial style recycled wood shelves
Shelves for keeping the front entrance organized are priceless. These custom built recycled wood industrial style shelves (available at Versa Style design) were the perfect choice for a casual corner. Recycled and barn wood shelves can be ordered and built for every room in the home or office. They can also be wall-mounted with industrial pipes like these.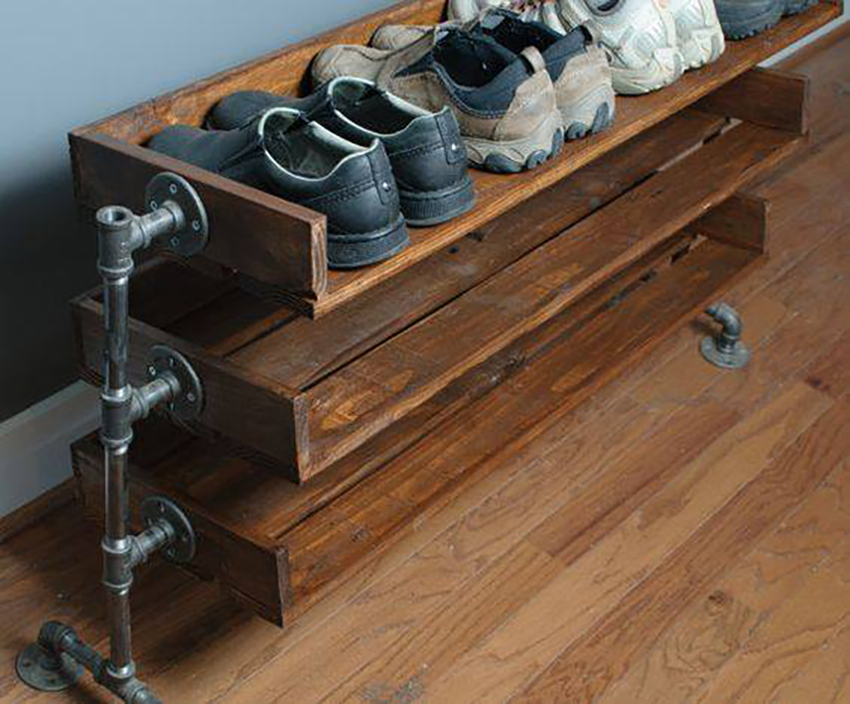 Open shelves for a teen's room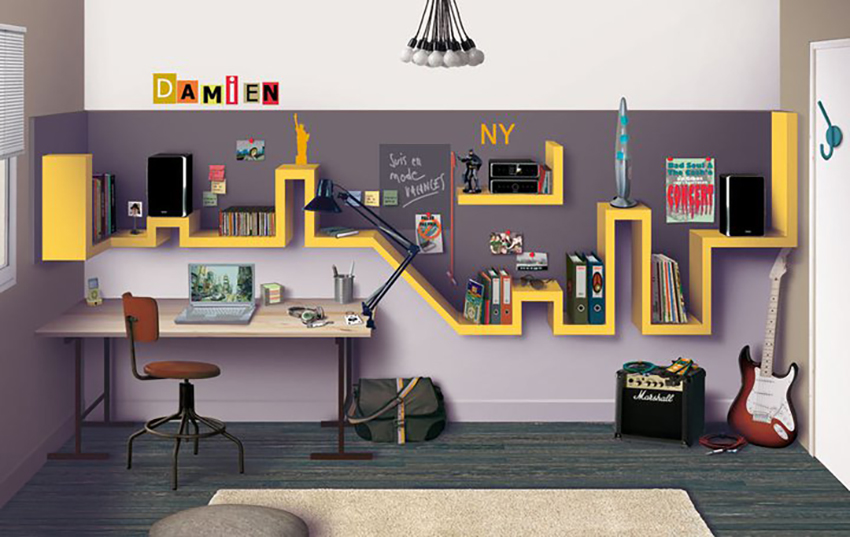 We clearly see in this 3D rendering how shelving can be totally unique and personalized without being excessively complicated to build. Add a bit of strategically placed paint and you've got a great zone sure to impress every young spirited person around! Functionality and coolness combined!
The garage and workshop
In these zones, typically the priority is function over beauty. In this work and hobby zone we see a great combination of opened and closed shelving, all highly accessible. The units are purchased and placed strategically to fill specific functions. Notice how the open shelving in the centre doubles as a handy work surface, and how by placing a higher unit on each side you create a natural working alcove and a wall for hanging tools.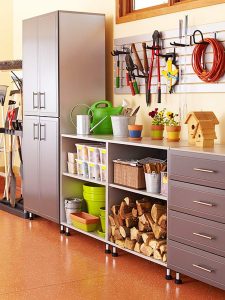 To conclude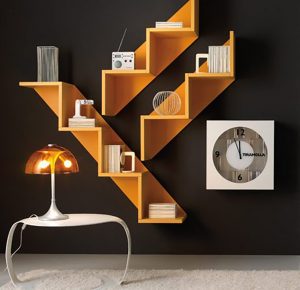 I am leaving you with a purely inspirational photo to demonstrate how when we present a great idea to a half-decent handy-man we can create shelving that is truly unique, functional and great looking without being necessarily expensive.
You would like to adopt some of these ideas in your own space but you don't know where to start?
Contact us to transform your home or office according to your style, your budget and your specific needs. By discussing your project we can provide you with relevant information concerning our services, the process and our design fee.
Click here to contact us.
Get more ideas on shelves, storage ideas and tips for staying organized here: