When standing before an infinite selection of tones and colours, how does one choose? Well, professionals in design tend to refer to the chromatic wheel of colours (developed by Newton) in developing harmonious colour combinations that just work.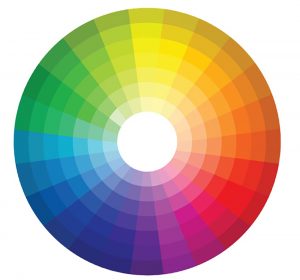 With the goal of demystifying the technical jargon as well as giving you added confidence, I will share with you tips so you can succeed in using the different colour palettes available to you. I will also show you great spaces so you can visualize all the styles and colours to find the option that fits your personal style!
The Analogous colour palette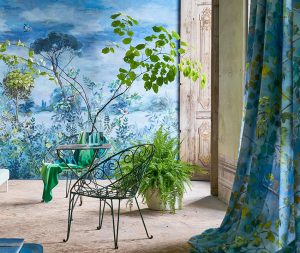 Fabric and wall-covering from Versa Style Design.
The Analogous colours are the ones right next to one another on the wheel. This living room, for example, is composed of blue, blue-green, and greens. Our eye perceives the familiarity and easy blending due to the fact that they are so near to each other in the colour spectrum.
In creating concepts, designers often use the analogous palette to create great colour schemes because of their similar or common denominator colours. The spaces just end up being super coherent with a unity and flow throughout. If your desire is for a serene and calm mood then choose the cooler side of the colour spectrum, that is the side of the blues. If, however, you prefer a warm and dynamic space, then consider yellows, orange shades . You can greatly influence the ambience and feel of a room in this way.
The monochromatic colour palette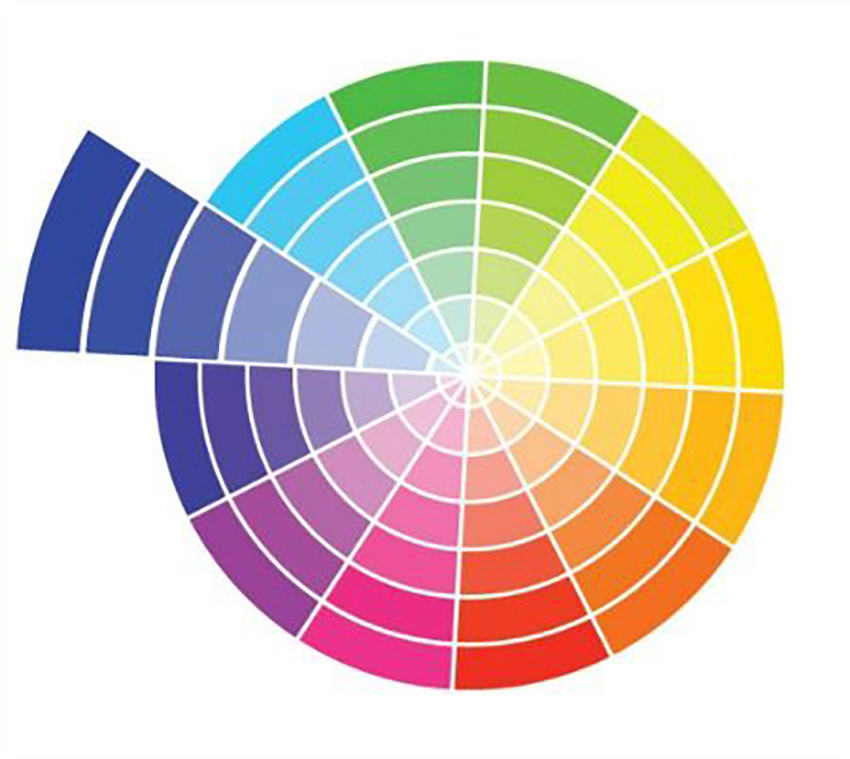 The monochromatic color scheme uses variations in lightness and saturation of a single color. If you isolate anyone of these colour strips, you will find yourself with a perfectly harmonized monochromatic colour palette provided by the paint manufacturer. The foundation or true colour is the centre one, with either white or black added to create varying intensities towards a lighter tone or a darker shade.
This scheme looks clean and elegant and the colors go well together, producing a soothing effect. The monochromatic palette is very easy on the eyes, especially with blue or green hues. The primary color can be integrated with neutral colors such as black, white, beige or gray. However, it can be difficult, when using this scheme, to highlight the most important elements.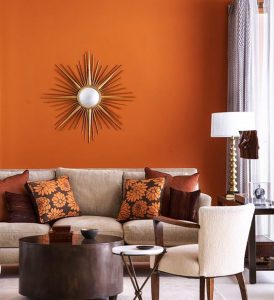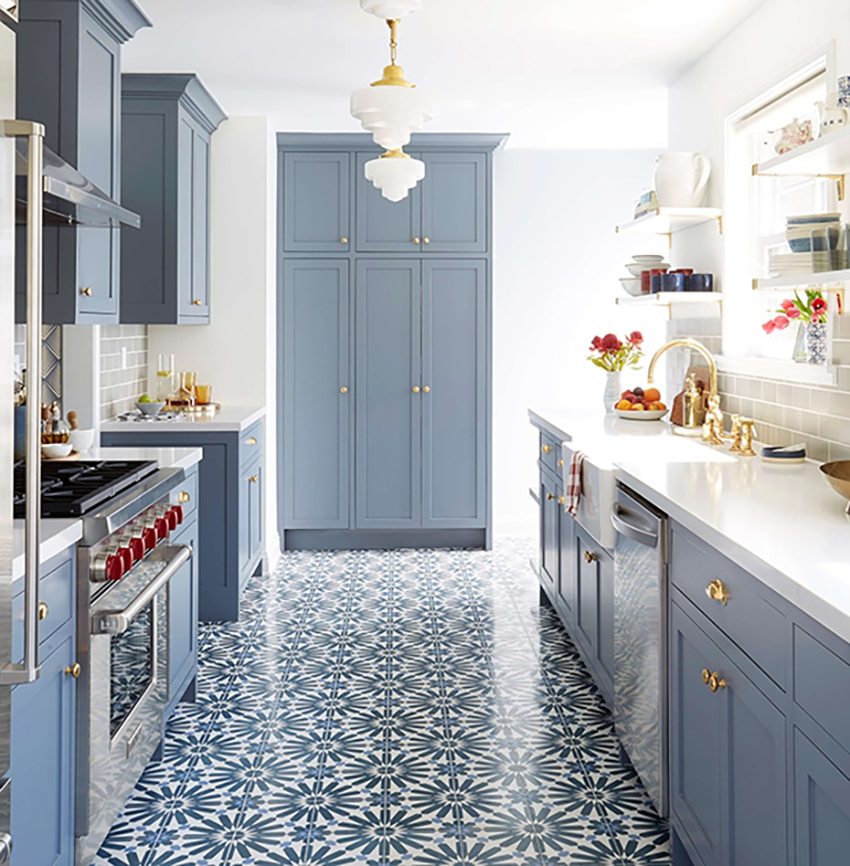 The advantages: You can't go wrong; the manufacturer provided a fool proof selection process for the monochromatic palette. Also, the monochromatic scheme is easy to manage, and always looks balanced and visually appealing.
The challenges: The space may be too bland, missing that 'WOW' factor unless some contrasting tones are integrated such as the white that was added in this kitchen.
Blue decreases the pulse rate, and lowers body temperature. Blue also causes the body to produce calming chemicals, so it is great to use in rooms where relaxation is desired. People are also more productive in blue rooms, so if you need a little kick in the pants, try blue for your home office.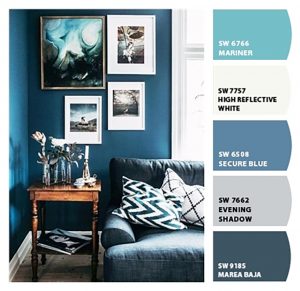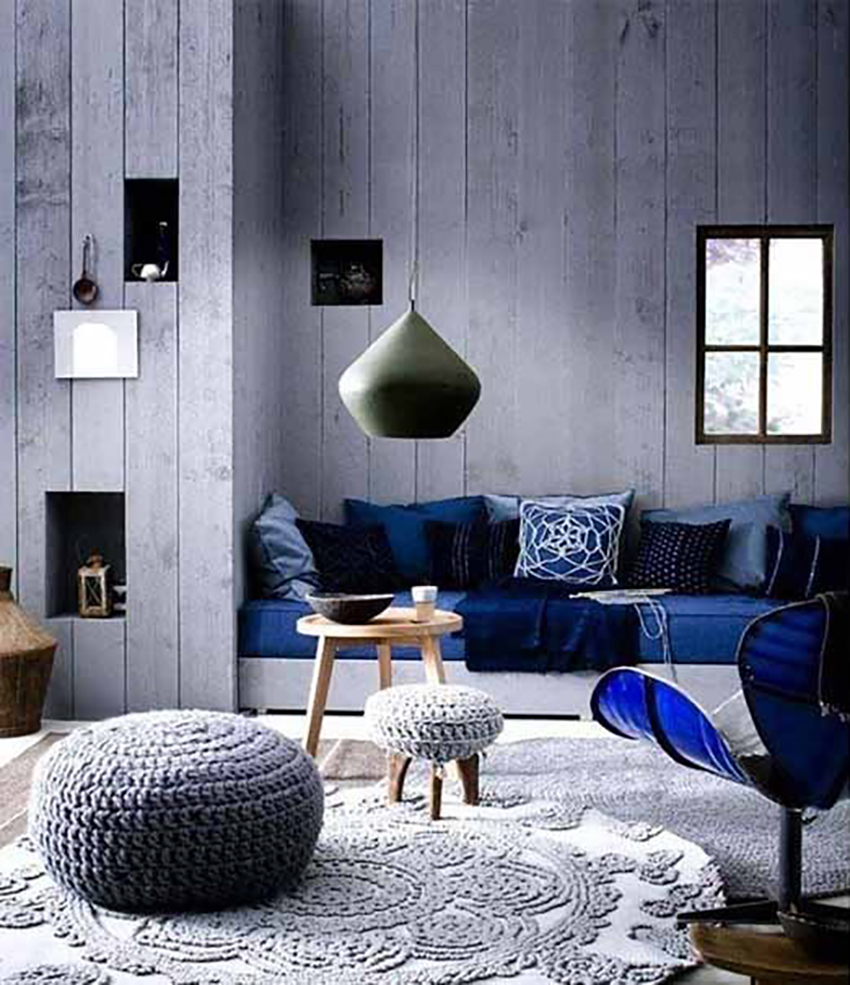 It is clear that the monochromatic palette is far from being limited in the options it offers to the homeowners who are ready to make a bold statement as well as to the more reserved types.
A good place to start would probably be to evaluate which pieces you would like to hold on to, and use them as a foundation for building up the rest of the concept or design. Ex: If you already own a blue sofa or armchair, why not continue with more blue like this gorgeous living room?
Complimentary Colour Palette
Two colours opposite each other on the colour wheel are a 'Contrasting' or a 'Complementary' scheme. This scheme delivers an exciting interplay of colour. Depending on the strength of the selected colours, the look may range from playful to dynamic. Areas that are most suitable to this scheme are entry areas, living rooms, children's rooms and kitchens where you wish to create a more spirited interplay of colour.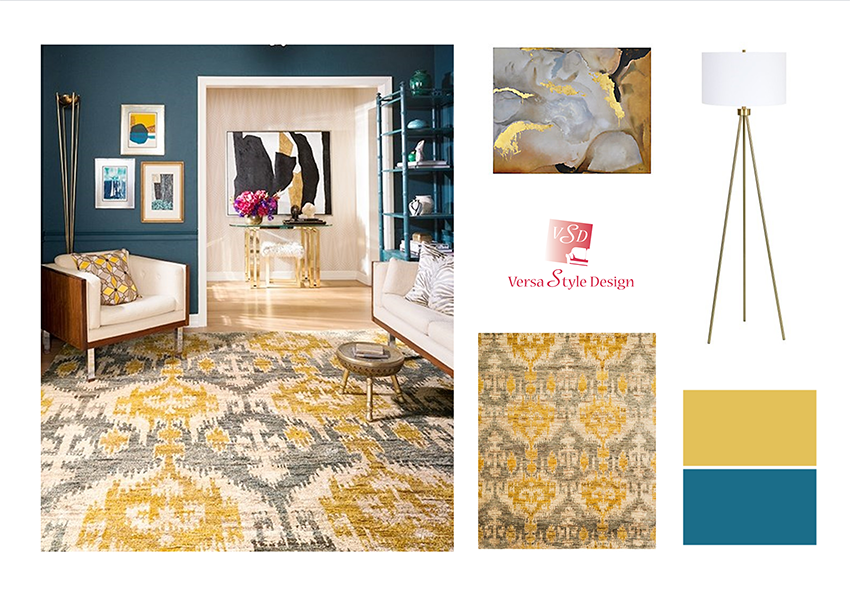 Area rug, lamp and artwork from Versa Style Design.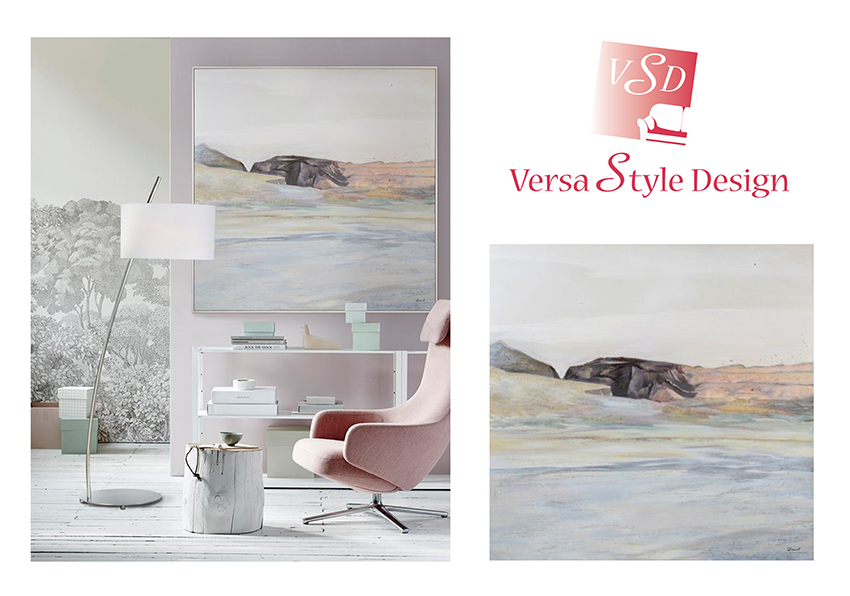 Wall-covering, accessories and lamp from Versa Style Design
If you still lack a bit of confidence, contact us. We will effectively evaluate, on sight, the existent natural and artificial light which greatly influences the intensity of a colour. This will prevent surprises or disappointments as well as provide you with some pretty handy colour tools that you can take along shopping for items and choosing paint colour.
You would like to adopt some of these ideas in your own space but you don't know where to start?
Contact us to transform your home or office according to your style, your budget and your specific needs. By discussing your project we can provide you with relevant information concerning our services, the process and our design fee.
Click here to contact us.