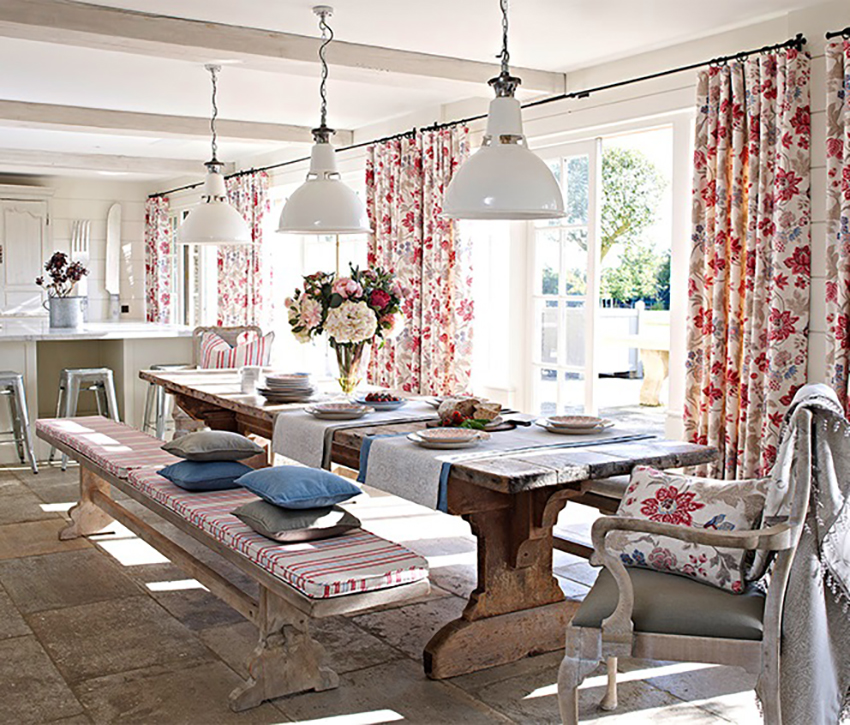 This kitchen and dining area has high ceilings, but we are not all so fortunate! Some of our small rooms can feel cramped! When you don't have a lot of square footage in a space, you can help it along with a few 'tricks of the trade' to at least make a room seem like it is more spacious!
You can create the illusion of higher ceilings – and achieve a more spacious atmosphere with these four valuable tips:
1. Use taller baseboard molding
Larger molding on the floor makes the walls look higher.Standard baseboards are about 4 – 7 inches in height, but you can find these moldings up to a foot high. There are many materials and styles from which to choose.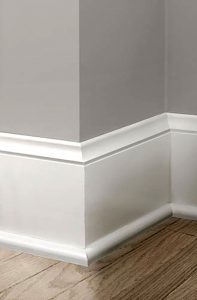 2. Paint the ceiling to match the walls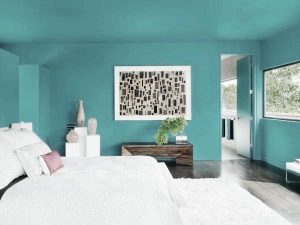 Most homeowners assume that the ceiling should stay white to make the room seem larger. However, if the walls have color and the ceiling does not, there is a strong visual break where they meet. This accentuates the low ceiling. If you paint your ceiling to match the walls, it fools the eye, and the ceiling will appear higher.
3. Make sure you have adequate lighting.
This basement, as with most, had a low ceiling, so careful consideration was given to drawing the eye to certain areas, and away from others. Position adequate lighting in all the corners and extremities. A dark corner won't appear, thereby making the wall seem shorter.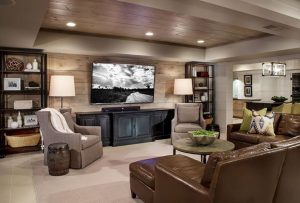 4. Use vertical lines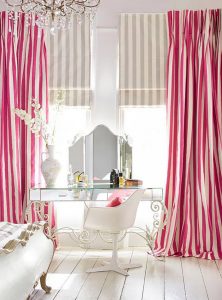 To create a taller appearance in a room, use vertical lines – and avoid horizontal lines – wherever you can. Choose window treatments that draw the eye upward, like fabric panels installed from the ceiling to the floor (see the first photo in this article), long cascades, or vertical blinds.
Look for wallpaper or furniture that has vertical lines or you can paint a tone-on-tone striped pattern on the wall for an elegant look that adds height.All of the gorgeous wallpapers and fabric featured in this article are available through Versa Style Design.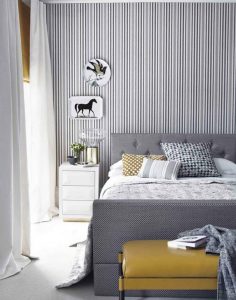 You would like to adopt some of these ideas in your own space but you don't know where to start?
Contact us to transform your home or office according to your style, your budget and your specific needs. By discussing your project we can provide you with relevant information concerning our services, the process and our design fee.
Click here to contact us.