Planning your child's room comes with a lot of decisions, priorities and necessities. Planning a room that grows along with your child is an even greater challenge but can help you spend less time and money stressing over what's next. Check out some of my tips for inspiration.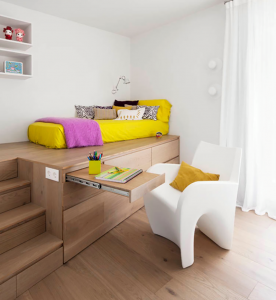 Wall storage that evolves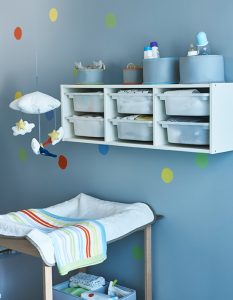 Keeping necessities within arm's reach is essential. This Ikea Trofast wall storage will keep you from a desperate hunt and will save time during late-night changing. Bins and baskets on the wall above the changing table are out of baby's reach but easily within yours.
Later, when your child grows up, you can mount the same storage bins at a child-friendly floor level for toys and fun! This will also help your child learn about staying organized.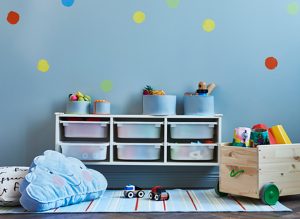 A functional study area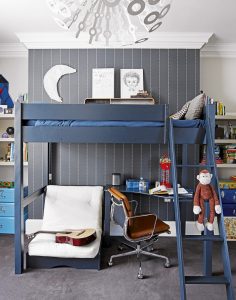 The most essential element of any desk, whether it's for kids or adults, is smart organization. They'll be spending a ton of time here reading, learning their numbers, exploring new ideas and using their imagination. Create a space that makes it easy to focus on one thing at a time.
Optimize the wall
While their first assignments might be tough, getting organized doesn't need to be. Try combining wall storage above their desk for stationary, a desk organizer for papers and a corkboard to easily find their schedule. This is all from Ikea.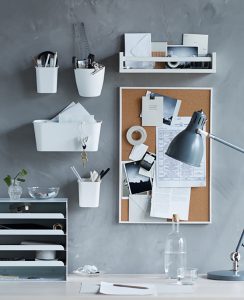 Display your child's passions and interests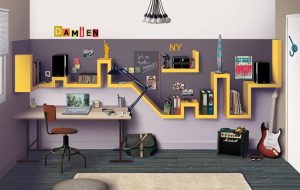 Self-expression is a part of a child's life, so why hide important personal items that they really like? Here, custom open storage displays mementos and interests in a creative and edgy way.
Organize their sports equipment
Their room is cluttered with sports stuff? One answer might be to "gamify" their storage. Bins make easy baskets for balls and sports gear, and are easy for kids to score into. A couple of wall shelves and cubes for helmets and clothes and they're all set.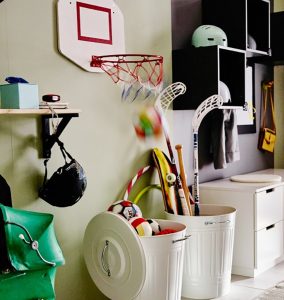 You would like to adopt some of these ideas in your own space but you don't know where to start?
Contact us to transform your home or office according to your style, your budget and your specific needs. By discussing your project we can provide you with relevant information concerning our services, the process and our design fee.
Click here to contact us.