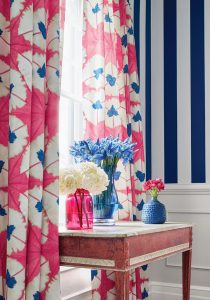 Window treatment isn't only stylish, but it is also beneficial for greater privacy as well as insulating from the cold in the winter and the excessive heat of summer. There is a vast array of options to help you update your space with elegance and add that final design touch.
Whether billowing sheers, decorative panels, heavy curtains, classic or daring styles, here are a few ideas to inspire you…
Sheers on a track
Soften up the hard edges of the room with ceiling-mounted sheers. Sheers have the advantage of dimming the natural light without over-encumbering the window with excessive fabric, colours or patterns. I often recommend sheers when privacy is not an issue during evening hours. They are also a great solution for hiding an ugly view such as a wall or alleyway. Naturally, you always have the option of opening them partially or 100%.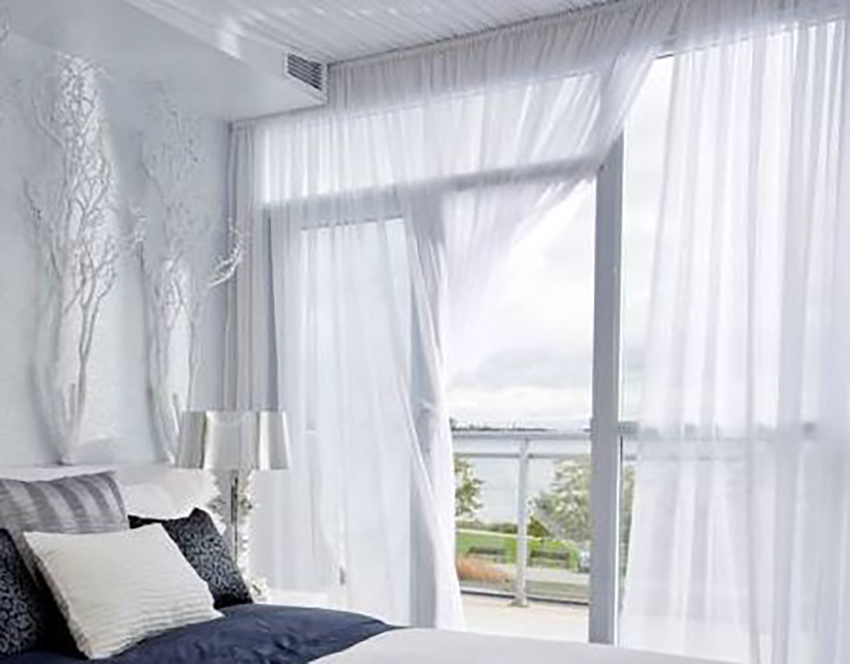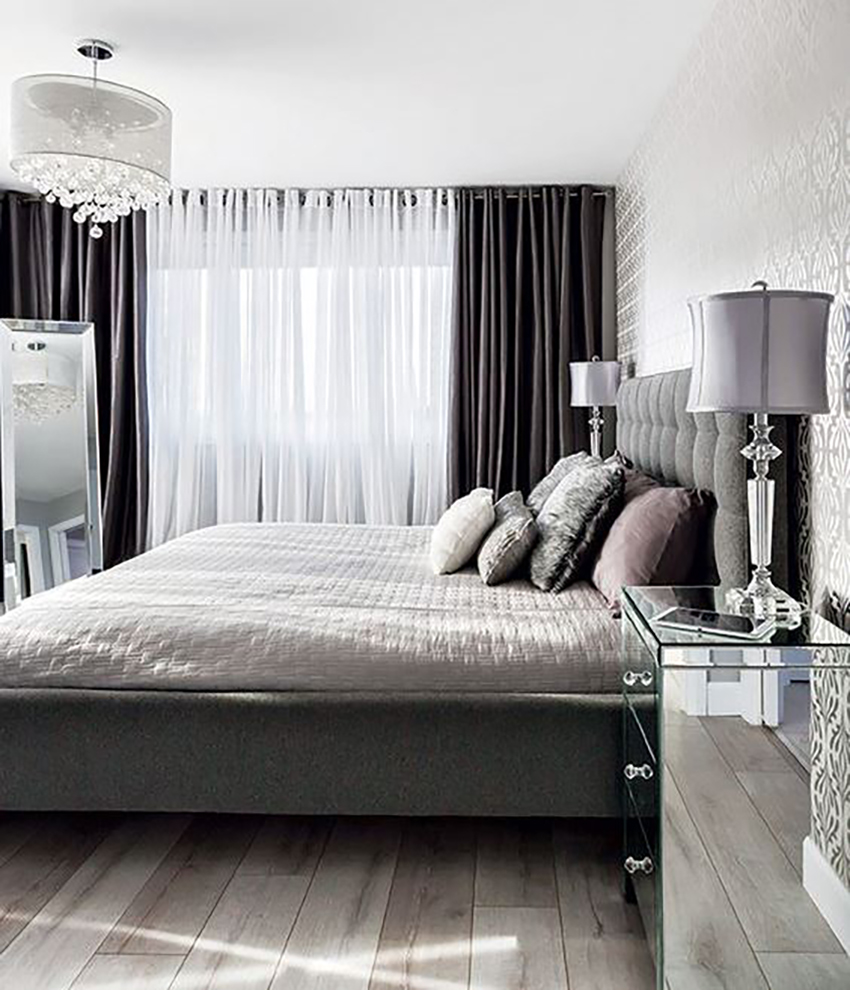 Because sheers are very pared back and minimalist in style, it may well be possible that you find there is a design element missing. In this case, go ahead and add a decorative panel at each end to add the final touch. By adding these panels as an extension over the wall, you can give the illusion of a wider window and you are not blocking any of the natural light. If you feel a need for greater privacy or light blockage, add a second pole with an opaque fabric curtain. With a sheer and a curtain, each on their own pole, you are certain to have the perfect dose of light or privacy throughout the day and night.
Heavy curtains
Even though most window treatments provide a measure of insulation, heavy curtain fabric offers the thickest barrier against the frigid cold of winter and the hot summer sun. The thicker the fabric, higher will the degree of insulation be. Heavier window fabric also has an acoustic factor that reduces noise from outside, ensures complete privacy and blocks 100% of the light coming in, especially when doubled with another backing layer.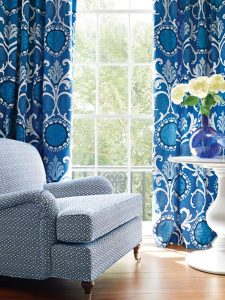 For arched windows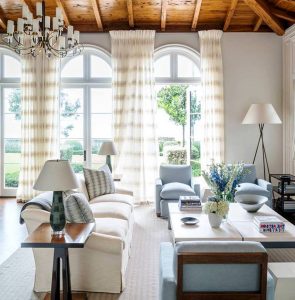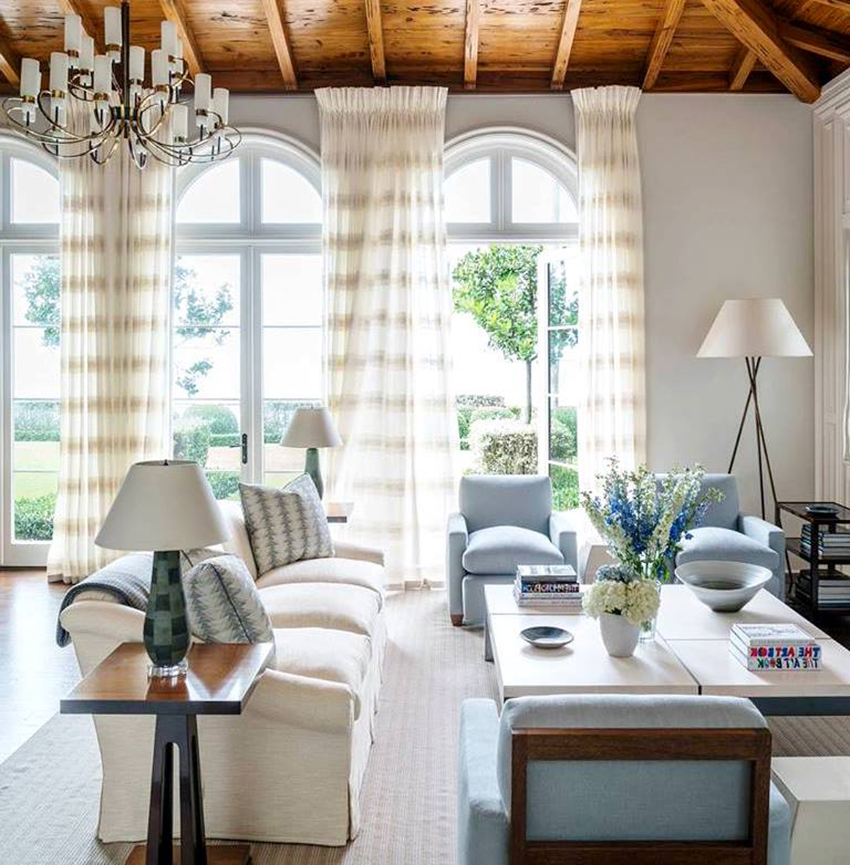 Treat your irregular windows (arches, circles, diamonds etc) as though they were angled like regular windows. For higher ceilings, suspend the curtain rods as high as possible, so that when they are open, they really enhance the appearance of the architecture. For curtains suspended from a higher than normal height, make sure the sliding system is easy and fluid. And for ultra high curtain poles, the best way to go is with a motorized system.
For modern bay windows
Contrary to small windows, bay windows can quickly create a lack-of-privacy problem if they are not covered with opaque fabric during the evening hours. Choose curtains that are doubled with a backing of fabric so that you are guaranteed 100% privacy with people walking and driving by. This type of fabric is very warm and inviting and very practical for blocking out some of the winter chill. For a sleek, discreet and modern look, use ceiling tracks.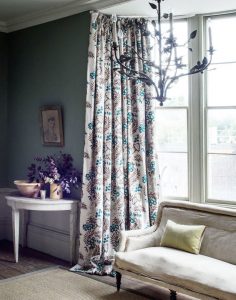 For traditional bay windows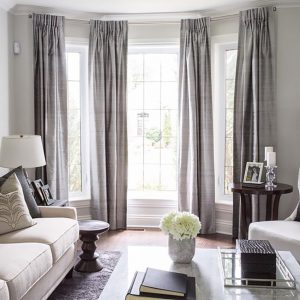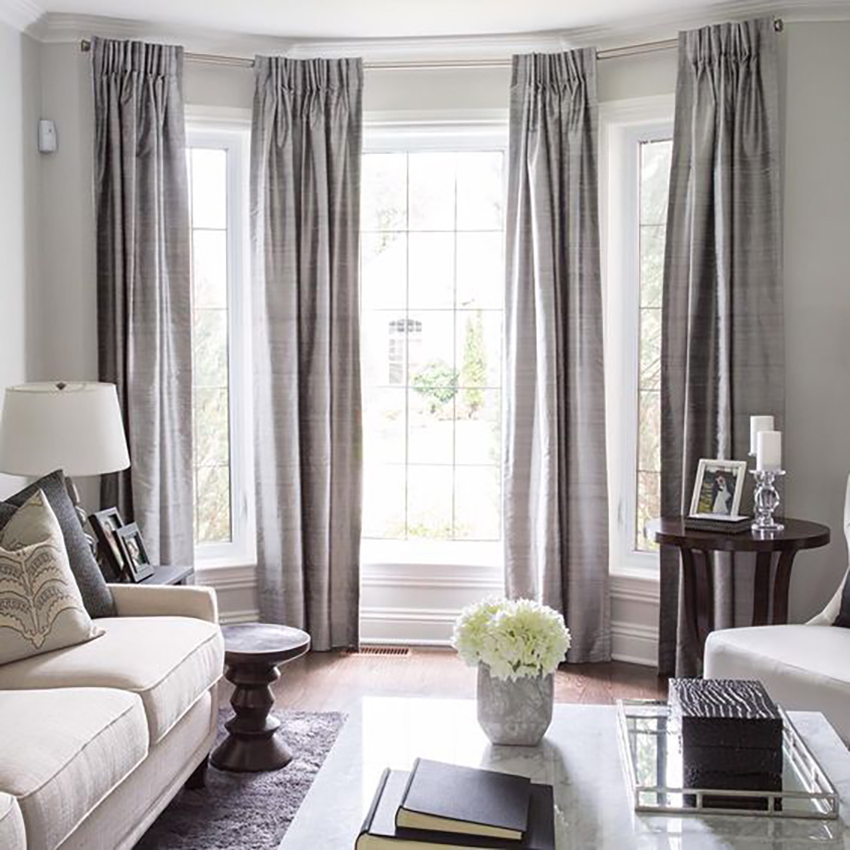 Install custom poles that follow the shape of the windows, or several poles and attach them with elbows at the joints. Position the fabric so it hangs in the corners : these columns of beautiful fabric will truly highlight the architecture as well as the height of the ceiling, making it seem higher. Make sure the hanging system slides easily and fluidly.
This ends my article on curtains and sheers. My next blog will address blinds and shutters for every room.
You would like to adopt some of these ideas in your own space but you don't know where to start?
Contact us to transform your home or office according to your style, your budget and your specific needs. By discussing your project we can provide you with relevant information concerning our services, the process and our design fee.
Click here to contact us.