A well-designed closet or walk-in is crucial to eliminating clutter and maintaining organization in the bedroom. Good planning and observation skills will help you maximize every square inch of available space.
Modular storage, adjustable storage, shelves, drawers, rods, hanging storage, hooks: there is a whole range of storage solutions to optimize closet use. Here are a few ideas to help you make the choices that will best meet your needs.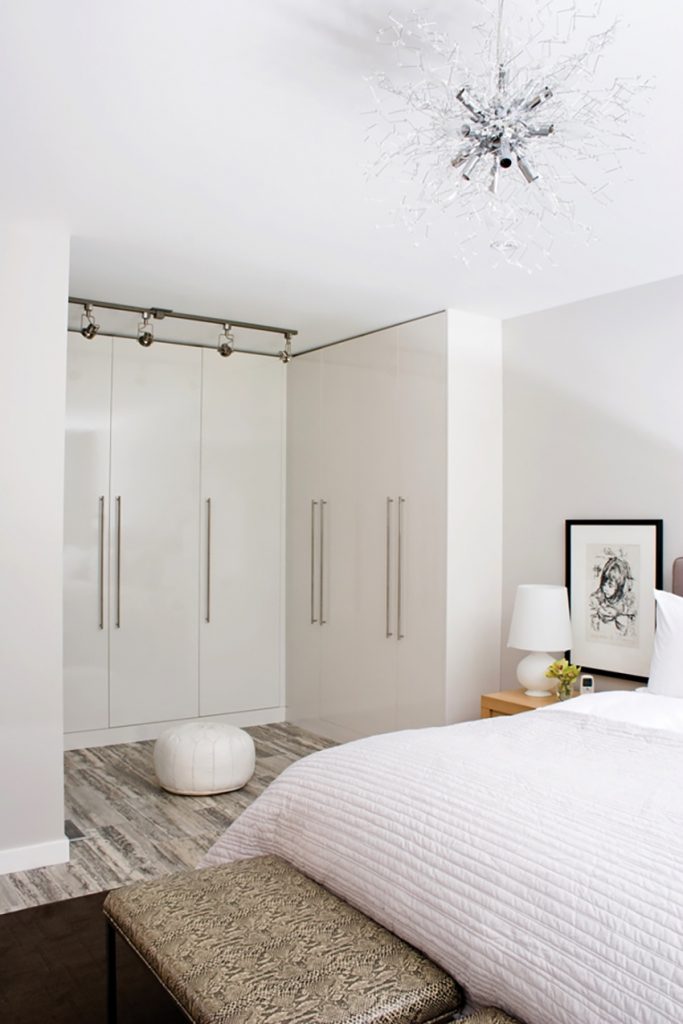 Measure the available space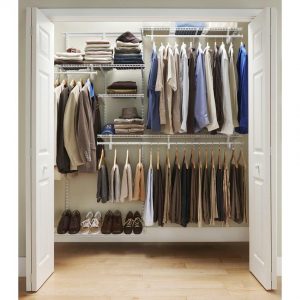 Measure and make a note of the size of each closet in the house: width, height, depth and the space taken up by shelves and doors. These measurements will help you decide how you can best make use of each closet.
Calculate the space needed
To determine the space you need, sort items into categories. Then, next to each item make a note of its approximate size; this will give you a fair idea of the space required. Remember to allow for 5 cm between pieces of clothing; lack of space and ventilation can lead to stuffy smells and unwanted creases.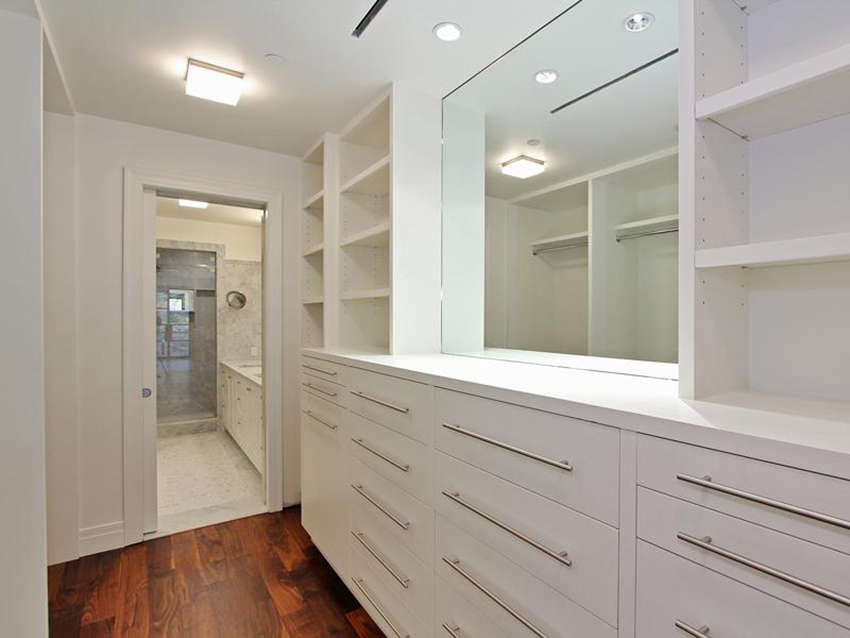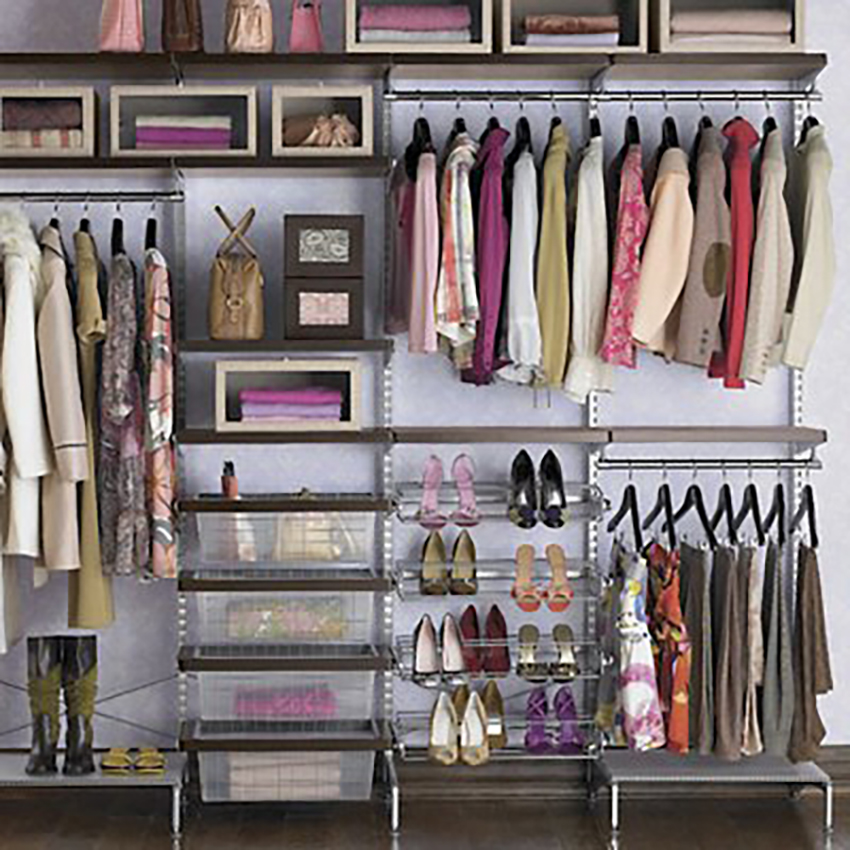 The best space saving trick I use is: Double up your closet rods, one above the other, to double your hanging storage space for short clothes such as shirts and blouses;
If you don't like how your storage space is organized, you probably won't use it properly (i.e. put things away). There are different ways to store an item (hanger, basket, shelf), and your choices should reflect your personal preferences. Of course, take into account the item's size, closet doors, etc.
Modular Systems
Durable, high-quality storage solutions such as modular systems are recommended if your needs, storage habits and style of clothes to be stored are fairly stable. You can have this custom designed and built. Prefabricated systems are also available in simple and easy-to-build solutions. You can maximize your available space and adapt the closet to accommodate the items you want to put there.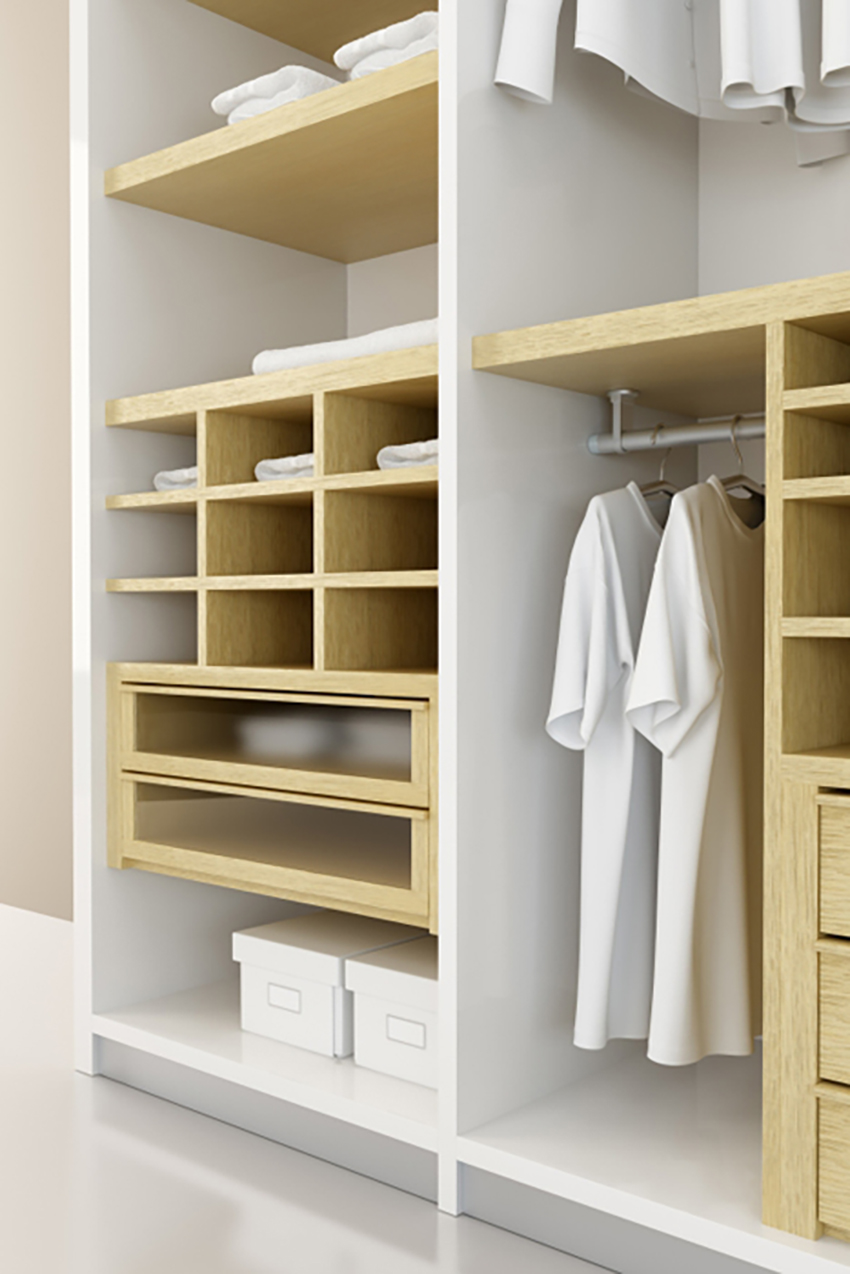 With this type of storage, you usually start with base units, the standard and corner units, which you can superimpose. To these base units and closet rods you can add drawers of varying sizes, stationary or sliding shelves, cubic organizers, doors and different racks for shoes, pants, jewellery and belts, etc.
Adjustable Shelves
Adjustable shelves provide maximum versatility. Because their configuration and design makes them easy to adapt to a given space, adjustable shelving systems represent a versatile solution that is ideal for rooms where needs are likely to evolve over time. Adjustable shelves are good value, easy to put up, very adaptable and require very few tools and building knowledge to install.
To conclude…
The modern closet has come of age. With the range of styles and storage solutions available, closets have become prominent features of a well-designed home. Take note: no more excuses for neglecting your closets!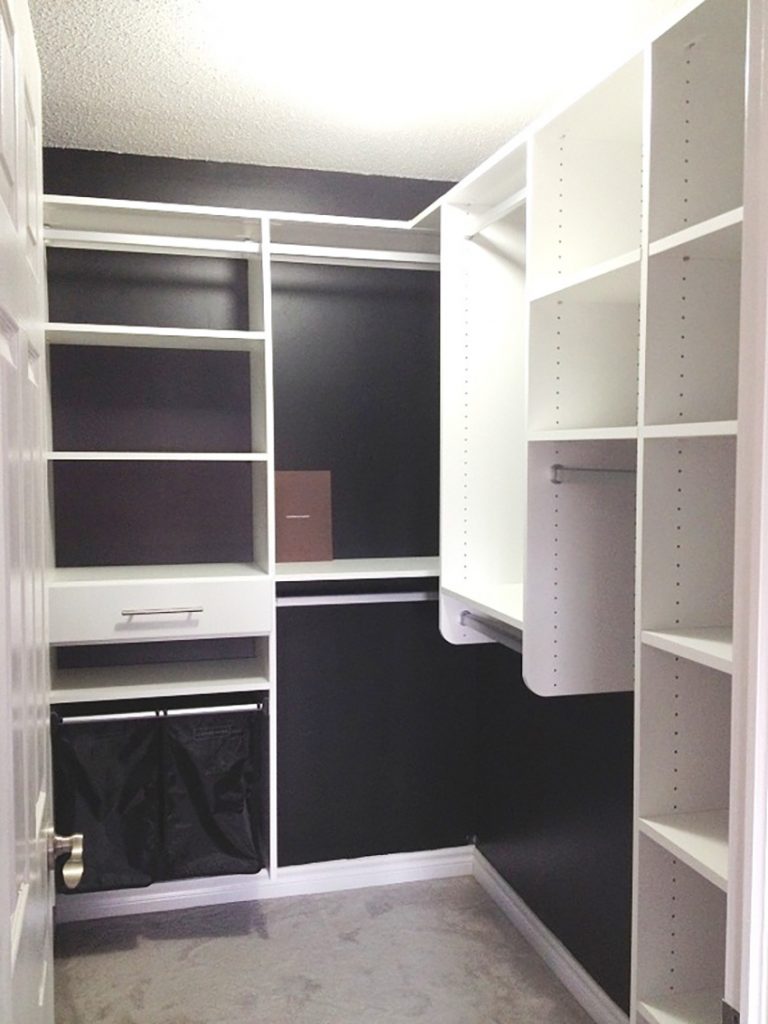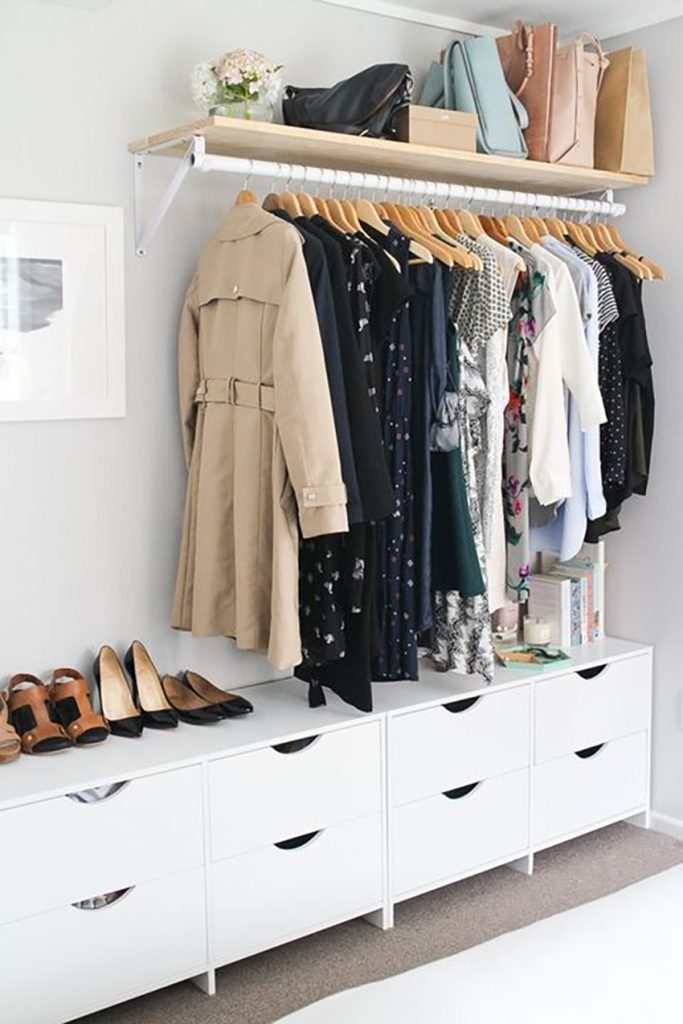 You would like to adopt some of these ideas in your own space but you don't know where to start?
Contact us to transform your home or office according to your style, your budget and your specific needs. By discussing your project we can provide you with relevant information concerning our services, the process and our design fee.
Click here to contact us.